Top Ten States in India
chander007
The Contenders: Page 2
21
Sikkim
Beautiful and peaceful
Untouched beauty
Not only beautiful but very very peaceful also
Small beautiful so pure fresh and peace and the most clean state overall "i love sikkim"
Beautiful state
V 28 Comments
22
Madhya Pradesh
Its rapidly growing in every sector and a safe state to live
Yes I am a indorians & I love to my M.P.
Best state for living
Rapidly developing
V 71 Comments
24
Arunachal Pradesh
Yeah. It is very beautiful come here and watch the beauty - kormo
God give all beauty to Arunachal Pradesh
Don't know how to behave people...N especially in village people don't know how to behave and talk and mad people is there
The Land of dawnlit mountian and the hidden land. My state Arunachal pradesh is one of the most beautiful place in the world for its natural beauty and its traditional culture we may be mad but not a murderor as you especially bihar,UP,Delhi,Haryana,Assam and jammu you think we are wild but instead your people are wild and fools no matter what you think or say about our state we don't care of you because we are not like you I'm proud to be an Arunachalian
V 1 Comment
25
Manipur
It is one of the most develop state of north east India
The edge of India we can call. Here in Manipur has a good transparent business.
I love my motherland (Manipur
Manipur should be in the top 4. The following points tells us why:

1. India, till date, has a few internal airports and Manipur is one of the few.
2. not many 5 star hotels are known to exist in India, and again, Manipur boast in this category of owning grand 5 star hotel, in India.
3. considering the flora and fauna of a region, Manipur not only has 'one of it's kind' species, but also a wide range of fresh water lakes, valleys, of which the sangai deer and siroi lily are few of the multitude.

All the above facts run parallel with the term 'the Jewel of India' as coined by the britishers.
An internal airport is not necessarily a good point, international airports increase tourism and give internal connections.
26
Andaman & Nicobar
One of the cleanest and greenest city
Amazing.
27
Meghalaya
Peace.. Lovely climate
Well known as the "Scotland of the East"
And also It's the "home of cloud"
Best place to explore caves. It have one of the best golf course in the world. No shortage of water. Many picnic spot and tourist places.
Peace state. State with a high forest area which provide fresh air.
Majestic and clean beautiful heavenly
V 6 Comments
28
Chhattisgarh
Chhattisgarh provides the country with its rich mineral resources and also generate revenue by exporting these. It has established iron and steel industries. Supplies coal to all the industries in the country. Thanks to availability of coal and also hydroelectricity, Chhattisgarh produces surplus electricity and provides to other states. business is well developed and is going to be one of the most developed states soon.
Chhattisgarh peoples have seen great development in past 4-5 years.
This state is not in top 10 list but still visitors will not be disappointed for sure. It's developing at mush higher rate and will continue to do so.
It is nice state to live...there is no riots between Muslim and Hindu peoples so it is silence state and rice hub and electrical hub of India
'only naxal is the worst problem in this state.otherwise in all departments chhatisgarh is the most beautiful state ever for living.
V 19 Comments
29
Uttarakhand
Best state... Simple and honest people, scenic beauty at best, clean air and water, sparsely populated, best educational institutes.
How wonderful state uttarakhand is there are two features in it is is having plains and mountains both. Excellent tourism...
It's a best place to live in but unavailability of earning resources makes itself it at back foot.
Best state in india
V 38 Comments
30
Odisha
The Most rich state in culture & Heritage...
Odisha is the most peaceful states of india. Odias believe in peace and generosity.
I THINK ODISHA IS THE MOST GROUTH STATE IN 21TH CENTURY
Why is it in 30th rank? Odisha is better than Bihar
V 102 Comments
31
Mizoram
I think Mizoram should be at the first because people are well educated. There is no terrorist inside the state. There is always a clean and fair election which is also a sign that it is a peaceful state. It is the only state which have border with Burma and Bangladesh, so the flora and fauna found in the state cannot be found else where in India.
Beautiful Rainforests and beautiful cities and villages coexisting in harmony, beautiful mizo culture and tradition peacefully coexisting with modern western culture, one of the most literate states in India, fresh air and sweet water, beautiful weather and most of all the vision of beautiful churches on the hills as you turn every 30 degrees or so! And of course the contribution of both Gospel and secular music by this state is commendable!
Highly literate
Most urbanised
Beautiful Environment
Clean city
I just love it.. best experience I've ever had
V 5 Comments
32
Bengal
Bengal people's are so clever and stylishness man
33
Patna
Probably the fastest growing city in India.
Patna is very fast growing and developing country in India
Patna is the second larest city in east India
Best
V 4 Comments
34
Dehradun
Best climatic conditions and very beautiful
Awesome climate..
Dehradun is one of fastest developing city and hightech city of india
with No crime due to kind peoples of uttrakhand
The cimate is sooo good
35
Tripura
Tripura is a Nature beauty state of India. Its Top position takes from Education&Democracy. Tripura's people were voted highest percentage of vote in India On 2013 Assembly Election. Tripura's people are honest than other state people. They are to others always...
Tripura people are very talented by the not recognised by government, they are very talented at sports as well as education
I love Tripura... Tripura shown the power of education... Thank you
Tripura is very wonderful state. It's geography is so beautiful.
V 4 Comments
36
North Sentinel Island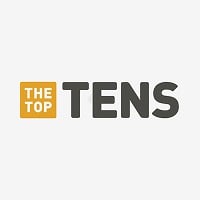 37
Puducherry
What?!?!?! Cherry State in India hahaaha
Pondicherry- a mini Paris, many people's of Pondicherry has a strong base of French language skills. Friendly,calm,decent,peaceful place to live..free from pollution, greenery is maintained well, cafes,bars,restaurants,white town buildings have the exact resemblance of French architecture. Huge touristic places to visit, Famous for Rock beach,Auroville globe,etc etc...
38
Barun Sobti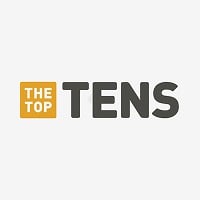 He is the best
I hate itt.
40
Nagaland
I have visited almost all the states of India, but I have not seen a state like Nagaland, the people are very generous and hospitable. Apart from that, the places are too beautiful, I will love to see Nagaland making it to the top 10
Nagaland is a state in India, where people can do anything, eat anything, worship & it is the safest place for girls in India...
Best state in India for woman (survey 2015). Very less crime rate. Respect for woman. Beautiful landscape and generous people.
Best state in India. No filth, no beggars,slums etc, little effected by the dirtiest people in the world
V 6 Comments
PSearch List
Recommended Lists
Related Lists

Top Ten Most Racist States In India
Top Ten States In India In 2014
Top Ten Most Beautiful States In India of 21st Century
Best States of South India
List Stats
32,000 votes
45 listings
5 years, 271 days old

Top Remixes (59)
1. Gujarat
2. Maharashtra
3. Rajasthan
malharshah21
1. Jharkhand
2. Rajasthan
3. West Bengal
Pokemongamer
1. Kerala
2. Gujarat
3. Tamil Nadu
arjunrajath
View All 59
Posts
Error Reporting
See a factual error in these listings? Report it
here
.