Top 10 2pac Songs
copkiller
The Contenders: Page 3
41
Heartz of Men

This needs to be in the top 10. If you haven't heard this song, listen to it.
Dj Quik murders this beat and 2Pac murders these lyrics. This is a highly underrated track - Mcgillacuddy
Absolutely amazing beat. Way too low
This should be at least top 5 if not 3
V 2 Comments
42
Ghost

Can't believe it wasn't on the list. This is a phenomenal song!
V 3 Comments
43
All About U

I know right, I guess the majority have only heard his big hits
This is an amazing song, why is it so low, I can't belive this. All eyes on me is the best selling album of 2pac. People should listen to this song. It is really great.2pac is the best hiphop artist of all time. No one can replace him.
Nate dogg,snoop dog,and 2pac are the greatest trio there is and should be higher
V 1 Comment
44
Teardrops and Closed Caskets

I love this song. Why is it so low.
45
Wonda Why They Call U Bitch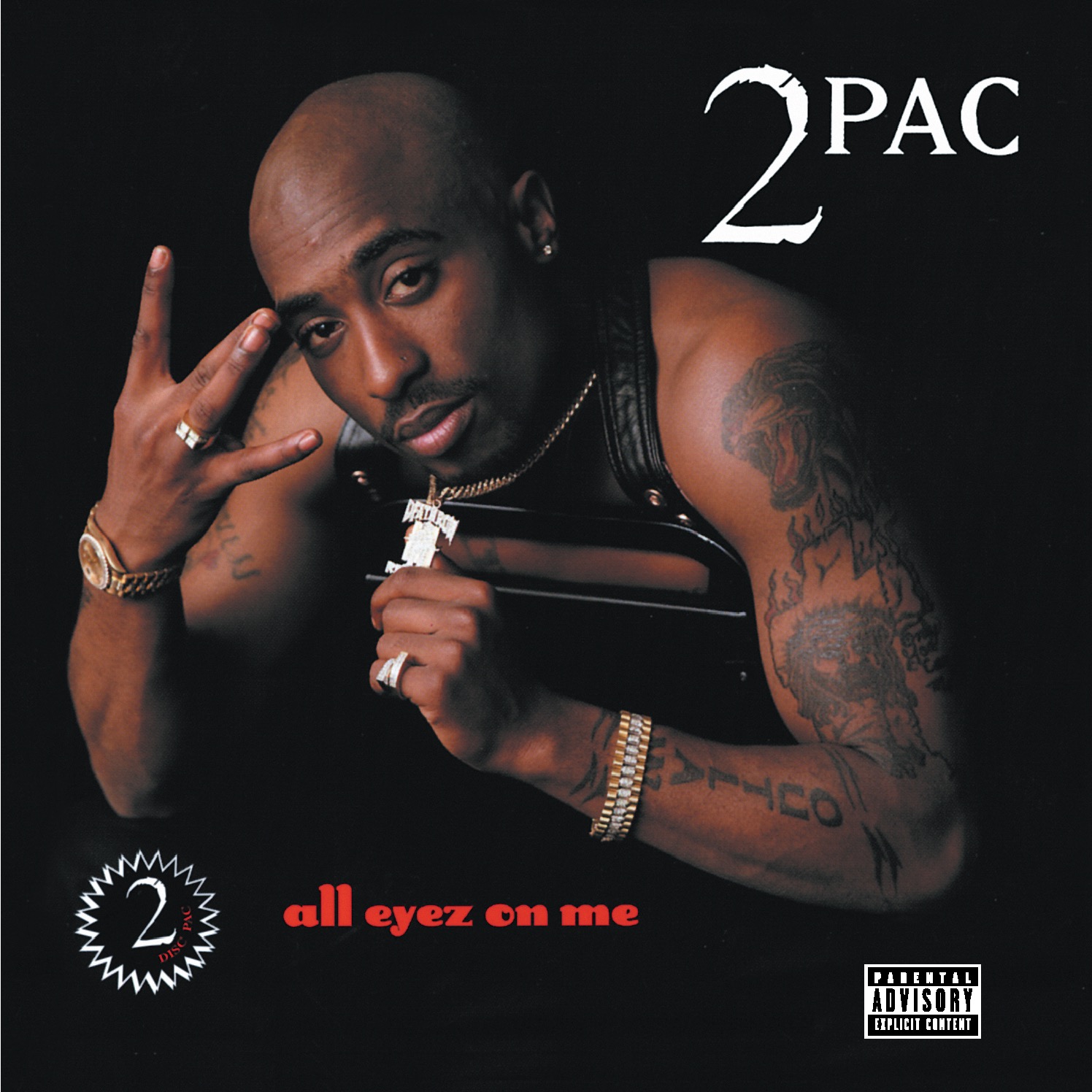 Should be compulsory for all late teens to listen to this. On point, one of his best messages/lyrics. Educational.
V 1 Comment
46
They Don't Give a F*** About Us

Some say they expect illuminati take his body to sleep...
Speaks the truth, something that is in heard of now.
Number 1 all the way!
47
Unconditional Love
This song is so damn smooth and relaxing. It explains how one should feel about there significant other while giving praise to the others you love in your life. Why this isn't top 5 makes me wonder whats wrong sometimes. This is one is his most kindest yet motivational songs.
How so low? This is my favourite song of all time let alone of Tupac it's one of the most realest rap songs ever that didn't rap just about drugs and guns but real stuff instead
V 1 Comment
48
I Don't Give a F***

Man this is a great song. This song is simply perfect, perhaps not as great as 'Changes' but it deserves to be in TOP 5. First time I heard this song on Radio Los Santos of
GTA San Andreas.
Walk in the store, what everybody staring at they act like they never seen a guy wearing black
Grand Theft Auto San Andreas best game of all times! 2pac 4 life!
This song is really cool!
V 1 Comment
49
Bomb First

The best and why its not in this list is pretty surprising. Well nown here it is
V 3 Comments
50
I Wonder If Heaven Got a Ghetto

Great anthem against violence
V 1 Comment
51
Thug Passion

This is the perfect chill out song.
52
Ain't Hard 2 Find

I've been ballin' since ma adolescent years, steady climbin'!
I heard a rumor I died, murdered in cold blood dramatized
Pictures of me in my final stage you know Mama cried
But that was fiction, some coward got the story twisted
Like I no longer existed, mysteriously missing
Although I'm worldwide, baby I ain't hard to find Tupac still alive?
53
If My Homie Calls

One of tupac best song
This is amazing, man!
54
Violent

This was my favorite and a great song to test the bass on your speakers
55
Me and My Girlfriend

Crazy good, I remember after realizing it was about his gun, I listened to this song on repeat for days
This song on the 61st number of the list? Are you joking? This is one of the best song ever!
V 3 Comments
56
If I Die 2nite

A coward dies a thousand deaths, a soldier dies but once... Come on how this song is not even in this list I can't believe it!
Yes it's a very beautiful song and it should definitely be in the top 10 list.
V 1 Comment
57
Run Tha Streets

58
God Bless the Dead

I can't believe this wasn't in the list! Come on everybody! This song is ultra fantastic! Should be at least at top 10!
How this isn't in the top 5 I'll never know to me this ha everything you like in the top ten in one song and the flow he has is amazing
59
Stay True

Absolute favourite 2pac song. Thug Life!
V 1 Comment
60
Heaven Ain't Hard to Find
One of best songs
PSearch List
Recommended Lists
Related Lists
Top Remixes of 2Pac Songs
Best Songs on 2pac's All Eyez On Me

Best Songs From 2Pac's Better Dayz
Best Songs From 2pac's Until the End of Time
Best Songs from 2pac's Me Against the World
List StatsUpdated 28 Feb 2017
7,000 votes
137 listings
8 years, 283 days old

Top Remixes (36)

1. Keep Ya Head Up
2. Hit 'Em Up
3. Hold Ya Head
guitar

1. Dear Mama
2. Keep Ya Head Up
3. California Love
EMBIGNASPAC

1. Thugz Mansion
2. Hail Mary
3. Life Goes On
bishop.moore07
View All 36
Posts
Error Reporting
See a factual error in these listings? Report it
here
.