Top 10 Coolest Hotels in the World
The Top Ten
1
Burj Al Arab, Dubai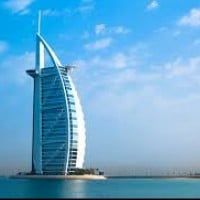 It is easily the best, and it always will be. It is such an enormous and beautiful structure to see, and that photo doesn't do it justice. It has a helipad, underwater restaurant, its own artificial island connected to main Dubai through a long romantic walkway, it has a restaurant super high hanging over the water, and the suites are the best in the world. Makes complete sense that this is in first.
The most expensive room in here costs 25,000 American dollars a night, and that's if you're lucky. The average room in this beautiful hotel costs more like 2500, but that's still a lot. Known to be the best hotel by the common folk, there is a myth that this is the only 7-star hotel in the world that may be true. And I really appreciate the architecture on that amazing thing.
There is literally an underwater aquarium restaurant that you need a submarine to get to. And this has it's own artificial island. Dubai sure knows how to make their hotels! Two in the top five and four in the top 20. Wow!
One of the most iconic and famous buildings in the world, or at least that's what people say. This is on a small island separate from Dubai, and it is recognized as a near-perfect hotel.
2
The Plaza, New York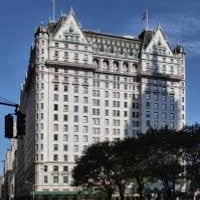 I mean, it's the Plaza! Somebody please explain why the Burj Al Arab is ahead of this perfect hotel! Much more well-known. I never even heard of the Burj Al Arab before this.
Why isn't it in first it is clearly the best any most famous hotel. I could only go there if they quadrupled my salary and I sold my car. That's how expensive it is.
Best hotel ever. It is always a sight to see and never gets old when I pass it on my way to work.
Get this to first. Burj al Arab should not be a head of this.
3
Burj Khalifa, Dubai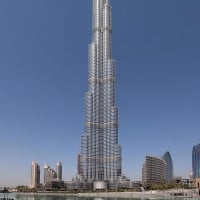 Burj Khalifa is a skyscraper located in Dubai, United Arab Emirates. The building was in construction from January 2004 to January 4, 2010, when the skyscraper was finally opened. Burj Khalifa is 829.8 meters tall.
The tallest building in the world is also the best hotel. There are so many attractions in Dubai that are all near this, the fountains in front of it shoot over 500 feet in the air to the beat with modern music, and it is a really good sight to see. Let's get the greatest building on earth to first!
OMG remember ghost protocol? I remember in the movie it was so cool when the sandstorm came and he was outside the building. And the hotels look really nice when they were pretending to be each other.
How is another building from Dubai ahead of this I haven't even heard of the others on this list and this is way cooler.
4
Ritz Paris, Paris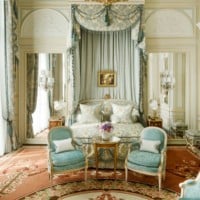 This was the first hotel with phones, electricity, and a tub in every room, and now it is one of the most elegant and famous hotels in the world.
It's insane to think that before then, there was no phones in every room.
Fanciest and most luxurious hotel in the hole wide world.
I can't believe that back then there was no phones omg.
5
The Bellagio, Las Vegas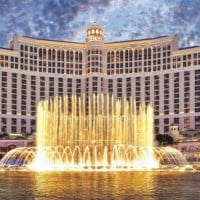 A beautiful and luxurious hotel in Vegas. Costs a lot, but it is excellent. The last time I went to Vegas, the famous fountain attraction there was amazing.
The fountain show there is one that rivals the Burj Khalifa's. It has the best casinos on Earth.
I have been to this hotel before. I didn't stay in it, though. I only walked through it.
Those fountains are amazing and the Bellagio is the most Iconic Vegas hotel
6
Beverly Hills Hotel, Beverly Hills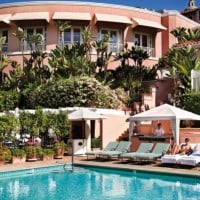 No hotels have appeared in more TV shows, movies, or pop culture than this famous hotel.
7
The Luxor, Las Vegas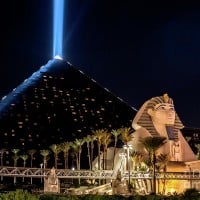 It has bad ratings but it's actually super good, really neat exhibits, the hotel is super cool, and while the rooms aren't the best, everything else is great. You must check out the pools.
The famous black pyramid in Vegas with the brightest man-made light coming out of the top. I've been there, and it was a pretty good hotel.
This is the fourth biggest pyramid in the world! Beyond awesome, especially when the only ones above it are pyramids from Egypt.
I have stayed at the Luxor hotel before.
8
Gevora Hotel, Dubai
This is easily the tallest building in the world whose only purpose is to be a hotel, so I think it should be on here, even though I never heard of it before some research. Of course, Dubai seems to have a specialty for hotels, and out of the top 20 biggest hotels, 15 of them are located in the amazing city.
Tallest hotel in the world? Never heard of it, but that's pretty neat, so let's get it higher!
I have seen it before and it is enormous. Didn't know that it was a hotel though
Been there once. It was 4 stars. Not amazing but good.
9
Jumeirah Emirates Towers, Dubai
I have stayed here before, and I had the time of my life. It is nearby so many amazing places and attractions in that beautiful, rich, city. It has a really nice spa, gym, pools, and while very expensive, the suites are amazing.
Yet another very famous hotel in Dubai, the Jumeirah Emirates towers are enormous and beautiful buildings that are a huge part of the beautiful Dubai skyline.
I have lived within sight of these for my whole life and the beautiful architecture never gets old. Never stayed there though
10
Claridge's, London
Yes! This is a british item! Finally someone other than Britgirl has a british item on a list! Amazing! And on Claridge's, I've never been there but I've heard amazing stories.
I'm sure that British users of this site will know this very well.
I have been here. I adore this hotel.
The Contenders
11
Kalahari, Ohio
I have never been to the Kalahari hotel in Ohio, but I have been to the one in the Poconos.
I have been to this one
I've been there twice
12 Hotel Astoria, St. Petersburg
13
Taj Mahal Palace, Mumbai
This is not the Taj Mahal that you think of when you read this, but a different building entirely.
Love taj mahal
14
Ryugyong Hotel, North Korea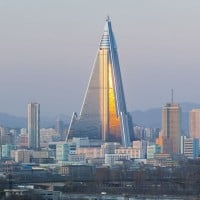 Ryugyong Hotel has no interior fittings or windows, no paint either. There's a reason it's called "Hotel of Doom".
Please try to research before adding items.
The name does sound pretty weird but it looks nice. Never heard of it though.
I did forget about this in my top ten, but this is a very good hotel.
Looks like a knife coming out of the ground. Awesome!
15
Great Wolf Lodge, Niagara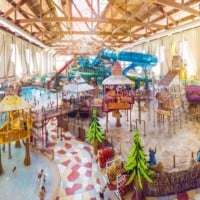 This may have been the best hotel I've ever personally experienced. It has an amazing, enormous, all-indoor water park, great suites, amazing breakfast buffets, and all sorts of amazing activities to do. It is very kid-friendly, but unfortunately it is super bad for your wallet.
This is a huge deal if you are from Canada. Everyone in my class talks about it and it must be super cool because my parents say it is too expensive. My friends say it's like Canada's wonderland but a water park.
Amazing pools at an amazing hotel. There is this magic thing where you get a wand and in the hallways your wand can make screens do things. And the hallways look like forests and stuff.
I have been here before. It's close to where I live. I think it should be higher than 13th but I was still surprised to see it on the list.
16
Disney's Contemporary Resort, Florida
Love disney so much. They have amazing theme parks. It's hard to explain all the beautiful emotions and things I felt back when I was a kid and stayed at Disney
Disney world is so amazing I love it so much and all of the prinsessis are my favorite. I don't no if I been here before but I very very love Disney
The original Disney hotel, so of course it earns a place on this list. I've been there and it was memorable.
Yeah the Disney resorts look pretty cool. Would love to go there one day.
17
Circus Circus Hotel and Casino, Las Vegas
Despite the name, it isn't an actual circus. I was pretty disappointed when I ran away from home and tried to get recruited here as a clown.
The most kid-friendly Vegas hotel. It's near lots of awesome stuff, the slides are great, and yet it still has casinos.
I have been here before. It had a nice buffet
A hotel with roller coasters, count me in!
18 Boulevard Hotel Ocean Drive, Florida
19 Crowne Plaza Airport Hotel, Singapore
20
The Ritz-Carlton, Toronto
A really nice and luxurious hotel here in Toronto. Five star hotels are getting rarer and rarer, but this is still one.
I live in Ottawa and I been here with my family for the holidays. It deserves at least top 5, and it is extremely amazing.
I live in Toronto. Unfortunately this is the only one on here from Toronto. So I vote for it
21
The Strat, Las Vegas
I actually have never heard of this, whatever it is. I'll look it up when I'm done on this site.
Edit: I didn't know that the Strat was just another name for the Stratosphere! Of course, the stratosphere is a really nice hotel that I did know about, just not by this name.
Get it to first! I can't believe 4 other hotels from Vegas are higher. I can understand 2 of them, because the Bellagio and the Luxor are okay, and Mandalay Bay should be high but still lower than this, and Circus is garbage and it shouldn't be on here.
Iconic hotel in VEGAS too and gambling, I love gambling. I now do it online, but there's nothing like having a cigar in your mouth while you crank those old casino machines and order more alcohol. Aaaah.
Such an awesome building. Never went up it, but when I visited Vegas a few years back I saw it from far away and it looked like a newer, smaller version of the CN Tower from my hometown
22
Four Seasons Resort Hualalai, Hawaii
I have been to Hawaii four times, and don't plan on stopping, it is a wonderful place to vacation.
23 The Manta Resort, Tanzania
24
Waldorf Astoria Chicago, Chicago
Best hotel ever. Get in first yeah
I hated that there were no hotels from here in Chicago, so I added the one with the best ratings
25 Tulemar Bungalows & Villas, Costa Rica
PSearch List