Top 10 Tourist Attractions in the World
The Top Ten
1
The Eiffel Tower - Paris
One of the most beautiful place in Paris is the eiffel tower that everyone can make love, the place known to be the place of love.. If I can only go back and make love to that beautiful palce.
Absolutely beautiful, it was well worth the wait. Standing and just looking out at the city, it was an amazing feeling.
I would really love to go there!
2
Disneyworld - Orlando
Where dreams come true. It is truly magical and beautiful here. Especially if you like nature, music, and fun!
I've been there before and it's totally cool and awesome!
Disneyworld is the best for me...
The Eiffel Tower is not #1.
3
The Taj Mahal - Agra, India
It represents the love. Shahjaan wanted to built a black taj mahal for himself in front of the white taj mahal but unfortunately he couldn't made it because of his son auranzeb. But what If he made that black taj mahal, then it would be the best the best place in this whole world still white taj mahal is also great.
No point that love from this world would get completed.. The symbol of love taj mahal is really a fantastic place to get toured. Everyone must visit this before death. It's a place to die for.
The most beautiful and structure of the world with great romantic story behind... Its simply stupendous...
Best place and historic too. More over, Taj mahal is the symbol Of Love
A peaceful place to Visit
4
The Great Wall of China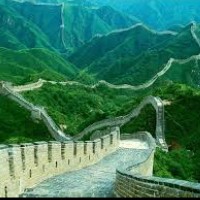 The Great Wall of China is a series of fortifications made of stone, brick, tamped earth, wood, and other materials, generally built along an east-to-west line across the historical northern borders of China to protect the Chinese states and empires against the raids and invasions of the various nomadic ...read more.
5
The Statue of Liberty - New York
Very iconic, and somehow still very inspiring...
6 The Coliseum - Rome
7
Machu Picchu - Peru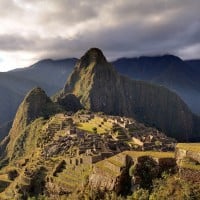 Machu Picchu is a 15th-century Inca citadel situated on a mountain ridge 2,430 metres above sea level. It is located in the Eastern Cordillera of southern Peru. It is a symbolism of the Incan Empire. It was designated by UNESCO World Heritage in 1983. It was named as the one of the New Seven Wonders of the World in 2007.
Been there twice, want to go again. Breathtakingly beautiful, mystical culture and architectural history. A great adventure to journey there, as well as, hike and climb the ruins! Takes planning and reservations before you leave home. More fun to share with close family/friends.
8 Pyramids and Sphinx - Giza
9
Mount Rushmore - Keystone, South Dakota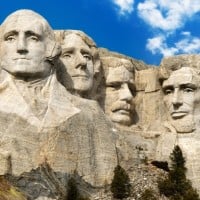 Mount Rushmore National Memorial is a massive sculpture carved into Mount Rushmore in the Black Hills region of South Dakota.
10
Boracay Beach - Aklan, Philippines
BORACAY is the place where you can relax, having fun and enjoy the sunset.. It is place where you can discover many things that other countries don't have... It is a beach that is clear as a diamond and blue as a sapphire... I therefor conclude, you must choose Philippines because it's more fun in the Philippines...
Hospitable filipino people! The finest and whitest sand you can ever imagine. Feel the nature and the heat of the summer by visiting this terrific Philippine destination.
Boracay is a pretty good place, but it went downhill after all the tourist came. It makes worse when algaes spread around the beaches. But it should be in the Top 5s.
White sand like a flour! Great filipino people!

Perfect sunrise sunset!
The Contenders
11
Disneyland - Anaheim, Calif.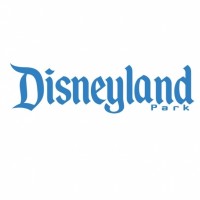 Disneyland is a must visit. It really it's the happiest place on earth! I remember the first time I went there. It was magical!
Great place to make lots memories.
12
Grand Canyon National Park - Grand Canyon, Arizona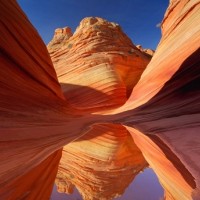 Grand Canyon National Park is located in the state of Arizona and is home to the Grand Canyon, a massive gorge carved by the Colorado River. Established in 1919, the park covers an area of over 1.2 million acres. It is one of the most visited national parks in the United States, attracting more than six million visitors annually. The site offers a variety of recreational activities, such as hiking, rafting, and camping, and is also a UNESCO World Heritage site.
One of the best places ever made by nature. Absolutely fantastic!
13
Stonehenge - Amesbury, Eng.
I heard a lot of people didn't like Stonehenge because it's an hours' drive from anywhere.
14 Table Mountain - Cape Town
15 Pokhara - Nepal
16
The Duomo Cathedral - Milan
The most beautiful cathedral in the world and the largest temple in Italy!
17
The CN Tower - Toronto
The view is fantastic!
18 NIagara Falls - USA / Canada
19 Rialto Bridge - Venice
20 Banaue Rice Terraces - Philippines
21
Big Ben - London, England
41? You gotta be kidding me
An absolute classic.
22
Uluru (Ayers Rock) - Australia
Absolutely beautiful place! Highly recommended!
23 Riverwalk - San Antonio
24 Devil's Tower - Hulett, Wyoming
25 Borobudur Temple - Central Java, Indonesia
PSearch List