Top 10 Best Places to Visit in Ireland
Ahh, Ireland. The home of green fields, shaggy livestock, castles, cliffs, Guinness, and some of the friendliest people anywhere in the world. Ireland is truly a magical place, with something to offer everyone. There's rich history, beautiful architecture, stunning nature, and for an Island, more things to do and see than you'd believe until you got there. And surprisingly good food.

The Top Ten

1 Tayto Park

2 Spike Island

3 Dublin Zoo

4 Dublin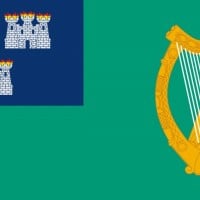 There are specifics in Dublin, or course, but with so much to do in Ireland, even if you just walk around Dublin, it's a sight to see. The city has an old feel, with lots of stone, and a large, beautiful park. Dublin felt like no where else in the world has felt to me. Not too crowded or dirty like some of the place in Italy or Spain, but it somehow felt just as old. Not run down, but solid, rock old. But even without naming specifics, it's easy to spend a lot of time in Dublin, sightseeing, eating, or just walking, taking it all in.
5
Blarney Castle
The Blarney stone is sort of a touristy thing, but the castle and area itself are beautiful, with lots of flower gardens, and a lot of history. Blarney Castle is about 600 years old, and of course, made famous by the above mentioned Blarney Stone.
6
The Guinness Storehouse
Located in Dublin, the Guinness Storehouse is a place you just can't miss if you've made it all the way to the Emerald Isle. You get to see how and where Guinness is made, which is a really incredible experience, and after the tour, you get taken to the top of the storehouse, with a lovely view of all Dublin laid out before you, and you get a pint of Guinness, poured from the sources, included in the tour. Even if you don't think you're a Guinness Fan, Take the pint, you won't regret it. But here's the best part of the Storehouse; the restaurant. Oh my goodness, the food we had at the restaurant there is some of the best I've ever had, with delicious, dark Guinness bread is served to your table, and we ate every crumb. I had the bacon and mash with cabbage, and it was to die for. A more traditional Irish meal, done to perfection. We also got the dessert sampler, which was fab, but that meal ended up being the best meal I had in Ireland, which is saying something.
7
St. Patrick's Cathedral
Also located in Dublin, St. Patrick's Cathedral is everything you'd hope it to be, and more. The generally awe-inspiring building boasts gorgeous stained glass windows, stunning floors, beautiful spires, and soaring architecture. It's surprisingly old, and the history of the cathedral is fascinating.
8
The Cliffs of Moher
One of the most iconic images of Ireland is the Cliffs of Moher. Sheer cliffs give a stunning view of the ocean. You can see goats and puffins climbing the cliffs, and you can see everything even better once you climb Brian's Tower.

Adorable hobbit hole type shops dot the hillside on your way into the visitors center, and shopping in them is a fun experience.
9 Fota Island
10 Ring of Kerry
The Contenders
11 Kilmainham Gaol
12
Trinity College
Trinity College is an awesome place in Dublin to visit. It's a beautiful campus, and you get to see the Trinity College Library, which is super famous and gorgeous, used in lots of different references and movies, the Harp of Ireland, and, it's where they keep The Book of Kells. Now, if you don't know what the book of Kells is, I'll tell you. It's an incredibly old, incredibly illustrated latin version of the first four gospels of the New Testament, as well as some other stuff. It's been beautifully preserved and displayed, and it's definitely an incredible thing to see.
13
Aran Islands
The Aran Islands are charming, green, beautiful, and full of super friendly people. The Aran Islands are a group of three islands, Inishmoore, Inishmaan, and Inisheer. Inishmoore is the biggest, and my favorite. The people speak Gaelic, but most of fluent in English. It's got a very throwback feel there, and is very much just like what springs to mind when you think of Ireland. There's great wool shops there, and if you're looking to get a fabulous handmade sweater, look no further. Hit one of the shops up near Dun Aengus for a better price and better experience.
14
Dun Aengus
Dun Aengus is a prehistoric fort on Inishmoore, the biggest of the Aran Islands, and is set atop a magnificent cliff. A pony drawn cart ride is a fabulous way to get there, I recommend Michael and Prince, or you can rent bicycles, walk, or take a van there, and then it's a pretty short walk from the visitors center to the fort. The fort dates back to 1100 because! Make sure to hit the shops up there, and if you want a great wool sweater, that's the place to buy it! The locals make the sweaters from wool from their very own sheep, and the shopowners are sweet, friendly people.
15
Galway
Galway is a colorful, fun town with plenty of great places to eat, sleep, and shop, and it's a great setting-off point for a lot of other places. It's a two hour ride from Galway's bus station to Dublin, and the public transportation system there is awesome. Galway has some of the best fish and chips around, and the food in that city is fan-tastic. They have everything from traditional Irish food, seafood, great pasta and risottos, and even great pizza. It's an easy to navigate city, and lots of it is walkable, but there are taxi's aplenty if you don't feel like the exercise
16 Glendalough
17
The Rock of Cashel
A beautiful place full of history, some of it dating backs as far as 1100 AD, and is heavy with St. Patrick history. It has a beautiful cathedral and chapel, and is reported to be the place that St. Patrick converted the King of Munster in the 5th century!
18
Giant's Causeway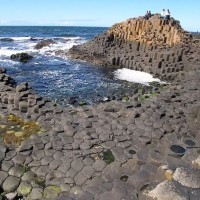 19 Dun Laoghaire
20 Cork
21
Killarney Provincial Park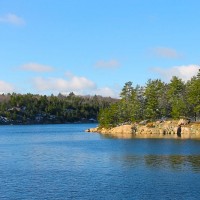 22 Phoenix Park
23 Fred Zeppelins
24 Connemara
25 Athlone
PSearch List