Top Ten Places to Visit In Stockholm, Sweden
Stockholm is one of my most favorite cities! There is tons to do there, something for everyone. There's the typical Swedish blend of modern and classic, from medieval to modern museums, chic restaurants to throwback cafes... Stockholm is an incredibly clean, incredibly diverse and unique city, and I just hope this list does the places to visit there a little justice.

The Top Ten

1 The Vasa Museum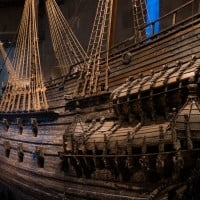 The Vasa Museum is truly incredible. It's centered around the only intact 17th century ship to ever be salvaged. It's this giant, 64-gun warship finished in 1628, and sunk on it's very first sailing. The housing facility, or rather the museum that houses the Vasa, is Gian, as it would have to be to fit the Vasa, and it's a VERY well done museum, with interesting exhibits. There's no way to properly grasp the scale of the Vasa without standing next to it. The curators of this museum have done a masterful job with the lighting and display of the Vasa. Really quite artistic. It was my favorite thing in Stockholm, and definitely a don't miss destination.
2
Gamla Stan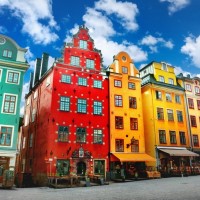 I don't really think of Gamla Stan as a place to visit, because that's where we stayed, so we were always hanging out around there, but if I think about it in different terms, I would want to hang out and walk around there even if we weren't staying there. It's cobblestoned, narrow, old streets take you back in time, and away from the rest of the city almost immediately. The best food was here, there's a little grocery store, and the best shopping in Stockholm, if you ask me. Make sure to wear good shoes, something like hiking shoes, but once you have that, you're all set. It's super easy to spend half a week just doing things in or around Gamla Stan.
3
The Royal Armory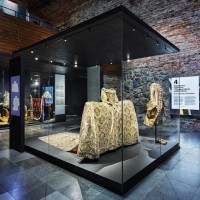 Holy cow, this was maybe the coolest museum ever. The Royal Armory is actually a museum, and it has actual clothes and armor, and weapons and carriages, all perfectly preserved and displayed in this cool, underground portion of the Stockholm Palace. They have displayed clothes that people were wearing when they were shot, you can still see the bloodstains on their clothes, you can see riding outfits hundreds of years old with mud-splatter still on them! They had a section of costumes from movies and T.V. shows as well. They had an entire section dedicated to Game of Thrones costumes! The gift shop was the best we encountered in all the museums and it was definitely one of our favorite destinations. The carriages section was particularly cool. Such a great, great museum with great, very well done exhibits
4
Skansen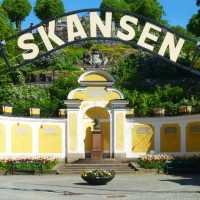 Skansen is an outdoor museum that is one of a kind, and at Least a full day commitment. I don't even know where to start… Skansen has a zoo, and it has an aquarium… It's pretty small, but it's awesome. Great exhibits, and when you go into the lemur and small monkey enclosures, they're just there, hanging out, no walls, no cages, just your footpath in the middle of their exhibit. I mean, if a lemur had wanted to jump on me and eat my hair, I wouldn't have been able to do anything about it. Talk about awesome. We didn't get to give Skansen even half of the attention it deserved, because we were rushed for time, but my favorite things that we did do were there zoo, the open-air market with all of the handcrafted souvenirs and such, and the horseback rides. We missed so much, so make sure if you go, you can dedicate a full day to it's awesomeness! Oh, and did I mention that it's located in a gigantic, beautiful park? Seriously, if you get a chance to go to Skansen, take it.
5
The Royal Palace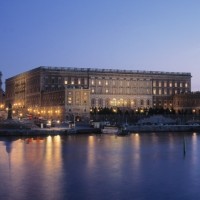 I'm talking about the tour of the actual palace, not any of the other museums inside the Royal Palace. It doesn't look like much on the outside, and it used to look really cool until a fire burned it all down and they had to rebuild, but the royal palace tour was really neat. The tour takes you through bedrooms, and dance halls, and meeting rooms, and the throne room which is amazing. It's hard to describe as well as some of the other places to visit in Stockholm, because I've seen palaces in other places, and it wasn't quite as opulent as some of the ones in Italy, say, but if you haven't ever seen a palace, it's pretty opulent and beautiful, though it's hard to imagine anyone actually living there… A little too sterile for my tastes.
6
Drottingholm Palace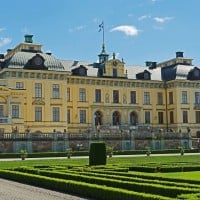 This is the queen's palace, I believe, and the boat ride here, and the grounds are prettier than the inside, but it's still a really fun half a day or more attraction. The palace is really not as opulent as many of the others I've seen, and I was surprised at how much wood there was, instead of marbles or plaster casts, etc. It just felt like a big house to me, not where the queen of an entire nation would live. But the grounds were beautiful, the little cafe serves up a great lunch, and it was well worth the trip.
7
The ABBA Museum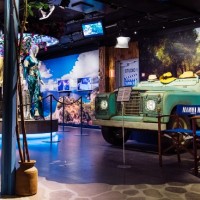 8
Djurgarden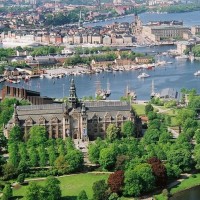 Djurgarden is a park/island in Stockholm filled with all sorts of galleries, museums, historical stuff, and an amusement park, which was closed when we went. Surrounded by the canals, and filled with walkways, beautiful trees, wildlife, etc. , it's a really beautiful place to visit.
9
The Tre Kronor Museum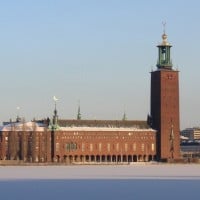 This isn't a very BIG museum, but it makes up for that in the wow factor. The Tre Kronor was the original palace in Stockholm that burned down, and the current palace is built on. So you basically go into the bowels of the old castle and see the super creepy stairwells and storage rooms that the servants had to use, and you get to see what it used to look like. I think it's a huge shame it burned down, because it looked way cooler than the current, very rectangular/angular palace, and it was OLD. Just being there made you think of trysts, and deals in the dark, and secret pacts… all the spooky, mysterious things in life.
10
Riddarholm Church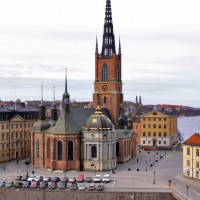 Sort of edging on a not as nice area, this church makes up for it with it's spectacular beauty and magnificence. It's where the Swedish Monarchs used to be buried, so it makes sense that it would be such a beautiful place. It's also one of the oldest buildings in Stockholm, which is saying something. Parts of it used to be a monastery, and it dates to the 13th century. That's insane.
The Contenders
11
Nordic Museum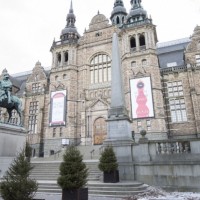 We went in this museum basically because it was next to the Vasa, and it was a super gorgeous building, but it turned out to be a pretty great museum inside, too. Did I mention that the building is Gorgeous? It's just a quick jaunt away from the Vasa, like I said, so it's well worth a visit, and I found it to be interesting and informative, for the most part. I really liked the dollhouses exhibits, and the clothes exhibit, and really, the whole building is something to see all by itself.
12
Gröna Lund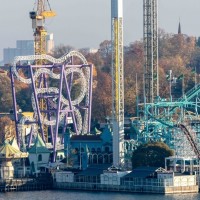 13 Swedish History Museum
14 Swedish Museum of Natural History
15
Aquaria Vattenmuseum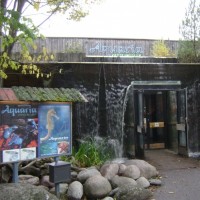 16 Hallwyl Museum
17 Nationalmuseum
BAdd New Item