Top 10 Video Games that Completely Ruined the Fanbases of Their Franchises
xandermartin98
It doesn't matter how good or bad they are quality-wise.
Also, fandoms that were already insane from the beginning (Danganronpa, FNaF, Bendy & Ink Machine, etc) don't count.
The Top Ten
1
Super Smash Bros. Melee

Basically everything that isn't SSBM is the worst thing ever.
"This games sucks because it isn't Brawl! " "This game sucks because it's old! " "ALL old SSB games SUCK! " Yeah...thanks for nothing, you modern day whiners.
In the words of SammyClassicSonicFan: "WHEN WILL YOU LEARN?! WHEN WILL YOU LEARN THAT THIS SERIES WAS NOT MADE FOR BALL-BUSTINGLY HARDCORE TOURNAMENT PLAY?! " - xandermartin98
2
Undertale (Earthbound 2.5)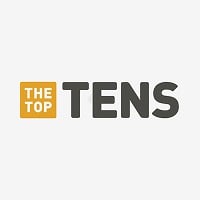 Incessant arguments about whether Earthbound or Undertale is better when they are both equally fantastic and memorable games in their own right, Undertale somehow having an even bigger Rule 34 gallery than FNAF's, Earthbound now having not one but TWO games with the infamous "saddest game ever" label, etc - xandermartin98
3
Sonic Adventure

In the words of Eggman when describing nearly ALL of Sonic's newfound sidekicks besides Tails, Knuckles and Shadow: "THEY ARE INSIGNIFICANT! " - xandermartin98
4
Metroid: Other M

As if Super Metroid and Prime 1 being worshipped as respectively the third and second comings of Jesus Christ himself wasn't bad enough...as if Zero Mission's addition of Samus' now-infamous Zero Suit wasn't bad enough...

Now THIS game comes along and reduces the entire Metroid fandom into a bunch of blubbering babies that (though it IS an atrociously bad game as far as the Metroid series' astonishingly high post-Super quality standards are concerned) won't even give the game credit for the fact that besides the whole "retconning Prime out of the Metroid timeline" shenanigans, it didn't actually turn out that badly for being an attempt to fuse Metroid with Ninja Gaiden, all things considered - xandermartin98
5
Umjammer Lammy

Go ahead, look the Milkcan trio up in the Parappa franchise's Rule 34 gallery, I double-dog DARE you

(Brace yourself for the inflation, vore, foot fetishism, butt crushing and diaper art as well, among other things) - xandermartin98
6
The Elder Scrolls V: Skyrim

Great atmosphere and especially storyline

But NOT the only game in the fracking series

(and you wonder why it references Morrowind and Oblivion, just to name a few of its predecessors, so obsessively) - xandermartin98
7
Xenoblade Chronicles

"NOW IT'S REYN TIME! "

"I'M REALLY FEELING IT! "

"BORN IN A WORLD OF STRIFE! "

"MY RIFLE'S GETTING HOTTER! "

"THIS IS THE MONADO'S POWER! "

"HEROPON RIKI VERY COOL! "

et cetera, et cetera, et cetera - xandermartin98
8
The Legend of Zelda: Ocarina of Time

Again, great game but absurdly overglorified when stacked up against Majora's Mask, Wind Waker, Twilight Princess and especially Breath Of The Wild - xandermartin98
9
Call of Duty 4: Modern Warfare

When people starting caring more about graphical resolution and other players' races and sexual orientations than the actual game itself

(not to say that this and MW2 weren't great games; it's just agonizingly oversaturated at this point) - xandermartin98
10
Team Fortress 2

Yes, I know that turning Team Fortress into a complete and utter meme machine was pretty much the effect that Valve intended TF2 to have on the franchise, but STILL - xandermartin98
The Contenders
11
Shadow the Hedgehog

The only Shadow game. - RobertWisdom
12
Sonic the Hedgehog (2006)

13
Fortnite: Battle Royale

If anyone doesn't know Fortnite originally was only supposed to come out as save the world until Pubg but when Battle Royale Released we all know what happened. - Tyoshi
14
Fire Emblem: Path of Radiance

BAdd New Item
Related Lists

Top 10 Video Games in Which Their Franchises Went Completely Off the Deep End

Top Ten Video Games that Were Ruined by Their Fanbases

Top 10 Pokemon Species and Characters that Were Ruined by Their Fanbase

Top 10 The Loud House Characters that Were Ruined by Their Fanbase

Top 10 Best Examples of Cute and Innocent Things Utterly Ruined by Their Fanbases
List Stats
14 listings
1 year, 66 days old

Top Remixes

1. Undertale (Earthbound 2.5)
2. Sonic Adventure
3. Super Smash Bros. Melee

xandermartin98
Error Reporting
See a factual error in these listings? Report it
here
.