Top 10 Whitewashed Roles in Movies
Dancedom
Characters in films that were a different ethnicity but instead played by a white actor.
The Top Ten
1 John Wayne as Genghis Khan - The Conqueror
2 Emma Stone as Allison Ng - Aloha
3 Rooney Mara as Tiger Lily - Pan
4
Joel Edgerton as Rameses - Exodus: Gods and Kings
Just which "race" do you figure Rameses was?
5 Carey Mulligan as Irene - Drive
6 Johnny Depp as Tonto - The Lone Ranger
7
Laurence Olivier as Othello - Othello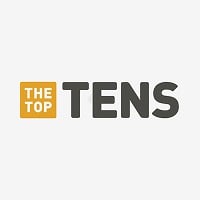 Laurence Kerr Olivier, Baron Olivier was an English actor who, along with his contemporaries Ralph Richardson and John Gielgud, dominated the British stage of the mid-20th century. ...read more.
8 Justin Chatwin as Goku - Dragonball Evolution
9 Jim Sturgess as Ben Campbell - 21
10 Tilda Swinton as the Ancient One - Doctor Strange
The Contenders
11 Mena Suvari as Brandi Boski - Stuck
12 Alec Guinness as Prince Faisal - Lawrence of Arabia
13
Noah Ringer as Aang - The Last Airbender
Lin Quinan should've played Aang!
14 Will Smith as Dr. Robert Neville - Omega Man/I Am Legend
15
Morgan Freeman as Red - The Shawshank Redemption
Red was so named because he was an Irishman with red hair and a big red beard.
16 Scarlett Johansson as the Major - Ghost in the Shell
17 Christopher Lambert as Raiden - Mortal Kombat
18
Jenette Goldstein as Vasquez - Aliens
No wonder why Jenette looks like a man!
19
Anthony Quinn as Auda Abu Tayi - Lawrence of Arabia
Anthony Quinn was so awesome in the movie "Zorba the Greek", everybody just automatically assumed he was Greek, but he was Mexican.
Born Antonio Rodolfo Oaxaca, in Chihuahua, Mexico, he did have one white grandfather whose last name was Quinn, which he took as a stage name.
He was one-quarter Irish, but suppose that doesn't count. If he were one-quarter black, though, you race-obsessed types wouldn't dare call him anything but black.
20 Kevin Spacey as Eugene Simonet - Pay It Forward
21 Ben Affleck as Tony Mendez - Argo
22 Angelina Jolie as Mariane Pearl - A Mighty Heart
23 Natalie Wood as Maria - West Side Story
24 Jennifer Connelly as Alicia Nash - A Beautiful Mind
25 Fisher Stevens as Ben Jabituya - Short Circuit
26 Joel Grey as Chiun - Remo Williams: The Adventure Begins
27 D.B. Sweeney as Terry Fitzgerald - Spawn
28 Anthony Hopkins as Coleman Silk - The Human Stain
29 Dwayne Johnson as Hercules - Hercules
30 Val Kilmer as Moses - Prince of Egypt
BAdd New Item
Related Lists

Top Ten Most Whitewashed TV Shows

Top Ten German Celebrities that Had Speaking Roles in the German Language Dubs of Movies, Series or Games

Top Ten Movies With the Best Tom Hanks Roles

Top 10 Untouchable Movie Roles
List Stats
30 listings
2 years, 285 days old

Top Remixes
1. John Wayne as Genghis Khan - The Conqueror
2. Emma Stone as Allison Ng - Aloha
3. Rooney Mara as Tiger Lily - Pan
Dancedom
Error Reporting
See a factual error in these listings? Report it
here
.