Top 10 Wings of Fire Books
DatRabidSlushie
The Top Ten
1
Moon Rising
I love moon rising it brings a whole new story and dragons into light and it shows the hardship of being a NightWing
This book was amazing! It was nice too see different characters but still have the Dragonets of Destiny in it! Also Moonwatcher is an amazing character! It was so fun to watch her grow in the series!
This book was pretty amazing. I loved how the dragonets from the prophecy decided to make a school in jade academy and It was really fun to experience it in the book series! I can't really decide which one's best, but I know for a fact Moon Rising was a great book. Keep up the superior work Tui T. Sutherland!
I haven't even read it
V 10 Comments
2
Darkstalker Legends
I love this book, but it's not my favorite. I chose this book because I don't know which book is my favorite, so I decided to comment on this one. When Darkstalker killed Prince Arctic, it was pretty intense, and also when Clearsight but the bracelet on Darkstalker, it was kinda sad, because Clearsight and Darkstalker loved each other so much.
It's the best book EVA and we have to beat moon rising and also get wings of fire legends dragonslayer next year
-thisisic3man
COME ON GUYS WE CAN BEAT MOON RISING
Even though slightly a sideplot to the series, the writing in this was better than the other books
V 6 Comments
3
Winter Turning
I like it, I am on this book right now - ArcticWolf
Well developed characters and great writing - DatRabidSlushie
Winter Turning is awful! I hate Winter too. He is such a brat - superchubbell
Great story and plot.I really liked seeing it from winters point of view. I love moon and winter! I got to see a lotof it in winter turning.
4
Brightest Night
This is totally my favourite book! I love Sunny's point of view, she's so brave and fierce and sweet and funny, and the war ends! And Thorn becomes Queen! And we find out who Sunny really is! I love it so much!
I love this book, and it's so interesting to see Sunny, the "sweet harmless thing" and realize she ISN'T. - Speedyscout
Deathbringer (my favorite character) shows who he really is, and his loyalty. I love it!
Full of actions
V 8 Comments
5
The Lost Heir
I've only read the first two books and part of the third, but out of what I've read, this is my favorite. (which isn't saying much, considering I've only read two books.) - MaxAurelius
Oml I love this book - ArcticWolf
I like this book, but it was really sad how Orca died and made all her little sisters die except two. - Yeetyard99999
I like how Tsunami found her mother - ArcticWolf
V 3 Comments
6
Darkness of Dragons
Simply outstanding
I love this book! Qibli is a great and interesting character. - Speedyscout
Quibli = awesome
This book is so great! It keeps you on edge the entire time!
V 12 Comments
7
The Hidden Kingdom
Love this book and Glory
In my opinion, it is not very good. the pacing is slow. Also, no offense, but I dislike Glory. She is too sarcastic.
I love Glory. Well, not really. I just like her color-changing scales. And I like her sarcastic appeal, but sometimes it's annoying. - MaxAurelius
I'm a rainwing
The hidden kingdom is the best
V 1 Comment
8
Escaping Peril
Scarlet dies. It's immediately in the top 5 for me. - SnowyOwl
Escaping Peril has got to be the best book ever published.
LONG LIVE QUEEN RUBY!
oh wait
LONG LIVE QUEEN TOURMALINE!
9
Talons of Power

Why isn't this in the top five? It's the BEST book in the entire second arc! - Speedyscout
I love this book, Turtle is my favorite character in the whole series because his personality is perfect and the ending was a huge twist!
I was about to vote Winter Turning on this one, but then I realized how much moments are memorable in Talons of Power. Turtle and Winter's characteristics on the books are I personally think well done. And that ending though, that was the BEST!
What? This is Number NINE on the list? It deserves Number One! It's so great reading through Turtle's realistically nervous and anxious point-of-view, though I'm not saying the other characters are bad!
V 3 Comments
10
The Dragonet Prophecy
I love Clay
THIS IS WHERE IT AL BEGAN'S IF THIS BOOK DID NOT COME OUT WE WOULD THINK THIS BOOK'S ARE ALL STUPID BECAUSE THERE WAS NO BOOK ONE AND I LIKE THIS BOOK IT'S A GOOD ONE AND IF YOU DON'T THINK THAT I HAVE READ 12 OF THESE BOOK'S AND I THINK THIS IS 4 PLACE OUT OF ALL OF THEM SO WE SHOLUD ALL SAY THANK YOU TO THE AUTHOR 👏🏻👏🏻👏🏻👏🏻👏🏻👏🏻GO WINGS OF FIRE!
Did something fall on your caps lock? Please, do not type in all caps, it's dumb. - Speedyscout
The Contenders
11
The Dark Secret
Because obviously! Most interesting and underrated book in the series! -Blobfish of the Seawings
The most underrated in the whole series. - Cyri
I LOVED this book, action and excitement every time you read it. A total page turner. Deserves more likes.
12
The Lost Continent

This is such a good book. I am actually listening to the audiobook as we speak! - Cloudheart
LOVE, LOVE, LOVE, LOVE, LOVE THIS BOOK! Though some of the others are great this one takes the cake! It's like a whole new Dragonet Prophecy. The same great newness (new characters, new continent, new plot ideas, new tribes! ) but you're already a FanWing! Plus, Blue and Cricket are two of the best characters ever anyways. I'm a total WoF junky so I buy every one ASAP but everyone who can should buy it. After taking my survey I have concluded that this is the favorite of every person who has read it. Buuut, it's new to 2018 and relatively unread.
DESERVES BETTER THAN 12th!
Also this list is kinda stupid cause there are ONLY SIXTEEN TOTAL BOOKS PUBLISHED! And over half get on this list!
13
Darkstalker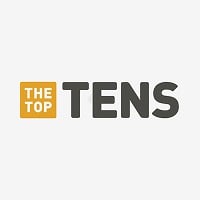 You meant the Legends book right? - ArcticWolf
14
The Hive Queen

Cricket is so relatable!
This should be at LEAST in the top ten! - SnowyOwl
I love Cricket and her strange adoring ways, she is my favorite dragon!
15
Prisoners

Prisoners was a good book! I think this should be in top 5. But...my opinion! -Frost the IceWing/RainWing
16
Runaway
My favourite character of all is Princess Snowfox, I'm obsessed with her. she deserves to be queen, and I wished she managed to wipe out the night wings. I can see why not many like the book, but I just love the characters
17 The Poison Jungle
18
Warrior Cats

Meow meow meow firestar forever
This has got NOTHING TO DO WITH WINGS OF FIRE. It should NOT be here. :/ - Speedyscout
I don't know why I added this but I love Wings Of Fire and Warriors! -----Darkstorm
They are cool cats------ Darkstorm
19
Diary of a Wimpy Kid: The Getaway

This has got NOTHING TO DO WITH WINGS OF FIRE. It should NOT be here. :/ - Speedyscout
I LOVE HOW TUI MADE IT INTO MORE OF A JOURNAL SO GREAT I DIDN'T EVEN EVEN THOUGH DRAGONS WROTE IN BOOKS I THOUGHT THEY ONLY WROTE IN SCROLLS BUT WHATEVER! GREAT BOOK
WHAT?
Why is this here?
V 3 Comments
20
Assassin

21
Deserter

BAdd New Item
Related Lists

Top Ten Wings of Fire Characters

Top 10 Wings of Fire Jade Mountain Academy Students

Top 10 Wings of Fire Villains
Top Ten Most Loved Wings of Fire Couples
List Stats
200 votes
21 listings
1 year, 303 days old

Top Remixes (4)
1. Moon Rising
2. The Lost Heir
3. Escaping Peril
Cyri
1. The Lost Heir
2. Winter Turning
3. The Dark Secret
ArcticWolf
1. Brightest Night
2. Darkness of Dragons
3. Talons of Power
superchubbell
View All 4
Error Reporting
See a factual error in these listings? Report it
here
.