Worst Actresses
The Contenders: Page 3
41
Jennifer Hudson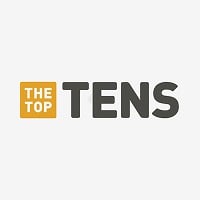 Jennifer Kate Hudson is an American singer, actress and spokesperson. She rose to fame in 2004 as a finalist on the third season of American Idol, coming in seventh place.
Wet her lips and stick her to the window. She sucks
42 Pia Zadora
43
Meryl Streep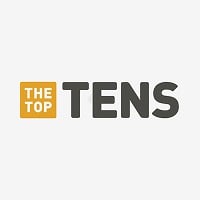 Mary Louise "Meryl" Streep is an American actress. Cited in the media as the "best actress of her generation", Streep is particularly known for her versatility in her roles, transformation into the characters she plays, and her accent adaptation.
I think she belong rightfully in this list. One of the most overrated actresses of all time in the movie business. Always plays every role overdramatic and she's not a great comedy actress. Her choise of films are most of the time boring films or films that are saved because of the other actresses starring next to her ( Amy Adams, Armanda Seyfried, Anne Hatteway ). On top of that she's so ugly that she will never be cast to play the femme fatale and Just because of that she don't deserve to be the number one actress. I mean, how can you be the best actress in the world if you have never proven to play a role you never will be cast for?
Come on, get real! She's not the actress whom all actors and actresses look up to.Not everybody is impressed by her performances. Saying that everybody is looking up is like saying that there's a before and a after Meryl Streep in acting ( like there were no good actresses before her? ). And nowadays actresses try to develop their own styles and skills in acting. They certainly don't see Meryl Streep as their rolemodel. I read too many times that actresses are saying to looking up for actresses like Katharine Hepburn, Elizabeth Taylor... but very rarely they mention Meryl Streep!
I agree that she's not the worst actress out there but she is for sure too overrated and certainly not the godess of all actresses.
The worst actress is ridiculous to say, but she's certainly not the best actress in the world like they try to tell us. Too overrated,that's for sure.
Always playing overdramatic, not very good in comedy and in my opinion too ugly to be a number one ( on screen beauty is as important as acting ) actress.
"Overrated"-Donald Trump - Lucasw14
V 5 Comments
44
Jennifer Lawrence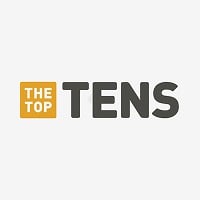 Jennifer Shrader Lawrence is an American actress. Lawrence began her career in television, playing her first major role as a main cast member on the TBS sitcom The Bill Engvall Show.
The most overrated actress of our time. She's annoying to watch and really annoying to hear that accent and voice of her. I'm glad she's on this list, but she deserves to move up in the top 3 here if you ask me.
I cannot understand how she won an oscar. She can barely acts and has no range, plus she plays herself in every role.
Every role she has is nothing new, she doesn't give them life. 2 dimensional actress.
Ugly, annoying, and a cheating slut! Make this bitch number one or else!
V 3 Comments
45
Lindsay Lohan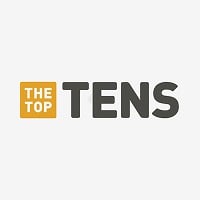 Lindsay Dee Lohan is an American actress. She is also a model, singer, songwriter, director, and producer.
Nope. It's meth that has the cat urine association. Maybe she does both.
Is she an actress? Thought she was just a junky with lots of money.
Ya he deserves her in this list
She isn't famous anymore ( exept for gossip sites and mags ), so ; what are we really talking about here?
V 3 Comments
46
Drew Barrymore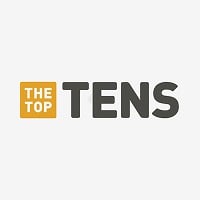 When they drew barrymore they used crayons.
47
Scarlett Johansson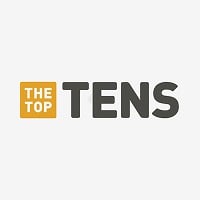 Scarlett Johansson (born November 22, 1984) is an American actress, model, and singer. She made her film debut in North. ...read more.
Too overrated and she surely belongs on this list. Ever seen a great comedy movie played by this actress? The few she did were not funny at all because of her bad acting. Has Always the same expressions in every movie. And too overrated for her beauty also. Look at the movie " Under the skin " where she's playing full naked scenes and you will see that she's not that hot. Not even sexual or sensual.
Hm? I think she was excellent in the Avengers! Girl power!
She rocks! Even when not in a leather cat suit
48
Angel Locsin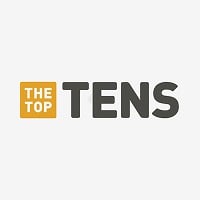 Angel Locsin is a Filipina television and film actress, commercial model, film producer and fashion designer.
I don't know why she is best actress, she making prostitute act to the directors and award giving body in order to have trophy
49
Halle Berry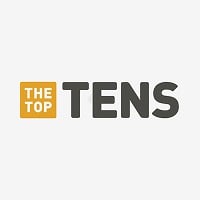 Remember "Monsters Ball"? That performance alone excludes her from this list.
How is Halle Berry not No1? Has everyone forgot about Catwoman or Dark Tide!
50
Lovi Poe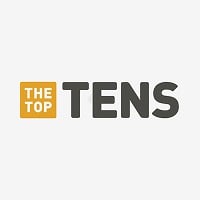 Lourdes Virginia Moran Poe, generally known as Lovi Poe, is an award-winning Filipina actress, model and recording artist.
51
Marian Rivera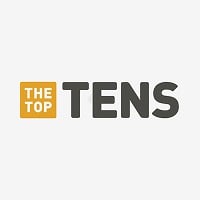 Marian Rivera Gracia-Dantes, known professionally as Marian Rivera, is a Spanish Filipino commercial model and actress, best known for her roles in Marimar, Dyesebel, Amaya, and Temptation of Wife.
She is the most boastful actress in the Philippines in her generation and did proove herself in her career.From her career as an Actress she did not win any Best Actress awards or nominees because she is a dumb unlike her rivalry Angel Locsin she has proven herself a lot as an Actress.
I don't know she is a best actress, but her performance is flop
52
Kaley Cocuo
A fat ass, shoulders like a man, ugly strawhair and besides of that not very talented as an actress. Very bad acting in serious roles and in comedy Always acting with the same manners. Overrated for sure.
Kaley's career went swiftly downhill after she became famous. The early days of BBT she was decent.
Overrated, blonde bubblehead.
The perfect example of what happens when white
Trash gets money.
I enjoy her on T.V., not movies.
V 1 Comment
53
Shannon Elizabeth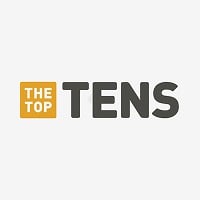 Shannon Elizabeth Fadal (born, known professionally as Shannon Elizabeth, is an American actress and former fashion model.
54
Jennifer Love Hewitt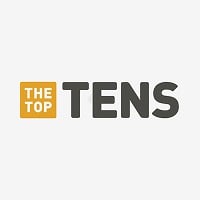 She deserves better. Buxom actresses are not necessarily bimbos in disguise who try their hand at something more than keeping their breasts out of the way all the time'.
If you see her lesser-known work instead her popular movies and T.V. shows you will truly see her amazing talent. She's maybe not the best actress of all time but she's certainly not one of the worst actresses.As a matter of fact she really doesn't belong in this list. Too talented despite what some people dare say of her.
Horrible body of work. Criminal Minds recovered from this purveyor of wretched work.
V 3 Comments
55
Sandra Bullock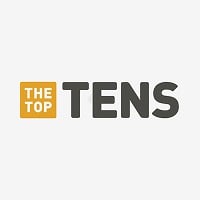 Sandra Annette Bullock is an American actress and producer. She is one of Hollywood's highest-paid actresses, and is an Academy Award and Golden Globe Award winner.
I can't believe she is way down at 42! Must be because guys think she is good looking. She is so annoying. I can't stand to watch her.
Plays in comedies Always the same way ; the nuerotic hysteric mannered woman, and in serious roles it's like she's gonna start to cry at any moment ; too overplayed and overdramatic. I can't believe she's concidered as one of the best actresses of all time. Too overrated and belongs rightfully in this list!
Plays a lot of the same note
Takes on the wrong roles!
V 1 Comment
56
Shailene Woodley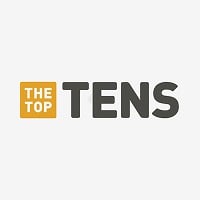 Shailene Diann Woodley is an American actress. She came to mainstream attention for her role as Amy Juergens in the ABC Family television series The Secret Life of the American Teenager.
She is ugly, very rude, and a terrible actress. Even my great great great grandmother is better than her And she's dead.
Not the worst,but seriously one of the most annoying and fake
The media goes on and on about this girl being the next big thing. up and comer bla bla.
she is fake and smug. not talented in any sense of the word.
You suck princess. Go take some acting classes
57
Emily Deschanel
She literally sounds retarded, and that isn't a dig to anyone who is actually retarded because anyone with a mental disability could act better than this chick. She's horrible. Bones had to write her character to be quirky because she's just horrible. It's sad when &quotAngel&quot is showing you up acting wise... Seriously, why would anyone watch this drivel and with such a horrible actress?!
She ruins that show. I can't believe how her acting has gotten worse threw the years. She talks like a robot and has no redeeming qualities. Kill her character off so I can actually enjoy the show.
Zooey can act. Her sister cannot. Not to mention her show is stupid.
Her acting isn't even soap opera good. My butthole has more talent than her mouth
V 1 Comment
58
Kirsten Dunst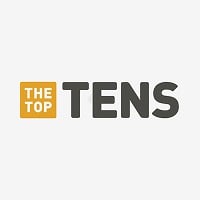 Kirsten Caroline Dunst is an American actress, singer and model. She made her film debut in Woody Allen's short film Oedipus Wrecks for the anthology film New York Stories.
I don't know what's wrong with this woman. She really ALWAYS looks stoned.
Like every movie she's in her performance sucks cause you keep thinking
She's supposed to play a drug addicted prostitute.
Nope the biggest thing wrong here is that she's managed to avoid the top 5
Just awful acting all the time. How is she still a thing?
She never wears a bra and her face always looks sweaty or greasy or something. So gross. And, of course, a terrible actress.
V 1 Comment
59
Anne Curtis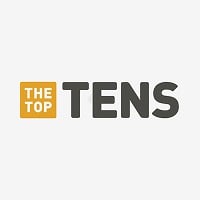 Anne Ojales Curtis-Smith, also known as Anne Curtis-Smith or simply Anne Curtis, is a Filipino-Australian actress, television host, recording artist, and VJ in the Philippines.
60
Gina Carano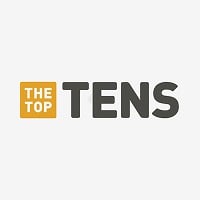 Gina Joy Carano is an American actress, television personality, fitness model, and former mixed martial artist.
Awful. Looks like she's reading directly from the script. A human robot. The worst actress I have ever seen in my life.
Worst actress ever. Doesn't know how to act
PSearch List
Recommended Lists
Related Lists

Best Actresses

Best Indian Actors and Actresses

Most Overrated Actors and Actresses

Top 10 Best Actresses In the Philippines

Top Ten Hottest Bollywood Actresses
List Stats
1,000 votes
155 listings
8 years, 124 days old

Top Remixes (12)

1. Selena Gomez
2. Britney Spears
3. Miley Cyrus

leatherlove95

1. Kristen Stewart
2. Megan Fox
3. Kim Kardashian

stephyyeah

1. Paris Hilton
2. Miley Cyrus
3. Kristen Stewart

lukestheman4
View All 12
Posts
MegaSoulhero
Error Reporting
See a factual error in these listings? Report it
here
.