Top 10 Worst Albums Since 2000
Pato_cargo
This is basically a list about the worst albums since the 2000, but not just putting stupid mainstream albums that nobody will remember 20 years later, no, REAL awful albums.
The Top Ten
1
Speedin' Bullet 2 Heaven - Kid Cudi

Kid Cudi makes an experimental alt rock album, the idea is not bad but the execution is incredibly awful - Pato_cargo
2
Playing with Fire - Kevin Federline

Yeah this is probably a better selection of bad music than the actual top 10.
Funny fact: This is what many critics consider as "the worst album of all time" - Pato_cargo
3
Streets in the Sky - The Enemy

Alternative rock with pop punk, this album is the most generic and bland thing I heard in my life - Pato_cargo
4
Rebirth - Lil Wayne

A rock album by Lil Wayne... and it it as awful as it sounds - Pato_cargo
5
Baytl - Gucci Mane & V-Nasty

This is probably not only the worst rap album from the 21st century but the worst rap album of all time, Gucci doesn't try to rap in this album and the girl is just awful at rapping - Pato_cargo
6
Angelic 2 the Core - Corey Feldman

Bad album, but let's respect Corey.

You know how people that get bullied become bullies? Well Corey lost his friend in 2010 and was sexually abused as a kid. He became a jerk, but later he admitted why. - 445956
Basically a whole album of a hollywood actor mixing a lot of musical styles, between ellectro and alternative rock to nu-metal, it is THAT bad - Pato_cargo
7
Eoghan Quigg - Eoghan Quigg

OK OK Read this everybody
Never say Justin Bieber or Jacob Sartorius are the worst... if you don't know who Eoghan Quigg is, this kid is the main reason why the other two aren't the worst kids ever in music, is just a The Voice kid covering a bunch of popular songs, it makes Jacob Sartorius sounds like the Freddie Mercury - Pato_cargo
8
Aaron's Party (Come Get It) - Aaron Carter

Basically the Justin Bieber of the late 90's and early 00's nothing special - Pato_cargo
9
Glitter - Mariah Carey

God boring album from a god awful movie - Pato_cargo
10
Famous First Words - Viva Brother

Britpop revival, it doesn't sounds so bad right? Nope, it is really awful, just a Blur wanna be band - Pato_cargo
The Contenders
11
Lulu - Metallica and Lou Reed

I know this is a predictible pick but... yeah it still pretty bad - Pato_cargo
12
Revival - Eminem

13
Souljaboytellem.com - Soulja Boy

14
Doll Domination - Pussycat Dolls

15
17 - Xxxtentacion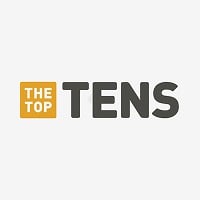 16
Sorry for Party Rocking - Lmfao

17
Good Morning Revival - Good Charlotte

18
Graffiti - Chris Brown

19
Scream - Chris Cornell

20
Hotel California - Tyga

21
Results May Vary - Limp Bizkit

22
Liz Phair - Liz Phair

23
Life on Display - Puddle of Mudd

24
St. Anger - Metallica

25
The Truth Is... - Theory of a Deadman

26
M a N I A - Fall Out Boy

27
Heathen Chemistry - Oasis

28
I'm Not a Fan but the Kids Like It - Brokencyde

BAdd New Item
Related Lists

Best Metal Albums Since 2000

Top 10 March Madness Cinderella Teams Since 2000

Best Iron Maiden Songs Since 2000

Best Animated Disney Movies Since 2000 Excluding Pixar
List Stats
28 listings
1 year, 183 days old

Top Remixes

1. Angelic 2 the Core - Corey Feldman
2. Baytl - Gucci Mane & V-Nasty
3. Eoghan Quigg - Eoghan Quigg
Pato_cargo

1. Streets in the Sky - The Enemy
2. Speedin' Bullet 2 Heaven - Kid Cudi
3. Rebirth - Lil Wayne
Koopaandcorgi
Error Reporting
See a factual error in these listings? Report it
here
.