Worst Animated Movies of the 2010s
201002579
The Top Ten
1
The Emoji Movie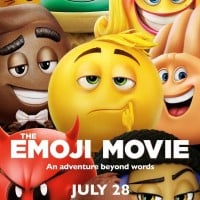 You know what? Screw this movie!
This movie is awful. No, WORSE than awful. It's an absolute disgrace to the movie and animation industry.
What? #6? Should be #1. Worse than foodfight and mars needs moms combined - NickelbackLinkinPark4Eva
This whole movie is paractically a 💩 joke
2
Hoodwinked Too! Hood vs. Evil
Really? Really whoever created the sequel to Hoodwinked? I stupid sequel? UGH!
3
Alpha and Omega
Not impressed. - bendyfazjazz234
I loved this movie but not the others
Why on earth is this on hear this should not even be on the list
4
Mars Needs Moms

This one was not so impressive! - Victoryboy
5
The Nut Job

6
Foodfight!

This should be in the top ten because it's the absolute worst. Effects are bad, characters are not memorable at all and the animation is cheaply done. Should be 1! - JudgePowers
7
Dr. Seuss' The Lorax

What an overrated film. While it's really good and looks like its original version compared to most of the other movies on the list, I give it a 4/10. I take both opinions/videos of The Nostalgia Critic and AniMat seriously.
What!? I love this film, and it sends a really good message to kids.
8
Escape from Planet Earth

9
Legends of the Guardians: The Owls of Ga'hoole

Fell asleep during this movie... Whoops... - MinunLink7
This is way better than The Lorax (2012). DON'T BE A FURRY AND GIVE ME THUMBS DOWN!
10
Norm of the North

Worst movie ever made.
If you bash Cartoon Palooza and ElectricDragon505 for giving the "FUGETABOUTIT! " rating and the Seal of Garbage, then GO TO HELL! Norm of the North is universally derided for legitimate reasons: it's animation is babyishly weak, its humour is overdone toilet humour and its characters are stupidly meaningless!
The Contenders
11
Strange Magic

12
Legends of Oz: Dorothy's Return

WHY ARE PEOPLE DISRESPECTING POSITIVE OPINIONS ON WRECK-IT RALPH IN FAVOR OF THIS, THE CREST ANIMATION PRODUCTIONS FILMS (SUCH AS NORM OF THE NORTH, THE SWAN PRINCESS ENCHANTED CHRISTMAS AND THE ALPHA & OMEGA SEQUELS), THE WEINSTEIN COMPANY FILMS AND MOCKBUSTERS?! >8(
13
Tinker Bell and the Great Fairy Rescue

14
Ice Age: Collision Course

15
Rango

A great movie for Wild West fans
16
Planes

17
Walking With Dinosaurs

I felt like walking out of this. If they make another one and I am dragged into it, I will walk out this time.
18
Free Birds

19
Open Season 3

20
Cars 2

21
Alpha and Omega: Dino Digs

Below Zootopia, reallly?
22
Where the Dead Go to Die

Where good movies go to die
Lower than Legends of the Guardians? - 445956
23
Zootopia

If this had flopped like it should have, we wouldn't still be getting pop culture laden, SJW pandering trash from Disney.
My second favourite animated movie
24
Ralph Breaks the Internet

25
Planes: Fire and Rescue

26
The Drawn Together Movie: The Movie

27
My Little Pony: The Movie (2017)

Dis is the best movie ever rainbow daash is dah best she is so girlile and sassy and HECK YEAH XHE WILLL KICK YO BUTT SHE IS BETTER THAN ANY ONE ON TOPTENS AND EVM VBETTER THAN ANY HUMAN IN DA WORLD.-unicorngirlygirl
28
A Cars Life 3

29
Hotel Transylvania

... Why Adam, why... - ThatkidwiththeContacts
What a joke?!? - Victoryboy
30
A Monster In Paris

31
Turbo

Dreamworks is running out of ideas, - Harri666
32
Frozen

No good at all
33
Tappy Toes

34
Inside Out

35
The Angry Birds Movie

36
Ice Age: Continental Drift

37
Ratchet & Clank

38
Finding Dory

39
My Little Pony: Equestria Girls
The most pandering film of 2013 and oftl the decade
40
Smurfs: The Lost Village

41
Alpha and Omega 2: A Howl-Iday Adventure

Claudette is so cute she is super flower power girly any thing you can do a girl can do better_unicorngirlygirl
42
Teen Titans Go! to the Movies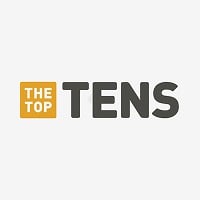 43
Peter Rabbit

44
Sherlock Gnomes

BAdd New Item