Worst Animated Movies of All Time
booklover1
The Contenders: Page 10
181
Home

The girl in this movie looks like Rhianna as a child, don't you think?
Does anyone watch the big bang theory
Mediocre and needed more jokes
There is no god
V 8 Comments
182
The Fox and the Hound

This is my mom's number 1 hated Disney movie. - Discord1
boo
183
Open Season 2

They shouldn't of done this to a already bad movie
184
Madagascar

Which idiot put this on the list? Some real moron
This was a great movie.
The third is better
WHo put this here
V 1 Comment
185
Shaun the Sheep Movie

This is the best animated movie ever
Worst movie ever
This is my favourite animated film of 2015
It shouldn't be on this list
To the guy that said 'awful'. If anything is 'awful', it's your taste in animation.
V 3 Comments
186
Despicable Me

Seriously? Whoever said this is very strange because this is very good
Don't Hate Just Because Of The Minions Movie
Better than 3rd one - Lunala
COME ON THIS IS A GOOD MOVIE BETTER THAN 2 AND MINIONS!
187
Jungle Book (Good Times)

A rip off of Disney's jungle book which is fantastic.
Look at mogllee's face and you will see pure evil.
188
Dragon Hill: The Magic Cube
A crappy sequel that was literally terrible. Looks like it was animated on flash, and every character looked stupid. And there's this one scene where the maid randomly starts teaching them about road signs. Seriously?
Looked up the first, looks like some cartoon a 2 year old would watch from the animation ALONE.
Just the graphics and the plot can kill people. This movie sucks
Very creative name ya got there. - ItsCyclic
189
The Secret Life of Pets

What is this! This movie is excellent it has great characters, animation, and humor
I'm a pets fan. Whoever put this on here doesn't have a sense of humor.
Don't know why this would be a bad film when it received good reception and kicked Zootopia's butt in the domestic box office. Toy Story ripoff? I think not.
This movie sucks. It teaches jealousy, when max was jealous of duke. It teaches revenge, when snowball got revenge on people that didn't do anything wrong. The animation is awful and I find the characters so unlikeable. Even Moana is better than this crap.-trollsfan536
V 4 Comments
190
Alvin and the Chipmunks: The Road Chip

I had no intention to see this and I looked at the ratings and it was terrible. This is not the movie for a mature audience.
That's not Animated
In full movie There is no scene
In trailer I saw nissan cube trying to hit back of police car - SpencerJC
These keep happening.
THESE.
KEEP.
.
HAPPENING.
191
Cats Don't Dance

I've always found Darla Dimple annoying because all she did was whine, walk, talk, crawl, and cry like a baby. That's why Darla Dimple is NOT a cartoon character at all. I'm very happy that annoying little baby jerk is dead for good.
I haven't seen it but looks good.
I'm a cat and I'm offended by this
192
My Life as a Courgette
It's just weird.
193
The Boss Baby

Don't know anything about this movie except that one of my friends nickname is "Boss Baby" because he looks IDENTICAL to him. Except older. - JamesBourne
I had to say it,s ok
194
Surf's Up 2: Wavemania

195
Despicable Me 3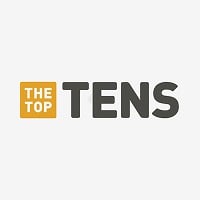 I saw this movie today. OH MY GOD, THIS WAS GARBAGE! (at least compared to the original.) The plot was bland as hell and WAY too overstuffed.
Not too bad but the original is better. There aren't a lot of minions in this one and the cheese festival part was weird. Also all the minions leave gru then go to jail.

Also gru's twin is unlikeable and has THE MOST annoying voice and he looks like a girl. Ugh I want to hang myself after hearing dru's whiny voice. it gave me ear ringing and headaches. - Lunala
196
Freedom Force

FINALLY! SOMEONE PUT THIS FUGLY MOCK BUSTER ON THIS LIST! I GIVE FANTASTIC FORCE A 0/10! - The Ultimate Daredevil
197
Scooby-Doo! and the Reluctant Werewolf

Things are becoming too nonsense!
198
Captain N: The Game Master

It may not be perfect but still a guilty pleasure. The Timon and Pumbaa show is much worse.
This is not even a movie it's an animated series
This is a show of such bad portrays!
This isn't a movie.
V 2 Comments
199
Cool World

This movie is too dirty!
The concept is great, but the plot is so slow and nonsensical it's boring to watch. I had to take 10 minutes breaks near the climax.
Sexy!
200
Disco Worms

This movie looks funny.
Laughed as soon as I saw the name and cover. - Lunala
Ok this looks like a bad movie like a really bad movie.
PSearch List
Recommended Lists
Related Lists

Top Ten Animated Movies Of All Time

Top Ten Most Disappointing Animated Movies of All Time

Top 10 Animated Action Movies of All Time

Animated Movies You Wish You Could Watch Again for the First Time
List StatsUpdated 19 Aug 2017
3,000 votes
516 listings
6 years, 129 days old

Top Remixes (58)

1. Where the Dead Go to Die
2. Foodfight!
3. Tentacolino
Mcgillacuddy

1. Titanic: The Legend Goes On
2. Foodfight!
3. Mars Needs Moms
BKAllmighty

1. Bebe's Kids
2. Rugrats Go Wild
3. Frankenweenie
nintendofan126
View All 58
Posts
Why Does Everybody Hate Frozen?
phillysports
Where The Dead Go To Die: Review/Rant
AnimeDrawer
Error Reporting
See a factual error in these listings? Report it
here
.