Worst Animated Movies of All Time
booklover1
The Contenders: Page 5
81
The Boxtrolls

I saw this movie privately and it's awful
Most disturbing movie I have ever seen. - Gunner224
I haven't seen this movie.
Huh? 'The Boxtrolls' was actually pretty inoffensive and likable. It had beautiful animation (made by the people behind 'Kubo and the Two Strings'), and great story. - NoEntranceHere
V 5 Comments
82
Rock Dog

Rock dog is a stupid movie and I don't like it anymore. And some of the socks weren't even rock. - Trollsfan536
Just another reason why 2017 sucked for Animated flims - ChiefMudkip
83
The Little Bee

When you rip off a movie that wasn't good from the start, you've really run out of ideas.
Aripoff of the bee movie (not that the bee movie was that good) - Gunner224
Excuse me while I vomit.
*looks at cover*

They look like fluorescent yellow babies. OBVIOUSLY a bee movie ripoff. - Lunala
V 6 Comments
84
What's Up: Balloon to the Rescue!

It's not really a rip off of up, only the cover is supposed to look like ups so people accidentally buy it. The movie itself is horrible though.
A pathetic ripoff on Up
This has one of the worst animation I've ever seen.
At least this one is so bad, it becomes funny
V 9 Comments
85
Open Season 3

This is the most boring, unfunny, worst voice acting, and worst CGI movie I've ever seen in my life.
I hate this movie so much
I loved the 1st one, but then the sequels happened.
86
The King and I

The worst animated musical I have ever seen
How they changed a classic musical into a total crapfest only Buddha knows and he's not pleased!
Why is this on here?! This is one of my favourite animated musicals from my childhood
There is a dragon.
THERE.
IS.
A.
damn DRAGON.
V 1 Comment
87
Rio

You put this movie on the list? You poop, dork, idiot etc. I shall fly to you on a giant guinea pig and squish you! If not I will put your head in a microwave. Boom! Head explosion!
Anyone else hope the person who put this, and the other good movies, on here is a troll?
Why do you guys always thumb down other people opinion. No respect.
2 is better
V 8 Comments
88
Tiny Robots

Since I see no video brinquedo films on this list. I decided this one because it is the worst
Ratatoing is worse than Tiny Robots. Speaking of... - Evant
It has a crap background
Apparently some YouTuber (forgot who) said the movie description for this was LITERALLY "This is a movie about a dumb thing." - Lunala
V 1 Comment
89
Treasure Planet

This is a complete classic, growing up nothing could compare to this movie.
Actually, this movie was sorta good. The animation style was great.
It's more underrated than bad
This is one of my favorite disney movies. I really don't understand why this is here or why producers said it was it's worse movie. P.S. I love Jim
V 3 Comments
90
Chop Kick Panda

Better than The Little panda fighter.
Movie makers never stop creating ripoffs of good films like Kung Fu Panda...
This Film Is Kinda Okay
No adventure in this at all. Boo
V 5 Comments
91
Kiara the Brave

Imitating brave. Brave is so much better than this crap, and who put tangled on here, you are a sad strange little man and you have my pity -woody
Brave by disney is so much better than this. This movie has horrible effects, and the animation was terrible. Lamest movie ever.
The animation in this is extremely stunted and inconsistent. I hated Pixar's Brave, but it is 42 trillion times better than this garbage. - Evant
They ripped off Jesus - Lunala
V 4 Comments
92
Toy Story 2

This is a great movie!
The weakest in the franchise but still good
This is Pixar's best masterpiece.
Whoever Toy story 2 is like the worst movie ever is the best person ever!
V 4 Comments
93
Monsters University

Come on, it wasn't the greatest, but it doesn't deserve to be on the list. - Gunner224
Why does this movie need to be on the list.
I like this movie. Not one of Pixar's best but still why is this movie on here
I loved this film - ChiefMudkip
V 5 Comments
94
Doug's 1st Movie

The Nostalgia Critic hates Doug.
This movie is retarded in stupid
I love the show but I haven't seen the movie.
I actually agree with the nostalgia critic this movie and show is just a godawful waste of time thaat this is one of the worst movies I've ever seen also the worst animated it should be number 5 on the list go watch a other nostalgic show like rugrats or tiny toons or pinky and the Brian just leave this pile of garbage alone.
V 1 Comment
95
The Pirates! Band of Misfits

Didn't really think this was bad. It was hilarious!
Is this that one where the pirate guy has a pet dodo? If it's that one I actually liked it. - Lunala
A guilty pleasure for me, pretty enjoyable - ChiefMudkip
Stopmotion from Aardman is a classic
V 3 Comments
96
Frosty Returns

A Schlep fest so called "sequel" of Frosty the Snowman.
This has nothing to do with frosty.n.
97
Pokemon Ranger and the Temple of the Sea

Pokemon movies are never prefect, but their usually something fun and enjoyable for the fans, but this movie, even for the fans, was so long and boring, Manaphy is incredibly whiney. - ChiefMudkip
Ugh the Pokemon movies are annoying. Team Rocket steal Pikachu and some legendaries then some useless background girl character (eg: Serena) just whines and does nothing to help. Also ash always trades away his good Pokemon except for Pikachu. - Lunala
Pokémon is not bad don't get me wrong!
98
Tangled Up
Stealing a movie called "Fairy Tales Around The World." And making it look like Tangled. - JamesBourne
A stupid ripoff on Tangled - Gunner224
UH OH it's a ripoff of tangled
Everyone likes tangled,NO ONE likes tangled up
99
Micro-Commando Diatron-5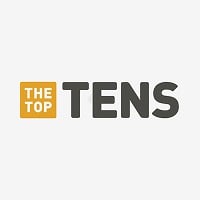 100
An American Tail

I actually really enjoyed this movie. It's really cute and underrated. - Mellbell
It's in the 'okay' category; depressing all the way, a little horrific, songs that go nowhere aside from 'There Are No Cats In America' being annoyingly-cheerful. But it's a good film that shows the hardships the mouse is going. Great animation, and at least the main character actually reunites with his family.
This Film Is A Classic! Why Is This Movie On This List?
What's with all these damn movies portraying mice as saviors? Damnit, Bluth!
V 12 Comments
PSearch List
Recommended Lists
Related Lists

Top Ten Animated Movies Of All Time

Top Ten Most Disappointing Animated Movies of All Time

Animated Movies You Wish You Could Watch Again for the First Time

Top 10 Animated Action Movies of All Time

Top Ten Stupidest Animated Movies of All Time
List Stats
3,000 votes
525 listings
6 years, 281 days old

Top Remixes (60)

1. Where the Dead Go to Die
2. Foodfight!
3. Tentacolino

Mcgillacuddy

1. Titanic: The Legend Goes On
2. Foodfight!
3. Mars Needs Moms

BKAllmighty

1. The Emoji Movie
2. Foodfight!
3. Norm of the North

VideoGamefan5
View All 60
Posts
phillysports
Where The Dead Go To Die: Review/Rant
AnimeDrawer
Error Reporting
See a factual error in these listings? Report it
here
.