Worst Animated Movies of All Time
booklover1
The Contenders: Page 6
101
Micro-Commando Diatron-5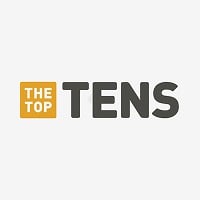 102
An American Tail

I actually really enjoyed this movie. It's really cute and underrated. - Mellbell
It's in the 'okay' category; depressing all the way, a little horrific, songs that go nowhere aside from 'There Are No Cats In America' being annoyingly-cheerful. But it's a good film that shows the hardships the mouse is going. Great animation, and at least the main character actually reunites with his family.
This Film Is A Classic! Why Is This Movie On This List?
It's cute
V 11 Comments
103
Barbie In Princess Power

Every barbie movie sucks.
All of the Barbie movies have sucked after the first movie
All barbie movies should be put in a bag and thrown in a bi fire
Barbie was bad since barbie nutcracker
V 9 Comments
104
Caillou's Holiday Movie

Ohh yes this is bad
This is the worst Christmas movie ever. Matthew Davis the movie lover made a rant on it and I hate how in the comments idiotc people said "it's for kids, grow up! " Or " it's a kid's movie. It's not meant for you." Well, EVEN BARNEY'S GREAT ADVENTURE AND DORA SAVES THE CRYSTAL KINGDOM ARE BETTER THAN THIS BECAUSE AT LEAST BARNEY AND DORA DON'T WHINE! If you want a good Christmas movie, stick with the Grinch. - Trollsfan536
Caillou is for newborns at the oldest
It's a movie that stars Caillou. Nothing else to be said.
V 2 Comments
105
Tangled

The story is good. beautiful graphic... Why is it here
This is so much better than that overrated piece of crap called Frozen
This was such a nonsense movie. Worse even than the worst movie ever. Go there is so dramatic Rapunzel is so stupid and she is such a fool. Flynn keeps admiring himself. This was a bad movie
This is Overrated.
V 7 Comments
106
Lilo & Stitch

What?! Who put this amazing movie on here?!
This movie is a true piece of art. Get it off this list!
Um
Um... ok!?
107
The Hunchback of Notre Dame II

*posts paragraphs explaining why this should have never happened*
Let's take one of the greatest animated movies of all time and drown ir in diarrhea to create this abomination of animation!
We saw the 1st one at school and
Then my teacher is like "WERE GONNA WATCH THE SECOND ONE"
no
108
Atlantis: Milo's Return

I wished that Atlantis: The Lost Empire would've gotten a proper sequel, not a direct to video movie. Oh and by the way, this movie ruins the original disney masterpiece.
Since when did Atlantis need a sequel?
HOW DID ATLANTIS GET A SEQUEL. Guys it does not need a sequel
109
VeggieTales: If I Sing a Silly Song
Veggie tales, what the hell do vegetables have to do with religion
VeggieTales: If I song a silly song I'm gonna die!
If I sing silly song end of the world start
If I sing a silly song I'll go to hell
V 5 Comments
110
Madagascar: Escape 2 Africa

This is unnecessary seeing they'll never get back to the zoo
111
Barbie & Her Sisters In a Pony Tale

Barbie movies are the worst.
This movie boring
Bluagh bluagghh! Oh, sorry, it's just that this movie is a sexist piece of vomit!
Sexist. Poop
112
Henry Hugglemonster: Meet the Hugglemonsters

I hate Disney junior so badly but this is my second best show compared with Jake and the neverland pirates. I hope I would hear about mickey mouse movie
I actually HATE mickey mouse clubhouse
This is a movie?
Ripoff of ahh real monsters.
V 4 Comments
113
Felix the Cat: The Movie

A horrible horrible animated film. What's to like about it. I can't hear a film the characters say at the beginning. Its Felix the Cat with a suitcase that makes him a mediocre Green Lantern. How does he get the bag in the first place? Why does this film have so many plotholes? There's a dumbass princess who got rid of her army despite that she knows her uncle seeks a vengeance. There are two scientists who try to catch Felix's bag but at the end easily lose it where Felix whistles for it? In fact, when that lizard-troll guy keeps the bag from Felix, why couldn't he whistle for it?! Why didn't he use the bag in his performance to simply fly away? In fact, why is Felix so obnoxiously sick, like when he laughed at a skull? The animation is horrible, as so are the voices and sound-effects, there is a shocking 3D effect which is a waste of money, and nothing about it even makes sense. I find something with annoying voices and bad animation more enjoyable; the scenes of Zelda CDi. If you ...more
Why is this below How to Train Your Dragon?
Fritz cat got nothing on this
But it's old... it HAS to be corny!
V 3 Comments
114
Tinker Bell and the Lost Treasure

They should've just made 1 tinker bell move. The first movie was good and brought up more stuff about the fairy tinker bell who was in Peter pan and barely brought her up in Peter pan. Now like barbie they are making too many movies about her and are getting boring. They should stop.
Nobody likes tinker bell and I'm never going to hear about another movie
I don't like this movie, I only like the original and maybe a few sequels?
What do you call a fairy that never showers? Stinker bell
V 1 Comment
115
Monsters vs. Aliens

I actually expected a lot more out of this; like in the fight scene with the giant robot is just Susan doing most of the work. Well, BOB frees the cars but nobody else helps much. Doc Crock gets crushed and plans backfired, Link is knocked out most of the fight, and while Incestosaurus DID help with a distraction, he ended up mesmerized. Was expecting a bigger battle.
I don't know whats with this attitude about this instant classic but this movie was actually good.
OH MY GOD! I loathe this "movie"! It's disgusting and unfunny as hell!
This movie was great, but even get me started on that horrible T.V. show - 445956
V 10 Comments
116
The Land Before Time
I did like the film, but they should've spend more time on natural history and less time on tragedy. Like for example, all of the species of dinosaur never lived together. They've all lived in different time periods. Plus, tar pits were never around the time of the dinosaurs.
The first one was kinda too scary for younger kids.
Again, this movie in and of itself is all right. It's all those unnecessary sequels that ruined it.
Jesus Christ, stop putting good films here, it is not the "best family animated film" but it doesn't deserve to be on the list. (I could only agree on the further sequels, the sequels are kinda "meh" to "bad".)
V 10 Comments
117
Planet 51

Pop culture references and innuendos is what kills this film.
I vaguely remember watching this. Why was there a rubber ducky in the aliens front lawn?
When I was little my dad put this on but I was scared of the aliens. Why I never got to watch it because I was a stupid coward lol - Lunala
I don't even remember this movie lol - Absolite
V 5 Comments
118
The Little Mermaid II: Return to the Sea

It was literally the exact same movie as the Little mermaid. Just reverse land with sea and there you go. The villain was even Ursula's SISTER. I mean...really? And I didn't even really like the little mermaid to BEGIN with!
119
Alpha And Omega 3: The Great Wolf Games

This was on boomerang ugb
There's a 3rd?!? - micahisthebest
From the creators of DER and Tum Ta Tittaly Tum Ta Too! This movie shall be named the Derp Dee Derp the Teetley Derpee Derpee Dumb. Rated PG-13
120
Beauty and Warrior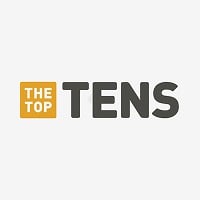 PSearch List
Recommended Lists
Related Lists

Top Ten Animated Movies Of All Time

Top Ten Most Disappointing Animated Movies of All Time

Animated Movies You Wish You Could Watch Again for the First Time

Top 10 Animated Action Movies of All Time
List Stats
3,000 votes
524 listings
6 years, 245 days old

Top Remixes (60)

1. Where the Dead Go to Die
2. Foodfight!
3. Tentacolino
Mcgillacuddy

1. Titanic: The Legend Goes On
2. Foodfight!
3. Mars Needs Moms
BKAllmighty

1. The Emoji Movie
2. Foodfight!
3. Norm of the North
VideoGamefan5
View All 60
Posts
Why Does Everybody Hate Frozen?
phillysports
Where The Dead Go To Die: Review/Rant
AnimeDrawer
Error Reporting
See a factual error in these listings? Report it
here
.