The Worst & Most Evil Movie Villains of All Time
The Contenders: Page 2
21
It the Clown from Stephen King's It
They float, they all float down here. And when your down here... you float too - aman28
The ending to this movie was really stupid, but penny wise was awesome
till this day I don't like clowns! - mariangella
Great book super scar
V 2 Comments
22
The Joker from Batman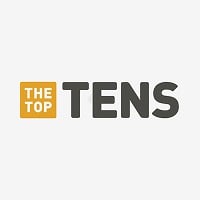 The Joker is a fictional super villain created by Bill Finger, Bob Kane, and Jerry Robinson who first appeared in the debut issue of the comic book Batman (April 25, 1940) published by DC Comics . Credit for the Joker's creation is disputed; Kane and Robinson claimed responsibility for the Joker's design, ...read more.
Actually this is the jack Nicholson joker. Heath joker is at the top - 9361721
Heath Ledger may have been "scarier" to many people, but he didn't capture the true psychosis of the Joker like Nicholson did.
Seriously. Did Ledger ever ask for a guys gun and shoot him with it? No? I didn't think so.
Nicholson all the way.
Nicholson makes the best joker ever, Heath is overrated, Jack stays true to the jokers comical personality.
Tim Burton Batman's are the BEST! Because they are set in the Batman universe! The latest ones are trying to be real
V 3 Comments
23
Nurse Ratched from One Flew Over the Cuckoo's Nest
This is truly one of the worst characters of all time, I saw both movie and as a play and after both I wanted to strangle her and it brought me to tears.
Name any other villain who can truly make you feel physically sick to your stomach.
V 3 Comments
24 Kai San from Ebola Syndrome
25
Jack Torrance from The Shining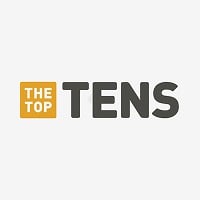 John Daniel Edward "Jack" Torrance is the main antagonist of Stephen King's horror novel The Shining.
No, he wasn't the evil one. The ghosts possessed him. Making him do bad things. And am I the only one who wasn't absolutely terrified? I just find it as a thriller, like, 'ooh, what's gonna happen next? '

All work and no play makes Jack a dull boy.
The scary thing is the fact that you don't know why he's doing what he's doing. Is he being possessed, or was he just losing his mind in this silent hotel? The way he doesn't specify his cause for evil is a different kind of creepy.
Really creepy and also really unpredictable
26
Bill The Butcher Cutting from Gangs of New York
He was a baddie but I wouldn't call him a villain. More of a anti hero the dark side of the American dream.
27
Loki from The Avengers
He has the power of triple awesomeness that would defeat all the avengers' awesomeness in like two seconds or maybe one? Anyways I don't know why he isn't on the first page. And another point Tom Hiddleston plays him. That should definitely count for something right?
I can't believe no one put loki on the list! What's wrong with you people?! He's the most powerful villain, I think. And so cruel! I love it!
V 3 Comments
28
General Grievous from Star Wars Episode III: Revenge of the Sith
Take a look at this creature. is that not one of the coolest character designs you have ever seen? Plus, he has lots of awesome skills and can crawl up walls. he's also very ruthless and angry. wanting to kill anyone who is either interfering with his plans or harassing him.
29 Henry from Henry: Portrait of a Serial Killer
30
The Alien from Alien and Aliens
100% agree. That monster always scared me so much... but I still love Aliens - probably the greatest Sci-Fi horror ever - Alexandr
The Xenomorph race is an invincible and violent alien race. Their aim is to reproduce and protect their species at all costs.
There's more than one of them you know.
V 1 Comment
31
Frank Booth in Blue Velvet
As played by Dennis Hooper...a horrifyingly creepy sexual sadist...
The craziest villain in screen history - TheAlwaysClassyMaynard
What a sexually depraved, randomly violent, foul mouthed, mass murdering guy this was. Easily the creepiest villain to ever lip-sync to a Roy Orbinsin song in the history of film. - jroby944
Frank B. should be in the Top 5 - Strobo
32
Ruth Chandler from The Girl Next Door
She was CRAZY! I believe that says it all. There are villains we love to hate. But with someone like her, we just hate her. If you'd seen the movie you'd understand.
33
Patrick Bateman from American Psycho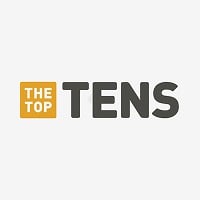 By far my most favorite psycho killer ever! In the book, he mutilates his female victims in the most brutal and disgusting ways. It was difficult to read but still remains a classic masterpiece. I definitely think he should be number one on the list because he's done probably the sickest of things to his victims but still has a sense of style and can act "normal" in a public area. By the end, he remains uncaught. Torture wise, if you can think it, he's most likely done it.
34 Wong Chi Hang from The Untold Story
35 Dr Doom from the Fantastic four
36
Buffalo Bill in Silence of the Lambs
He tricks fat girls into his home, strips them naked, puts them in a hole, and then cuts their skin off to make a suit out of it. That's disturbing.
Buffalo Bill is merder specific to dead figure is do body to larv in butterfly. Buffalo Bill is werry intelect and speed figure. He want is power to fly Butterfly.
V 2 Comments
37
Bane from The Dark Knight Rises
He's got that authority and confidence in his tone and thinking, nothing like
Your average screwed up monster.
V 4 Comments
38
Agent Smith from The Matrix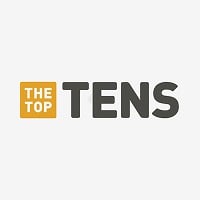 Mr Anderson!

One of the most charismatic villians in Hollywood. He completes the Matrix
V 1 Comment
39
Martin Lomax from The Human Centipede 2 (Full Sequence)
He might not be the best villain, but he is by far worse than the Joker. He is a sick bastard and what he does is far beyond the Joker in brutality.
40 Mr. Potter from It's A Wonderful Life
PSearch List
Recommended Lists
Related Lists

Top Ten Movie Villains of all Time

Top 10 Most Evil Movie Villains

Top Ten Fantasy/Sci-Fi Movie Villains of All Time
Best Superhero Movie Villains of All Time
List StatsUpdated 28 Jul 2017
3,000 votes
272 listings
9 years, 351 days old

Top Remixes (14)

1. Emperor Palpatine from Star Wars
2. Darth Vader in Star Wars
3. Lord Voldemort from the Harry Potter movies
villainlover

1. Hannibal Lecter
2. The Joker from The Dark Knight
3. Freddy Krueger from Nightmare on Elm Street
jtye10
1. Darth Vader in Star Wars
2. The Joker from The Dark Knight
3. Hannibal Lecter
SuperheroSith
View All 14
Posts
Error Reporting
See a factual error in these listings? Report it
here
.