Worst Female Rockers of All Time
The Top Ten
1
Fergie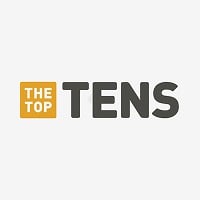 Stacy Ann "Fergie" Ferguson is an American singer, songwriter, fashion designer, television host, and actress.
She's not even a rocker...
She sucks more than anyone has sucked before
...What? She's a rocker? - LapisBob
2
Kelly Clarkson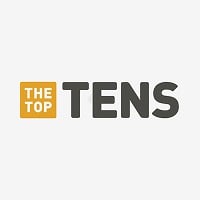 Kelly Brianne Clarkson is an American singer, songwriter and children's book author. She rose to fame in 2002 after winning the inaugural season of the television series American Idol, which earned her a record deal with RCA Records. Clarkson's debut single, "A Moment Like This", topped the US Billboard ...read more.
Shocking to see Chrissie Hynde and Joni Mitchell on worst female rockers, especially if they make music of considerable quality. At least Kate Bush isn't in the Top 20.

I do not see how Avril Lavigne, Pink, and Kelly Clarkson can be considered legitimate rockers. They all sing generic pop-rock, my-relationship-sucks music. And then people eat it all up.
Start softly in a low register, build up to a middle 8 Scream-fest, keep the screaming going and end with a lower register note or two. That's it; THE formula for Clarkson's, err, success. Every song is a carbon copy of each other. And they are all pop-pat, tin-pan alley drek. Just awful. Total garbage. Makes you wish she had never been "discovered" on Am. Idol.
Every song she does sounds the same, pointless drivel
Joan Jett is better than Kelly Clarkson!
3
Courtney Love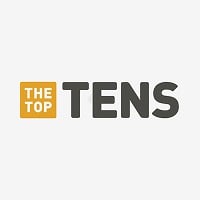 Courtney Michelle Love is an American singer, songwriter, actress, and visual artist. A notable figure in the punk and grunge scenes of the 1990s, Love's career has spanned four decades.
Thank you, courtney love sucks she was just trying to copy Kurt Cobain and nirvana and she was probably the reason he killed himself or so I'm told

R.I. P Kurt
I'd eat a shotgun too if I was married to her.
This drunk was drunk before the death of her husband and Fred durst is better than her
The cause of Cobain's suicide anyone?
4
Pink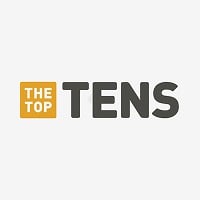 Alecia Beth Moore known professionally as P!NK, is an American singer, songwriter, dancer and actress.
The list must have been voted by Britney Spears and Laga Gag fans... Pink is a great singer and a real singer! Also Kelly Clarkson is talented, she was awesome singing great songs on American Idol
I like pink voice
Pink is a talented, highly passionate, beautiful artist. She does not deserve this place. Just listen to some of her older music, it's even more amazing than you'd ever think.
Why is she on here what her voice is amazing
5
Joan Jett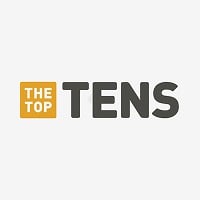 Joan Marie Larkin known professionally by her stage name Joan Jett, is an American rock guitarist, singer, songwriter, producer and occasional actress, best known for her work with Joan Jett & the Blackhearts, preceded by success with The Runaways, including their hit song "Cherry Bomb".
She's a basic three-chord guitar player, terrible singing voice, and her boring songs just plod along. She sounds like somebody who has been playing and singing for about six months. Any beginner can do her songs.
What the hell. Joan Jett was a pioneer for all female rockers. She went out against what authority thought and became such a success. She is one of the greatest rockers of all time.
Racist- watch the movie Lemmy... she's in it. She calls this racist "sexy"
Bubble gum rock. Just crap.
6
Chrissie Hynde
When I hear this persons voice I literally want to pour petrol in my ears and set them on fire. There should be a law against people playing her music on pain of death. Morons who claim to like music and then claim that the monotone dirge that this idiot spews should be beaten about the head with their i-pod until they admit they don't deserve to have an opinion.
Are you joking? This lady is awesome and I think she is on this list because she has a deep voice and is no beauty queen but she definitely has a good voice and has no business even being mentioned on this list
Worse voice ever! "Chain Gang" makes me ill literally! How did she ever make it & who ever told her she could sing?
7
Janis Joplin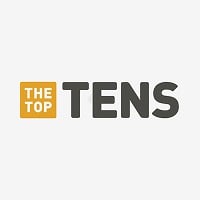 Janis Joplin (1943-1970) was an American singer who rose to fame as the main singer of acid band Big Brother and the Holding Company. She was known for her eccentric hippie style and psychedelic rock music.
Along with Bob Dylan, she is proof that people in the 1960's were on drugs. Horrible to listen to. Makes me want to jump out a window whenever she "sings".
8 Meridith Brooks
9
Joni Mitchell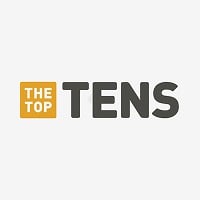 Roberta Joan Mitchell, professionally known as Joni Mitchell, is a Canadian singer-songwriter. Drawing from folk, pop, rock, and jazz, Mitchell's songs often reflect social and environmental ideals as well as her feelings about romance, confusion, disillusionment, and joy.
She's not a rocker but a folk singer.
Best arguments so far!
10
Avril Lavigne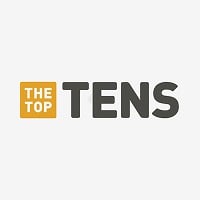 Avril Ramona Lavigne is a Canadian–French singer-songwriter and actress. By the age of 15, she had appeared on stage with Shania Twain; by 16, she had signed a two-album recording contract with Arista Records worth more than $2 million.
The great Queen of poser-dom. I can't believe I used to actually like her (I was 11 okay... ) She actually considers herself "punk" when non of her songs have anything to do with politics, authority, or social matters. Even her style, she seems to think as long as you color your hair, wear badly applied eyeliner, skulls, fishnets and way too much glitter, your "punk" Just the typical Hot Topic kid
First of all, she's not a punker ( only her 12 year old fans called her so. She never said that she was of is a punk-singer ). Worst, no! Just listen to her live versions of Bob Dylan's " Knocking on heaven's door ". That's not " worst " ( she does a descent cover ). She did and has a lot non-Rock songs but she has also a lot of Rock songs in her career. So, it's obvious if you Judge this beautiful singer by her Pop songs, that you'll Judge her as a " worst " Rocker but when she sings Rock she's doing it good. Just because she's versatile in her styles doesn't mean that she's the worst female Rocker.
She's really a teeny boppy pop-rock singer and not a rock or punk singer in the pure sense. Is she the worse in her style of music? No, I don't think so. I've heard worse, believe me. I don't like her style of music ( I'm only listen to mid-sixties garage punk ) but there are many female singers with the same style as hers who don't have talent at all. Even if you don't like her music ( like I do ) you can't ignore the fact that she's talented ( plays diverse instruments, write songs, produce, even appears as actress... ). And she's good looking ( that's a 100% fact ).
Avril Lavigne is way worse than pink. At least Pink actually says something in her songs other than "I like screwing your best friend! "
The Newcomers
?
Ashlee Simpson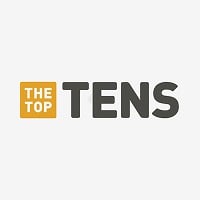 Ashley Nicolle Næss, known by the stage name Ashlee Simpson, is an American singer-songwriter, actress, and media personality.
The Contenders
11
Lita Ford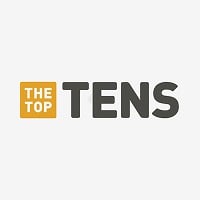 Lita Rossana Ford is an English-born American rock guitarist, vocalist and songwriter, who was the lead guitarist for The Runaways in the late 1970s, an all-female rock band formed by Joan Jett and Sandy West. In the 1980s Lita Ford embarked on a solo career.
12
Ann Wilson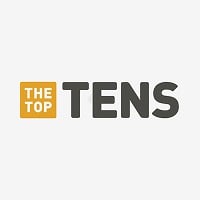 Ann Dustin Wilson is an American musician, best known as the lead singer and songwriter of the hard rock band Heart.
Ann's voice gives me a heart attack!
Truly awful.
13
Amy Lee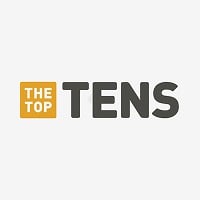 Amy Lynn Hartzler, known professionally as Amy Lee, is an American singer-songwriter, classically trained pianist and composer. She is also the lead singer to the Arkansas band Evanescence.
I hate how Amy lee is on this list. She has the best voice ever. Hate everyone who voted for her
She may be overrated, but she should NEVER be on this list.
Her voice goes thru me like a rusty beer can ripped in half and slashed across my stomach! Yeah... It's that bad!
She should of stayed away from seether she ruined that song for me.
14
Hayley Williams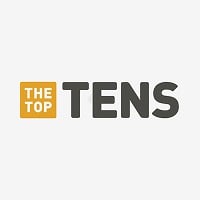 Hayley Nichole Williams is an American singer, songwriter and musician. She is best known as the lead vocalist, occasional keyboardist and primary songwriter of the American rock band Paramore.
I can't stand this punk poser.
Excuse me, but Ms Williams has an amazing and powerful voice! She does not deserve to be here.
WHAT
BUT I LOVE HAYLEY HOW IS SHE THE WORST?
15
Taylor Momsen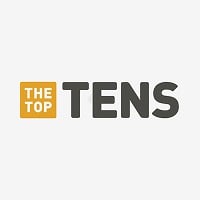 Taylor Michel Momsen is an American musician, singer, model, and former actress. She is known for portraying the character of Jenny Humphrey on the CW teen drama series Gossip Girl and Cindy Lou Who in the film How the Grinch Stole Christmas!.
Her singing voice is a little annoying, and her music videos are bad.
16
Nancy Wilson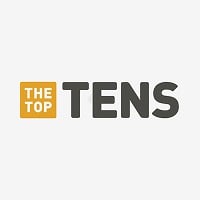 Nancy Lamoureaux Wilson is an American musician, singer, songwriter, producer, and composer. She rose to fame alongside her older sister, singer Ann Wilson, as a guitarist and backing vocalist in the rock band Heart, which she joined in 1974.
17
Juliet Simms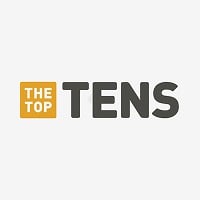 Yeah she doesn't have the best voice and kinda give me the whole tumblr "I'm not like the other girls " edgy wannabe vibe. - MHCult
Queen of poser edgy,emo,scene,and grunge music and little girls for that matter
Ugh this hoe is terrible she should be on top and she's a disgrace to rock music and isn't even a rock singer at all she is a soul/blues singer with a bit of pop.
She has the most messed up fanbase ever,like I've never seen any other fandom with more 12 year old cyber bullies than her's. And as far as her music goes it's not great at all like how do people cyberbully and go all out of their way to defend her when she's a tryhard,hypocrite,and doesn't make good, original music.
18
Tarja Turunen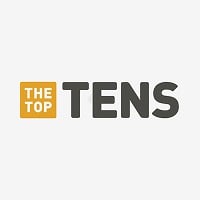 Tarja Soile Susanna Turunen-Cabuli (born August 17, 1977), generally known as Tarja Turunen or simply Tarja, is a Finnish singer-songwriter. She is a soprano and has a vocal range of three octaves. ...read more.
Finglish and vibrato wider than a barn. Ouch.
19
Yoko Ono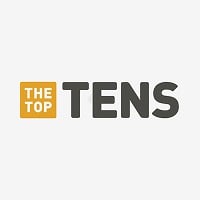 Yoko Ono is a Japanese multimedia artist, singer, songwriter, and peace activist who is also known for her work in performance art, music, and filmmaking. Singer-songwriter John Lennon of the Beatles was her third husband.
20 Wretzky D'Arcy
21
Sharon den Adel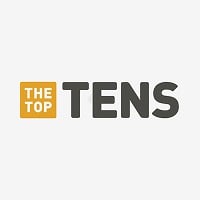 Sharon den Adel, Dutch singer and the vocalist of symphonic rock band Within Temptation. ...read more.
I can't take her voice.
22
Sarah Geronimo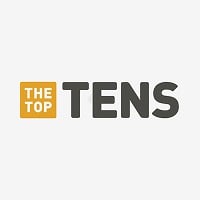 Sarah Asher Tua Geronimo aka Sarah Geronimo or Sarah G. is a world class and multi-talented Filipino singer, actress, dancer, record producer, model, host, coach/judge, commercial/product endorser and tv personality . She can also draw and plays the piano. Sarah is popularly known as the one and only ...read more.
23
Rindy Ross
That girl is POISON!
24
Gwen Stefani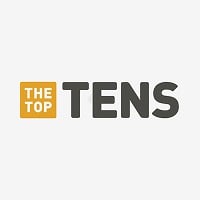 Gwen Renée Stefani (born October 3, 1969) is an American singer, songwriter, actress, and record producer. She is a co-founder and the lead vocalist of the band No Doubt, whose singles include "Just a Girl" and "Don't Speak" from their 1995 breakthrough studio album Tragic Kingdom, as well as "Hey ...read more.
Almost as bad as Juliet simms - Nosnakeysallowed
25
Bonnie Tyler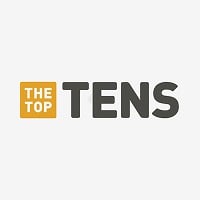 Bonnie Tyler is a Welsh singer. She is known for her distinctive husky voice, resulting from an operation to remove vocal nodules in the mid-1970s.
26
Elle King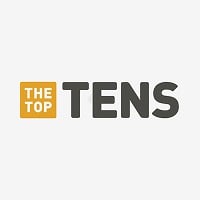 Elle King is an American singer, songwriter, and actress. Her musical style encompasses country, soul, rock and blues.
27
Simone Simons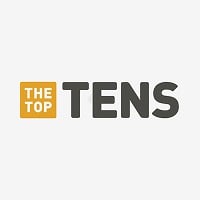 Simone Johanna Maria Simons is a Dutch singer-songwriter. She is the lead vocalist of Dutch symphonic metal band Epica.
28 Jill Cunniff
29
Lyn-Z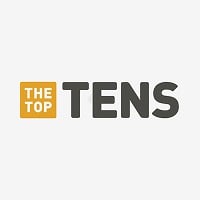 I love lyn-z though
30
Carly Smithson
Who's she?
31
Pat Benatar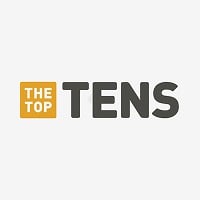 Patricia Mae Andrzejewski, known professionally by her stage name Pat Benatar, is an American singer, songwriter, and four time Grammy Award winner.
32
Cassadee Pope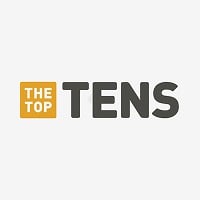 Cassadee Blake Pope is an American singer, songwriter and musician. Pope was the lead vocalist of the rock band Hey Monday (on hiatus as of December 2011), with whom she released one studio album and three EPs.
33
Stevie Nicks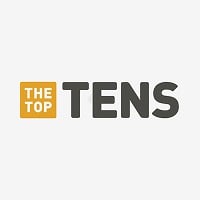 Stephanie Lynn "Stevie" Nicks is an American singer and songwriter, best known for her work with Fleetwood Mac and an extensive solo career, which collectively have produced over forty Top 50 hits and sold over 140 million albums.
BAdd New Item