Worst Nickelodeon Shows That Began In the 2010s
CommentandList
The Top Ten
1
Sanjay and Craig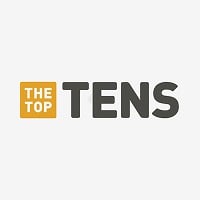 Sanjay and Craig is an American animated comedy television series that aired on Nickelodeon from May 25, 2013, to July 29, 2016, for three seasons and 60 episodes. The series is about a 12-year-old boy named Sanjay Patel who owns a talking pet snake named Craig.
Wouldn't the snake have bitten him by now?
Lets face it: it just sucks.
Rugrats and Jimmy Neutron didn't even have that much batroom crap than this. - Connor360
Drugs were used in making thisXD
1 Comment
2
Marvin Marvin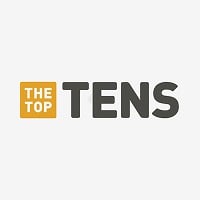 Marvin Marvin is an American science fiction slapstick comedy television series that aired from November 24, 2012 to April 27, 2013. The series stars Lucas Cruikshank as the title character Marvin Marvin, an alien teenage boy adjusting to human life.
What a horrible show with no plot & there's gross humor.
Sanjay and Craig is worse.
3
Breadwinners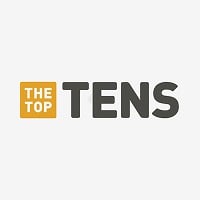 Breadwinners is a 2014 animated comedy television series produced by Nickelodeon. It is about the adventures of SwaySway and Buhdeuce, two ducks who drive in a rocket van delivering bread to their customers.
Nobody, and I repeat, nobody I have ever met likes this show... Not even myself! - ScottishEmperor843
Watch the commercial, and you will know why it sucks.
This show is so craping because it's so weird the two episodes are so weird they make no sense
This show is just about bread! Really nick
4 Comments
4
Fred: The Show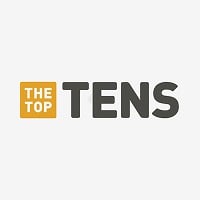 Fred: The Show is an American television series, created by Lucas Cruikshank that originally aired on Nickelodeon, in the United States from January 16 to August 3, 2012. It was cancelled after the first season due to low scores.
Why did they give this guy his own show? The movies did terrible, so why would they give him his own show!?.
5
Rabbids Invasion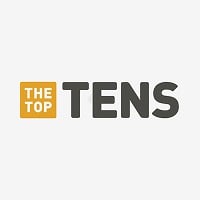 Rabbids Invasion (French: Les Lapins Crétins : Invasion) is a French/American animated television series which premiered on August 3, 2013, on Nickelodeon. The series began airing on Nicktoons during its second season in late 2015. On June 23, 2017, the series finale ended during its third season. ...read more.
I just hate it... I can't understand why anyone would want to watch these deranged rabbits do weird things and laugh maniacally the entire time.
I don't need to say anything more than it gives you a migraine.
6
The Thundermans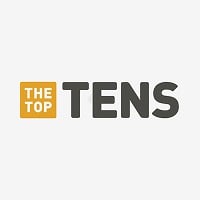 The Thundermans is an American tween sitcom created by Jed Springarn. The show first aired in 2013. This show is about a family of superheroes who have adjusted to living a normal suburban life. On July 27, 2017, Nickelodeon released a statement to J-14, stating that the series has wrapped production ...read more.
Stupidest show ever. Bad jokes bad story bad characters bad acting. The show deserves its bad rating.
They've copied episodes of Drake & Josh and Drake and Josh is the one of Nickelodeon highest rated T.V. shows on Nickelodeon and I loved that show so much. Whilst with the thunder mans, they're the lowest Nickelodeon rated shows. IT'S GOT A 2.7 FROM T.V..com!
7
Winx Club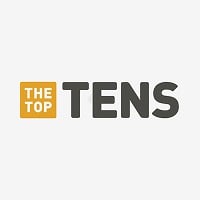 Winx Club is an Italian animated television series directed, created and produced by Iginio Straffi and his company Rainbow S.r.l.
Genocide on all the Winx girls!
Ooohh god, save us all froomm this craap!
8
Sam & Cat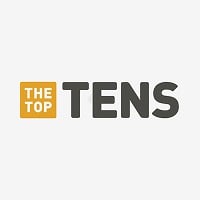 Sam & Cat is an American teen sitcom that originally aired from June 8, 2013, to July 17, 2014, on Nickelodeon. It is a crossover spin-off/sequel of both iCarly and Victorious.
This and victorious are what I have to say to be the worst most annoying shows I've ever seen in my life. They are my least favorite shows. - happyhappyjoyjoy
Ariana Grande's high pitch voice ruined the whole show.
This is a good example of Nickelodeon being lazy. Nickelodeon used to be creative and funny. Now, they are rehashing old characters. The bad ones, too. Nickelodeon has no more creativity. Creativity is what made the 90's Nick FANTASTIC. Nickelodeon doesn't have creativity anymore.

Ivyclaw of Moonclan.
No, it's not horrible. But this was supposed to be the child of iCarly and Victorious, and it just flopped. I mean, it COULD have been more than just meh, but it was meh.

This show also represents the decline of Nickelodeon. Remember, iCarly ended in November 2012, Victorious ended in February 2013, and BTR ended in July 2013. When BTR was gone, this was the closest thing to any of the three left, it's when you knew, Nick was done. Quite sad.
1 Comment
9
The Haunted Hathaways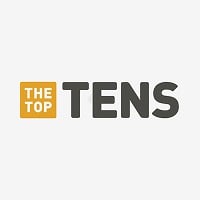 The Haunted Hathaways is a Nickelodeon sitcom television series that began airing on July 13, 2013 and ended on March 5, 2015. It tells the story of a single mother and her two daughters who move into a home occupied by three ghosts, a single father and his two sons.
How did the ghosts die anyway
10
Teenage Mutant Ninja Turtles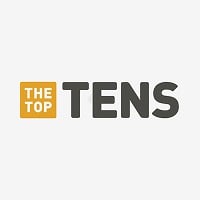 Times like these this show can really suck and it needs to be off the air because it has no meaning in life and it's so not funny
The Contenders
11
Henry Danger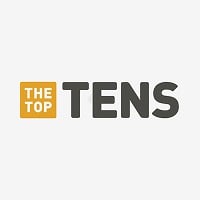 Henry Danger is an American superhero sitcom television series airing on Nickelodeon. The series was created by Dan Schneider and Dana Olsen. The series revolves around a 13-year-old boy who becomes the sidekick of a local superhero. On March 2, 2017, Nickelodeon announced that a new animated series, ...read more.
12
Nicky, Ricky, Dicky & Dawn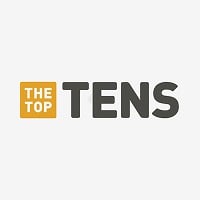 Nicky, Ricky, Dicky & Dawn is an American television sitcom produced by Nickelodeon. The series focuses on 10-year-old, later 11-year-old quadruplets Nicky, Ricky, Dicky, and Dawn Harper. They have nothing in common and often fight, but they must work together to solve everyday situations.
13
Victorious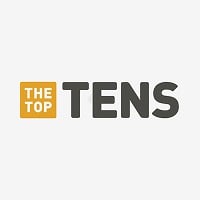 Victorious is an American sitcom created by Dan Schneider that originally aired on Nickelodeon from March 27, 2010 through February 2, 2013 . The series revolves around aspiring singer Tori Vega, a teenager who attends a performing arts high school called Hollywood Arts High School, after taking her ...read more.
Now Victorious was a great show - mikeyjay
I love this show
Hannah Montana rip off.
It's still stupid and one episode involved shooting a dart toward a woman's had, which is too violent for kids.
14
Bella and the Bulldogs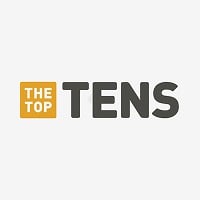 Bella and the Bulldogs revolves around Bella Dawson, a Middle School cheerleader who becomes quarterback for her football team . The series premiered on January 17, 2015 on Nickelodeon and is still running at time of publication .
I actually really like this Show. The Characters get some Devolpment and the Plots are pretty creative too.
15
AwesomenessTV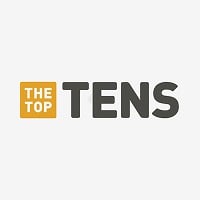 AwesomenessTV is an American sketch-comedy reality series based on the YouTube channel of the same name and is created by Brian Robbins. Both seasons contain 20 episodes.
16
Wendell & Vinnie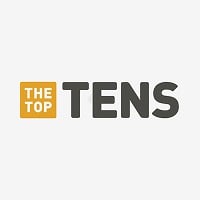 Wendell & Vinnie is an American sitcom television mini-series that premiered on Nickelodeon on February 16, 2013 and ran until September 22, 2013. The series stars Jerry Trainor and Buddy Handleson. The first official promo for the show was released on December 21, 2012.
I think it was okay. The acting was nice.
17
Robot and Monster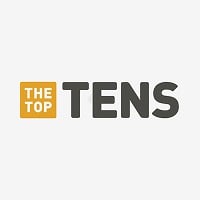 It's stupid and the most recent episode had profanity
I barely watch this show complete jank
18
Dora and Friends: Into the City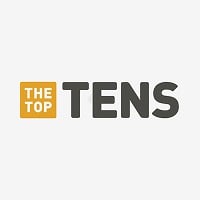 Dora and Friends: Into the City! is an American CGI interactive educational animated television series.
Worst spinoff of a poopy show called Dora the Explorer, Nick ruined everything.
19
Blaze and the Monster Machines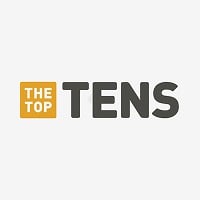 A copycat of Cars & Dora.
20
How to Rock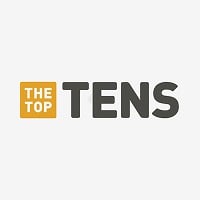 How to Rock is a critically panned American teen sitcom that ran on Nickelodeon from February 4 to December 8, 2012. It stars Cymphonique Miller as Kacey Simon. The series is based on the 2011 book, How to Rock Braces and Glasses by Meg Haston published by Little, Brown Books For Young Readers and Alloy ...read more.
21
Bucket and Skinner's Epic Adventures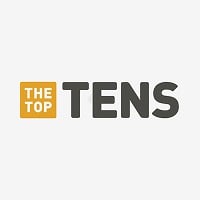 Bucket & Skinner's Epic Adventures is an American teen sitcom that premiered on Nickelodeon on July 1, 2011.
22
Every Witch Way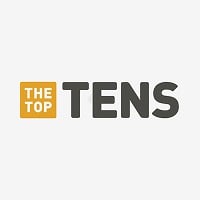 Every Witch Way is an American telenovela-formatted teen sitcom that originally aired on Nickelodeon from January 1, 2014, to July 30, 2015. It is the American version of the Nickelodeon Latin American show Grachi.
23
Harvey Beaks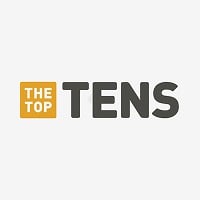 Harvey Beaks is an American animated television series created by C.H. Greenblatt for Nickelodeon. Originally announced to premiere on March 29, 2015, the series instead premiered on March 28, 2015 following the 2015 Kids' Choice Awards.
24
Planet Sheen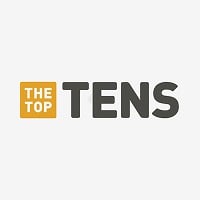 Planet Sheen is an American CGI animated television series. It is a spinoff series in the Jimmy Neutron franchise, focusing on the show's comic relief, Sheen Estevez, as he gets stranded on another planet. The show was hated by critics and fans for not using any of the original cast (besides the obvious), ...read more.
25
The Loud House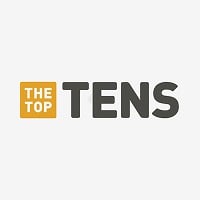 The Loud House is an American animated television series created by Chris Savino for Nickelodeon. The series revolves around the chaotic suburban everyday life of a boy named Lincoln Loud and his ten sisters, to which he survives as the middle child and only son in a large family of eleven children. ...read more.
BAdd New Item
Related Lists

Top 10 TV Shows Which Began In the 21st Century

Top 10 Cartoon Shows Which Began and Finished in the 00s

Top 10 TV Shows Which Began In the 21st Century and Are Still Running In 2015

Top 10 TV Shows Which Began In 2013
List Stats
25 listings
5 years, 235 days old

Top Remixes
1. Marvin Marvin
2. Sanjay and Craig
3. Fred: The Show
CommentandList
1. Sanjay and Craig
2. Breadwinners
3. Marvin Marvin
Minecraftcrazy530
Error Reporting
See a factual error in these listings? Report it
here
.