Top Ten Worst Places to Live In the UK
Cazaam
Chavs, Pregnant Teenagers, Drug dealing, Asylum seekers, single mothers... They're all part of some of the worst cities in the UK. But which towns and cities "triumphed" above the rest to raise the fecal trophy?
All my quotes have been taken from the website www.ilivehere. Co. Uk. A site which residents from the various towns and cities put their opinions about said town or city.
The Top Ten
1
Hull (East Riding of Yorkshire)
Definitely the worst. Quite happy not to see birmingham on this list considering its reputation
Hull should be named Hell
Hull has been socially and economically negelected, abused and exploited by the Labour Party-run Hull City Council and all three Labour MPs.
Following the revelation by Channel 4 that Hull is the worst place to live in England, based on official government statistics, the local "news" programme Look North has been in uproar. They have over the last few days been wondering the streets of Hull asking the locals what they think. They originally asked Kate Adie but she turned the job down stating that "she was brave not stupid", given that the camera crew are wondering around youll in the middle of the day the only people they are finding to interview are heavily tattooed inbreed slack jawed morons that confirm Channel 4's finding as soon as they appear on camera and the nail is well and truly driven into the coffin lid when they take the fag out of their mouth to grunt that Hull is great and dem suv'ners don't know noffin' - Cazaam
2
Bradford (West Yorkshire)
Worse council spends all our business rates and council tax on Muslim areas and cuts every thing else full of immigrant drug pushers and grooming gangs and council estates full of chavs and dole scum
Nope its awesome I live there
Bradford, West Yorkshire. Population 501,700 (the vast majority of which are chavs, Asian drug dealers and partially disabled alcoholics on benefits). Unfortunately, there doesn't seem to be enough words available in the English language to emphasise what a complete and utter f**king s**t-hole this place really is. - Cazaam
3 Stoke-On-Trent (Staffordshire)
4 Bulwell (Nottinghamshire)
5 Sunderland (Tyne and Wear)
6
Middlesbrough (North Yorkshire)
Middlesbrough is worse than most towns on this list, it should be at least number two. - aldwych94
Middlesbrough is in Teeside not North Yorkshire
From the year 2000 to 2010 I read Middlesbrough had the highest crime rate in the country for 6 years in that decade! Higher than Manchester, Liverpool, Bradford, Glasgow and any borough of London. Middlesbrough is known for its rough estates, anti-social behaviour, stabbings, youth gangs, tax men, football firm, organised Pakistani drug gangs found with millions of pounds worth of heroin and cocaine, family crews, ethnic rivalries (mainly between Pakistani youth from central and White youth from grovehill in 2005-2010). Grove hill was an area of Middlesbrough, the place was that hard to control that they had to demolish it a couple of years back. Middlesbroughs crime is one of the highest in the country even though a large part of Middlesbrough (East Middlesbrough) is not under the middlesbrough council jurisdiction, East Middlesbrough has a population of around 50,000 but is not included in middlesbroughs population and neither is it a part of middlesbroughs crime statistics. East ...more
Middlesbrough is the largest town of the postindustrial favela that was Cleveland. The town centre is relatively clean with your usual retailers and the second worst university in England. The bulk of the students are obnoxious southerners who couldn't cut it at a proper seat of learning. Once you venture further from the nucleus of the centre, thieves, vagrants, drug dealers, whores, chav's and the ubiquitous teenage single mothers ooze from street corners like the undead in a Romero film. The standard of the retail outlets drops like a stone, charity, pound shops and amusement arcades are abound. The chavs round here have this ability to repulse and amaze in equal measure. Lambert smoking, cheap white cider drinking and gawping at crap cars with alloy wheels and bits of painted plastic tacked onto them are all pastimes of this new genus of subhuman. - Cazaam
7
Hackney (London)
Hackney may be bad now, but it is gradually improving as places in that area are beginning to become stylish to live in, for example places such as Hoxton and Shoreditch. This means that certain areas in Hackney are being improved and house prices are increasing. I therefore believe that other bad areas of London should be ahead of this town. - aldwych94
London as a whole should be first. Disgusting, polluted, overpriced dump crammed with probably the least likeable 'people' you'll ever meet.
There are worse places in London than Hackney, Harlesden Lewisham Peckham or Edmonton for example - As17
All those places are run by Labour Party Councils. Everything Labour Councillors do, they make things worse (they increase welfare dependency, create high unemployment, single-parent families with too many children, spike up crime, increase council taxes, make schools, hospitals & quality of housing rubbish).
Ah, London, known across the world as being prestigious and cultured. Indeed, the streets of Mayfair give a sense of classic England, Old Victorian houses on tree lined streets.

Take a half an hour drive east though and you'll see a different side of London all together.

Hackney is a desolate sprawl of grotty council blocks, with endless amounts of winding alleys for the 'your's' of the area to run down after mugging an innocent person in a pathetic attempt to appear 'hard' to their peers.

On a Friday night, Mare Street is packed with roaming gangs of youths in baggy adidas hoodies, smoking super strong weed, blasting grime music out of their phones. Some of these groups are massive, literally 30 teenagers in a run down chicken shop shouting at each other, while older, hard faced ex convicts are sat down in the cheap plastic seats, grimly discussing drug dealing. - Cazaam
8
Coventry (West Midlands)
Coventry may have been nice before WW2, but sadly it was bombed so much that it was almost flattened to the ground. Meaning that almost the whole town needed to be rebuilt.
V 1 Comment
9
Dartford (Kent)
Dartford is practically a ghost town now and has been taken over by chavs. - aldwych94
Definitely agree. Most of it is ruined by chavs. - Entranced98
10
Barking and Dagenham (Essex)
I LIVE THERE AND I AGREE 100%. ShoulD HAVE BEEN VOTED FIRST, ITS DISGUSTING DO NOT COME HERE I BEG YOU. - infinitecirculation
The Contenders
11 Croydon (London)
12
Birmingham (West Midlands)
Birmingham has one of the worst reputations for a city, however we should not judge Birmingham based on this. Some suburbs of Birmingham are very nice, for example Edgbaston and Moseley and the city is most certainly improving. There are even some historic parts of the city that could potentially, though this may sound absurd, attract a high level of tourists. In addition, the city is one that is quite good for shopping and with many regeneration schemes, that could soon make the city as prosperous as London.
Very bad place full of scum, my uncle got mugged over 10 times in a week -
13
Gravesend (Kent)
Visited it quite a few years back - chavs were rampant even then. - Entranced98
Gravesend, Otherwise known as the armpit of kent. I Have lived in gravesend all my life. I have visited many other 'Chavtowns' across kent like lewisham dartford chatham and so on And not one so far has even came near to being as chav infested as Gravesend. Being stereotyped as a 'Goth' Or 'Emo' it kinda sucks for my people down here. - Cazaam
14
Luton (Bedfordshire)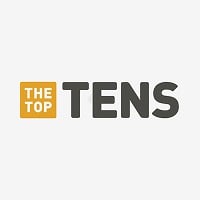 Famous for its Islamic fanatics and extremely large Asian population, it's not a place that I would want to live in, even if it was for free, I'd rather live in Slough ( and that's saying something! )... really surprised that they didn't find that bin Laden was hiding here.
I'm honestly surprised this isn't in the top 3. This city has WAY too many Sharia law loving islamists who should just go to a country with Sharia law and stay there since they're not needed in this country.If you want to see what I mean search up 'Bury park luton' and just look at the results.
15
Salford (Manchester)
Look salford was always rotten -and I should no I was born their so that's why moved to germany -sod this isaid - when ever we had to play a gig in salford in 76'-8os it was always like-oh jesus not salford -yes I'm A musician but not in salford/come on who wants to play in salford? -no bloody- body-that's who -so Put that in your old pipe and smokie it-salford? -i mean come on-
Me again dave from germany-whats the Best thing about salford-when your le av in it get it?
And here is another thing before my not very smart Phone runs out if your playing musick you need an audience-get it-your not telling me there's an audience for musick leave it out /the Only audience in rotten old salford is for getin pisSED every bleedin night that's how they talk in salford/they May have bomded our chipys but they no how to listen to rock and blues-they think your talking about Stone and passt down in old salford forget it...replay if you dare -you can have my dotcom
16
Lewisham (London)
Lewisham was dubbed the least peaceful area in the Uk last year, it isa notorious gang and drug dealing area with dodgy housing blocks
17 Tilbury (Essex)
18
Peckham (London)
Peckham is one of the most dangerous places to live in London, it should definitely be higher than Hackney and Croydon.
V 1 Comment
19 Possilpark (Glasgow)
20
Bracknell (Berkshire)
Forgotten concrete wasteland inhabited by single mums on the dole and their multiple reefer smoking boyfriends!
21 Staines-Upon-Thames (Spelthorne in Surrey)
22 Corby (Northamptonshire)
23 Oldham (Manchester)
24
Jaywick (Essex)
The most dilapidated place in England by a mile. Most of the houses were meant to be temporary and are falling to pieces. Closed shops, fly-tipping everywhere, unemployment rates through the roof, chavs as far as the eye can see...you'd be hard-pressed to find somewhere in the UK that's worse to live in than this hellhole. - Entranced98
Should be first
25 Harlesden (London)
26 Grimsby (Lincolnshire)
27 Scunthorpe (Lincolnshire)
28
Basildon (Essex)
To be fair basildon is not that bad specially the housing near the train station and town centre, The nasty parts are more away from the town and don't have a lot of amenities. Built quickly after the war for London under the new towns act, there is a lot of east end people living here. a lot of new builds too so there is a lot of money being generated and invested in Basildon, I have seen worse places that's for sure. I have never felt unsafe walking there
It's only bad in places. There's much worse towns out there. - Entranced98
29 Aldershot (Berkshire)
30 Swindon (Wiltshire)
31 Torbay (Devon)
32
Brixton (London)
Brixton is bad but not as bad as edmonton, which has seen the most murders in 2015
33
Dover (Kent)
Yeah, there are quite a few chavs there but Gravesend is a hundred times worse. - Entranced98
34
Southampton (Hampshire)
To be honest, some parts are really nice, but once you step into Bitterne, you're in a new world.
I've been to Bitterne numerous times, and it's horrible dog poop everywhere, graffiti, and homeless people. But don't even get me STARTED on the toilets… yeuch!

-SonicTheEmoGirl
35 Crawley (Surrey)
36 Chatham (Kent)
37
Bristol (Gloucestershire)
Bristol should definitely not be here. The city is both beautiful and a very interesting tourist attraction. Not to mention the fact that one side of the city, Clifton, is a brilliant place to visit, that in some ways is very similar to the beautiful spa town of Bath.
38 Sheerness (Kent)
39 Ilfracombe (Devon)
40 Bridgwater (Somerset)
41 Sunningdale (Berkshire)
42
Ayrshire (Ayr)
Such a run down place full of drug user's. The bus station needs demolished and even there local football team's stadium is falling down.
43 Erith (Kent)
44
Harlow (Essex)
Quite a lot of chavs here too. - Entranced98
45 Swansea (Wales)
46 Wembley (London)
47
Brighton and Hove (East Sussex)
Good and helpful city, and the council can pay all for you
PSearch List
Recommended Lists
Related Lists

Top 10 Places to Live In the UK

Top 10 Best Places to Live in Latin America
Top Ten Best Fictional Lands & Places to Live In
Top 10 Places You Want to Live
List Stats
100 votes
47 listings
3 years, 208 days old

Top Remixes (4)
1. Hull (East Riding of Yorkshire)
2. Bradford (West Yorkshire)
3. Stoke-On-Trent (Staffordshire)
Cazaam
1. Hull (East Riding of Yorkshire)
2. Stoke-On-Trent (Staffordshire)
3. Bradford (West Yorkshire)
EpicJake
1. Hull (East Riding of Yorkshire)
2. Bradford (West Yorkshire)
3. Stoke-On-Trent (Staffordshire)
-l-l-
View All 4
Error Reporting
See a factual error in these listings? Report it
here
.