Top Ten Worst Places to Live In the UK
Chavs, Pregnant Teenagers, Drug dealing, Asylum seekers, single mothers... They're all part of some of the worst cities in the UK. But which towns and cities "triumphed" above the rest to raise the fecal trophy?

All my quotes have been taken from the website www.ilivehere. Co. Uk. A site which residents from the various towns and cities put their opinions about said town or city.

1 Hull (East Riding of Yorkshire)

Awful place, went to a concert- ended up in a town centre dump.. awake all night with shouting & screaming,

Hull is the best place to live ever unlike Birmingham or London. City for life. Hull is beautiful and if you say otherwise then you have clearly never been or are blind.

Hull should be named Hell

Definitely the worst. Quite happy not to see birmingham on this list considering its reputation

2 Bradford (West Yorkshire)

Worse council spends all our business rates and council tax on Muslim areas and cuts every thing else full of immigrant drug pushers and grooming gangs and council estates full of chavs and dole scum

Nope its awesome I live there

It is in West Yorkshire, what can You expect

Bradford scum

3 Stoke-On-Trent (Staffordshire)

Nothing to do, just buy a train ticket to Manchester

Monkey Dust Capital of the World

Safe casperz please!

Full of absolute dick heads like owen pots

4 Sunderland (Tyne and Wear)

League one too

Dirty mackems

great

Sunderland �" the chav capital of the world! Don't worry if you've never heard of this fair city, the only reason it ever makes the news is that it's the only city where the BNP made significant gains and the football hooligans are legendary. Frankly you're not missing much.
Sunderland's only other claim to fame is that it has the highest rate of teen pregnancies in the Europe �" which should tell you something about it's charver (as they're called) infestation. - Cazaam

5 Bulwell (Nottinghamshire)

Omega gay

This is one chav/chavette infested hole that needs to be added to your archive, located on the outskirts of Nottingham it features all the local amenities that are important to a chav (McDonalds, plenty of shops to "teef" from, a video shop to "hang out" at…. The list goes on! ) Luckily I only have to drive though on my way home but this is plenty on time to be gawked at by all kinds of imbred morons, covered in cheap clothing purchased from local flea markets & more gold then Mr T. I have NEVER seen an area so densely populated with 14 year old chavettes with one scruffy, dirty looking child in pram & "one on the way"…. The dad, usually called Gareth is 21, owns a clapped out A reg nova, with a super fat exhaust (noisy) & has just returned from a stint "inside" for "teefing" from the aforementioned shops…. - Cazaam

6 Middlesbrough (North Yorkshire)

Live near here. Full of Chavs doing drugs and throwing things at your car. Rundown as hell and straight up depressing.

Middlesbrough is worse than most towns on this list, it should be at least number two. - aldwych94

Middlesbrough is an absolute dump that's full of wasters!

A very bad place to live

7 Coventry (West Midlands)

Horrible run down place full of inbreds and chavs. No atmosphere and ugly buildings.

Full of inbreds, dark, concrete jungle with no atmosphere. Chav central.

Absolute truth,also starting to resemble benidorm with all the student high rises

Coventry may have been nice before WW2, but sadly it was bombed so much that it was almost flattened to the ground. Meaning that almost the whole town needed to be rebuilt.

8 Hackney (London)

Hackney may be bad now, but it is gradually improving as places in that area are beginning to become stylish to live in, for example places such as Hoxton and Shoreditch. This means that certain areas in Hackney are being improved and house prices are increasing. I therefore believe that other bad areas of London should be ahead of this town. - aldwych94

London as a whole should be first. Disgusting, polluted, overpriced dump crammed with probably the least likeable 'people' you'll ever meet.

There are worse places in London than Hackney, Harlesden Lewisham Peckham or Edmonton for example - As17

All those places are run by Labour Party Councils. Everything Labour Councillors do, they make things worse (they increase welfare dependency, create high unemployment, single-parent families with too many children, spike up crime, increase council taxes, make schools, hospitals & quality of housing rubbish).

Lived there for 35 years and would never go back, they might of spent money doing up houses on the canal but they hide the scummy council houses and flats behind them, you can't change Hackney no matter how much money you put in. I was mugged my my mum was mugged and a 14year old girl was raped in broad daylight where everyone was scared to intervene. Only time I'd step back there is if I was told I had a terminal illness and wanted to die early

9 Luton (Bedfordshire)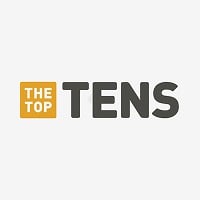 It's a great place to live in, all the people in the town are very nice apart from some racist white people and some cracked black people and some strange brown people. Say what u want but at least we ain't Birmingham. GOOO LUUUTTTOONN!
Famous for its Islamic fanatics and extremely large Asian population, it's not a place that I would want to live in, even if it was for free, I'd rather live in Slough ( and that's saying something! )... really surprised that they didn't find that bin Laden was hiding here.
When God created the world, he took a big dump and Luton was created.
Lived in Luton for 3 years.

Nearly everyone, regardless of race, creed or religion is miserable and horrible.

I experienced a great deal of racism.

I was spat on and had insults thrown at me from passing cars.

I witnessed great deal of street violence.

I had friends who had been hospitalised by gangs of violent people.

The roads are incredibly dangerous as half of drivers don't understand how British roads work.

The other half are asleep or of a rectal disposition.

0/10 wouldn't even wish it on my ex.
10
Birmingham (West Midlands)
It's not the city it's the decades of poor civic leadership, a dysfunctional council and useless overrated lazy labour mp's who sit on there backsides doing sweet fa happy to keep the people dumbed down and divided along social, economic and religious lines to suit their own personal financial agendas, All they do is discourage decent inward investment by wheeling out the same old stereotypical cliches about the city the usual sound bites of " multiculturalism, diversity and youth" all code for ghetto mentality and low aspirations hence the inner city areas full of thick stupid predominately Pakistani and Somali morons as well as idiotic white and black dimwits obsessed with postcode wars, jd sports attire and drugs all created to keep labour in power in the city, When you think this is the city that was the birthplace of so much from heavy metal to chocolate, from custard to pens to the x ray machine yet our useless civic leaders can't even be arsed to invest in arts and culture to ...more
Spot on been to B'ham many times, never seen as much poverty anywhere else in the uk.
In the city centre its particularly shocking the amount of homeless, feral and dysfunctional lunatics walking around, then the amount of ethnic particularly muslim and black gangs all stood around near the bullring trying to look intimidating? On top of that a council that actively encourages radical islamic preachers to play the call to prayer each day outside waterstones bookshop as well as the apple store.
Once again it's the labour party keeping things in check by allowing the city to deteriorate even further perception wise rather than standing up to the criminals and preachers through fear of losing their voting blocks ( the inner city area is full of third world islamic bottom feeders from Pakistan and somalia who all vote in line with their welfare requirements hence labour ) then you have the more indigenous brummies chavs who are all either unemployed, covered in tatoos or on drugs ...more
Birmingham has one of the worst reputations for a city, however we should not judge Birmingham based on this. Some suburbs of Birmingham are very nice, for example Edgbaston and Moseley and the city is most certainly improving. There are even some historic parts of the city that could potentially, though this may sound absurd, attract a high level of tourists. In addition, the city is one that is quite good for shopping and with many regeneration schemes, that could soon make the city as prosperous as London.
Very bad place full of scum, my uncle got mugged over 10 times in a week -
The Contenders
11
Croydon (London)
There isn't a lot that can be written about croydon that hasn't already. yes, the place is a cesspit and yes it is getting worse. come 3 o'clock on a weekday the place turns into a zoo, with every wanna be rude boy, chav, chavette and bhangra boy trying their best to be as loud, obnoxious and aggravating as possible. - Cazaam
12
Dartford (Kent)
Dartford is practically a ghost town now and has been taken over by chavs. - aldwych94
Orchard centre is just the worst
Definitely agree. Most of it is ruined by chavs. - Entranced98
13
Possilpark (Glasgow)
Love it
14
Barking and Dagenham (Essex)
It is absolutely crap hole, loads of homeless people and druggies begging on the street, gangs acid attacks and been thrown off buses And there housing is no better,
I LIVE THERE AND I AGREE 100%. ShoulD HAVE BEEN VOTED FIRST, ITS DISGUSTING DO NOT COME HERE I BEG YOU. - infinitecirculation
Don't compare tirana with barking u slag
Dagenham is absolutely appalling. The Heathway is like being in Lagos or Tirana.
15
Gravesend (Kent)
Visited it quite a few years back - chavs were rampant even then. - Entranced98
Gravesend, Otherwise known as the armpit of kent. I Have lived in gravesend all my life. I have visited many other 'Chavtowns' across kent like lewisham dartford chatham and so on And not one so far has even came near to being as chav infested as Gravesend. Being stereotyped as a 'Goth' Or 'Emo' it kinda sucks for my people down here. - Cazaam
16
Grimsby (Lincolnshire)
I agree in fact it should be higher up in the list
I got stabbed 100 time and my house got rob 5 time but no big deal
Its well bad got stabbed the other day
Worst. Place. Ever.
17
Corby (Northamptonshire)
It's a nice place
Being a local in Corby, I find it hard to stay away from the wessie gang who terrorise not only the locals but the dogs,birds,caterpillars and most of all the obese oldies who skkrrr skkkrrr around on their mobility scoots. If your ever lucky enough to visit stay away from the mountain bikers as they may spit on you but then ask for you to go into the shops for them...£1 drinks at the ex servicements club ;) expect a few surprises on the way
18
Swansea (Wales)
Swansea should not be anywhere on this list. Fantastic beaches, great water-front restaurant and cafes, and a safe environment to raise kids. All in all, it is probably the best place to live in the UK.
There are some good parts of the city, but on the whole it is very poor and run down as well as extremely depressing at times. Lots of drugs as with any place and lots of poverty.
Mumbles, sketty and some few other places are the posh part of swansea. If you want to find uncivilised part of swansea please come to penlan or hafod or some other places
Swansea shouldn't be on this list with the stunning gower, mumbles, parks, woods, beaches, a decent size city with a stunning marina got something for everyone
19
Swindon (Wiltshire)
Definitely Swindon should not be here
It's not bad lol shouldn't be here
20
Oldham (Manchester)
If your wearing more than PJs your over dressed. The town centre is nothing but empty shops or pound shops. The smells around the town would offend even the devil. The only good thing is the close connections out the place to Manchester.
Proper gang badgers round there and so is hyde in tameside that is worse
21
Jaywick (Essex)
The most dilapidated place in England by a mile. Most of the houses were meant to be temporary and are falling to pieces. Closed shops, fly-tipping everywhere, unemployment rates through the roof, chavs as far as the eye can see...you'd be hard-pressed to find somewhere in the UK that's worse to live in than this hellhole. - Entranced98
Been poor since the 1950s below sea level terrible housing, lowest life span, they brought in a housing association to build housing and the fools built more wooden houses!
Should be first
22
Torbay (Devon)
Dirty, unfriendly place to live. And don't waste your time reporting anything to Devon and Cornwall police, no matter how serious the crime, they do not want to know.

Repeatedly harrassed by teenage boys, who think it is amusing to target middle aged women on their own by shouting in your face as they pass, crowding around you so you can't get passed or riding their bikes directly at you.
23
Huddersfield
Full of crackheads outside bus station levels is a great place to visit if u smoke weed
Hudderfirld is I very good plzce
24
Southampton (Hampshire)
Cheap slags and motorbike theifs
trash town
To be honest, some parts are really nice, but once you step into Bitterne, you're in a new world.
I've been to Bitterne numerous times, and it's horrible dog poop everywhere, graffiti, and homeless people. But don't even get me STARTED on the toilets… yeuch!

-SonicTheEmoGirl
25
Salford (Manchester)
Look salford was always rotten -and I should no I was born their so that's why moved to germany -sod this isaid - when ever we had to play a gig in salford in 76'-8os it was always like-oh jesus not salford -yes I'm A musician but not in salford/come on who wants to play in salford? -no bloody- body-that's who -so Put that in your old pipe and smokie it-salford? -i mean come on-
Horrible nasty place!
Me again dave from germany-whats the Best thing about salford-when your le av in it get it?
And here is another thing before my not very smart Phone runs out if your playing musick you need an audience-get it-your not telling me there's an audience for musick leave it out /the Only audience in rotten old salford is for getin pisSED every bleedin night that's how they talk in salford/they May have bomded our chipys but they no how to listen to rock and blues-they think your talking about Stone and passt down in old salford forget it...replay if you dare -you can have my dotcom
26
Scunthorpe (Lincolnshire)
Lincoln should definitely be on here full of mamba tramps and wannabe notts lads roadman central haha
Tramps
27
Crawley (Surrey)
The place is full of Chavs and idiots that ride around on stolen motorbikes
28
Bristol (Gloucestershire)
Bristol should definitely not be here. The city is both beautiful and a very interesting tourist attraction. Not to mention the fact that one side of the city, Clifton, is a brilliant place to visit, that in some ways is very similar to the beautiful spa town of Bath.
Not in Gloucestershire
Easto, st pauls, hillfields, and st george. other than those places it's quiet and pleasant
29
Basildon (Essex)
To be fair basildon is not that bad specially the housing near the train station and town centre, The nasty parts are more away from the town and don't have a lot of amenities. Built quickly after the war for London under the new towns act, there is a lot of east end people living here. a lot of new builds too so there is a lot of money being generated and invested in Basildon, I have seen worse places that's for sure. I have never felt unsafe walking there
It's only bad in places. There's much worse towns out there. - Entranced98
This isn't that bad
30
Staines-Upon-Thames (Spelthorne in Surrey)
Quite a lot of chavs to be honest, but it's a good place to shop and it holds the best place to go THORPE PARK!
31 Halifax (West Yorkshire)
33
Ayrshire (Ayr)
Such a run down place full of drug user's. The bus station needs demolished and even there local football team's stadium is falling down.
Not run down at all! Utter rubbish! Where did this come from? Xx 😡
34 Wembley (London)
35
Brighton and Hove (East Sussex)
Its 20% under construction the city is lawless at the moment, with begging and busking as one of the main occupations and the place is covered in tags, graffiti bombings, tattoos, drunks and tents.

Hopefully, it will be great once again soon. not for a few years yet though
Good and helpful city, and the council can pay all for you
Police force is a joke full of drugs petty crime
36
Peterborough (Cambridgeshire)
I was born and raised in Peterborough, only leaving it a few years ago and I can tell you that Peterborough is the worst UK "city" by far.

The "city" has no culture, the city centre is ugly due to it being redeveloped in the 1960s and 1970s with only a few historic buildings remaining, the people are rude, narrow-minded and stupid, there are no job opportunities in the city itself and it is just so boring, it feels more like an overgrown market town than a proper city.

The only good things are that the surrounding countryside and nearby villages are very beautiful, especially to the north, south and west. Also, London, Cambridge and Leicester are within 1 hour by train.

I'm so glad I left Peterborough.
Everyone ignores each other -- not the friendliest area, but at least you wont die
37
Peckham (London)
Peckham is one of the most dangerous places to live in London, it should definitely be higher than Hackney and Croydon.
Bad as innit
38
Bridgwater (Somerset)
The most northern beacon of the Bermuda Triangle of chav holes in the southwest. It has a river running through it so if you don't have transport there's another way out!
39 Sunningdale (Berkshire)
40 Aldershot (Berkshire)
41
Broxtowe (Nottinghamshire)
Awful place. Literally awful. Nothing there but chavs
42
Tilbury (Essex)
Full of gypies
43
Bracknell (Berkshire)
Forgotten concrete wasteland inhabited by single mums on the dole and their multiple reefer smoking boyfriends!
Hiya! ya totes agree. if anyone is planning to go to bracknell definitely suggest NOT GOING its totes bad. apols if u like it. I personally love visiting the local sweet shop to get my dogs some chocolate but ya I much prefer slough.
- the Emo warriors
44
Dover (Kent)
Yeah, there are quite a few chavs there but Gravesend is a hundred times worse. - Entranced98
45
Harlesden (London)
Harlesden had the highest Murder rates in the UK from 1999-2004, it still hasn't improved. It's an absolute hole with dull and run down housing blocks, there are also notorious Yardie Gangs there and the place doesn't look like it's going to improve any time soon. - As17
46
Lewisham (London)
Lewisham was dubbed the least peaceful area in the Uk last year, it isa notorious gang and drug dealing area with dodgy housing blocks
Infested with immigrants, Somalis, and villajas. Only the EDL can save it.
47
Brixton (London)
Brixton is bad but not as bad as edmonton, which has seen the most murders in 2015
48
Sheerness (Kent)
Nothing to do there and full of sluts
AGREE! I meet up with my 20 other SLUT friends and we all have a free for all ORGY, it's a lot of fun, message me for the details if you'd like to come :)
07718 597446 hope to see you at the next one SLUTS!
49
Ilfracombe (Devon)
Very eerie place. Would not recommend, especially NOT for families and children
50 Erith (Kent)
PSearch List