Top 10 Worst Singers Ever
The Top Ten
1
Justin Bieber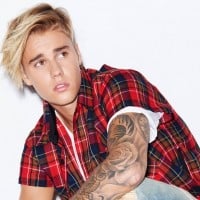 Justin Drew Bieber (born March 1, 1994) is a Canadian singer, songwriter, and record producer. He currently resides in Ontario, Canada and is Christian. He is the son of author Pattie Mallette. ...read more.
Dear Justin Bieber,

You really suck. You are ugly and you don't have talent at all. Did we mention that you are very ugly? We really hate you and we hope you die in a fire or get eaten by lions or something. Please, stop acting like a gangsta because you are not. And you are not a boy either. Also, stop copying dance moves from other people. Bitch.

Please, wake up and realize that you can't sing. YOU CAN'T. In fact, you can't do anything right. You are such a fail. Your mother should be sorry for giving birth to you. When your 5 year old fans grow up, they will realize how awful you are and stop liking you. And you will die. Alone.

sincerely,
(normal) guys and girls all around the world
What do you mean by, "normal"? Sure I hate Justin too, but not because of his "talent". He's just a jerk. But YOU want to kill him because of his talent. I hate Justin, but he CAN change. He doesn't deserve to die over it. And remember, I hate this guy too.
Dear justin bieber,
I think you are an idiot
I hate "baby" and you have REALLY irritating songs
You little girl! I hate you and all your trash music. He is not a singer at all. 10 year old girls are his only fans who buy his cds just to watch his clumsy hair and childish face
Dude, there are 40 year old women who scream when they see his face. Why do you even care.. - AG_slayyy
Bustin jieber is worse than hitler, osama bin laden, himmler, stalin, and kony combined. Worst "man" ever. I feel bad for his fans. They have to suffer under his satan-like music, yet they don't even know they're suffering under his wrath because he brainwashed them. He wants money. I'm sure he's a distant relative of hitler or any of those terrible men I have mentioned above. Rebecca Black just needed time to get used to her career. Justin Hi- er, I mean Bieber, however cannot sing. Saying he sucks at singing is a compliment. I wish he'd commit suicide like h-man. At least h-man had a brain... Justin hi- I mean bieber should be erased from the universe and hell. I don't even think satan even wants him in hell. Justin Hitler ain't worth the poop he poops. That's right. His own feces is worth more than that nazi. I feel bad for his relatives. When he dies, he should be cremated, then his ashes should be shot into space. When he dies, beliebers will be free of his curse and ...more
He is not a good person, but he is just mean to his fans. Those terrorists you mentioned are much worse, and you said all of them combined aren't as bad? They killed people, Justin Bieber didn't. His new stuff is actually decent, What do you mean might be in my top 10 best songs of 2015. And you say he is worse than all those terrorists combined? What the heck is wrong with you? I need to see if you can report a comment, because that was just plain rude. - 445956
715 Comments
2
Nicki Minaj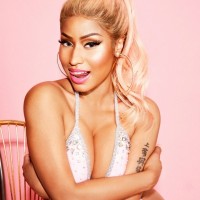 Onika Tanya Maraj, known professionally as Nicki Minaj (born December 8, 1982) is a Trinidadian/American rapper / pop music artist. Minaj is most known for her songs such as "Anaconda", "Only", "Truffle Butter", "Super Bass" and "Stupid Hoe". ...read more.
Normally I would vote Justin Bieber, Kesha, or Lil Wayne, because they all suck, and while I don't like the one hit wonders, like Carly Rae Jepson, and Rebecca Black, I also know they haven't done much to harm the music industry. Justin Bieber, Kesha, and Lil Wayne all suck, but voting for them would simply take away all of the honor from the one singer who rightfully deserves it. Nicki Minaj, No one has done more harm to rapping in the recent years, and no one could be more overrated, and no one could sound more awful. With s***** lyrics, autotune, and ridiculous popularity, Nicki Minaj will introduce us all to the next generation of music, if you could call it that, a generation that I am not looking forward to. Its dangerous music developers like this that make me wonder, was there really logical reasoning behind Kurt Cobain's suicide?
Good grief! This woman just doesn't know when to stop twerking, does she? I know a 7th grader who looks up to her as a role model, but there's nothing inspirational or beautiful about her. Her butt implants are so gross they could invert a boner. Her clothes set a terrible example for teenagers. Parents seem to be more scared of their kids looking like Andy Six instead of her. Her anaconda song was repetitive and wrong on multiple levels. Her starships song was repetitive and annoying. Her other songs have a crappy beat and worthless lyrics. Her voice is just downright annoying and it sounds like she just took meow meow and steroids at the same time. I would typically vote Justin Bieber, Lil Wayne or Kanye West, because they're all really bad, but Nicki Minaj absolutely disgusts me. Her fans are blinded by her "charms", and they can't see past her fake butt or the annoying rhythm of her songs.
Dear Nicki You re so boring I hate your rapping You have nothing special You don t have a voice. I don't want to listen to Starships, AND SUCH BAD SONGS
Justin briber's music was some of the lowest target demographic crap I've ever listened too, but in all fairness it was for little girls and not for me. What I'm getting at here is that at least you knew who his music was for, but I have no clue what demographic listens to songs like "Stupid Hoe" and "Anaconda". - EvanWellens
164 Comments
3
Dahvie Vanity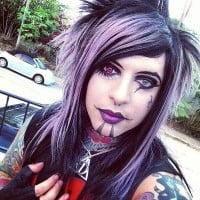 David Jesus Torres, better known by his stage name Dahvie Vanity, is an American singer-songwriter and rapper born on September 5, 1984, who is best known as one half of Crunkcore duo Blood on the Dance Floor and as the face and creative mind behind Industrial project Sinners are Winners. He is also ...read more.
He's a terrible singer and he deserved to be placed at number 3. The only singers that are worse than him are Yolandi Visser and Kylie Minogue. - NickelodeonYesAddminNo
He is extremely terrible at singing. I am surprised his band is actually considered music. His lyrics are degrading towards women, and there is so much proof that he is a rapist, yet his silly little "Slash Gash Terror Crew" denies all of it. His appearance looks awful, and I don't care if he is being himself. I can't believe teenagers who are old enough to understand things actually look up to this man. Unbelievable. He deserves a spot near Justin Bieber.
Never heard of her
Apparently his middle name is Jesus. I regret my existence and everything I have done in my life up to this point.
77 Comments
4
Miley Cyrus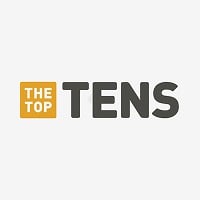 Miley Ray Hemsworth (born Destiny Hope Cyrus), known as Miley Cyrus, is an American singer, songwriter, and actress. She was born on November 23, 1992, in Franklin, Tennessee, to Tish Cyrus and Billy Ray Cyrus. Her voice type is Mezzo-Soprano and has 4 octaves. She became a teen idol starring as the ...read more.
she pretends to be something she not. she acts as if shes all it when shes not she also acts as if she is in her 20s but shes not she just needs to know shes still a teenager. shes also a nazal singer and she thinks everyone loves her she also mimes at most of her concerts because when I was at one I was looking at her and she had her microphone off LOL!
Her singing smells like teen spirit was the worst thing that has ever happened to my ears
Her singing is like hermionie being tortured in deathly hallows part 1
She is very good at singing, she is a really good vocalist too,just because you don't like her songs doesn't mean she can't sing.
158 Comments
5
Rebecca Black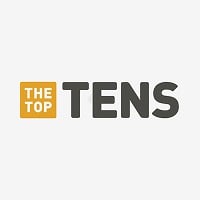 Rebecca Black is a YouTube personality and singer who's infamous for her single "Friday," which was once the most disliked video on YouTube. She has also released other songs, including "My Moment" and "Saturday".
Her voice is so whinny and it's so nasally. Her song sounded so good sung on glee but it sounded so bad when she sang it. My little sister started to cry because she thought a animal was dying it was that bad
Rebecca is a cute girl, but her music isn't "all that." Of course she is known for her hit song "Friday." All I have to say about that song is that song was THE WORST SONG IN THE HISTORY OF MUSIC! OH MY GOSH THAT SONG SHE DIDN'T EVEN WRITE THAT SONG! THAT SONG ALMOST WANTED TO MAKE ME GO STAND OUT IN THE MIDDLE OF TRAFFIC! Anyways, my ears were ringing and my eyes were firing when I heard that song. She sounded like a dying chicken that got hit in the head with a baseball bat, but people it's okay if you like Rebecca Black. Some do and some don't. Now she definitely isn't the most talented singer of today, but there is no need to tell her to die and give her death threats. That is really mean to do that. Sending her death threats is sick, terrible, and unattractive in so many ways. I mean forget her singing, she is a child she doesn't deserve this! Her life is pretty bad now with all the hate, no need to make it worse. Some people need to grow up and stop taking ...more
I get it her start in the music business was absolutely horrendous thanks to her being taken advantage of by that terrible rapper (Patrice Wilson) who takes advantage of several teenage girls: see Alison Gold-Chinese food and Nicole Westbrook-It's Thanksgiving.
Give her music from 2016 to now a try, she is actually a descent singer and shouldn't be on this list, the sins of Patrice Wilson shouldn't be a reason to put a singer on this list especially when the singer raised above it - germshep24
She is so lame! her music is so stupid and she asks which seat to take when there is only one left and doesn't sing any lytics. she just narrates everything that happens and she looks like sid from ice age. - jackbrookes
133 Comments
6
Lil' Wayne
He has the most ugliest voice I have ever listened to.
I think Lil Wayne has some talent tell me how lil pump is not on this list but Lil Wayne is lil Wayne is the best rapper under the name Lil He is top 10 of all time and deserves respect
Horrible absolutely horrible
Terrible man get a life
54 Comments
7
Yoko Ono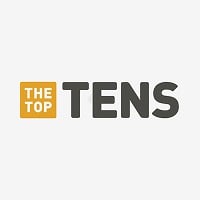 Yoko Ono is a Japanese multimedia artist, singer, songwriter, and peace activist who is also known for her work in performance art, music, and filmmaking. Singer-songwriter John Lennon of the Beatles was her third husband.
Needs some serious singing lessons
They say love is blind, but for John Lennon it must of been deaf too
How is she not number one?! - ReturnOfScorpio
Shes trash lol
103 Comments
8
Jacob Sartorius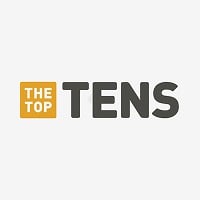 Rolf Jacob Sartorius (known by his middle name), born October 2, 2002, is an American singer and internet personality, who rose to fame via social media from posting lip-syncing videos on musical.ly and his Vines (on Vine). In 2016, he released his debut single "Sweatshirt", which reached the Hot 100 ...read more.
He's actually horrible at singing. I know talent and he literally just walked away from it because he thinks he's famous. That's what's wrong with children becoming big time celebrities at a young age, they think they're the big deal, but heck to the no. Jacob Sartorius is annoying and I think Donald Trump would make a wall around him just to make sure he can't belch out another sound.
Sounds like my mom shoved a footlong dildo with like 20 inches of girth right up her rear end and tried to sing as she was anally pleasuring herself. That's what this kid sounds like
My friends, we need to talk. We have made many mistakes over the years. Making this kid popular was one of them. And the worst part is, everyone is being soft with their criticisms. We must tell him like it is and tell him, JUST tell him, how much a pain in the rear he is, before he gets so far up in his own rear end. Please, dear Top-Tenners, do whatever you can to stop him. We left Justin Bieber alone because he was just a kid, but then he started to get this idea of fame in his own head...and then the piles of idiocracy kicked in. Let's not let this happen again. Stop this monster. And for the love of humanity, tell him to do his homework. I don't care how many people say "Oh, but he's just a kid! ", tell him what his issues are, and give him the criticism he deserves! Thank You.
Jacob Sartorius is simply a big piece of trash who can't really sing at all. he's just trying to. I also hate Matty b's music too. Even Nickelback and Limp Bizkit have better singing then he does
103 Comments
9
Chris Brown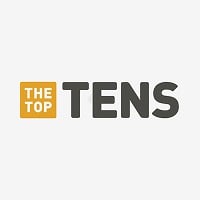 Christopher Maurice "Chris" Brown (born May 5, 1989) is an American singer, songwriter, dancer and actor. Born in Tappahannock, Virginia, he was involved in his church choir and several local talent shows from a young age. He is most well known for his physical assault towards the singer Rihanna in ...read more.
I don't think I've ever hated a singer as much as this piece of trash. First off, he beat a woman, and he hardly seems sorry about it, he even threatened a girl with a gun a few months ago. 2nd even after what he's done he's constantly writing songs objectifying women like "deuces","loyal" and "ayo". And finally his music, people say this guy is talented? He has this really annoying grating voice that makes want to stop listening to any song he's on (he ruined kanye's waves, which could've been awesome), and he constantly just oversings everything - kardinaleb
This man is a disposable pile of garbage. His music is absolute trash. Let's talk about "Trumpet Lights", which is a song that exists. The popping and screeching noises are guaranteed to make your ears hurt...and I mean that literally. He is also autotuned and grating in all of his songs that he's hard to listen to. His lyrics also objectify women. Plus...he's such an awful person in real life, given all of the horrible things he's done such as threatening people with guns and throwing things at windows. Also...we will never forget that this bastard beat up Rihanna, someone with talent that makes some good music. - DCfnaf
He may have a good voice, but why would that matter when you look at what his music actually means and what he did to Rihanna? I really hate him
You're really bad at this
32 Comments
10
Taylor Swift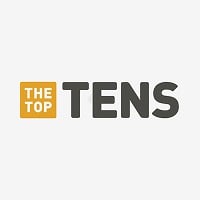 Taylor Alison Swift is an American singer-songwriter. She was born on December 13, 1989 in Reading, Pennsylvania. She is best known for writing break up songs and for having more than 5 Grammys. She became interested in country music when she was around 9 years old and after watching a documentary about ...read more.
Ok all taylor swift does is sing about guys that have screwed her over sing one song where you are happy please pleaSE
You have not listened too enough songs they are not all about guys. - Ilyas678
Why is Taylor Swift on this list? That doesn't make any sense, she's one of the best singers I've heard, and I've heard a lot. Sure she writes songs about boys, but that doesn't make her a bad singer. Some of her songs are good to listen to when you feel sad, others tell you to be yourself. Some of you guys need to really listen to more than five of her songs, their not all about boys.
She is so irritating! She tries to act like a massive goody goody who is always hard done by until finally she gets caught out yet she still made some bull excuse about how it isn't her fault. And she cracks one whenever something minuscule goes wrong in her life. Like a break-up with a guy she dated for a week.
Vocally however, she does not have a terrible voice but it isn't unique or powerful. She doesn't have a bad voice but it isn't stand-out and she doesn't have an impressive range either.
Lyrically, do not get me started. She is unoriginal, repetitive and whiny and doesn't explore other sounds. I'm not saying she should try Bollywood or death metal but at least weave other genres in your songs. All she's done is kind of country then she became full out pop.

In conclusion, she is a hypocritical, whiny, unoriginal signer that doesn't like taking responsibility and doesn't have that good a voice.

Just my opinion though.
Her voice isn't that great. She is a living example of why "personality" is everything on Hollywood. She acts all bubbly and sweet and that's why she has so many fans, because she wants to be relatable and loved. Her songs are average and if you listen to her latest albums she's worse than she used to be. I don't like her or her music but in my opinion "Fearless" is a classic album. It contains amazing songs and it's actually original and fun to listen to. "1989" on the other hand is not meaningful at all and only die hard Swifties enjoy this album.
234 Comments
The Newcomers
? Dr. F**k
?
LeAnn Rimes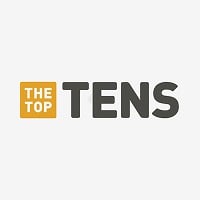 Margaret LeAnn Rimes Cibrian, known professionally as LeAnn Rimes, is an American country and pop singer.
The Contenders
11
Ariana Grande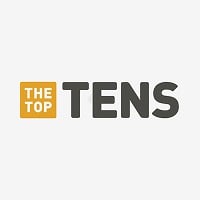 Ariana Grande-Butera, known professionally as Ariana Grande, is an American singer and actress. She was born on June 26th 1993 in Boca Raton, Florida to Joan Grande and Edward Butera. She is best known for her role as Cat Valentine on the Nickelodeon sitcom Victorious and its spin-off show Sam & Cat. ...read more.
I personally think Ariana Grande is one of those people who make their notes go up and down on one word and act like they can sing. All I ever hear in her songs are oOoooOOoooOOO. And her high notes hurt my ears... It's so harmful to the ears that it could make a bunny cry,
She's just mean to her fans, the only people who support her pathetic arse career despite her stupidity, arrogance and wretched voice. Her voice sounds like a mix between a cat being brutally stabbed, a grieving whale, a swarm of screaming beliebers, and a severely constipated monkey.
All her songs sound the same
Not a good singer
133 Comments
12
Selena Gomez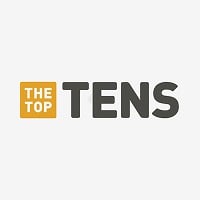 Selena Marie Gomez is an American actress and singer. She is best known for songs like "Come & Get It", "Good For You", "Same Old Love", and "Naturally". Selena Gomez's voice is mezzo-soprano but she usually sings in alto. She is best known for her role as Alex Russo in Wizards of Waverly Place.
Her music is absolutely trash. No wonder she is talentless as JB but she also gained 70% of her fame by keeping relationships and breaking up with JB and The Weeknd. I can't believe millions of people worldwide look up to her and actual great singers in the industry doesn't get even a little amount of recognition. Her another way of getting popularity is her look, which is not relatable to her music and in my opinion is looks ugly, that's my honest comment about her.
She's not a great singer, but her voice isn't THAT bad. She can hold out a tune live, and has some really good performances. Her acoustics are really good too. They sound cute and sweet. And just because she can't sing well doesn't mean that you people have to say that she's a terrible person, ugly, etc. She is very nice to all of her fans, is beautiful, and has a lovely personality.
No she is not. She is an incredible singer songwriter and actress. You people are jealous.
MJ in the top ten are you kidding me?
He is and will always be the best
Madonna is way worse how is he even on the list
148 Comments
13
Britney Spears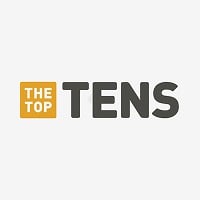 Britney Jean Spears (born December 2, 1981) is an American singer and actress who was born in McComb, Mississippi, and grew up in Kentwood, Louisiana. She performed acting roles in stage productions and television shows like "The Mickey Mouse Club" as a child before signing with Jive Records in 1997 ...read more.
I can't ever undestand a word in each of her songs.
Ok seriously guys just because you don't like a singer doesn't mean you have to go this far and put her on the worst singers list because there are many people like me who likes her music and I'm 19 years old girl. Like I have like more than three songs that are downloaded on my Samsung phone that are by her. Yes they are pop songs but I love pop songs and will always love them. Pop songs they are catchy and upbeat and my favourite kind of songs. Like most of my songs on my Samsung phone are pop songs I even have let it go on my phone so that I can listen to it all the time! I don't like rock or metal or soft songs but I don't go on website and say that the singers who sing those songs are the worst singers ever because I know that is not true there is no such thing as the worst singer ever and just because I don't like a type of music doesn't mean that the singer who sings them is the worst singer ever. So to be honest people should really stop saying that these singers are the worst ...more - LuLup
She never sings live and always lipsynch and she ALWAYS autotunes her songs
She makes worst songs ever
64 Comments
14
Ice JJ Fish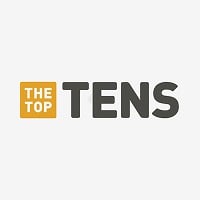 Daniel McLoyd (born July 30, 1994) better known online as his rap name, IceJJFish, is an R&B artist known for his song "On The Floor" which has reached 67 million views on YouTube and reached number 5 on the Billboard hot 100 charts in 2014.
Saw this picture, looks like a black human dildo - braydonaweimer
Guys hate is bad
Why isn't he higher? On the Floor is all you need to understand how trashy of a "singer" he is. You guys thought Jacob Sartorius needed autotune, but you need to hear this guy's voice. It sounds like a twelve year old on crack. Good thing he was a one-hit wonder. - Bammer73
He's funny! He's not trying to be good, he's trying to make us laugh! - Solarian
27 Comments
15
Glen Benton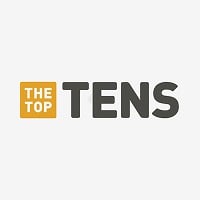 Glen Benton is an American death metal musician. He is best known as the vocalist and bassist for the death metal band Deicide and was also a part of the band Vital Remains, where he has performed in recording sessions as well as live with them on a few occasions. ...read more.
16
Katy Perry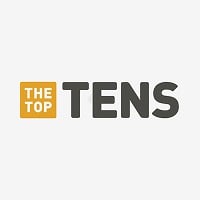 Katheryn Elizabeth Hudson, professionally known by her stage name Katy Perry, was born on October 25, 1984 in Santa Barbara, California. She is a singer, songwriter, actress and an ambassador on one of the most popular companies of now, UNICEF. ...read more.
Doesn't have any talent (be it singing or dancing), is an immature person (isn't she like 31! ), had plastic surgery in order to be popular (and make up for the lack of talent), dumb, racist (appropriates cultures while acting very condensing to the people offended), homophobic ("your So Gay"), wants to pick fights for no reason with other popular singers like Taylor Swift, best friends with music's untouchables such as Miley Cyrus, has parents that are religious fanatics, meaningless songs (e.G., Firework, Roar) that won't be heard from 5-10 years (before you bring up the 5 #1 thing whatever, remember two things: payola is rampant in the music industry and Ace of Base were chart toppers back in the early-mid 90s but do you still hear their music? ), has little knowledge about classic popular music, all her songs sound the same (even if they attempt to have a different vibe), every word/line in her lyrics has to be some damn cliche, none of her albums receive critical respect ...more
Katy is really popular. She has a lot of views also. I think she sings good and I think she makes good music. In my opinion. She makes different music which I like. In my opinion.
Does this hag even know she's irrelevant now? - ReturnOfScorpio
I disagree. Roar, Dark Horse, California Gurls are such great songs. My best friend loves Katy Perry, Also that 2008 single I Kissed A Girl was really good. Katy Perry does not deserve to be on this worst singers list. Subscribe to Katy Perry to beat the hater girl Taylor Swift. Katy Perry needs to be subscribed more then Taylor Swift
Just face it, every singer ever is probably on this list everyone has there own opinions - oofoff
91 Comments
17
Kanye West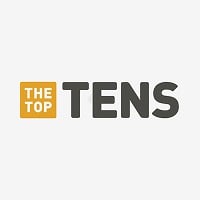 Kanye Omari West is an American rapper, songwriter, and fashion designer. He was born on June 8, 1977 in Atlanta, Georgia. After West's parents divorced, him and his single mother moved to Chicago, Illinois. At the age of 10, West temporarily moved to Nanjing, China, because his mother was teaching ...read more.
He just HAD to ruin a perfectly good Daft Punk song.
Kanye isn't really a good rapper...the recent rap songs we get are really less than expected and he is being really rude to fans and some other pop stars like Taylor Swift and jay z.
We really think he should go to a mental hospital and quit.
fame didn't do that well to him,i hope he gets better soon.
he is also ugly lol.
A good observation is that I almost voted Justin Beiber
The only person to be called a jackass by the President of the United States, and rightly so.
Still wondering why he only is 19 - Dvafan2
38 Comments
18
Jason Derulo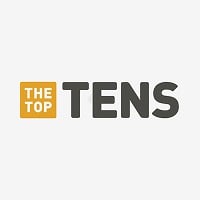 Jason Joel Desrouleaux, better known by his stage name Jason Derulo (an alternate spelling of his surname), is an American singer, songwriter, and dancer. He is best known for his singles such as "Whatcha Say", "Ridin' Solo", "In My Head", "What If", "Wiggle", "Talk Dirty", "Trumpets" and "Want To Want ...read more.
There are 2 different types of autotune users. There are those who try to use autotune to either enhance their personality, or add a cool effect to their song. While I can't say I really like the sound of autotune, I at least respect artists who try to do more with autotune than the average pop singer.

Then there's people like Jason Derulo, who use autotune to cover up their lack of talent. Only in Jason Derulo's case, he even failed at that, and his voice sounds like he's being strangled by the autotuner.
All his songs are about sex, he lacks talent and he uses so much auto tune it is hard to understand him
Truly, people always whine about Jacob Sartorius when, over the past few years, we have let someone just as bad reign the charts with crappy songs like "Talk Dirty" and "Wiggle". He 1. cannot sing without autotune and 2. even with autotune, sounds like a black Jacob Sartorius on weed. We cannot let this man onto our playlists anymore.
Voting for him because he's still not in the Top Ten. Taylor Swift, Justin Bieber (2013 onwards), and Miley Cyrus sound fine with their vocals, meanwhile Jason Derulo sounds like a yelping dog. And he has no good songs. For these reasons, he should be MUCH higher. - DCfnaf
25 Comments
19
Lil Pump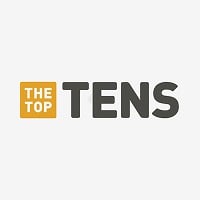 Gazzy Garcia (Known professionally as Lil Pump, born August 17th, 2000) is an American rapper, producer and songwriter. Gazzy began his career in 2016 with a collaboration freestyle with Smokepurpp, which was eventually posted in Soundcloud to popular success. He broke out to mainstream the following ...read more.
He is trash. No one even likes his songs.
Terrible awful teenager who tinks to be cool or talented acting drunk and gangsta, even Selena Gomez is talented compared to him. Gucci Gang is terrible. - DaisyandRosalina
No one likes "Gucci Gang
Immature Dumbass...
8 Comments
20
6IX9INE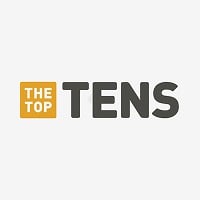 Daniel Hernandez, known by his stage name 6ix9ine, also known as Tekashi69 or simply Tekashi, is an American rapper.
Why does he live, has no respect he is dumb dumb dumb
Went to prison has no talent, just trendy. What happens when you replace talent and effort with trends and money.
He is not a singer, he is a rapper but I agree that he is trash. - DarkBoi-X
He should switch places with Lil Peep... - iloveit
7 Comments
21
Bob Dylan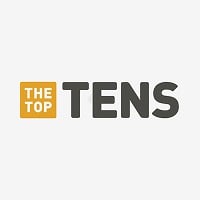 Bob Dylan is an American singer-songwriter, author, and artist who has been an influential figure in popular music and culture for more than five decades.
Bob Dylans songs transcend his singing ability, his lyrics contain the best prose ever written
Amazing lyricist and I respect him boundlessly... but I have never been able to stand his voice. It sounds like Mini-Me is trying to swallow a fire hydrant with his ass while he has his fingers crammed up his nose.
Bob Dylan's a great songwriter, but as a singer... There's a reason why I prefer some covers of his songs over the original versions.
He is really talented. He is an original. If you don't like him than listen to "Like a Rolling Stone."
8 Comments
22
Yolandi Visser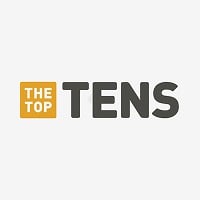 She's the worst singer I have ever heard, in my life. Her voice is worse than the sound of a person who vomits. - NickelodeonYesAddminNo
23
Paris Hilton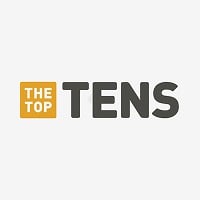 Paris Whitney Hilton is an American businesswoman, socialite, television personality, model, actress, singer, DJ, and author.
Such a moron! The Golden Gate Bridge breaks down whenever she smiles
Spoiled ugly brat. - DarkBoi-X
This girl is a Britney wannabe, and sounds terrible trying. The only reason she even has a singing career is because she bought it. No recording studio just hearing her voice would even consider. She's worse than everyone above her, and deserves to be higher. And anyone that says Selena is pure autotune, you have the actual queen of autotune right here.
She's just a spoiled rich brat with no talent whatsoever. She should be higher on the list!
45 Comments
24
Chris Barnes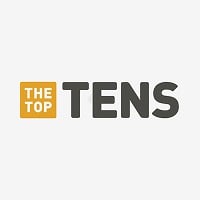 Chris Barnes is an American musician mainly noted for his deep-throat vocals, explicitly violent lyrics. Barnes was a founding member of Cannibal Corpse before his dismissal and would later form Six Feet Under, which he fronts to this day.
Listen I like metal music but he is trash
25
Fred Durst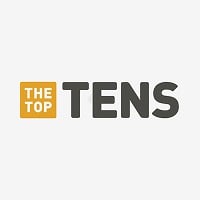 William Frederick "Fred" Durst is an American musician and film director. Durst is best known as the vocalist of the nu metal band Limp Bizkit, formed in 1994, with whom he has released six studio albums.
Not only is he one of the worst singers of all time, he is also one of the biggest douchebags in music, along with 50 Cent, Liam Gallagher, Morrissey, Axl Rose and Kanye West.
Limp Bizkit is an absolutely atrocious band of idiots. Fred Durst makes unpleasant and irritating music. His mixture of rap and singing into one...just doesn't work at all. He's also an awful person. - DCfnaf
I like limp Bizkit but this guy is an idiot too. And that picture is just no.
Everything about him is just so godawful. His band, his whiny vocals, his rapping, and him as a person. He seems like such a douchebag. - 3DG20
3 Comments
26
Rihanna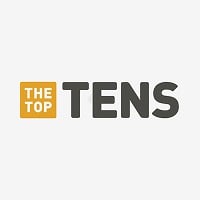 Robyn Rihanna Fenty is a Barbadian-American pop singer. Born in Saint Michael and raised in Bridgetown, she first entered the music industry by recording demo tapes under the direction of record producer Evan Rogers in 2003. She ultimately signed a recording contract with Def Jam Recordings after auditioning ...read more.
I'm just going to start by saying Rihanna is hot with red hair. Let's start talking about her 5th album, Loud. I ask myself: What happened to Rihanna? I feel like her whole image has changed. I've always liked Rihannah ever since she has been in the music business in 2005. You know, back when she had the girl next door type image and did sexy dancing and stuff. You know her first debut album, Music In The Sun? The one with her two hits Pon De Replay and If It's Lovin' That You Want. You know, those are good hits. That album made me like her even more. Not because how pretty she is, but because how good her music was. That's the Rihanna I know, what the heck happened? So she continued with other hits from her other albums. I liked her albums up until Loud. Most of the songs on that album I didn't like. The only songs on it that I really did like is California King Bed (it's a really good song) and Only Girl (even though it sounds like all her other pop songs of today). Her other songs ...more
If I hear one of her songs one more time, I'll throw nearest boombox out the window.
How is Rihanna not on the list? Her nasal computerized voice, bastardizing of the English language hurts my ears and brain every time they play that song "We founwah love" on the radio every 5 minutes.
Talentless Barbadian troll who has to flash skin and sound like every other talentless twit to remain 'mainstream'. Now this bitch has 'pop diva' status, which entitles her to star in at least 3 movies for more $$$. Believe me, she couldn't belt a good tune if held at gun point, yet alone in any the 'music' she has ever released. After listening to a rihanna record, I recommend you listen to some stevie wonder or a good beatles song to clean your ears.
You know that everyone has different preferences? Right? So you shouldn't recommended songs you like. - GirlyAnimeLover
62 Comments
27
Silento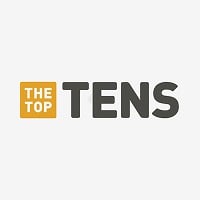 Richard Lamar Hawk, better known by his stage name Silentó, is an American rapper, singer, songwriter, record producer and actor. He is best known for his debut single "Watch Me", which reached number three on the Billboard Hot 100.
Silento should have been silent
More one hit wonder garbage... - braydonaweimer
If only Silento lived up to his name.
Watch me whip? that's suck I really hate that stupid song don't download that junk on itunes
19 Comments
28
Ronnie Radke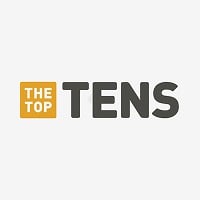 Ronald Joseph Radke is an American singer, songwriter, rapper, musician, and record producer born in Las Vegas, Nevada.
29
Billy Ray Cyrus
What's everybody talking about?
He has authentic talent. Doesn't even use auto-tune.
Even in Old Town Road, his damn voice was genuine. Only reason people don't like him is because they don't like country.
So called "Like father, like daughter"
Miley gave him an achy breaky heart attack, probably.
One of the worst country singers to be honest
5 Comments
30
Soulja Boy Tell Em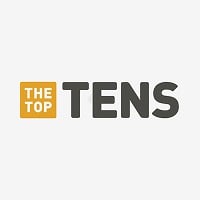 DeAndre Cortez Way, known professionally as Soulja Boy Tell 'Em, or simply Soulja Boy, is an American rapper, record producer, actor, and entrepreneur.
He sang in "Turn My Swag On". Anyways, Soulja Boy is complete garbage. He is only popular because of that meaningless hit song, "Crank That". "Pretty Boy Swag" is also lazy and cheap just like the rest of his garbage. The fact that he and Pitbull are lower than talented singers like Michael Jackson and Elvis Presley is just insulting to be honest. - DCfnaf
One hit wonder. No wonder he's now working at MC'Donalds.
He should go die - Gehenna
He only had one hit song years ago and nobody ever even heard of him since. Does this guy even rap any more? Literally haven't heard a word in years.
11 Comments
31
Iggy Azalea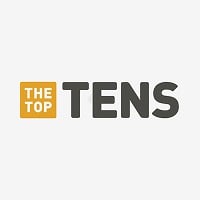 Amethyst Amelia Kelly, born June 7, 1990 known professionally as Iggy Azalea, is an Australian rapper, singer, songwriter, and model.
No good songs and now she's not relevant. Ah we can all breathe peacefully now
Only "Fancy" and "Black Widow" are good. Everything else are abominations. - iloveit
Why does Iggy Azalea suck? Well, she has no good songs at all. She sounds like a dude. She's fake. She's racist. She's ugly. She's all about butts and partying. - DCfnaf
"She's fake" "She's racist" "She's ugly" Personality and looks have nothing to do with your singing. - Bammer73
She only cares about butts, she's ugly, she has no good morals, she's fake, she's racist, and she's very stuck up. She only cares about herself and she even appears as a bit sleazy to me. - RedTheGremlin
12 Comments
32
Jake Paul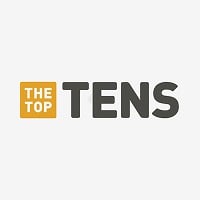 I wish cthulhu and Cartman took care of this unfortunate specimen like they did with Justin Bieber - braydonaweimer
Jake Paul sucks at everything - MrHyde
Words in the dictionary don't describe how retarded this gay is.
It's never bro
It's never bro
It's never bro
I SAD IT'S NEVER BRO!
29 Comments
33
Willow Smith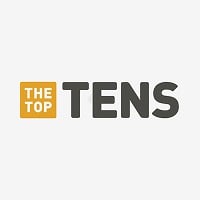 Willow Camille Reign Smith, known professionally as Willow, is an American singer, actress and dancer.
I cannot not imagine there is a worse singer. My cat has a better singing voice. I guess it really is who you know.
I whip my hair and break my head, laugh out loud
In that picture, she doesn't have hair to whip back and forth.
She needs to whip her ass back to 3rd grade
5 Comments
34
Kylie Minogue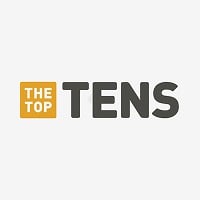 Kylie Ann Minogue is an Australian-British singer and actress. She achieved recognition starring in the Australian soap opera Neighbours, where she played tomboy mechanic Charlene Robinson.
She really sucks. She's one of the worst singers ever. - NickelodeonYesAddminNo
She should be at number 1. - poporn
35
Camila Cabello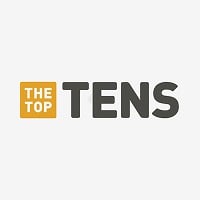 Karla Camila Cabello Estrabao, or professionally Camila Cabello (born March 3, 1997) is an American-Cuban musician. Camila was best known for being part of the girl group Fifth Harmony. Fifth Harmony are known for songs like Worth It, Work From Home, All In My Head (Flex), Bo$, and Sledgehammer. Camila ...read more.
She's probably gonna end up like Katy Perry. - iloveit
See kids, this along with the failed abortions such as Cardi B, Silento, Blackpink are the reasons why we should use nuke proof condoms.
Overrated asf - XxMontrealxXRBLX
She, as well as everyone else in Fifth Harmony, have super annoying voices. - 3DG20
11 Comments
36
Tyga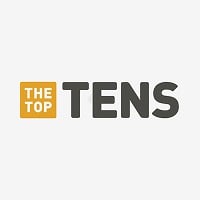 Micheal Ray Stevenson, known by his stage name Tyga, is an American hip hop recording artist. In 2011, Tyga signed a recording contract with Young Money Entertainment, Cash Money Records and Republic Records.
One of my friends hated him.
The fact that Lady Gaga is higher than him is just killing me. Please move him up. - DCfnaf
I don't mind his song. I don't like him anymore after he cheated on Kylie Jenner. Honestly I don't like Kylie Jenner, but we deserves better than this rapper.
He sounds like a dying hyena in surgery fighting for it's life!
7 Comments
37
Eminem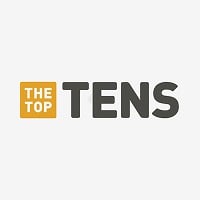 Eminem, born Marshall Bruce Mathers III, is an American rapper, actor and music producer born on October 17, 1972 in St. Joseph, Missouri. Eminem has sold over 300 million records making him the bestselling hip-hop artist of all time. In addition to his solo career, he is a member of D12 and (with Royce ...read more.
WHY IS Eminem ON HERE? BEST RAPPER/SINGER FOREVER.
He's awesome
YO MAN! You rare crazy! Eminem is the number 1 rapper in the entire world and you put him in this list...
He is a rapper and not that bad. - Userguy44
63 Comments
38
Adam Levine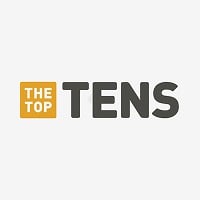 Adam Noah Levine is an American singer and songwriter. He is the lead vocalist for the Los Angeles pop rock band Maroon 5. ...read more.
I would choose John legand as a couch not this moran
Well yeah he kind of sounds like a girl, and Sugar really is very super annoying, but I think he's a good singer. I don't like Love Somebody, though. Or Sugar. Or any of their latest songs. Or Sugar. - LeiaSkywalker
He can sing, he just ruins it with the auto tune and whatever the hell happened to Maroon 5. Songs About Jane was an absolute banger, and then… what happened? They sold out… BIG TIME! - ReturnOfScorpio
He's a really good singer why should he be here?
22 Comments
39
Cardi B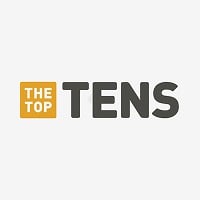 Belcalis Marlenis Almánzar, known professionally as Cardi B, is an American rapper, songwriter, television personality and more.
One of the most overrated greediest fools in the music industry. All she raps about is money and sex. She's not creative, she's not talented, all of her songs sound the same. Her voice is extremely bothersome and I'd rather throw up. - 0w0uwu
She SUCKS AND SAYS. THE N WORD TO MUCH
She doesn't write any of her songs, she sounds like cow giving birth to a monster truck every time she opens that ugly stripper/cheap hoe mouth and she tries to come for Nicki? No baby no. Stop, get some help, learn how to rap, learn how to parent and retire bitch.
She is a bitch
2 Comments
40
Ozzy Osbourne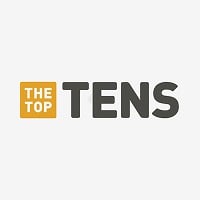 John Michael "Ozzy" Osbourne was born on December 3, 1948. He is also known as ''The Prince of Darkness''. Ozzy is an English singer, songwriter, and television personality. He rose to prominence in the early 1970s as the lead vocalist of the band Black Sabbath. Osbourne was fired from Black Sabbath ...read more.
Why is Ozzy Osbourne on this list? No one rockstar should be on this list.
The guy is a terrible singer. Please. But, I admit that he appeals to tone deaf individuals who have no concept of music.
Are you kidding me?
BOO! TAKE OZZY OFF THIS LIST HE'S amazing AT SINGIN! AND HE'S PART OF BLACK SABBATH! AKA PROBABLY THE GREATEST HEAVY METAL BAND OF ALL TIME! Anyone who is part of a band like Black Sabbath who played a Donald Trump style HUGE part in creating heavy metal aka the genre of music that this same website deemed greatest music genre ever doesn't deserve to be on here, it makes no since.
37 Comments
41
Flo Rida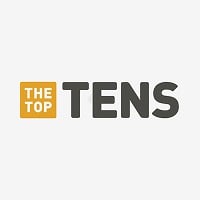 Tramar Lacel Dillard, better known by his stage name Flo Rida is an American rapper and pop music artist from Carol City, Florida. He is known for songs such as "Low", "Right Round", "Sugar", "Club Can't Handel Me", "Good Feeling", "Whistle", "Wild Ones", "My House" and "GDFR."
This site is dumb they think Nickelback is worse than a guy who made a song about BJS and it hit number 1 on Billboard and Kids were singing it - christangrant
Is he even still alive
Flo Rida sucks, he got a song about BJS to Number 1 and Kids sung it. This guy is repulsive. - DCfnaf
His voice is overautotuned and annoying - DaisyandRosalina
2 Comments
42
Andy Biersack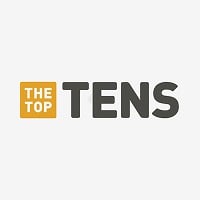 Andrew Dennis "Andy" Biersack, formerly known as Andy Six, is an American singer and pianist. He is the founder and lead vocalist for the American rock band Black Veil Brides, and is its only remaining original member.
He sounds like the emo version of the guy from Nickelback. - Solarian
Who the hell out Andy on here!?! He is quite talented and yes, has the voice of an angel and he's really handsome and inspiring.!
Chad Kroeger is better than Andy? The hell! Andy has the voice of a sexy angel.
Black Veil Brides? Nah, they're okay. - DCfnaf
5 Comments
43
Harry Styles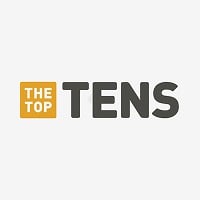 Harry Edward Styles is an English singer and song writer, known as a member of the boy band One Direction .
Harry styles reminds me of a retarded sheep I saw pissing in a farm. his voice reminds me of a goat screaming. good day
His solo career is a lot better than 1D's, like "Sign of the Times" was awesome. His solo tour was also awesome. Hope he gets another hit. - iloveit
Why is Eminem on this list? 1D sucks. I hate you Harry. I'm tired of falling asleep every time I listen to you.
You would think that Harry Styles is untalented because of the X Factor and because he's One Direction...but if you listen to "Sign of the Times" you'd learn that Harry is actually talented. - DCfnaf
70 Comments
44
Shawn Mendes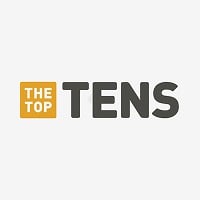 Shawn Peter Raul Mendes is a Canadian singer-songwriter and model. He attracted a following in 2013, when he began posting song covers on the popular video sharing application Vine.
Honey, honey, honey. Stick to modelling.

Also for his fans, let me reiterate, our hate for him isn't irrational. His technique needs serious help. He sings through his nose, and when he doesn't do that he screams.
What is he doing on the list. He doesn't use autotune and he can actually sing. - iloveit
100% crap. This kid makes Justin Bieber sound as good as John Lennon. Why do I think he's garbage, you ask? Well, his voice sounds like a cat got sucked up in a vacuum, he probably writes all his lyrics in a matter of four minutes, and every one of his songs, he regurgitates a repetitive chorus. 0/10, hands down. - braydonaweimer
TAKE him OFF THIS LIST, stop hating on Shawn guys. He's talented as hell. He writes good songs like Something Big and tries to inspire teens and prevent suicide. He's a GOOD singer with a sweet voice and nice emotion. And he's down to earth. Shawn, I'll forever be a part of the #MENDESARMY because you inspire teen boys like me. Just keep your healthy down to earth attitude and don't be like Bieber. love you Shawn. Haters need to go away
21 Comments
45
Nick Jonas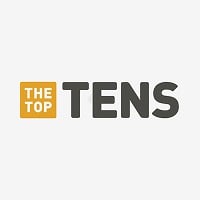 Nicholas Jerry "Nick" Jonas is an American singer, songwriter and actor, best known as one of the Jonas Brothers, a pop rock band he formed with his brothers Kevin and Joe.
The inferior member of the Jonas Brothers. Of course. - iloveit
Untalented Disney "artist" enough said.
How does going solo make him good? He's still the same singer, isn't he?
People are hating on Nick Jonas because he was a Disney star and in a boyband but what he's doing right now with his career is pretty awesome and his solo album is actually very good. I think he's on his way to become a good singer that came out of Disney like Demi.
14 Comments
46
Sophia Grace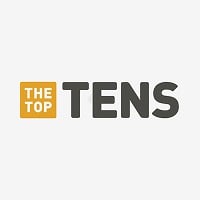 Sophia Grace Brownlee and her cousin Rosie McClelland, both from Essex, England, make up the duo Sophia Grace & Rosie.
Her rap song is not so good - Awesome12345
Who? - ReturnOfScorpio
Worst singer ever! Ugh! She sounds exactly like kidz bop. I hate her voice. She is getting to involved with singing and doesn't even care about her education. She thinks she can just show up at red carpets. I feel bad for rosie sophia gets all the attention. I hate you sophia grace. By the way I'm 12
Jesus, sorry Sophia, but you are seriously overrated. See kiddies, stay in school. And this is coming from a lazy ass 16 year old who doesn't even have her learner's permit.
12 Comments
47
Lil Meerkat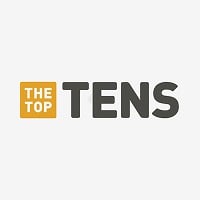 The only guy worse than this dude is submarine man. this guy sucks - ShrekTheGoat
I said fuchj this guyy! he stonky like poppoo
48
Lorde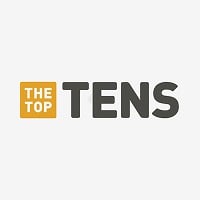 Ella Marija Lani Yelich-O'Connor, better known by her stage name Lorde, is a New Zealand singer-songwriter.
She's alright. - Misfire
I love her song team
Finally, my wish was granted!

She actually deserves to be on here for stealing a Tears For Fears song - Gehenna
WHAT IS UP WITH YOU HATERS. Both you and I know that she is in truth one of the only people whose songs have a good meaning.
26 Comments
49
Lene Nystrøm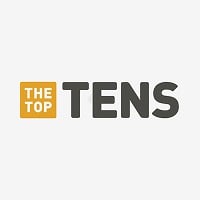 Lene Nystrøm Rasted, better known by her stage name Lene, is a Norwegian singer-songwriter who was the lead vocalist of the Danish-Norwegian dance-pop group Aqua.
50
Meghan Trainor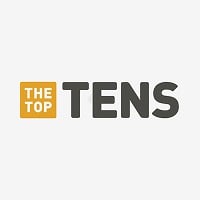 Meghan Elizabeth Trainor is an American singer and songwriter. Trainor's work has been recognized with several awards and nominations, including a Grammy Award, Music Business Association's Breakthrough Artist of the Year accolade and two Billboard Music Awards.
Meghan Trainor has produced some of the worst songs I have ever heard, she should at least be in the top 20. - aldwych94
I don't hate Meghan Trainor at all. In fact, I like her. Her voice can be pleasant if she's not breathing all of the time during live performances, drowning herself in autotune, and sounding cocky. Songs like "Close You Eyes" give us a pleasant vocal tone from Meghan. However, I'm not going to excuse her for her bad work just because I like her. "Dear Future Husband" is pretty annoying and anger-inducing, "Watch Me Do" is plain awful, and while "No" and "Me Too" are guilty pleasures, I still have issue with the execution of her messages. She is still overhated and she has a little bit of talent. - DCfnaf
Meghan Trainor is fat so she hates on skinny people to feel better about herself...
She is the worst at singing she is one of the best of worst there could be. She even goes higher than Justin Bieber he actually used to have good songs, although he sounds like a girl I still think Meghan Trainor should be higher than him.
32 Comments
PSearch List
Related Lists

Best Singers of All Time

Best Female Singers of All Time

Best Male Singers

Top Ten Best Male Rock Singers

Top 10 Best Metal Singers
List StatsUpdated 12 Nov 2019
10,000 votes
429 listings
8 years, 315 days old

Top Remixes (88)

1. Jacob Sartorius
2. Chris Brown
3. Charlie Puth

DaisyandRosalina

1. Dahvie Vanity
2. Glen Benton
3. Miley Cyrus

DarkBoi-X

1. Yolandi Visser
2. Kylie Minogue
3. Lene Nystrøm

NickelodeonYesAddminNo
View All 88
Posts
Ultron123
澳洲文凭购买|Canberra学位证书|+微diploma899/堪培拉大学毕业证成绩单/留信网认证一手资源
visitor
Error Reporting
See a factual error in these listings? Report it
here
.