Most Disappointing Video Games of All Time
dinosaur
The Contenders: Page 2XW
21
Star Fox Adventures
That's not how you spell Star Fox Command.
Just because the Star Fox 64 elitists hate it, doesn't mean you should listen to them.
V1 Comment
22
Lara Croft Tomb Raider: The Angel Of Darkness
Great game I love tomb raider
23
Super Mario Bros. 2
Hey why is this on the list just because it wasn't a true Mario game doesn't mean it was bad. - ZZDOORAL
The charm of this game is that it was different from the first one. The gameplay was really good and many enemies became regulars in future Mario games.
Just because It's Weird Doesn't Mean It's Bad - BeatlesFan1964
Cause it was a completely different game from the first. - htoutlaws2012
V6 Comments
24
Mario Party: Island Tour
Ugh I thought this game would be good. Isn't Mario Party games awesome well this game will change your mind. The games have poor gameplay and poor map designs. And it feels like the npcs have more of a chance of defeating you. - spodermanfan1000
Uggg one reason why Nintendo should buy hudsonsoft off konami, to make better Mario party games
25
Watch Dogs
I learned my lesson about pre ordering games after this crap. It's Grand Theft Auto without all the good things only the bad ones, and with a super gimmicky hacking mechanic.
26
Action 52
If you get this game and check all 52 games, all you'll be wishing for is your $200 back.
V2 Comments
27
Earthworm Jim 3D
28
Star Wars: Battlefront
The original games were so good, the second being my favourite Star Wars game (sorry KOTOR fans) but this game is an insult. No space battles, different troopers, or even a campaign or split screen multiplayer online. Even the multiplayer isn't that good. Only 3 heroes per side, Palpatine absolutely sucks and Luke vs Vader feels like banging 2 toys together. There is no flow and nothing from the prequels (some argue that's a good thing, but who doesn't want to play as Darth Maul? ) Overrall, this was wasted potential. A remaster of the first 2 games would've done the series more justice.
This game deserves a lot more. It needs more maps and game modes to begin with. Not through DLC! Thanks a lot EA for ruining this one.
50 dollor season pass like 10 maps no single player microtransactions and bland gameplay while everyone expected it to be epic - ikerevievs
V2 Comments
29
Assassin's Creed Unity
30
Superman 64
It's considered the worst game of all time.
This game wasn't a disappointment, it was just plain bad!
Anyone else thought a Superman game would be good and not a load of trash?
V2 Comments
31
Sonic Boom: Rise of Lyric
I was actually expecting this to be great but sega screawed us over and gave us a crappy game - ikerevievs
32
Back to the Future
Great movie, but horrible video game.
When you see LJN it's an obvious seeing of bad game written all over it. - htoutlaws2012
V2 Comments
33
Titanfall
Best FPS this gen. Destroyed Call of Duty and Halo completely. PS4 fans ruined it's reputation.
V3 Comments
34
WWE 2K15
35
Pokemon Go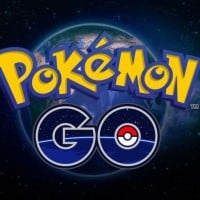 I personally find this a failure. A lot of die hard Pokemon fans now think all Pokemon have CP, and a lot of zoos, museums, and restaurants have people coming not for reptiles, fossils, or food, but for the app. My god...
This Garbage Is Brainwashing People And Its More Overrated Than Frozen To Be Honest
Congrats! You killed 0.01% of the population! - TheAwesomeBrosVotes
36
Paper Mario: Sticker Star
Ugh I was so hyped for this game. I played super paper Mario and I loved that game. I had such high hopes for this game but all my excitement fell down the drain. It had a weak story, confusing level design and there isn't an xp system, which makes battles pointless. Definitely a major disappointment.
V1 Comment
37
Minecraft
Minecraft fanboys are the worst. I know this will get like 3 downvotes because of them. They defend their game in the stupidest way, by saying "BUT ITS FUN EVERY GAME IS THERE". Get real. Pokemon isn't a bunch of blocks.
I always thought after you played mine craft a couple of times it became really boring. A lot of people will disagree but this is one of my least favorite game ever
TopTenJackson, this is not supposed to be a mortal kombat parody. The blocks are a characteristic and the game is supposed to be creative, not limited shooting and leveling up. Go back to your Call of Duty.
Game is great and you idiots this game has NO graphics and Really all you people like is nudity and gore
V17 Comments
38
Resident Evil 6
I used to be a huge fan of resident evil. But this one ruined the series for me - Jonerman
V1 Comment
39
Angry Birds
I hated it in its release but I think its awesome - jwaughtal
In my opinion this game is dumb some drunk guy come up with it
V3 Comments
40
Pokemon X
Least Pokemon introduced in the region, a disappointing Fire stage line and game mechanics like Exp Share and Mega Evolution makes this the easiest Pokemon game, I just didn't enjoy it as much as the other games.
Yea it was easy but it had a great story
V2 Comments
PSearch List
Recommended Lists
Related Lists
Most Disappointing Nintendo Video Games of All Time
Best Video Games of All Time
Most Addictive Video Games of All Time
Weirdest Video Games of All Time
Top 10 Video Games That People Have Waited an Extremely Long Time For
List StatsUpdated 8 Dec 2016
800 votes
333 listings
2 years, 337 days old

Top Remixes (10)
1. Duke Nukem Forever
2. Banjo-Kazooie: Nuts & Bolts
3. Resident Evil 5
ZZDOORAL
1. WWE 13
2. Animal Crossing: Amiibo Festival
3. Action 52
jdogjj
1. Aliens: Colonial Marines
2. Tony Hawk's Pro Skater 5
3. Mighty No. 9
ikerevievs
View All 10
Posts
Error Reporting
See a factual error in these listings? Report it
here
.