Most Underrated Nickelodeon Shows
The Top TenXW
1
Avatar: The Last Airbender
Avatar is one of the most beautifully animated, well-written, heart-melting cartoons of all time.
Come on it's the Avatar (The Original one not the movie) does it need anything else.
This show looks awesome, but it's kind of overrated. SpongeBob SquarePants is a comedy show, and Avatar is an action show.
No I think it is too overrated
V1 Comment
2
Victorious
Best Show on Nickelodeon, There is a list why this show is Amazing, It Funny epically Cat Valentine, It's Entertaining and They Never run out of Ideas. I Wish That Victorious Could Return and Make More New Episodes. - Dreamformusic
It's a Hannah Montana rip off, if you love this show, then you are anorexic & drunk, stop watching this dump.
To the person who said "It's a Hannah Montana rip off, if you love this show, then you are anorexic & drunk, stop watching this dump." Go get help for your obvious anger issues. Thanks!
Best show in Nickelodeon. It has a great ensemble that made it funny. I really love the whole cast especially jade and cat. I wish the show last longer.
It's The best show ever on Nick! When I knew it ended, I was about to rage until our house was on fire. - Fandom_Lover
V4 Comments
3
The Fairly OddParents
This shows should be higher ranked then SpongeBob because I think this show is too underrated I mean why do people prefer SpongeBob over fairly oddparents SpongeBob SquarePants deserves to be lower ranked I LOVE FOP!
4
Invader Zim
Are you kidding me? This is the most overrated show on Nickelodeon! Why did I post this? Now a whole bunch of Invader Zim fanboys will attack me! Remember, I'm only one person. Anyone who is going to respond to this and say that this is the most underrated show on Nickelodeon, just hit the dislike button. Anyways, I don't see what people see in this show. I don't know why people like it, I just don't understand..
Actually this is not underrated. It has a lot of really good reviews. And Yes I agree this show is awesome and should have never been canceled
This show has hooked me, but it's not underrated or overrated. It's highly praised.
Many people like dark stuff, and they like Death Note. That's why they love this.
V1 Comment
5
Back at the Barnyard
They say the movie is better than the show, and I totally disagree!
6
The Nanny
I thot it waz retarted I watched now I can't stop! my friend thot it waz retarted I showed it 2 him now we both love it!
The only reason people don't like it is because of Fran's weird voice.
7
Brainsurge
Me and my brother just LOVE brainsurge we haven't seen it in awhile but we loved all the zany things that happened on that gameshow. Plus it's still a better show then spongebob ever will be.
It was gross, think of all the brain gunk, very gross compared to the green slime, which is not that gross.
V1 Comment
8
Big Time Rush
This is very underrated its the best show on nickelodeon by far and the only other kids show that is better is Good Luck Charlie on Disney. Big time rush is funny, smart and the music is great. The acting is much better than a lot of the other shows like Icarly which is very overrated and is just people doing random things. The only problem with BTR is the sound-effects get annoying sometimes but besides that the shows is amazing and is number #1 on NICK!
Big time rush are real good singers, a real good inspiration, but most of all, real good friends. Kendall tends to freak, James loves himself, Carlos and his helmet lool, Logan and his brains. Gustavo and his shouting, good song writing and being MAJORLY UNattractive, Kelly, yawn this getting boring so... My point is, Btr should be the only show on nick, wait Nick should be called BTR. BTR ARE SO UNDERRATED!
Come on dudes, love BTR
it's an awesome show for kids, teens and all adults. and come on. "it's had the most watched premiere in nick history and also is the second place king when it comes to viewership. the first being icarly of course. but deafitnitly.
I love this show it's way better than Sweet life of Zack and Cody and that kind of junk. Come on people start liking this show!
V3 Comments
9
Fanboy & Chum Chum
Whoever likes this show has no taste in real cartoons and should go to a mental hospital! Nobody wants to watch the stupidest show on Earth! I'd rather die than like this show! Same with everybody else! The characters are all idiots! The plot is boring! There's too much farting, vomiting, pooping, burping, all gross out humor! Its animation is the main problem! Its not funny either! I hate these idiotic children with a passion! It should be canceled! Not sorry fans! Do not watch this show EVER! Avoid all it costs please! Its as bad as everybody says it is!
Okay, I get you hate this show. I don't care for it myself, but lets respect opinions. - Murvine_Taylor
No, the rating seems right. In fact, I think this show is quite OVERrated!
They have no respect for a kids show that doesn't even look that bad.
The characters just scream and do dumb things like act drunk, it's a bad show. - nelsonerica
Who put this on here?
V3 Comments
10
Full House
I love this show it's way better than iCarly and Vicorious and that jumk that is npon Nickelodeon.
V2 Comments
The Contenders
11
Danny Phantom
Make new episodes!
12
All Grown Up!
Why is this underrated it is overrated. It's over and not underrated because it was popular for being bad in 2003 when it came out and nobody except for me cared when it got cancelled. If you looked at the top10 worst Nickelodeon shows look at the longest comment for all grown up. I made that comment to say why all grown up should be one of the worst Nickelodeon shows.
This show is not underrated it is overrated. It lasted 5 whole seasons! Thank god this show got cancelled in 2008.
13
Rocko's Modern Life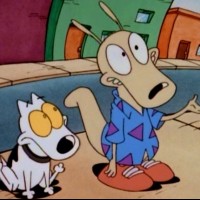 This show is clever, hilarious, awesome, and inspiring. Thank God that Nickelodeon and the infamously copyright-heavy Viacom have finally allowed the Complete Series DVD set with all 4 seasons and all 52 episodes to be released on Amazon.
YES! This show is great! I was not even born in the 90's and I still watch it on the internet good job!
V1 Comment
16
SpongeBob SquarePants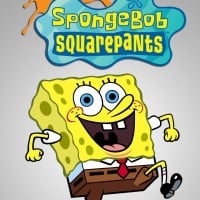 Well, I can only qualify SpongeBob on this list when it has to do with the newer episodes. Seriously, the newer episodes are so underrated. They need more appreciation. - truespongebobfan
I don't like the people who say their fans of the first three seasons of SpongeBob. that's not a real SpongeBob fan
Yes I know it's the highest rated Nick show of all time, but not high enough!
LOL! This is the MOST OVERRATED Nickelodeon show. Get this off this list!
V1 Comment
17
The Backyardigans
This is one of the best animated shows of all time, yet it is greatly ignored....they even stopped showing it on Nick Jr...... - Celestius
It would be a lot more known if they re-created it as a show that's for kids who are to old for Nick Jr. and to young for TeenNick.
They should seriously replace dora the explorer with the backyarddigans I mean I use to love this show
18
T.U.F.F. Puppy
It doesn't get too much love, sure Dudley's annoying (I'm a dog hater) and so does the humor, but it's one of the better modern Nick cartoons. - truespongebobfan
Yes this is in my top three best Nickelodeon shows from the past 5 years!
Note on last one:oops...I Accidentally Used The FLAWS Instead Of The Good Things So Here You Go!
1.Is ACTUALLY FUNNY...Like Most Underrated Nicktoons Like Robot And Monster
2.The Voice Acters And Actresses Did An AMAZING Job
3.Art Styles Are AMAZING!
4(FINAL):IT'S GET SMART...WITH A DOG!
V1 Comment
20
Catscratch
This show needs to be #1 or higher on this list.
V1 Comment
PSearch List
Related Lists

Best Nickelodeon Shows of All Time
Top 10 Most Underrated Television Shows
Nickelodeon Shows You Most Want to Return In 2015

Best Nickelodeon Shows of 2013
List StatsUpdated 12 Feb 2016
200 votes
52 listings
5 years, 231 days old

Top Remixes
1. Danny Phantom
2. The Angry Beavers
3. All Grown Up!
htoutlaws2012
1. Avatar: The Last Airbender
2. The Fairly OddParents
3. Invader Zim
rockrockmountain
Posts
Error Reporting
See a factual error in these listings? Report it
here
.