Top Ten Strongest Non Legendary Pokemon
cedar99
The Contenders: Page 15
281
Metapod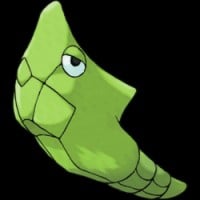 This thing is even more humiliating than tepig or majikarp.nothing except harden or tackle
V 1 Comment
282 Kakuna
283
Bidoof
Bidoof is one of the best pokemon I have.. Of course second to magikarp, but bidoof is so strong it can kill the elite 4 with his mighty powers bidoof is the god of all pokemons best pokemon ever.. BIDOOF for the win!
ITS BADASS MOVES THAT DO BARELY ANY DAMAGE NO HMs AND BEST OF ALL IT DERPS AROUND ALL DAY
IN X AND Y IN THE UNKNOWN TRADE BIDOOFS WILL BE SENT WORLDWIDE IT WILL BE A BIDOOF TRADING CENTER
Why not have a bidoof this is a killing machine it is almost always my second Pokemon in the game.
Bidoof is so overhated :( He may suck at first glance but if you use him right he can be a boss. I dunno about his evolution, Bibarel, but I bet it's outstanding in battle
V 8 Comments
284
Psyduck
Actually, Psyduck can be a pretty decent Pokemon. Give it Dig to take on Electric types, and Ice Beam to counter Grass, Water Pulse for a STAB, and Psychic to make up for its Special Atk. Slap on an Eviolite, and you're done! Misty never really realized just how AWESOME Psyduck can be!
First Psyduck is a stupid duck which is trapped in a serious headache but when it evolves it becomes a strong psybeast known as Golduck.
V 1 Comment
285
Missingno
Missingno is very cool, but I don't really think it would be considered an actual Pokemon.
Put rare candy's in the 6th spot in your bag and you get like unlimited rare candy's!
Missingno isn't a pokemon meaning it shouldn't be on this list
I'd consider this Legendary, personally.
V 5 Comments
286
Unown
This one is just... NO JUST NO! It can only learn Hidden Power and Psychic. NOPE JUST KIDDING! Only Hidden Power. The move that EVERY SINGLE Pokemon ( Almost ) CAN USE :/
Unown is not very good at battling, but it has more forms then any other Pokémon not counting in shines. They are fun to collect and in my opinion they are great Pokemon.
V 3 Comments
288
Jigglypuff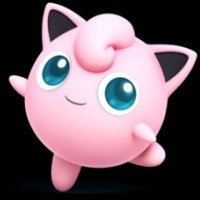 Jigglypuff, known in Japan as Purin, is a Pokémon species in Nintendo and Game Freak's Pokémon franchise.
It's kinda strong but it's cuteness totally makes up for it! I always use it when I'm playing through a Kanto-based game!
It has sing! I remember trying to find it just cause it has that move.
V 2 Comments
289
Raichu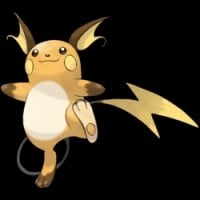 Raichu is the worst and it lost to ash's pikachu at least two times
All you need is a choice scarf (1.5xspeed) and electro ball (depends how much faster you are than the opponent
V 1 Comment
290
Sableye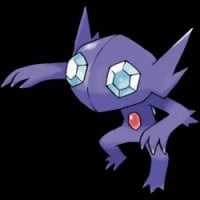 It does have a weakness fairy type which is 4x effective against it.
Power full if doesn't belive play Pokemon simulator
No weakness? Only 2 Pokemon alive have no weakness and the other is a creepy portal. Easily takes down any opponet
V 2 Comments
291
Magikarp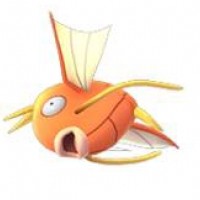 People laugh at my Magikarp...
My Magikarp laughs at their funerals
I had a lv100 shiny event-only Magikarp with dragon pulse, splash, surf, and tackle. Took out the whole elite four on my first try. I transferred it to pokemon white and beat the elite four there too
Magikarp can jump over mountains using splash! How many of you Pokemon are able to JUMP, NOT FLY higher higher than that. I'd say making it that high without legs or wings required amazingly strong muscules in the abdomen to conquer. And all of this takes place in the move splash, the move that we THOUGHT was useless.
Magikarp crushes you like a puny bug.
V 66 Comments
PSearch List
Recommended Lists
Related Lists

Strongest Legendary Pokemon

Strongest Non-Legendary Unova Pokemon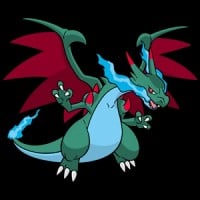 Top Ten Strongest Dragon Type Pokemon (Non Legendary)

Top 10 Strongest Pokemon

Top Ten Legendary Pokemon
List StatsUpdated 21 Jan 2017
16,000 votes
293 listings
7 years, 191 days old

Top Remixes (140)

1. Blaziken
2. Sceptile
3. Charizard
Brandon825

1. Salamence
2. Haxorus
3. Alakazam
Azz0020

1. Dragonite
2. Hydreigon
3. Haxorus
mophead
View All 140
Posts
Error Reporting
See a factual error in these listings? Report it
here
.