Best African Rappers
cleff
The Top Ten
1
Sarkodie
Sark is the greatest African rapper
He raps diss, love, politics, moral, education, humanity, fun, and anything else
He is the GOAT in African rap...
The King of Rap in Africa! Africa's all time best rapper
He's seen it all. Sarkodie is simply the greatest. No disrespect to the rest though. But Sark is a god in the rap game.
174 Comments
2
M.I
He is a leader in the world of Rap. He showed the way and others followed. He's the forerunner of true hip-hop in Africa
He has every quality of a rapper
If you look down the years, for all the songs he's released and the way he delivers. You'll believe that he's the KING, way above the rest. No one beats him. Listen to MI2 The Movie and Illegal Music II, then you will believe me.
Mi is the best, all all Africa rappers need to lowdown before before him because he is the best, good punch line and nice voice, from Israel
34 Comments
3
AKA
Proved himself what more can Iadd that's not there already
Super mega, this is a versatile artist
AKA is the best he proves this by the success of his song and his consistency
Best African rapper I've ever seen...he's taken the game on another level
30 Comments
4
HHP
R.I.P King Jabba. Gone too soon
HHP - "See", "Mpitse" & "Thank You Note" made me call him Africa's G.O.A.T

RIP King
He may not be the best lyricist but In this whole list he's the biggest "musical genius".
All hail to the King of Africa's vernecular hip hop. This dude's style is not a copy of the western hip hop, he keeps it local with a fresh delivery and great charisma - cleff
7 Comments
5
Naeto C
Nasty has been an amazing artist for the year he deserves your vote
My best rapper in Africa
Best rapper
He is the best in africa
3 Comments
6
Modenine
It's obvious rap is something we don't hold with substance here in Africa but if only one can be ranked to rub shoulder with the best lyricist such as Eric sermon, talib kwali, Nas then it should be mode9. He is by far the best in Africa
Modenine is genuine rap
The best of the best
Ridiculous how out gunned other rappers are in front of this man. 7 times The Headies Lyricist on the Roll winner. Easily the best.
1 Comment
7
Ice Prince
Ice prince I hope he is the best rap in Africa in fit in the all world
Ice prince is he make hit
He is the best rapper
Best of the best
4 Comments
8
Khuli Chana
Ya'll can't seriously put Ice Prince over this dude. He's got a better taste in musicality, better charisma and he's been is more consistent. Give the legend the spot which he deserves
You a good rapper
The MotswakOriginator lost in time recently released one of the best rap album in RSA, "Lost in Time" or should I dare to say this decade's best rap release in Africa (so far). This dude has got the best charisma in the African rap game - cleff
2 out of 2 classic albums "MotswakOriginator" & "Lost In Time"
4 Comments
9
Cassper Nyovest
'Drops Hit after Hit, The only african hip hop artist to have 3 platinum albums'
Just Dope #Mufasa
I think casdper shares life in motion as motive.
Filled up the dome (20 000 capacity) and Orlando stadium (40 000), something I doubt any other person on this list can do
18 Comments
10
Lil Wine
Lil Wine Africa is currently the game maintainer
Lil Wine Africa is the best I don't know why is not number 1
I love lil wine Africa he is true big hip hop artist
Lil Wine Africa is a parasite he grow along others
13 Comments
The Contenders
11
Proverb
This guy was the first rapper the continent which I saw as a great inspiration. He's not only a great rapper but he's also got a great personality. Let me take it back to '05 when he dropped his first and best classic album (of three classic albums) Book of ProVerb. Tracks such as "Microphone Sweet Home", "Marry Me", "Women" & "Heartbeat" stole my heart and I never stopped listening to him ever since. Lyrical technicality takes a dump on any rapper or name you'd find on this list or another - Aliwal
Lyrically, no one can touch this man! - Nervflo
Most technical lyricist in Africa
This Is Why I Respect this Man
4 Comments
12
Scientific
He is the best rapper I have ever heard
Scientific is Africa all time best. Scientific always talk reality
I think scientific need to be the first on the list because he rap reality and his rap is standard.
He the best Because rapper are have ever see who rap is reality
34 Comments
13
Olamide
Olammide baddo lot of respect he is so good, he raps with grate punch lines rymes, he suppose be in number 4
For he is the best and nasty c to must be placed here
Baddo is the best no argument
Olamide is the best
6 Comments
14
Tumi
Voted South Africa's Best Rapper Of All Time by two hip hop magazines. This guy is the best lyricist in the continent. He's like the African Dream version of Nas - Aliwal
The most consistent rapper in the continent being placed @ number 12. Hell naw! The poet MC deserves better. This guy has shut down shows where he performed alongside The Clipse & The Roots. He's killing it in the rap battle scene (scramble for money) and also killing this new wave ("Bump The Cheese Up" & "Visa")
The best lyricist in Africa, every album or mixtape that this dude has ever released has been rated as a classic - cleff
15
Khaligraph Jones
He is at the top 3 rappers. Dude has mad skills an spits fire!
Our number one priority
Khaligraph should be at the top
Best rapper. Can rap very fast in four languages. So far the fastest rapper.
30 Comments
16
D Black
He's good, the p diddy of Ghana.
D black is good in rap, how he arrange and the story line
D-Black is cool but he shouldn't be on this list...Hey,we are talking about best rappers in Africa.
He is one of the best rappers of our time. A Ghanaian by birth.
1 Comment
17
Phyno
Master of rhymes
Best of all tym
nice
Phyno's faster,he's sweeter,better...man,he's the god of rap.Check "alobam","financial woman","ghost mode","N.W.A (ft Wale),e.t.c
1 Comment
18
K'naan
One of the best rappers in Africa, ya'll ever heard him freestyle. Stop sleeping on him. Somalia (is he from Somalia) has blessed us. Love him, love his music and I love his energy
Only rapper in Africa besides HHP to have worked with Nas - Aliwal
19
K.O
Best rapper in his crew, Teargas. They won the best rap album award in South Africa, 2 years in a row. He broke out and created the new trend that's ruling over Africa known as Skanda hip hop. Last year (2015) he was voted the 2nd best rapper in Africa (which led to a lot of criticism). He outshine your favourite rapper (AKA) on every track they've ever been on, and his best hit song has got more views (Youtube) than any song released by AKA. He changed the way kids in South Africa wore, (last year). Enough said. Father of Skanda
All Time High
Best in Africa never seen a rapper like him before
He is a skhanda king best swag
4 Comments
20
Hymphatic Thabs
How a rapper from Lesotho became the god mc in South Africa may sound amazing but it's not. If you'd listen to his lyrics you might see that he's been Africa's most hidden treasure. Listen to "Tell The Youth" from his classic album Age of Horus (2006). Even the album itself was one of the best I've heard. Go and listen to it. It's so ahead of it's time, and album message is still relevent to this day. - Aliwal
Southern Africa's rap god. I'm don't easily throw the word classic around but Age Of Horus (2006) was a classic album ahead of it's time. Best rapper to ever come outta Lesotho along with Konfab
21
heavychollo
Heavychollo beat those wacks above hands down...best of all time
What is heavychollo doing on this spot...he should be om top 2
If am been asked to share my opinion here I think this guy merit the top spot.
My opinion still remains that heavychollo still remain the best
44 Comments
22
Manifest
He is simply the best after sarkodie is no more
Yh m. dot is the best
I think manifest should follow Africa best rapper sarkodie
Only two rappers in Africa. M.anifest and no one in particular
6 Comments
23
Kwesta
One of the most blessed artist
He's so blessed he should probly feature jesus on a track
24
Jovi
He's a god when it comes to bars, feel it.
Who put him at this level. He deserves to be way up. Amongst the fes ten rappers
To me jovi is suppose to be among the 1st 5 because of this creativity and has his own brand
Jovi has his unique rap music called mboko rap. He raps real life in Cameroon, peace and the life of the underprivileged. He is the king of rap in Cameroon
15 Comments
25
Chef 187
The best in Zambia
The best in Zambia
He has to be amongst the top ten in Africa
He's just so super creative the word play, metaphors no one compares. The guy is smart
4 Comments
26
Nasty C
He got the best wordplay in Africa
The best of the best
My big boss, my name na Kenny alexs
The best rapper in Africa
6 Comments
27
Okmalumkoolkat
Good flow good rhymes and a great sense of humor
He is the worst rapper I have ever heard I don't know why he is in the list
"It's the Zulu Michael Jackson". "Smart Mampara" - Aliwal
Smart Mampara! International Pantsula... The best ever...
28
Khaligraph
Number 1 definitely
The best in Africa the best in the world
This rapper is greatest here!
The best rapper alive
2 Comments
29
Fid Q
One of the best on the planet
The best rapper, especially on rylics n flow
The guy is a hiphop genius, compared to nyovest or maybe better - Ghostbale
30
Yaa Pono
He be my big bro he get skills
Lyrical beast
32
Octopizzo
Best rapper in Kenya
He is simply the best - nokay
33
Akon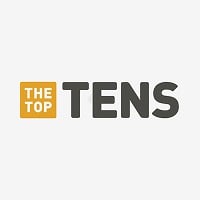 Aliaume Damala Badara Akon Thiam, better known as Akon, is an American-Senegalese singer, rapper, songwriter, businessman, record producer and actor.
34
A-Reece
Man am candydollar and I tink areece shld be placed among the first ten
35
Rhoadust
This guy is the greatest underground rapper.. better than everyone else on this list
Who is the rhoadust? Haven't heard of him
Great sense of humor
36
Burna Boy
Reminds me of Flo Rida - DontMessWithDaddylonglegs
37
Riky Rick
Kip on bringin great music
38
iFani
Craziest dopest rapper in Africa
Kinda reminded me of Jabba, JR & Pitch Black Afro back in the days. Highest selling rapper in EC. New King of E.C. - Aliwal
39
Reason
All no sleep or bump the cheese up
41
Kid X
Great flows you can ever imagine
42
Bobby East
An African rapper with out standing word play
43
Stanley Enow
A hard core rapper, Cameroon's own rap beast good in flow I think he is de best in Africa
Incompetent rapper he can't compare with Jovi
Stanley snow is the best
He awasy talk how yo work infact he encourage youth very were
1 Comment
44
Nash Emcee
Greatest - Ghostbale
45
Falz
The best
Falz is one of the best African rapper, he is the best African rapper, there is no doubt Falz is the best of the best
Best
46 Davido
47
Rabbit
He's lyrics are on his DNA
This rapper is really cool - nokay
King Kaka the Kenyan rap King
48 Zuluboy
49
Tay Grin
Probably the best artist
50 Pyone
PSearch List
Related Lists

Best African American Rappers

Top 10 African Animals

Top 10 Most Interesting Sub-Saharan African Countries

Best African Soccer Players
List Stats
2,000 votes
51 listings
5 years, 320 days old

Top Remixes (7)
1. AKA
2. Sarkodie
3. HHP
brizzy
1. Scientific
2. M.I
3. Sarkodie
TaylorMelly
1. AKA
2. Ice Prince
3. Naeto C
lking
View All 7
Error Reporting
See a factual error in these listings? Report it
here
.