Top Ten Best Amusement Parks
The Top Ten
1
Cedar Point
Steel vengeance is inexplicably awesome
The Maverick, enough said - AliciaMae
Why isn't Disney World #1?
best park
V 5 Comments
2
Six Flags Great Adventure
El Toro is pretty epic.
Great
What are the Six Flags anyway?
YES
V 1 Comment
3
Kings Island
I like Kings Island 1 - funnyuser
Kings iland because it has a cool name
4
Six Flags Magic Mountain
My only problem with this place is the location. It's kinda in the middle of no where. But other than that, it's lineup is significantly better than Cedar Point's
Magic Mountain's better than Cedar Point. After Millennium Force, Maverick & Top Thrill Dragster, their lineup's just OK. Raptor's pretty good, Magnum & Rougarou are a bit rough, but they're still pretty good. Valravn & Wicked Twister are alright, but then everything else isn't too good. Gatekeeper's forceless as crap. Magic Mountain's lineup is significantly better. Twisted Colossus is better than all of Cedar Point's best 3, Tatsu is America's best flying coaster, X2 is the CRAZIEST COASTER EVER! It's so awesome. Full Throttle is pretty awesome, even though the drop isn't great. Goliath has such high
G-Forces & gets a bit crazy sometimes. Superman is almost better than Top Thrill Dragster(yeah, I said it) just give it a lapbar & it's ahead. Scream has amazing inversions & is so fun to ride! Riddler's Revenge is the world's best stand-up, and Apocalypse is kinda cool, too. Yes, it's my home park, but I still like it more than Cedar Point
Open your eyes people. If you take time to compare this with sfgad, sfmm is clearly the better park. Every B&M here that sfgad has the same model of is better. Tatsu>superman, riddlers revenge>green lantern, sfmm batman the ride>sfgad batman the ride, nitro has too much rattle and barely any airtime, scream and bizzaro are both great but it could go either way. And sfmm has twisted colossus and X2 for crying out loud! Sure sfgad has my #1 and as well as a lot of people's #1 woodie, but sfmm has a better lineup, is prettier, and doesn't only have 1 fantastic coaster.
5
Hersheypark
Hersheypark is amazing! The mascots are cute, the rides are fun, AND THEY SELL LOTS OF YUMMY CHOCOLATE! At least Hershey's chocolate doesn't make me thirsty afterwards unlike Cadbury's chocolate. TAKE THAT SNOBS!
Snobs? Sorry Yank but did you know Amusement parks didn't even start in America the first one came from Denmark in 1583.
Cadbury Land will always be better. American chocolate is like when Johnny Depp played Willie Wonker
Hershey park is amazing
V 3 Comments
6
Six Flags New England
Awesome park lots of coasters ride bizzrio 2nd best roller coaster in the world
7
Canada's Wonderland
Yukon Stryker. Enough said
This park is awesome! At my old school, you could see leviathan!
Leviathan, behemoth, vortex, flight deck, mighty canadian minebuster, Dragon fyre, time warp, Backlot stunt coaster, Thunder run,wild beast,the bat and more truly the best amusment park and the best in canada
8
Holiday World
Best wooden coaster ever and best value ever, plus the new insane thunderbird! Love this park! - u_maddox_bro
9
Lake Compunce
My local and I love it I live only about 25 minutes from it
So underrated - garlicboy
BOULDER DASH RULES BEST WOODIE IN THE U.S. TWO YEARS IN A ROW AND RECIVED GOLDEN TIKET COUNTLESS TIMES AND IT'S REALLY CHEAP TO GET IN AWESOME PARK TWO THUMBS UP
10
Disneyland
I want to go here badly - trains45
This place is the best place ever. My favorite ride is Tower of Terror. This place should be number 1. It is so Awesome. I am sad when I leave Disneyland.
This park is boring. Too many baby rides and not enough thrill rides and coasters.
Why the heck isn't this number one? - JandS3000
V 3 Comments
The Contenders
11 Waldameer Park
12 Europa-Park
13
Linnanmäki
This might not be the most beautiful amusement park in the world but it has a lot of attractions, a good park as a nordic one
What why is this so high?
Boring park dull looking rides
Worst amusement Park in the world
V 4 Comments
14
Dolly Wood
I love Dolly Wood. Friendly workers and fun rides. My sister has been on Mystery mine there when she was barely tall enough. That drop ride you pull yourself up with a rope is fun.
I love how it's shaded, they give out free water when it's hot, and the people are nice. Not as many rides as other amusement parks, but it seems nice and laid back and just classic.
15 Busch Gardens Williamsburg
16
Alton Towers UK
BEST THEME PARK EVER! - vvmax
Guys I one went there and did go on each single roller coaster and in my opinion smiler and oblivion are the best roller coasters on earth
17 Kings Dominion
18
Lagoon
Big Lagoon in Farmington, Utah? Nice. Sure glad this made this list. Dracula's Castle is the best ride on Earth. Should be #1!
Lagoon is so much fun like
19
Islands of Adventure
Why the heck isn't this on here yet? It has great themeing, rides, it includes well known coasters such as Dragon Challenge (Dueling Dragons) and Incredible Hulk. Great water rides, great food, (especially at Three Broomsticks), it has a great atmosphere, it is is simply the best.
I love this movie place!
20
Tivoli Gardens
Should be higher
I love this place
Best park ever
Yes
21
Six Flags Great America
This park is awesome! Best park in Illinois! They have over like 15 different rollercoasters like Raging Bull. Well, why do people only care about the Disney Parks? Are they too scared for big rollercoasters or something? Plus, Six Flags is getting the Maxx Force next year and it's going to be awesome! It could be the best rollercoaster in all of the United States!
22
Carowinds
Best place in the carolinas
23
Sesame Place
So is every Gulliver's theme parks. Gulliver's Kingdom, Gulliver's World, Gulliver's Land.
Kingdom is for kids aged 3-13, World is for kids aged 2-13, Land is for kids aged 2-13.
This park is for little kids!
24
Seaworld Orlando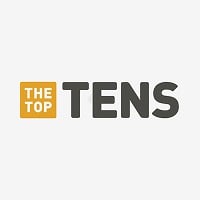 Voted for this to trigger everyone at PETA. - InfinateSuperstorm
Voted for this just to anger the vegans.
This place sucks! Though the rides are fun but some of their animals are healthy but they don't release them back in to the ocean. It's sad
Oh look! A PETA supporter! I didn't even know anyone supported that trash organization. - InfinateSuperstorm
25 Six Flags Over Texas
26
Knott's Berry Farm
"It's like Disneyland"

No it has more thrill rides.
It's like Disneyland
27
Six Flags Fiesta Texas
Great park, staff is very friendly and plenty of rides… they could expand the watermark more though
28
Silver Dollar City
Silver Dollar City is so much fun! Time Traveler is the BEST!
29
Santa Cruz Beach Boardwalk
WHY IS THIS SO LOW?
30
Schlitterbahn
Tons of amazing watersides
31 La Ronde
32
Lego Land
Lego Land Billund Denmark opened 1968
Lego Land Windsor Berkshire United Kingdom opened 1996
London
Should be up at 1
33 Seabreeze Amusement Park
34
Dorney Park
Why is this so low?
35 Busch Gardens Tampa
36
Walt Disney World
Alright! Who put this here?! Walt Disney World focuses more on princesses and characters than thrills.
Even the biggest roller coasters out there are nothing compared to those at Busch Gardens or Six Flags parks.
If you want thrills, Universal and Busch Gardens are better, and Six Flags parks are especially the best.! - madox
Not even gonna mention Cedar Point when talking about thrill parks?

Also, a lot of people like Walt Disney World, so that's why it's on here. - InfinateSuperstorm
37
Casino Pier and Breakwater Beach Water Park
Very clean pier with great rides and a huge arcade/restaurant!
38
Valleyfair
Why is this on the list twice?
39 Knoebels (Elysburg PA)
40
Kennywood
Patatoe patch fries for the win
41 Universal Studios Singapore
42
Holiday World & Splashin Safari
This is my family's FAVORITE park because:
Free Parking
Free unlimited Soft Drinks
Two Parks for the Price of One Low Price
Family owned and operated
FOUR AWESOME ROLLER COASTERS
The Two Longest Water Coasters in THE WORLD!
43
Michigan's Adventure
They have awesome rides along with an equally awesome water park!
44 Busch Gardens
45 Disney MGM studios
46 Six Flags Over Georgia
47 Kentucky Kingdom
48
Epcot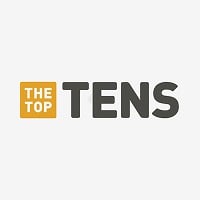 49 Walt Disney World Resort
50
Six Flags America
This place is great. Fun rides. Hella fights. Nice thugs.
PSearch List
Related Lists
Top Ten Ways to Get Kicked Out of an Amusement Park
Top 10 Cedar Fair Amusement Parks

Song Titles that Should Be an Amusement Park Attraction
Top 10 Best Amusement Parks In California
List Stats
200 votes
51 listings
5 years, 131 days old

Top Remixes
1. Cedar Point
2. Six Flags Magic Mountain
3. Hersheypark
Culpzach
1. Cedar Point
2. Kings Island
3. Holiday World
Ajkloth
Error Reporting
See a factual error in these listings? Report it
here
.