Top 10 Best Disney World Rides
The Top Ten
1
Expedition Everest: Legend of the Forbidden Mountain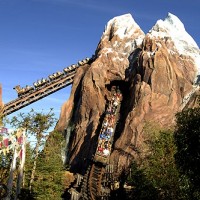 The best rides at Disney are those that the whole families can enjoy, as that is what Disney is for, Walt Disney envisioned Disney property to be a family place, and while this ride has excellent theming and thrills, it's at the very upper limit of it, therefore the "family" aspect of the ride might be missing.
In fact, it might not even be a family ride at all (we know Rock N' Roller Coaster, Tower of Terror, Mission SPACE Orange and Summit Plummet aren't), though I heard it's still a good one, it's known to have excellent theming.
Don't let the 44" minimum height requirement fool you, and I'm not a major sissy, as I've ridden Space Mountain, which I read is more than half as intense as this and twice as intense as Big Thunder Mountain Railroad, which I rode later, yet Space Mountain is more family oriented and also has a 44" height requirement.
I like this ride no I more than like it I love this ride very much you are in and out of a big fake mount everest. I love the backwards part like your going down a tunnel of a mine very fast. It's fun, scary, exiting, fast, height closed in, and it's a nice long high speed ride. No one has to agree its okay but this is my strong opinion.
This definitely deserves the top spot for Disney World rides! In terms of my favorite rides of all time, it is #2 behind the Disneyland version of Space Mountain. In terms of just Disney World, this is my absolute favorite! If you don't like this ride, something is wrong.
I like this ride it's way more than awe some I like when we go in mount Everest and we go backwards fast. If you go to to animal kingdom, do this ride first. No one who likes it doesn't know what they are missing out on!
2
Splash Mountain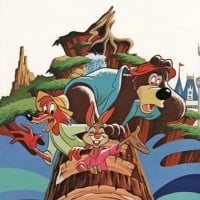 Splash Mountain is a log flume at Disneyland, Tokyo Disneyland, and formerly the Magic Kingdom at the Walt Disney World Resort, based on the characters, stories, and songs originally from the 1946 Disney film Song of the South until controversy & petitions regarding racial history since the George Floyd protests led to a retheming on the U.S. versions based on the 2009 film The Princess and the Frog.
Splash Mountain is a great and fun ride, and it's cute in some ways, but the list is messed up.

Here are the Disney attractions/rides in top order from best to worst, 1 being best & last place being least:

1. Avatar Flight of Passage

2. Mission: SPACE

3. Rock N' Roller Coaster Starring Aerosmith

4. Tower of Terror

5. Expedition Everest

6. Space Mountain

7. Soarin'

8. Na'vi River Journey

9. Star Tours: The Adventures Continue

10. Dinosaur

11. Spaceship Earth

12. Haunted Mansion

13. Splash Mountain

14. Big Thunder Mountain Railroad

15. Primeval Whirl

16. 7 Dwarfs Mine Train

17. Pirates of the Caribbean

18. It's Tough to Be a Bug

19. Test Track

20. Mickey's PhilharMagic

21. Kali River Rapids

22. Buzz Lightyear Space Ranger Spin

23. The Barnstormer

24. The Many Adventures of Winnie the Pooh

25. Tomorrowland ...more
Way better than the one at Anaheim Disneyland. There are way more colors, animatronics and it is easy to understand what the story is while at Disneyland it is harder to tell what the story is.
This is a great ride, but Why is it number 2?
It's a fun ride, and the setup is cute and what's neat is how many times you are tricked into believing you're going down the big drop, and the ending is sure to give you a surprise.
There are better rides out there, but that doesn't stop this one from being a classic.
The first time I was going to ride it, my parents thought it was going to be a short up than down ride from what we saw. We were very wrong, and happy we were. We found to our surprise that it was a ten minute dark ride, plus the amazing drop. Nothing beats this!
3
Rockin Roller Coaster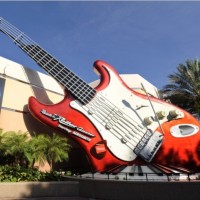 I love this ride. This is the 2nd best themed roller coaster I've ever been on (yes, I prefer expedition Everest's theming) but the ride itself is amazing! Just the theming and the launch by themselves could still make the #1 ride at Disney. All the Aerosmith music playing and seeing all the records on the wall sends you such a cool vibe. The 2nd half of the ride could be called sluggish in a sense, but it's still fun. I also love the theming on the ride. It's not just the queue, but it's on the actual ride as well. Overall, I would give this attraction a 15/10 if I could
I've learned that the best rides are those that are for everybody of all ages in all conditions.

While this ride is known to be great and fun, it doesn't explain the fact.
First off, it requires being 48" tall, so no kids will ride this, and it's a roller coaster with a fast launch at the beginning, and the only one at Disney World to include inversions(which not everybody's up for).
It requires following the heath and height requirement, and plus, the seating won't accommodate everybody due to some people's shapes or sizes.
Plus, it's in the dark, and some people, especially kids, are afraid of the dark, and darkness even means not seeing where you're going(same with Space Mountain).
Yet there's loud music, which can cause hearing loss, and there's head banging due to the roughness on the back row with the otsr's(over the shoulder restraints).

The best rides at Disney are those that all dads, moms, brothers and sisters can enjoy all together, as that is what ...more
Finally, Disney finally made a real roller coaster. This ride is so much fun. Instead of wasting time climbing a hill, You launch approximently 70 mph in just 2.8 seconds! You go upside down 3 times and at the beginning, you do half a loop then get back in position then you drop. I have been on more thrilling rides but boy this is a thrilling wild attraction. This is a must ride attraction and whenever I go to Hollywood studios, I always remind myself "I can not miss rock n roller coaster. I must not miss this attraction." My favorite ride at Disnet world and I give this ride a 5/5.
This is an epic BLAST at Disney World, and no wonder it's one of the best rides, you are BLOWN into the darkness and listen to your favorite songs from Aerosmith.
Make sure you're healthy and keep your head back, we don't want bangin.
4
The Twilight Zone Tower of Terror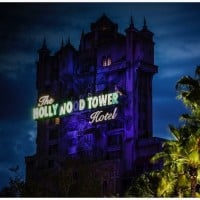 The Twilight Zone Tower of Terror, also known as Tower of Terror, is an accelerated drop tower dark ride located at Disney's Hollywood Studios, Tokyo DisneySea, Walt Disney Studios Park, and formerly located at Disney California Adventure Park. Except for the Tokyo DisneySea version, the attractions are inspired by Rod Serling's anthology television series, The Twilight Zone, and take place in the fictional Hollywood Tower Hotel in Hollywood, California.
You think Disney is just for little kids? I guarantee you'll never think the same way until you've experienced the Tower of Terror. The atmosphere in the waiting line really increases anxiety before you go on the ride. The ride itself is amazing. Windows open to the outside world as you pummel downward and upward in your elevator. It feels just like an adrenaline rush once you leave.
This is one of the best and scariest rides Disney has ever created, and the queue room and ride are set up perfectly and when the elevator drops, the sequence is done by a computer that programs the sequene to be random, so you never know what it'll be like, so it's a different experience for everyone and every time you go on it, which makes it truly a masterpiece.
I'm so thankful Disney didn't close this version down, yet it's the original, unlike its dopplegangers, which one of them Disney trashed into Guardians.
At first a was a bit nervous trying this the first time I went on this ride but it wasn't nearly as scary as I thought it would be. This ride is very fun. This is a free fall in dark with lights inside. It's like your in a elevator infanct it's like a haunted elevator that drops 4 times. This ride gets a great range feeling in your stomach.
I love that feeling you get whenever you drop. My Uncle hates it, but he never liked free falls, but he loves rocking rollercoaster. I was really scared at first when I went on it at 6, but It was a good scared. Can't believe other kids on YouTube hate this ride.
5
Space Mountain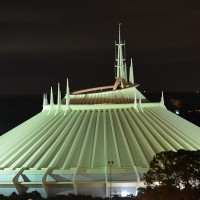 Space Mountain is the name of a space-themed indoor roller coaster attraction located at five of the Magic Kingdom-style Disney Parks.
Space Mountain is my favourite Disney ride of all time due to many combining factors. First of all, the thrill. The ride isn't very fast and it doesn't have many drops, but it has many unexpected twists and turns, keeping you on the edge of your seat. Some complain that it is too rough and causes whiplash, but personally, I enjoy the twists and turns. Second, the theming is amazing. This attraction combines the two themes of space and an old thinking of the future. This leads to the last point, nostalgia. When I enter the queue, I instantly get the feels due to the retro-future theming, music, and the lighting, and nostalgia lasts from the second I step inside the queue, right to the gift shop. Although I may enjoy this version of Space Mountain, it isn't for everyone, so be aware before you try it. However, I love it, and I hope everyone can get a chance to experience this one of a kind ride.
Everest and Space Mountain are my one and two for rides at Disney World. As of current, this is my fave at Magic Kingdom, with Test Track at EPCOT, Tower of Terror at Hollywood Studios, and Everest at Animal Kingdom. On this ride, you are in an airport to other planets, or a Starport. You'll be separated into the Alpha side (for regular cue) and the Omega side (FastPass), but it doesn't matter which. When you get on, you'll see track next to you. I didn't realize it until recently, but you can race the other track. After the lift hill, you'll go through the exhilarating twisting track that lasts about two minutes. While it isn't too fast, it'll feel like you're blazing by. Everest is my favorite ride, but this deserves a Top 5 spot. This will get anywhere from 80-150 minute waits (people love it), so ride I first if you can, or get a FastPass 60 days prior to your trip!
It is still a fun ride but it is no where near as good as the one in Anaheim, California. It is a little too rough and jerky. It may add to the thrill but Disneyland's manages to be thrilling and smooth at the same time.
This is so close to being the right spot on the list near 6), it's a wonderful ride and it's stood the test of time, but unfortunately, unlike the other versions, it's too rough and will make anyone riding it want to see a chiropractor.
Didn't they mention in the warning signs about back issues.
6
Big Thunder Mountain Railroad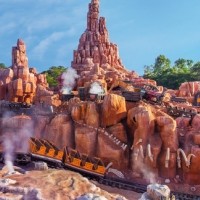 Big Thunder Mountain Railroad is a mine train roller coaster located in Frontierland at several Disneyland-style Disney Parks worldwide.
This ride seems to last forever. it would slow down, but then you only realize, "OH, just another lift hill!'' Also love the rockwork and theming
I rode it for the first time when I was 7, the rest of the day I kept telling my mom I wanted to go back there, eventually she told me, "Ryan if you don't shut up, I'm gonna spit on you! ". Needless to say I shut up.

Just thought I'd add a hilarious story in there
This ride is a adventuring roller coaster in a mine. I like when in goes in and out and has easy drops and turns. This is cool because your on a twisty railroad wich makes it a fun thrill for family's.
The first time I went on that ride was when I was a one year old. Each time I go to Disney it's a must, even if I have to wait for a few hours, I'll do it!
7
Test Track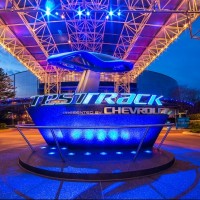 I love the theming on this ride so much, and the ride is super thrilling. Great ride and great replacement too! I prefer this version of test track rather than the old one. Really amazing ride, you cannot miss it when you go to Epcot, but don't forget to check out soarin!
The old & new version of this is great, and it's a ride where you test your driving skills, and at the end, you get to the best part, Speed. You race up to 64.9 MPH and then they'll tell you your score and you'll be proud.
Great ride at Epcot, and 19th best ride at Disney.
I still love it but I miss the old version.
This ride turned down right twisted!
8
The Haunted Mansion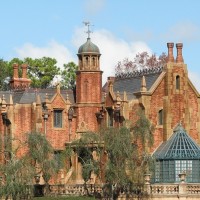 It's actually pretty freaky at night, especially when some person on a wheelchair is boarding and they have to stop the ride, then you're stuck next to a bunch of creepy stuff. Great ride though.
I love this ride. It's hilarious and entertaining!
This is so low on the list? This ride rocks!
Just a classic. Should be way higher.
9
Soarin' Around The World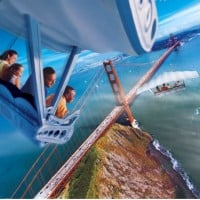 Yah this ride is one of my all time favorite rides. Even though you don't move much say your about 40 ft above the floor but it is so relaxing it looks like your flying and feels like your flying but in a big screen without feeling carsick. The screen shows pictures of things in California. When your on this ride it looks so so darn real like your in where ever it shows you on the screen and after the ride is over your allways like wear were we. While your on the ride there's one nice beautiful smell of oranges when the screen shows the gardens. You feel air flying through your face like a fan which makes you feel like your flying more than ever exept when you very are flying.
Oh yeah! This should be number one! I rode Soarin' Over California and when I heard they redid it I was disappointed. I went on it not expecting much. Was I ever wrong! Soarin' Over the World is much better than California.
This is a beautiful ride, and it's a high 7, so you'll love it, try it for once, and you'll thank me later.
This ride is amazing! I loved Soarin' Over California,and I was doubtful about this, but now I love it better than Soarin' Over California
10
Avatar Flight of Passage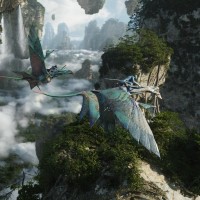 The best rides are those that everyone can go on.
That's what's missing for this ride.

The fear of heights, motion sickness, and the seating restraints prevent it being for everyone.
There is a height requirement also, and it's 44", so many little ones won't be able to ride.
Yet 4 people got injured in 2017 during the ride.
So they made warning cards this year after that.

However, that doesn't stop it from being an amazing, breathtaking ride, and everyone says, and there's no description for it.
I haven't been on it before, but I heard about all the raving reviews about it.
How you get to experience a sense of magic like this for the 1st time.

It might not meet the definition of absolute best, but it must be a remarkable masterpiece.
This is truly the best ride Disney has Ever put out.
It's a simulator, but you get into this room and sit in these seats that look like Tron lightcycles, which is kinda awkward, but when you sit on them and wear these "flight goggles" which are actually 3D glasses, and when the ride starts, you are TRULY immersed and experience a thrill of a lifetime.
The simulator has effects using sprays and smells along with fans, to simulate flying through a spray of waves along with mist and wind plus the smell of nature, did I tell you you may get wet on this ride.
Then there are seat vibrations to simulate the banshee's breathing, and you fly one last time the rest of the ride, and you are just in awe about not only the thrill, but also the wonders of the nature, which shows you hot to connect with nature for how important it is.
This ride put many in tears for it's awesomeness, and it's sure to put you in them too.
I don't know why people put other rides higher, because THIS is ...more
So I haven't been on this ride, but I heard everyone loves it and they're willing to wait as long as possible just to ride it.

My analogy: it's like childbirth, when you're pregnant and you go through a lot of stress, pain and suffering for a long time, and this ride has long and grueling waits, which make it stressful and even painful, and you just suffer despite the indoor air conditioning and cool scenery.

Your injured feet, legs and back are prime examples of pain as you have to stand for HOURS continuously while waiting hours in line, and the human body wasn't designed to stand for many hours straight (which in fact means this ride has such a high injury rate though not like the serious injuries that happened with 4 riders in 2017).

Yet you can't use the restrooms and like pregnancy you have the uncontrollable urge to pee, which is accompanied by pain, yet you have to wait it out or pee your pants (I know some did on the ride).

Then when you're on the ...more
Out of all the rides I have ever ridden in multiple theme parks, Flight of Passage is the only one that has ever left me speechless. The technology is remarkable and the sights and details are breathtaking. I recommend riding this ride over any other ride (and this is coming from a thrill-seeker).
The Contenders
11
Tomorrowland Transit Authority PeopleMover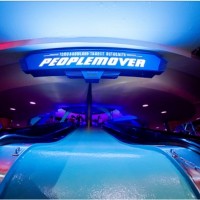 This is not meant to be fun, it's meant to cool off.
This ride is boring
This belongs at 25
12
Dinosaur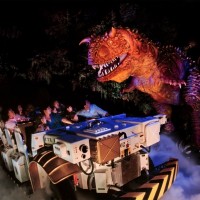 It's my third favorite ride in Disney World. You get face to face with robotic dinosaurs. If you have little kids, don't bring then on this ride because it scared my little brother and sister bad.
This is the most unique ride. This is a badass ride, where you come face to face with dinosaurs that want to devour you. No other ride like it.
You can dodge falling meteors, go back and time, and ride over rocky terrain, but can you survive an encounter with a Carantosaurus?
I love this ride and it tells a nice story, too.
13
Pirates of the Caribbean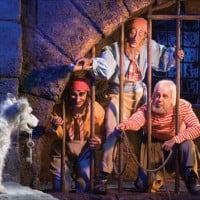 Um have you been to the Disneyland one?
Theirs is a better version, that is longer and more original, has bigger drops along with the yo ho yo ho song, and more action.
This is just a cheap and short knockoff, and they made it worse by removing the auction scene(also in the Disneyland one).
Shanghai China has an even better one and has real action and stunning visuals along with traditional and new, and sometimes they play the yo ho song at the end, it's not the longest Pirates ride, but it is the best one ever, and they didn't mess it up like the others.
You gotta try that one, that puts this to shame.
Why is everyone praising this ride? This ride sucks and is lazy. If you want a real pirates ride, go to Shanghai China for the best.
The original is one of the most beloved rides of Disney, and will be enjoyable.
14
Mission: Space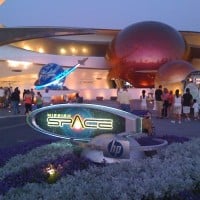 Mission: Space is a centrifugal motion simulator thrill ride at Epcot in Walt Disney World Resort in Orlando, Florida.
I don't think this should be on the list. From June 2005 to June 2006, paramedics treated 194 Mission: Space riders. The most common complaints were dizziness, nausea and vomiting. Of those 194 guests: 25 people passed out, 26 suffered difficulty breathing and 16 reported chest pains or irregular heartbeats. -railfan99
Why is this ride here? You almost DIE on this ride even long before it ends, and you come off with the WORST headache ever.
Blast off to Mars in this rocket simulator where gravity really does force back in your seat!
The simulation is just wonderful. You feel like you were just launched into space...
15
Kilimanjaro Safaris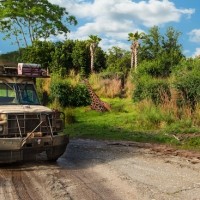 This ride needs more popularity!
I bless the rains down in Africa!
This was boring
This is better than Jurassic world because Disney awesome duh
16
Buzz Lightyear's Space Ranger Spin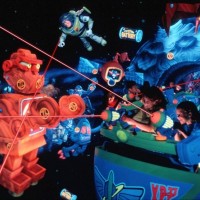 Really needs a revolutionary update.
17
Kali River Rapids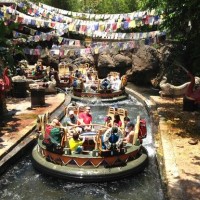 More like the 21st best, it's fun though.
Did it at night and loved it!
Awesome and wet
18 Mickey & Minnie's Runaway Railway
19
Toy Story Mania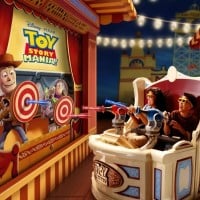 Certainly not the best, and it's 27, which is close to 30th place.
I literally waited 2 hours to ride it ONCE!
I literally waited 3 hours to ride it ONCE!
Reach for the sky!
20
The Seas with Nemo & Friends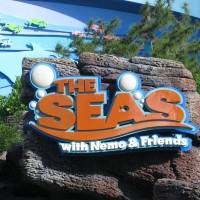 To be completely honest, Stitch's Great Escape felt more like a Chicken Little ride than a Lilo & Stitch ride because of how much it SUCKED!
I think this should not be on here because all the characters from finding Nemo are just underwater projections.
Only stupid Trump supporters would put Stitch's Great Escape on this list and/or agree to vote for it.
Not that good of a ride but SHOULD be higher than Stitch's Lame Escape, which is thankfully no more.
21
Frozen Ever After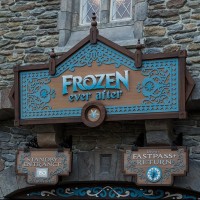 You only hate the ride just because it is Frozen. If it was Lion King or Zootopia then you would love it. It is a very fun ride especially when you start to go backwards.
Still better than the deservedly deceased Stitch's Lame Escape.
This ride is lame. It keeps breaking down.
It's not even opened yet!
22
Star Tours: The Adventure Continues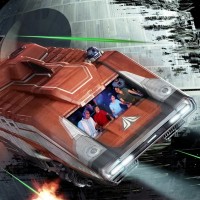 I just wish that the most recent adventures on this ride had more diversity again rather than focusing on the exact same scenes from both Force Awakens and Last Jedi over and over again.
This is not the best ride.
The best rides are those that are for everybody, and I heard numerous people say this thing jerks hard and makes many people sick.
Which shows us not everyone's in great shape for stuff like this.
They turned this into Star Tours the Adventures Continue, and the best thing about it is that you get a new experience every time, so it's a different adventure for everyone.
Rated 9.
The fact there are different ones every time is so much fun, and you have C3P0 in your ship! That's cool!
23
Goofy's Barnstormer at Wiseacres Farm
I rode this ride since I was little, it was my 1st roller coaster and it scared me beyond words.
I had my eyes closed as it went up and my dad was laughing and only squinted them open seeing him laughing, and it was horrifying.
Then I got off the ride crying.
I experienced my first case of roller coaster trauma and my overall fear of roller coasters since then.

In October 4, 2017, I rode it again (now it's called the Great Goofini's Barnstormer, after getting rid of Toontown for the new Fantasyland expansion) with my eyes open the whole time and wasn't as scared as before and came off without a tear, though that hardly does anything to help with roller coaster phobia.

It's a boring coaster anyway by coaster standards(as it's a kiddie coaster) but packs a punch by Magic Kingdom standards.
This was a good ride back when Toontown was around, but Disney closed it and now it's garbage. The ride is still fun, but the theming sucks now, Disney is just so selfish to their fans now.
If you want to get started on Roller Coasters, start here. It is a small, yet has a good amount of minimum intensity.
It's real fast. I loved it when I was little!
24
Jungle Cruise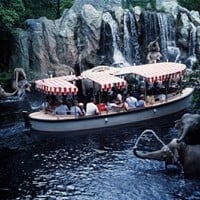 My real favorite is Expedition Everest but THIS should be much higher than #29!
This one needs more popularity too!
Way funnier than the Laugh Floor!
Man I want to go on that ride because we haven't rode it awhile ever since I was little I rode it
25
Mickey's PhilharMagic
This is one of the best attractions, and the other thing with the misspelling should be moved off.
This is the Real Deal.
Isn't this a show?
PSearch List