Top 10 Anime That Most Deserve a Reboot
Hunter x Hunter, Hajime no Ippo, Fullmetal Alchemist... these series have been lucky enough to get a faithful, if not superior reboot to their previous adaptations. What series do you believe also deserve a reboot? A long-running one with too much filler? A poor quality adaption? An unfaithful adaption? Vote!

The Top Ten

1 Tokyo Ghoul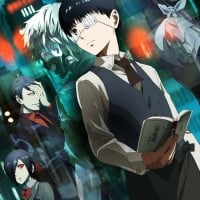 Tokyo Ghoul is a Japanese dark fantasy manga series written and illustrated by Sui Ishida. It was serialized in Shueisha's seinen manga magazine Weekly Young Jump between September 2011 and September 2014, and it has been collected in fourteen tankōbon volumes as of August 2014.
This can get a reboot, it was great, but this shouldn't be number one for reasons, First of all, it wasn't the most powerful anime, it didn't have the strongest development, if you're looking for the best, though not most popular anime, then it's Gurren Lagann, Simon can beat the universe with one hand in Gurren Lagann.
Sure, the anime boosted its manga sales to the point of it being the 4th best selling series of 2014 and will undoubtedly be within top 10 this year, as well as it being one of the best selling series in Western countries... but it still didn't give it the justice it deserves.

Anime-only watchers who are stubborn to try manga will never get to see its meaningful, well-written, and complex story

Haters that came from the anime who then decide to read the manga can never be able to genuinely give it a chance and now call it an overrated, a wannabe seinen series, among other blind hate

If it sold that much despite having a flawed anime, imagine how much a perfect adaption would have helped its popularity. But that will never happen, even with a reboot... haters tend to be too close-minded to witness the real, rich story objectively. But a reboot would help the ones who ARE open-minded, as well as giving anime-only watchers a gateway for them to see it without reading ...more
Most of us want a reboot by Madhouse. Even a reboot by Bones would be ok. Studio Pierrot ruined everything! The first season was ok but season 2 was terrible! Why couldn't they follow the manga? The manga was a million times better than the anime.
The first season was great and very respectful to manga, the only thing that needs to be rebooted is the 2nd season.
I would prefer Madhouse to hundle the reboot, and continue from where the 1st season has ended.
2
Naruto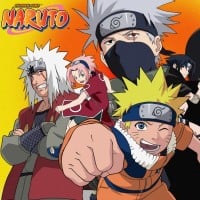 Naruto is an anime and manga franchise Naruto, created by Masashi Kishimoto. The manga was later adapted into a television anime, which was produced by Studio Pierrot and Aniplex. It premiered across Japan on the terrestrial TV Tokyo and other TX Network stations on October 3, 2002. The first series ...read more.
Very popular, but not the best, it's very good and should deserve a reboot, but it doesn't get first place, because the characters aren't anywhere near as strong as those of Gurren Lagann, which was less popular somehow, Those characters can outgrow and outpower the whole universe.
OMG, Stop with the dumb fillers, It's even worse than boruto episodes which is saying something. It badly needs a good animator who stays true to the story like fullmetal alchemist
It really needs a reboot, with better animation, no fillers, and better pacing, and it has to be one show with the entirety of Naruto
3
One Piece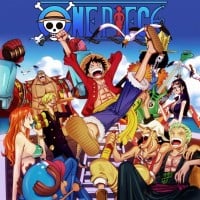 One Piece is a manga franchise created by Eiichiro Oda. The manga has been adapted into an original video animation (OVA) produced by Production I.G in 1998, and an anime series produced by Toei Animation, which began broadcasting in Japan in 1999 and has aired 851 episodes to date.
Better than Tokyo Ghoul, and it didn't end, it's still there, and very popular, but still not the best, That would go to Gurren Lagann, which has universe sized characters raping universes in less than a millionth of a second.
If it was just done as a seasonal show like My Hero Academia then it would not only have better everything but also let new watchers catch up. plus the current ones terribly produced.
Toei ruined One Piece and never did the manga justice. It being long running instead of seasonal makes things even worse.
4
Bleach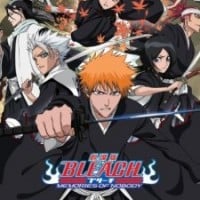 Bleach is a Japanese anime series based on Tite Kubo's manga of the same name. Bleach adapts the first 54 volumes of Tite Kubo's manga series of the same name. In addition, 4 anime-original arcs were broadcast in-between and during the adaptations of original arcs of the manga. ...read more.
A few episodes are good
5
Deadman Wonderland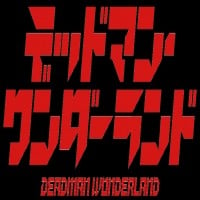 Deadman Wonderland is a Japanese manga series written by Jinsei Kataoka and illustrated by Kazuma Kondou, who also wrote and illustrated the Eureka Seven manga, and published in Shōnen Ace since 2008.
Why did it have to end on a cliffhanger? All we got was an OVA and that was about it. If only this were more popular in Japan it would have kept going.
I really want a Season 2. Come on, don't stop at a cliffhanger while things were starting to get good, Woodpecker!
6 D.Gray-Man
7
Katekyo Hitman Reborn
THANK YOU! no one gives this show the credit it deserves. I mean I get, tsuna is so annoying (when he's not in hyper dying will mode) but I loved all the characters and it really needs to be brought back so I can see if tsuna actually assumes the role of boss
8
Beelzebub
Beelzebub is in par with Gintama, the main problem of the anime was that it's ended unfinished.
Now that the manga has ended, there's enough material for a new adaptation without fillers.
Bandai Namco Pictures should definitely work on this project after they finish Gingama!
9
Berserk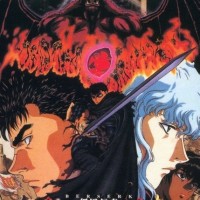 Berserk, also known as Sword-Wind Chronicle Berserk, is a Japanese anime television series that aired from 1997 to 1998. An adaptation of the manga Berserk, it comprises 25 half-hour episodes produced by Oriental Light and Magic and first aired on Nippon TV.
Its mother f-ing berserk, it needs to catch up to its manga counterpart, and at least don't end on another gross cliffhanger
Berserl should be fully adapter no filler needed(after all the series has 350 chapters and they are super long chapter like. 70pages).
Thr trboot was bad it needs a full reboot
10
Akame ga Kill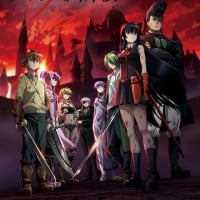 Akame ga Kill! (アカメが斬る!, Akame ga Kiru! is a manga published in Gangan Joker authored by Takahiro and Tashiro Tetsuya. It received an anime adaptation that premiered on July 6, 2014 and ended on December 14, 2014.
The ending was pointless. I heard about a remake though, so I hope it happens.
Not so good as manga!
The Contenders
11
Soul Eater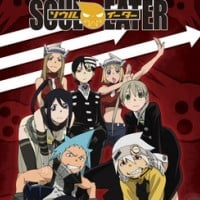 Soul Eater is an anime series directed by Takuya Igarashi and produced by Bones, Aniplex, Dentsu, Media Factory, and TV Tokyo, which adapts the Soul Eater manga written and illustrated by Atsushi Ohkubo.
I think Soul Eater need something like Sailor Moon Crystal. I mean a reboot which is more similar to the Manga.
This anime had such a bad ending. This definitely should get a reboot superior to the original.
I think a good title for a Soul Eater reboot that I heard would be Soul Eater: Resonance.
Needs a reboot badly. Ending kinda ruined it, along with all the changes.
12
Elfen Lied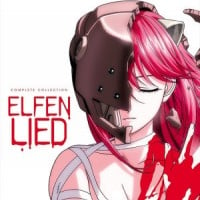 Elfen Lied is a Japanese manga series written and illustrated by Lynn Okamoto. It was originally serialized in Shueisha's Weekly Young Jump from June 2002 to August 2005, with the 107 chapters collected into twelve tankōbon volumes.
13
Panty and Stocking with Garterbelt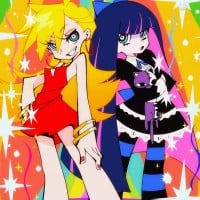 Panty & Stocking with Garterbelt is a Japanese anime television series produced by Gainax, as well as a series of tie-in media developed around it. The series ran from October to December 2010 on BS Nittele.
I want to know if Panty lives and what happens to Stocking!
Something is going to be announced on December 16th...
Gainax CANNOT just leave us hanging the way they did at the end of Season 1.
14
Ouran High School Host Club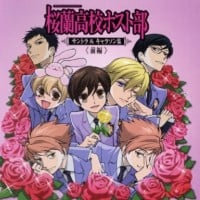 Ouran High School Host Club is a manga series by Bisco Hatori, serialized in Hakusensha's LaLa magazine between the September 2002 and November 2010 issues. The manga has been adapted into a series of audio dramas, an animated television series directed by Takuya Igarashi and produced by Bones, a Japanese ...read more.
Host Club definitely needs a reboot to tell the whole story from the manga. There was so much left out and too many banana slipping on scenes. The plot and characters were just starting to develop when it ended! It's so unfinished and it has the popularity and humor to deserve another go!
15
Gurren Lagann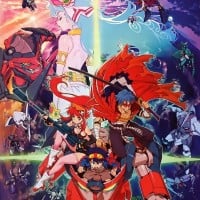 Gurren Lagann, known in Japan as Tengen Toppa Gurren Lagann, is an anime series animated by Gainax and co-produced by Aniplex and Konami. It was also directed by Hiroyuki Imaishi and written by veteran playwright Kazuki Nakashima.
16
Inuyasha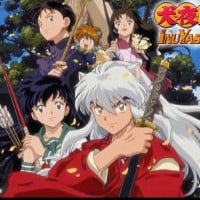 InuYasha is a manga franchise created by Rumiko Takahashi. It was adapted into two anime television series produced by Sunrise. The first was broadcast for 167 episodes on Yomiuri TV in Japan from October 16, 2000 until September 13, 2004. The second series, called Inuyasha: The Final Act, began airing ...read more.
Inuyashaaa! Just make it all one series with better animation and take out the bad filler. I know the actual manga had filler esc chapters but I still loved them, just the anime filler, they were pointless
I think a reboot would be dope. I'd love to see inuyasha with updated animation since it's my all time favorite.
17 Tantei Gakuen Q
18 Shaman King
19
Trigun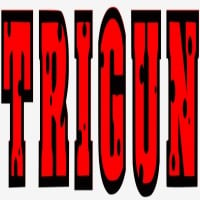 Trigun is a Japanese manga series written and illustrated by Yasuhiro Nightow. The manga was serialized in Tokuma Shoten's Shōnen Captain in 1995 with three collected volumes when the magazine was discontinued in 1997.
20
Black Butler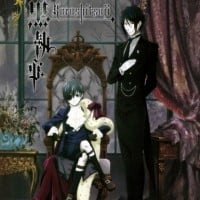 Black Butler is a Japanese anime television series produced by A-1 Pictures. It premiered in October, 2008. It was based on the manga of the same name written and illustrated by Yana Toboso. The series follows Ciel Phantomhive, the twelve-year-old Earl of Phantomhive serving as the Queen's Watchdog. ...read more.
I know Book of Circus and Book of Murder were the reboots (I think. If they are called Season 3 then why do they have nothing to do with the last two seasons? ), but it would have made sense if they had rebooted the ENTIRE SERIES from scratch.
21
No Game No Life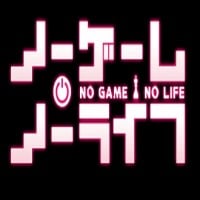 No Game No Life is a surreal comedy that follows Sora and Shiro, shut-in NEET siblings and the online gamer duo behind the legendary username "Blank." They view the real world as just another lousy game; however, a strange e-mail challenging them to a chess match changes everything—the brother and ...read more.
22
Fruits Basket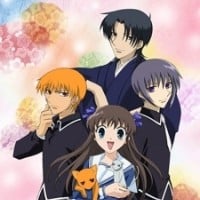 After the accident in which she lost her mother, 16-year-old Tooru moves in with her grandfather, but due to his home being renovated, is unable to continue living with him. Claiming she will find someone to stay with but also fearing the criticism of her family and not wanting to burden any of her ...read more.
The anime barely scratched the surface of the manga! I've been waiting years to see Fruits Basket return and finished properly. Another humorous and unique story that deserves the right attention in anime form just like the Host Club does.
I'm glad the manga got a sequel, but I wish the anime got a second chance.
Guess what? Fruits Basket is getting a reboot. Finally!
23
Claymore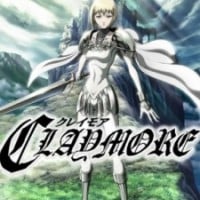 Claymore is a dark fantasy manga series written and illustrated by Norihiro Yagi. The series initially premiered in the now defunct Monthly Shōnen Jump in the May 2001 issue, but was moved to one of their sister magazines as the content was deemed too adult for Shōnen Jump's target demographic.
This should absolutely get a reboot. Aside from the ending of the anime where it diverges from the manga, the anime was already a masterpiece. I would love to see the music preserved but the graphics could probably be improved and the anime should adapt the completed manga, just like FMB.
The manga is an absolute masterpiece that deserves to have its story fully adapted.
24
Sonic X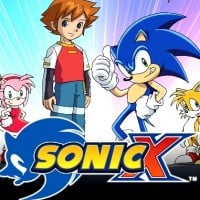 Sonic X is a Japanese anime television series created by TMS Entertainment and based on the Sonic the Hedgehog video game series published by Sega.
It has to be cause of the sucess of Live action movies it needs more episodes to add more characters
25
Kill la Kill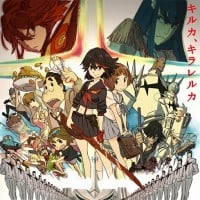 Kill la Kill is an anime television series produced by Trigger. In Kill la Kill, Ryuko Matoi transfers to a new high school in order to find her father's murderer.
Love it, need season 2.
PSearch List