Best Baseball Glove Brands
The Top Ten
1
Rawlings
At this level of quality, Rawlings and Wilson are neck and neck. I personally prefer the heart of the hide but Wilson has many great colors and specs, too. The way to break in a glove is to play catch. Put a fair amount (more than usual) of lanolin based glove conditioner on when you first get your new glove and throw into it with a weighted ball. At night, put a little bit more in and put a softball in it and wrap it around with a belt repeat this but without the glove conditioner after a couple of days. For some reason, Wilson really pushes for the hot water method, which is a better way to speed up the process, but still the water messes up your leather. Only do the hot water method if you're willing to get a new glove every year. Never put your glove in the microwave nor steam it. If you really insist, then out on a protectant so your glove won't totally die, but the heat in these two methods KILLS your glove. I also don't recommend using non lanolin based oil or conditioner. Like ...more
Just because someone owns a glove, doesn't make it the best glove in the world. The reviews of these other glove brands are mostly trash. My Rawlings Derek Jeter glove has kept its sharp for 4 years and the leather and laces are still in beautiful shape (I clean/condition it every few months). Buy these gloves. If you're going to spend a lot of money on a kid glove, I suggest waiting for them to be strong enough to break in the high quality leather. Bigger people will have no problem breaking in these awesome gloves, and they last for a LONG time.
Gloves are for losers just catch with your hands
Best gloves ever.
153 Comments
2
Wilson
I love the leather and lightness it feels amazing dual welting makes it easy to form and curve. Rawlings is great as well these to brands are very close. But to me Wilson is just that small inch better.
I own a Wilson A2000 and it is hands down the best glove I ever have and I plan on keeping this glove all the way through high school. I play second base and it is very durable and it's Pro Stock leather lets the glove mold to your hand. Best glove out there.
A2000 is old but still amazing! Can be used for outfield and infield and has a great pocket.
I have an a2k and it's the best glove in the world. I used to have a heart of the hide by rawlings, but the a2k is much better. The leather is top quality and I love the colors and the feel. The only thing I don't like about it is that the laces are a little frail otherwise it's the greatest glove. Wilson continues to be the best!
126 Comments
3
Mizuno
I have played Little League High School College baseball since I was in high school I use nothing but Mizuno gloves I've tried everything else including Nocona when I was in Texas. I bought Mizuno gloves for my sons, and grandsons you can spend a lot more money on another brand but out of experience I just can't beat a Mizuno
Mizuno is the best because you can squeeze it really easily. But A2000 is really stiff when you get it. So that is why I think Mizuno is the best.
Chipper Jones wore Mizuno, discussion over.
COOL
53 Comments
4
Nokona
Awesome quality and made in USA
Best glove ever
Best first baseman's mitt I've owned in 50 years of playing and subsequently coaching baseball. The build quality is fantastic. I'll never know how a glove affording such a precise feel for the ball can be so tough and resilient. But as long as Nokona keeps making them, I'll keep buying them.
Best glove out there. Made in the Lone Star State too!
84 Comments
5
Akadema inc
I've been a youth baseball coach for years and years. I started with t-ball and followed my son up through the different leagues. Little League, parks and rec ball, tournament teams, All Stars, travel ball, fall ball, sandlot league, Babe Ruth league etc. One year I coached or was assistant coach of 5 different teams covering 5 different leagues. One question parents always ask me is what brand of glove should I get for my kid. Over the years I have had kids that I coached with just about every single brand of glove out there on the market. Wilson, Rawlings, Mizuno, 44 Pro, Nokona, Louisville Slugger, Franklin, TPX, Nike, Under Armor, Adidas and a few others. Gloves in all price ranges from $21.99 at Wal-Mart to custom designed $390 gloves ordered online.The best glove in my opinion, far superior to the rest in construction, looks, dependability, quality, price and function is Akadema. The players that use Akadema gloves love them. They last longer, and season after season the kids ...more
I am sold on Akadema after buying Rawlings, Wilson and All-Star gloves previously. Try one for your self and you decide.
I bought my son an Akadema catcher's glove on the advice of my son's coach. I must say, extremely high quality glove. The reason I bought the Akadema glove is because of the padding between the thumb and index finger. My son had been complaining that the area between his thumb and index finger was hurting him after catching. We tried a glove insert and that helped a little bit, but did not solve the problem. As the boys are getting older, the speeds at which the pitchers pitch is getting much faster. He now catches for pitchers throwing 75-90 mph. The Akadema catcher's glove was the cure. The glove functions great and the padding inside is superb. My son loves it. I would definitely recommend Akadema gloves.
Akadema is not a mass-producer of gloves relying on marketing and paid sponsors. What they do is build a fantastic glove with the lightest, tightest grain leather you will find. It feels like it should cost twice as much as it does. Everyone I know who uses an Akadema, will NOT use any other glove afterwards. They just perform unbelievably well on the field, look and feel great, and are sturdy but light. It feels like you're wearing a $1000 piece of high end fashion accessory. The Torino line in particular uses Italian Kip Leather from baby cows. It is SO supple, matte, and tight grained. Just like a second skin that grips balls like glue. It has barely any noticeable weight to it, does not slide around on your hand, and stays soft and supple while keeping its shape like it was custom fitted to your hand.
68 Comments
6
44 Pro
Best glove I have ever owned. It's also the most reasonable priced for the quality. Not to mention the customized is amazing.
Amazing customization
Way better than the other custom gloves on the market
Very good glove my opinion better than A2000
86 Comments
7
Louisville Slugger
I have the Omaha Pro series 11.75 and it is one of the most comfortable gloves I have ever used. and for an even better price! Gets the job done and very easy to break in. Did it in 2 days
I have the Omaha Pro series 11.50 and I love it. I have had it for five years and it is amazing. It is broken in perfectly and it is a very strong glove. It has never been relaced or have any other problems with it. Anyone looking for a strong comfortable glove need a Louisville Slugger glove.
Best Glove! 10x better then Mizuno and Nokona! Rawlings is probably the best glove you can buy but 2nd is Flare by Louisville Slugger. These 2 brands take baseball to a whole new level!
I have a 11.75 Flare Flex that is the best glove that I have ever owned. It broke in very quick, and it fits to your hand perfectly, I would definitely suggest this glove if you are a utility player.
19 Comments
8
All-Star
Leather quality of All-star is better then Heart of the Hide. (personally) - Hanko
This glove brandis top 6 at least. Their catchers mitts are outstanding and last for forever. I, having had one for years, still love to throw with it. It sounds great when you catch the ball, and when you form it, it stays formed. Takes a while to break in, but when you do, it's totally worth it.
Allstar gloves are 10 out of 10. I bought a catchers glove and 1st base also 3 outfeild
Love these epic gloves buy if you see them
Extremely high quality leather for half the price of a Wilson A2k or Rawlings Pro-preffered. You cannot go wrong with one of these gloves
2 Comments
9
Easton
Best glove ever I really like the leather easy to work in
Really good bat
Easton 1200 baseball glove is light weight and very comfortable to wear. My son has the Easton Titan 1100 youth glove which is also very light weight and comfortable. Leather is soft so breaking the glove in its pretty much ready to use if you ask me. Kmart for 20.00 the price is right for me very happy with Easton. We use the glove for throwing to each other couple times a week. Had a hard time chosing which Easton to buy all very nice gloves. Some gloves sting when you catch a ball not Easton the leather is thicker on the fingers which is outstanding. Have fun!
I have an easton catchers mitt and it's the best glove I've ever had very comfortable built in outside finger hole to reduce the sting ver nice it should be #1 on the list
13 Comments
10
Nike
All these posts were clearly posted prior to the release of the new Swingman series from Nike. Its Ken Griffey Jr's new line. Its an exceptional glove. Incredibly comfortable and made from very high quality leather. It looks badass, too.
I have a Nike sha/do outfielders glove looks amazing feels great nice pocket the ball just sticks in there great glove
I love my 12 inch Nike Diamond Elite Edge glove. Came basically already broke in and three years later it is just as great as the day I got it. Plus it looks great.
They feel so good! I have a 1b glove, an outfield glove, and a pitchers glove by nike.
12 Comments
The Contenders
11
SSK
Awesome gloves
Ssk is by far the best variety of gloves awesome models and variety. Great color choices. This is a true pro model glove not only in the major leagues but in the Japanese major league as well. The standard glove is great to break in and it comes in a soft model as well which is still better than nokona when nokona gets all flimsy after a few seasons of use
SSK's gloves are the real deal. They provide the same gloves that the pros use unlike other companies who imitate the pro gloves.
Ssk is the best I have a 20 year old ssk mit and I could still use it for the rest of my life if I wanted to.
7 Comments
12
Vinci
Best gloves on the market with the best customer service!
Great customer service, some the most comfortable leather on the market, expert craftsmanship, and attention to ever changing consumer wants is what sets this company apart. They provide beautiful gloves at an affordable price and spare nothing to make it one the most comfortable gloves you will ever wear. If you are on the fence, don't be. The 22 series is great for the cost conscious buyer, but for the extra dough, the kip leather gloves are phenomenal. You will not want to go anywhere else.
Vinci gloves are second to none. I own 5 of them and after my friends saw mine most of them have ordered a couple for themselves. They don't skimp on materials and they stand behind their products. There are MLB players using and wearing Vinci gloves and they don't get compensated to do so. They wear them because they are simply the best glove out there! So while Rawlings, Wilson and L.S. pay players or give them free gear just to wear their gloves, the players who don't sell their soul to the highest bidder go with Vinci and the best product available.
The leather and craftsmanship is far superior to any of the big brands. Honestly I don't think there is another company that even comes close to the quality of Vinci, and when you factor in that Vinci's top of the line gloves cost $100 less than other company's top offerings, it's not even a contest.
48 Comments
13
Marucci
I have always used pro preferred gloves, or A200's but I bought a Mizuno first base mitt after my pro preferred mitt had balls go through it after the webbing would get loose (which was tightened many times until one of the laces broke). And the Marucci is by far a higher quality glove even though I purchased it because of the web design.
I bought one of these gloves at perfect game in Atlanta and it is by far one of the highest quality, underrated gloves. I have owned everything from A2K's to Heart of the Hides but this glove is the easily the best and most durable I have ever owned
Marucci is probably #4 or #5 on that list. Very good quality gloves.
Awesome gloves deserves to be higher in the list
11 Comments
14
Zett
Zett gloves should not be on the 28 spot. Much better quality than Easton or Worth gloves.
Great glove,
15
Worth
Nice quality glove, so far it's working out.
So soft and durable. recommendable.
I have a worth shutout and it sucks
16
Insignia
Great quality glove with great patterns and different colors. Also the glove is made in completely in the U.S! They list exactly where each component of the glove comes from. You can also order a custom glove and receive it 10 days.
Awesome glove that is very durable. Use for infield, outfield, and pitcher. I love this mitt. Very cool designs. Best glove to buy. The buffalo hide is very nice.
Awesome glove that is very durable and last a long time. Very cool designs! The buffalo hide is amazing. I recommended this glove for everybody. Great mitt.
These gloves are amazing. They are made fantastic, great feel, cool design, and much more. These gloves last a very long time.
8 Comments
17
Rico
My Rico is the best glove I have ever owned. Since I play travel baseball I use the glove at least 4 days a week and I have had the glove for three years now and it still feels like I just got it last month. My Rico is perfectly broke in and is soft in the spots it has to be but still firm in the rite places. Since my old Rawlings pro preferred out fielding mitt is all worn out and to soft I will be getting another Rico. I personally the glove is worth the 185 dollars because it is an amazing glove that has lasted three years and shows no sign of slowing down. Before I saw that the Nokona was early up in the list but I made the cheapest glove possible and is was 320 dollars for a worse leather and everything was just so plain about it I mean it was a brown and bage with nothing spectacular mean while my Rico has red and blue everything for the colors of my travel team and the total because I had the flag and my name on it was only 200 dollars. I would definitely choose this over ...more
My Rico glove is the best glove I have ever seen and used. The leather is high quality and all of the gloves are $199. Rico gloves are exactly like 44 gloves but better. I strongly dislike the shape of 44 gloves they don't look like a traditional glove. A lot of my friends have 44 gloves and when the are taking grounders the ball just pops right out of the glove because of the poor design. Rico gloves incredible gloves. The glove I would compare it to is Rawlings pro preferred or wilson A2K.
My Rico was customized to my liking for a great price of $215 and was at my house in 5 weeks. Easily the best looking glove I have ever had let alone see on a field. The leather is extremely strong and very moldable, the pocket is deep as well. By far the best glove on the market!
It is the best glove I have ever had I have been using it for 10 years now and it's really good
13 Comments
18
Capire
Capire is very much like 44 Pro, only they are more expensive. I look at what you can get kip leather for. 44 Pro sells a custom kip leather glove for $200, Capire sells theirs for $299. Big price gap there. Good quality, but Capire is pricey
To say Capire is a very under-rated an under statement. I own there lower end "Classic" model and if this is their lower end glove then I am dumb-founded. My Classic 13" model is lighter in weight then my 3 other brands of Kip leather gloves of the same size I own. I mean it is not even close. I just can not put this thing down and my other gloves are just being neglected.

I still wonder if Capire sent me a Kip leather glove that was stamped "Classic" by mistake.
Capire Classic Series is the best baseball glove in the world. Although not too many people heard about this brand, it's really the best glove in the world. Capire is a custom glove brand. My Capire Classic Series has very strong leather ans excellent feel. The cooling thing is that it's 100% designed by myself. They offer 15 leather colors for customization. Very beautiful, very unique, only belong to me.
Best custom options around! Check out their website, design a glove and you will see why they are the best! You get better custom options for half the price of Wilson or Rawlings! Pro44 is Capire's red headed stepchild!
4 Comments
19
Shoeless Joe
I bought the catchers mitt five years ago, and I'm still using in two adult leagues. I've owned and used other brands, but this is by far the best. With the top quality leather the glove is game ready when you first use it.
Sadly the A2000 gets all the hype as a great glove, but I believe that is only because of their marketing. I've had a A2000 and did like it very much but it simply doesn't last and the break in period is quite difficult.

The shoeless joe glove is a great looking glove made with the best leather and built to last, thus the reason the company will actually back their gloves with a great warranty, if you ever have an issue just ship them the glove and they will refurbish it to its original condition no questions asked. Another great attribute with this glove is you can literally buy it off the shelf and use it that very same day, it is basically already broken in for you.

Lastly don't just go with something because that is what everyone else uses try this glove out I guarantee you will be pleasantly surprised.
I bought a Shoeless Joe glove on a whim despite never having heard of the brand before. I bought the 13" outfield model and use it to play softball. I am very pleasantly surprised by the quality. It's held up well for the last 3-4 years I've had it, and for what I paid, it's an absolute bargain.
I like a glove with a classic look with the old tobacco color. Shoeless Joe gloves nails that classic look and color. However, they aren't just a good looking glove. They're top quality highend leather gloves as well.
6 Comments
20
Spalding
I can't speak highly enough about Spalding pro select gloves. Full grain kip leather that's stiff and hard when new but breaks in soft and supple. I've always been a Rawlings guy but these pro select gloves are easily a match for my hoh. I've purchased two in the last month, an 11.25 and an 11.75. If you're looking for a less expensive top of the line, pro quality glove, I highly recommend giving Spalding a try.
Spalding offers a range of baseball gloves that cater to any player, professional or recreational. They also offer products for youth team sports in their Rookie Gear line. They were the first original glove of the major leagues as well.
I think spalding should be up there on the list.
21
Kelley
Not sure where you are finding 200 different gloves to choose from. I only see their gloves being offered in one color, natural tan leather. Still, they look like good quality gloves
Kelley Gloves are AWESOME!
Great fit for any age player from age 7 to 70. Over 200 different gloves to choose from just check them out at arlington. kelleyusa.com or go into any of the Kelley retail stores. - justauser
Great leather, great construction, great feel. Awesome glove!
Great Gloves! Very durable good construction!
2 Comments
22
Boombah
Just got a new BB glove. going to give a few weeks to know if I chose a winner?!
I like boombah because they have nice gloves
I've had a boombah for 3yrs now and just got a new Rawlings gamer the gamer I immediately hated and sent it back and am using my boombah. Boombah is a great glove for its price and I highly recommend it
23
Rolin/Barraza
Made in Mexico, these gloves blow A2000, and A2k's outa the water! My A2k's brand new barely hinted of leather shen they arrived, the original Rolin/Barraza gloves (i ordered four) made my house smell like 10 cowboys with let her chaps carrying their leather saddles and saddle backs came I to my house! Haven't smelled leather like this since my folks took my to a leather shop in Wyoming! Not only does the glove smell and feel better, it holds its shape and the one I ordered "broken in" was game ready and didn't cost me any more! Half the price of an A2k or HOH. Remember the true Rolin/Barraza has a "b" patch on it!
I own high end Wilson and Rawlings gloves, and my Rolin is every bit as good or maybe slightly better constructed. Extremely well made with the strongest laces I have ever encountered. It was a little stiff when I got it, but has broken in nicely, maintaining it's shape while loosening up.

Great value for the money.
Recently purchased a Barrazza first base mitt. Great glove! I also own an A2000 and I have to say the Barrazza beats out the Wilson in my opinion. The leather is better and construction is top notch. Never mind that strong leather smell! Don't remember my A2000 giving off that fresh and strong of a scent.
It's definitely easier to break in compared to the A2000. I really like the web design over the traditional double piece open design. One downfall is the glove is heavier than the A2000 but it is also a bigger size glove. We'll see how the weights match up on the smaller glove. I took a chance on this glove and I'm glad I did. The price point was very attractive also. Roughly 185 brand new which was a considerable amount cheaper than the Wilson. I picked up a display model without tags for 100 bucks. It was a steal! Don't sleep on this glove!
I give it a 9 out of 10.
This gloves are build to last! You will get bored of your glove before it tears apart, besides you can customize it from bottom to top. Definitely the best choice you can make!
2 Comments
24
Diamond
Great glove... It has really taken a beating. I don't think you can buy them any longer. What a terrible shame.
25 Hatakeyama
26
Vekoma
This is a boutique brand, and I'm not exaggerating when I say they make the BEST gloves in the world. They are the ONLY brand that offers true customization. Other brands basically just allow you to choose colors and text. VEKOA is way different. Very unique gloves.
They let me put metallic gold on the glove. Way better leather than 90% of the brands in front of this. Best small company glove by far and best customer service I have ever had. Check me out Base0bro27 on YouTube and instagram.
Unique gloves and cheap prices
The thing about vekoa is that they are a small baseball glove company and they put really hard work into their gloves unlike wilson because wilson uses machines they are not hand crafted like vekoa
2 Comments
27
Glovesmith
Got a Glovesmith about 6 years ago and absolutely love it! Still in decent condition for the amount I have used it.
Have worn every glove on the market... at age 40, I needed a glove and my kids bought me this brand made near our hometown (St. Louis). Opened it on Christmas and said, what? But this glove BLEW ME AWAY! Great heart of the hide leather, soft, great interior feel and easy to break in, yet durable and firm 8 years later... Have used and abused this glove and it's still the best I've ever had! Re-laced it once (they did it for $20 at the factory and it was like NEW). Their personalization stitched in the glove is a nice feature, but the quality of the glove is what makes this a gem for $200 or so... Will buy a new one soon, if this one every wears out! No more Rawlings, Wilson or LS for me...
Easily the equal of Wilson and Rawlings. I'm 55 and I've owned many gloves--Wilson A2000, Rawlings Heart of the Hide, and Mizuno. My favorite glove of all time is my Glovesmith Buffalo Leather Custom 11.75 infielder's glove. Absolutely top quality in every respect.
28
Brett Bros
I took my son to buy him a catchers glove for his 14th birthday. After trying on everything, he wanted a Brett Bros catchers glove. I tried to talk him out of it. It was a brick, but he said he liked the feel and weight, and thought it would be better for him to break in his own glove than to have one already mostly broken in. Understand I was ready to get him an All Star, Wilson, Rawlings, Mizuno or whatever. He had taken to catching like a duck to water and had already become very particular about his gear. Rawlings chest protector, Wilson leg guards, Mizuno glove that at age 10-13 was perfect but now the balls were coming faster. So we bought the Brett Bro's "brick" and he went to work on it. Say what you want, this glove has worked beautifully and here I am a year later buying him another as a back up glove. That it is the cheapest of the options we were looking at was not a factor for us. This year he will be playing short and pitching and we are getting a Brett Bros. 12" ...more
29
Palomares
It's the best leather I've felt and it has the great smell of leather.
30
Morimoto
The best korean glove ever
31
Gloveworks
Not very great leather the glove was very small even as a 12.5 inch glove but I did love the customizable options
Great glove
32
Under Armour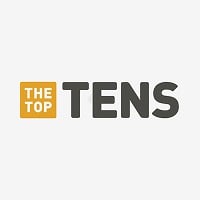 Under Armour, Inc. is an American company that manufactures footwear, sports, and casual apparel. Under Armour's global headquarters are located in Baltimore, Maryland with additional offices located in Amsterdam, Austin, Guangzhou, Hong Kong, Houston, Jakarta, London, Mexico City, Munich, New York ...read more.
Top notch great for every position
33
Guerrero
Man I had one of their infielders gloves and it was the best glove I ever owned and I had all the top names for years. I bought it in 2006 and gave it to a young man in 2013 because he drooled over it.
One of the best Mexican brands out there.
34
Valle
Very affordable small market gloves made of nice stiff durable leather. My son has three of these: fielders, 1st base, and catchers mitt.
Been using Valle game gloves and Valle Training Gloves for years. I won't own anything else. High quality and very durable.
John Valle was a former pro baseball player who makes the finest gloves from the best leather
Great quality. Great price
35
Woodz
I have been using a Woodz glove for years and it was great. The leather was just perfect and it looked very cool
Good glove with good customization
36
Adidis
They don't even make baseball what
*Adidas*
They make glove ms but the suck like reboks gloves
37
Omaha Gloves
Best leather you will find in a baseball glove. Great customer service. Unique gloves.
Unbelievable prices for top pro quality kip leather products. They have a wide variety of ready to ship kip leather gloves for $150-$200. They also offer fully customizable custom gloves, not much more expensive than stock. Small American company, hand made in Omaha.
good
38
Yennaco
I recently bought a Yennaco JY25 (made in Mexico), and I think it's GREAT! Smells like leather (IS leather), handles great, like a natural extension to my hand. Scoops nicely, real good pocket. I've had all kinds of gloves, and they were good, but this one is my current favorite.
39
D-Bat
By far best catchers mitt I've ever used. Stiff as a board when you get it, so it is completely your own break in. I've used for two full seasons, which for a mitt catching thousands of pitches a week on a college team is unbelievable when it is still stiff enough for my liking. Looking for a new one for my junior season.
40
Zorro
They are new and similar to rolin but I got mine with extra padding. Found them on Facebook
41
DGC
Diaz Gloves Company offers the BEST Mexico steerhide custom gloves hands down. They now also offer USA steerhide and Japanese Kip. Their prices will not be beat
42
Adidas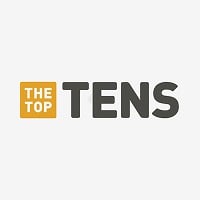 Adidas AG is a German multinational corporation, headquartered in Herzogenaurach, Bavaria, that designs and manufactures shoes, clothing and accessories. It is the largest sportswear manufacturer in Europe, and the second largest in the world. They were first founded in July of 1924 as Gebrüder Dassler ...read more.
Adidas makes quality baseball gloves for a price lower than a2000
43
Tamanaco
Never heard of them. LOL.
They look like toys
44
Vekoa
Fantastic leather. High quality and half the price of a high quality glove like Rawlings or Wilson. Swear by this glove!
Vekoa is a great brand great leather great fit
Great glove! Won't ever use anything different.
45
TPX
A good infielding glove for catchers that I like to use since I'm a catcher
46
Franklin
Reliable, comfortable, inexpensive. Definitely not the Cadillac, but a decent Chevy
Franklin gloves are the best
Franklin gloves are garbage. Batting gloves are good though
Best infielder/Pitchers gloves Period.
1 Comment
47
Alvarez
Hands down best glove I've used! Straight from Mexico using 100% steerhide leather.Fully customized also.And for the price?! Can't BEAT IT!
48
Junkei Glove
Many people say that it's the best Japanese baseball glove company
49 PM Custom Gloves
50
Dunamus Pro Gloves
Endorsed by many former mlb players such as Miguel Tejada, Manny Ramirez, Brian Jordan and active players like Jose Ramirez, 2016 world champ RHP from Chicago Cubs Pedro Strop and 2018 MLB inducted Vladimir Guerrero and others.
Dunamus Pro Gloves are hand made, Pro quality glove and leather. This company allows an individual to fully customize a glove or to place an order on a stock glove. Dunamus has many professional players including MLB players like: Miguel Tejada, Manny Ramirez, Jorge Soler, Pedro Stroo, Brian Jordan and Jose Ramirez. This company is based out of South Florida. There are different models and styles available for purchase and customization. Dunamussports.com is the website. Instagram:Dunamusprogloves
Number: 9545996857
PSearch List
Related Lists

Best Spalding Baseball Gloves

Top Ten Greatest Players to Win the FIFA World Cup Golden Glove
Top 10 Best Baseball Brands
Best Brands of Baseballs
List Stats
4,000 votes
52 listings
11 years, 135 days old

Top Remixes (11)
1. Akadema inc
2. Rawlings
3. Mizuno
ballgloves
1. 44 Pro
2. Wilson
3. Nike
jpcippy3
1. Akadema inc
2. Nokona
3. Mizuno
mleat97
View All 11
Error Reporting
See a factual error in these listings? Report it
here
.