Top Ten Best Filipino Basketball Players
The Top Ten
1
Xoom
You might be shock or maybe wondering and asking.. " who is this guy?.. But watch out to for this feisty, tricky and most of all..
Speedy point guard.. Not more than 5 years from now this young kid will make a history that would definitely shock the world.
2
Donaldo Don Don Hontiveros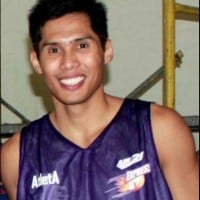 One of the best 3 point shooter of all time.
3 Jimmy Alapag
4
Asi Taulava
He is not a Filipino, people who doesn't make money in the U.S come here to make money, what a shame we idolize this foreigner, who make us look like idiots to name him in our national team. After all we never have a medal in any Asian Games.
Pauliasi M. Taulava better known as " Asi " was a former league MVP and all - star MVP's ( 2 ) this 6'9 giant is a very animated player and once was a dominant figure on his younger years.
5
Ricardo Brown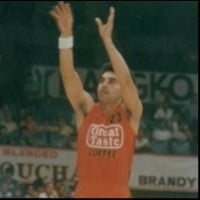 RB.. you might not no about him but he was a former great in Philippine Basketball.. and he was one of the few Fil- Foreign Players to be drafted in the NBA
He was a former Rookie of the Year and League MVP 1985.
6
James Yap
James yap the best
Big game james yap..
Down to earth
7
Ramon Fernandez
Nick named " El Presidente ".. a former four time MVP
And also considered by many people as the " Greatest Player in the Philippines ".
8
Gabriel Norwood
This 6'5 all around player can play multiple position.. original played as point guard but swapped to different positions due to the team's ( Rain or Shine ) lacking of tall players, Gabe has the wing span of a 7 footer.
9
Calvin Abueva
"Determination is his weapon. Energy guy who playing all positions, 6'2 Small Forward who rebound like Sakuragi. Hustle player who sacrificing his own body to get the possession. He is an all-around player, he can do anything. I think "The Beast" he will be the Best Player in PBA on future.
Calvin abueva can we compare him as LJ of Cleave Land. The way he on fire in shooting, rebounding, and ball handling...We can considered his the best pba player today...watch out his 6'1 tall how comes his 6'8 or more...
The Best Player I've ever seen. The second ROokie of the year mvp if the stats valued the most. a 6'1 double double machine who played all position Wow
No one can beat a beast
10
Allan Caidic
The greatest outside shooter in the Philippines.
A.K.A. the " Trigger Man " known for his sharp shooting ability and has the league record for highest scoring in a single game wiht 79 points.
The Contenders
11 Alvin Patrimonio
12 Mark Caguioa
13
Junmar Fajardo
No one can defend him.
14
Erik Spoelstra
You might just think that he's just a coach.. Erik was a former College player form the University of Portland
He was awarded as the West Coast Conference Freshman of the Year and scored over 1000 points during his Collegiate career and besides he is the coach of the " Star Studded " team the Miami Heat.
15 Jeffrei Chan
16 Danny Seigle
17
Ray Parks Jr.
Bobby Ray is a very great shooter the kid can shoot, whether its form the foul line, perimeter, and most of all he is a very good three point shooter he was one of the top recruits of 2011 in the United States but chose to play for his native Country.. the Philippines.
He is currently playing for the National University Bull Dogs.
18
Paul Lee
Paul is great player
Paul Lee is good player plus he got rookie award one times champion ship he are mvp
19 Benjie Paras
20 Japeth Aguilar
21 Robert Jaworski
22 Kelly Williams
23
Chris Tiu
Tiu is great player
24
Atoy Co
He perfected the fadeaway shot before Jordan was using it.
25
Caloy Loyzaga
The best ever Filipino basketeer. Selected as mythical five member world basketball team during his time.
PSearch List