Top Ten NBA Head Coaching Candidates in 2020
With the amount of coach firings and the amount of coaches that could be fired, I thought I might as well take a break from the Playoffs and look at these great coaches that could have their chance. This list will feature no current coaches on teams at the moment. They have to be either not active or they have to be assistants.

The Top Ten

1 Kenny Atkinson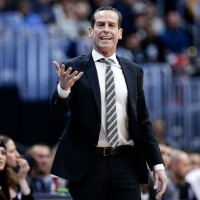 Kenny Atkinson is easily the best coach on the market. I would be so surprised if he doesn't get hired. The man is a master at player development and he is very underrated when it comes to actually winning. Atkinson was one of the best coaches and he got fired for no reason. I could see him doing well on the Bulls and the Pelicans. If the Kings job opens up, I think he would be great there as well.
2
Jeff Van Gundy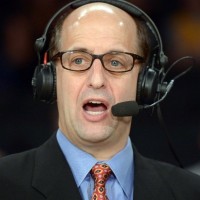 Jeff Van Gundy is an absolute legend. He hasn't coached though since the early 2000s, but he was a great coach till the day he was fired for some stupid reason. He has had success and will have success again. I would hire him. I think he would do best on a contending team like the Sixers, Rockets, and Nets. All those are jobs that could open up.
3
Mark Jackson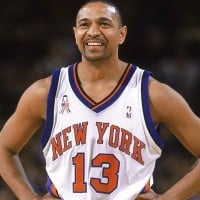 Mark Jackson is very good coach that doesn't get the credit he deserves for growing the Warriors. I think he could be a great coach on any team.
4
Adrian Griffin
Adrian Griffin is a big reason the Raptors are so good. A very good coach that has learned under Nick Nurse, who is the best coach in the NBA at moment. Nurse is pretty young, so I don't expect him to ever get the Raptors job. I think he will eventually have to change teams. Preferably a young team I think.
5
Ty Lue
Ty Lue is a very good coach that should be a head coach right now. I could see him doing very well on the Pelicans since Zion and LeBron are very similar and he coached LeBron with some success.
6
Jason Kidd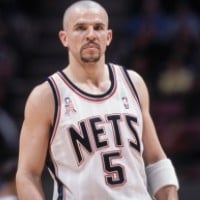 Jason Frederick Kidd is an American basketball coach and former player. He was the head coach of the Milwaukee Bucks of the National Basketball Association.
Kidd has done great as assistant on the Lakers. I think he may want to stay in that role, but I think he could also want to move to a different city.
7
Becky Hammon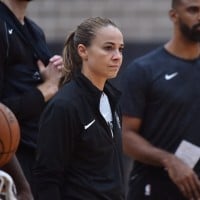 Hammon has positioned herself well to become Popovich's successor. Popovich may retire this year, so she could be getting a job as head coach real soon.
8
Ime Udoka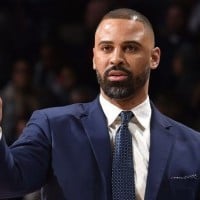 Ime Udoka could be getting job soon. Used to be a assistant for Pop and now he is an assistant to Brett Brown. He should be getting his first taste of head coaching soon.
9
Alvin Gentry
Alvin Gentry just got fired from the Pelicans. A little unfair, but I can see where they came from. He will automatically contend for another job in the NBA. I honestly have never believed him to be a great coach though.
10
Stan Van Gundy
I think Stan could be done as a head coach after what happened with the Pistons. I think he could be a really good defensive coach though.
The Contenders
11
Mike D'Antoni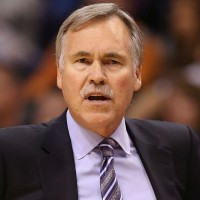 Mike D'Antoni getting fired is so surprising. I think he is one of the best/most innovative coaches ever. I expect him to get hired by someone.
12 12 Doc Rivers
BAdd New Item