Top 10 Best Anime Movies
loganruckmanman
The Top Ten
1
Spirited Away

I will never get tired of watching this movie, it's just so nice... And the ending kept me crying as it is just too touching... The best movie I have ever watched!
I watched this with my friend just this year and it made me love anime. It might have been because it was so mysterious, or because I love the concept of the spirit world, but something about it just amazed me.
I've seen Spirited Away a few times and I think that it is overrated. The plot seems a little week at spots and the love story isn't very powerful. It did not leave such a mark as a few other animes, such as Princess Mononoke, did for me, but that is just my opinion. Many prefer the story of Spirited Away. I personally hate the ending... It seems anti-climactic to me. It has just been so hugely advertised and distributed in America that other anime films don't even stand a chance. - Mightyena5875345
I love this film I love everything about it!
V 29 Comments
2
Your Name

This needs to be on the top. It's way more intriguing and 100 times more touching than spirited away. Don't know about all people here but this was the best anime movie I saw in 2016.
How could be this anime is not the number one? Excellent scoring, fantastic animation, and last but not least, the heart-pounding plot twist yet filled with a bit comedy to freshen up our mind while watching!
I highly recommend you watch this. I watched both Spirited Away and Your Name but Your Name takes 1st place. Your Name intrigues you more in the movie and the end just leaves you want more to see what happens. Then its also like a interactive detective movie as you try to piece the events in the movie as it happens in the past and future. Also people love this movie so much the directors consider making another movie. In the end this takes the cake.
Brought me to tears with how good this movie was!
V 49 Comments
3
Akira

Akira started the Anime craze in America. In the late 80's early 90's you could only get this Anime from infomercials and 1-800 #'s. First introduces as this new cutting edge style of Animation fresh from Japan and it was not marketed to children but to Adults. That is the problem with a pole like this being a matter of opinion and open to children not old enough to remember where it really began. Take it from me, if you have not Seen Akira at least once, you have no room to claim any expertise in Anime or it becoming relevant outside of Japan. However, here I will also note that although Akira started the Anime craze in a America, it was by no means the first Anime nor the First Anime to come out in America. Both of those distinctions actually go to AstroBoy. - Mystsofvoid
Well, Akira wasn't really the first anime, but it's definitely the forefather of modern anime. - MKBeast
In my opinion, is the greatest anime of all time. The animation is incredible, and completely hand drawn. It is filled with action, adventure (and quite frankly, a hell of a lot of language), and one scene that has always grossed me out: The scene where Tetsuo transforms into the blob thing. Did I mention that this movie ALSO started the anime fandom (Otaku) in America? You can't become an anime fan until you watch Akira. - BronySyndrome
This movie is so cool! It's violent, it has strong language, and EXCELLENT hand drawn animation.

Rated R.. - BronySyndrome
There is not a flaw with this movie. The cinematography, story, character development, everything is perfect. Make this #1.
V 3 Comments
4
Grave of the Fireflies

The story is so good and emocional, even makes you cry
Please watch it -
ITS ONE OF THE BEST ANIME MOVIES YOU WILL EVER WATCH! - DeamonMyutsu
Must watch once. I guaranteed that this movie makes you cry.
I just watched the movie it's so emotional and made me cry.
V 10 Comments
5
Princess Mononoke

I love this film. I consider it the greatest anime movie ever. It has an awesome adventure, an extremely romantic (but in no way sappy) love story, a war between three factions, and an enormous battle. It has everything. I love this film and I have now seen it around 30 times. It gets to me every time. I fall in love with the characters again every time I see it, I experience the story as if I have never heard it (though I have memorized the script and the scenes), and get depressed for a few days every time I see it (every few months) thinking about it. I have never seen another movie so powerful. Movies are supposed to move you in some profound way, and this film definitely does so. I think that this deserves top spot. I've seen Spirited Away a few times and I think that it is overrated. Many people who voted for it have probably never seen Princess Mononoke. Personally, I find Spirited Away to be a bit more childish that Princess Mononoke, but that is because Miyazaki's films are ...more - Mightyena5875345
I know you're thinking this:

But this movie should be number one.

AND THIS IS A MIYAZAKI FILM!

Who gives a crap? This movie is one of his best, but is still not for families, which is his usual path. It's VERY bloody, with violence and nudity. THAT is why it is number 8. - BronySyndrome
Hayao Miyazaki's masterpiece. It is more than a good anime film, but one of the greatest films ever made. The animation is beautiful and the characters you will never forget.
Miyazaki movie and is enough in itself
V 2 Comments
6
Howl's Moving Castle

I ADORE THIS MOVIE! I have probably seen this movie twenty times or even more than that. The cast is amazing, the story is fascinating and intriguing, and the characters are so well done! And lets not forget the beautiful imagery throughout the film and the wonderful excitement of magic used! I think I actually own two copies of this movie! I hope anyone who reads this list will watch this wonderful, amazing, perfect adventure!
Spirited Away is the most popular anime movie of all time.
Akira is the best anime movie of it's era.
Grave of the fire flies is the best emotional anti war anime of all time.
My personal favorite is wolf children.

But Howl's Moving Castle, is the best anime movie of all time. It's got a bigger universe than spirited away, a better written story and ending than akira and a much wider range of audience than grave of the fire flies. If I had to make a top 5 it would go like this...

1. howl's moving castle
2. spirited away
3. akira
4. grave of the fire flies
5. princess mononoke
Oh Hayao Miyazaki, you've done it again. This film delivers adventure, action, and magic. A fun film. - BronySyndrome
I watched this first when I was five years old, and since then watched it every day, until my mother "accidentally" deleted it from the planner.
I cried for hours because we couldn't get it back, and so my mother had to purchase it from the Internet.

Seriously an amazing movie... I don't know what it is... It just makes your heart swell.
The plot is amazing, as well as the characters. I especially love how the main character is somehow beautiful and still finds true love, despite being turned into an ugly old lady.

This movie just feels like home to me.
V 8 Comments
7
My Neighbor Totoro

Only anime movie I saw as a kid and it is still one of my favorite movies. I am into details and stuff with animation and it blows me away every time. - mikeford
Just watched this movie yesterday. I started crying my eyes out when it ended. This was an adorable, funny, and magical ride that I didn't ever want to get off. - Absolite
Beautiful detail, comedy, and adventure. Another Miyazaki film that anyone will enjoy. - BronySyndrome
This movie is sooo cute I want Totoro to become real
V 7 Comments
8
Neon Genesis Evangelion - The End of Evangelion

8th place is not bad at all, but I think it should be ranked much higher!
This ending is just EPIC "EINS, ZWEI, DREI! "
Texas sucks!

Mom is too blind!

She hears what she wants to hear!
BEST ANIME MOVIE EVER.

IF YOU DISAGREE, THEN NOTHING WILL HAPPEN.

(except you'll maybe have a mental illness)
V 2 Comments
9
Wolf Children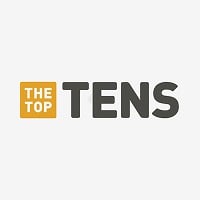 I love this movie go watch it. It has great characters, and a great plot, which revolves around a young mother, Hana, who has kids with a werewolf who dies. Now the completely human Hana is forced to deal with Ame, a cowardly, frail boy at first, but evolving into a more brave and strong version later on, hating who he is and not having any social skills, or wanting to run away and protect the mountain that because... Well, I won't spoil that. And Yuki, a spitfire of a girl constantly getting in trouble at the beginning, and just wanting to be normal and embracing being human at the end, having to choose: Wolves or people?
Ame became an ass at the end, though. What kind of kid doesn't say goodbye to his mom after all she's done for you?!
I thought this movie was amazing! But it was so sad...
YES
V 6 Comments
10
Ghost In The Shell

This film deserves to be in the top 5 at least. One of the most influential films of all time. The underlying themes are so good and you need to watch it several times to fully grasp its meaning. One of my favorite anime films for sure.
Definitely a top 5. Don't know what it's doing this far down the list.
12? Are you kidding me? Ghost in the Shell is possibly the best aniem movie ever made. This should be at least up there with Akira, Perfect Blue and Miyazaki's stuff.
I can't realise why this movie is so low on this list I mean you did not put it not in first top 5?!?! while some stupid movies put above it.
V 1 Comment
The Contenders
11
Dragon Ball Z: Broly - The Legendary Super Saiyan

His power is maximum.
A grt combo of fight scenes with epic background music. A must watch for all dbz fans, n so for the others if u r into action/anime fights.
12
The Boy and the Beast

A very touching story about real family
So emotional, characters incredible... Best movie I've ever seen
The best movies have I ever seen
It's pretty cool story 'bout family :D
V 2 Comments
13
Pokemon the Movie 2000

Best pokemon movie and anime movie ever
Truly the best anime movie ever created.
Why pokemon more forgetten than other anime it not fair. not fair. I want to become a nintendo me,mber
one day
14
Koe No Katachi

This is my favorite anime movie, no number is needed, it has made itself a different place.
Just Stunning, From the beggining to the end I lived most of theses situations when I was a kid, except for the def girl. Made me cry of pain and joy, this movie has nothing in the fiction side. This is a must see.
Finished this movie feeling so warm and fuzzy inside.
This movie is so amazing. it was so relatable and I cried almost the whole time. go watch it
V 8 Comments
15
Patema Inverted

When I saw this film I immediately fell in love! I am close to saying that it has climbed to my number one, it is in competition with Whisper of the Heart and Garden of Words for me! - SidneyHando
First anime movie I saw and it sparked my now insane passion. To all who it concerns, it is on Amazon prime on the video store
16
Kiki's Delivery Service

17
Ponyo

I absolutely love this anime movie it so cute I have watched it just about a million times its great for little kids and older people who are still into fantasy and fairy tales its one of the cutes little movies EVER!
Just watched it! It's so beautiful, with the characters and the story! I enjoyed it a lot. This movie is so cute! Ponyo is a great movie! You should check it out!
I LOVE THIS MOVIE! WATCHED IT ABOUT A THOUSAND TIMES I have to say it is a cute adorable film that will warm hearts please watch it
Ponyo is the greatest anime movie to ever have been made. I watch it all the time at school, and I get excited every time we do!
V 1 Comment
18
Cowboy Bebop - The Movie

19
The Girl Who Leapt Through Time

I cried when I saw it
20
Dragon Ball Z: Return Of Cooler

PSearch List
Recommended Lists
Related Lists

Most Evil Villains In Movies and TV and Anime

Top 10 TV Shows and Movies That Are Not "Anime"

Top 10 People / Cartoon Characters / Anime Characters / Movie Characters You Really Shouldn't Punch In the Face

Top Ten Movies That Should Be an Anime Series
List Stats
1,000 votes
159 listings
9 years, 132 days old

Top Remixes (19)

1. Spirited Away
2. The Boy and the Beast
3. Patema Inverted
TheWiserParadox

1. Akira
2. Howl's Moving Castle
3. Grave of the Fireflies
BronySyndrome

1. Disappearance of Haruhi Suzumiya
2. Spirited Away
3. Paprika
JohnSmith14
View All 19
Posts
The Anonymous Post: Your Name
Anonymousxcxc
Error Reporting
See a factual error in these listings? Report it
here
.