Best Department Stores
1
Macy's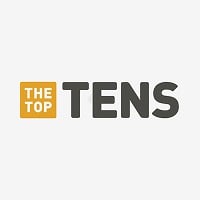 Great sale and best customer service!
I work there and there is a lot of things to choose from and lots of sales you can't miss
Always well-stocked with general consumer -and- upscale items at surprisingly modest prices. Frequent Sales add to their "price appeal." Sales staff are extremeley courteous and generally well-informed. I'm a great fan of Macy's and do, perhaps, 80% of my shopping with them. Note that their online website is also a wonderful way to shop and compare ALL of the items they carry!
Macy's is the very best store to shop. You can always find something you need or can use. Blessed Long Island New York
2
Target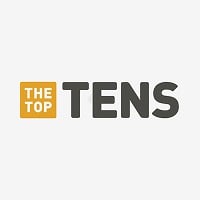 Target Corporation is the second-largest discount store retailer in the United States, behind Walmart, and a component of the S&P 500 Index.
TARGET my mom is in love with target!,I love target too!
Target has great products at an affordable price. Everything I buy is of good quality and anything I have bought has lasted me.
Overall best customer service! And their stuff is less expensive than Wal-Mart's with their red card!
Overall best service and the prices are lower than WalMart with their target debit card!
3
Costco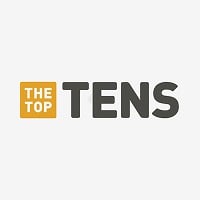 Costco rocks! It has everything you need
This is not a department store. But it's a good store.

I love treating their free samples like an all-you-can-eat buffet! :D
4
Kohl's
The best! No deceptive advertising, great salespeople, efficient cashiers, a no-hassle return policy... I LOVE KOHL'S! AND they have brand names I like for examble Converse, etc. LOVE, LOVE, LOVE KOHL's! And I love the coupons they email! THanks Kohl's!
Always find great deals. Enjoy that they have quality merchandise. A very welcoming environment and very helpful employees. Even after saving money they give you cash back so you can shop once again and a great shirt that could have cost $14 ends up costing $4. Kohl's is #1 for its great service its unbeatable offers and its great quality products.
Kohls always has nice things. To me, they can be a tad expensive, but I actually really like a lot of what they offer there. I especially love the fact that they carry so many nice types of jeans and beautiful tops. I love going to shop with them for their winter items.
The absolute best overall shopping experience. No extra stuff they sell what they know and what we as customers want with great prices wonderful employees and nice clean stores. Top name brands and designers
5
Walmart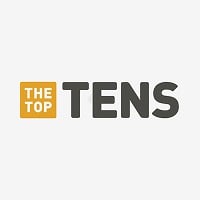 This a good store to buy electronics, sd cards, game consoles, or groceries, or go to mcdonald's for a lunch break, or subway in some other places
The items in Walmart are always lower in price. Sometimes I tried to go to other places and wanted to try something new. However, I finally still will end in Walmart to buy more things because I do not want to waste my time to drive around.
The locations are convenient and the people usually aren't prejudiced towards you like at other establishments.
WalMart has the best online shopping experience, and their stores are well stocked with what you need. The only complaint is lack of customer service, and the most rude associates known to mankind. It's the little people who make or break your your success since they are who we come in contact with not the CEO'S.
6
Dollar Tree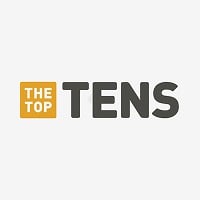 YEAH THE DOLLAR STORE! EVERYTHING IS ONLY $1. WHO CARES IS IF IT'S CHEAP BUT IT WHORES SOMETHING. MY FAVORITE PLACE IS THE TOY SECTIONS. :)))
Whoa everything 1 Dollar
People REALLY need to LEARN HOW TO SPELL!
Dollar trew does not have a wide variety of options. Dollorama is way better
7
JC Penney
They have everything i"m looking for with fast online delivery
The best customer service ever!
OLDEST STILL STRONG...NICE Place
Amazing customer service, and anyhting you can think of is sold in their store that has to do with appearance.
8
Nordstrom
Nordstrom is the best store ever. Great selection, excellent customer service and their return policy is the best. No questions asks. They strive for customer satisfaction 24/7. I love shopping at Nordstrom!
Better selections than Macy's. Better customer service than any other store I've ever been to, and cheaper prices than Neiman Marcus and Saks 5th ave. Wonderful rewards program too and ability to open up a store debit card, that's right DEBIT card.
There isn't another department store that compares to Nordstrom in customer service and quality of products. They carry the best brands and most current fashions while delivering legendary service!
Customer service seems to be a dying art in most stores. Nordstrom is only
store which has continued the practice of great customer service.
9
Sam's Club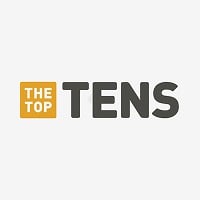 I FIND MOST OF THE THINGS THAT I NEEDED TO HAVE FOR A WHILE ON A GOOD PRICE. THE BAKERY IS THE BEST!
10
Neiman-Marcus
Neiman Marcus has the most exclusive, and highest end selection of any department store. Their customer service exceeds that of any department store in the us.
Secure ordering system and online stock availability updated always.
Fast and free international delivery by courier service and packed so nicely.
You can buy an airplane.
Your cannot beat the customer service
The Contenders
11
K-Mart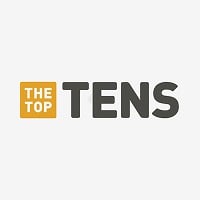 K Mart is dying - YoshiApple
The K-mart that I shop is very big. It is bright and the displays are all good. The prices are good and the variety of merchandise is excellent. The store is always clean and very modern.
12
Meijer
Meijer is the Jewel of the north. It's like Wal-Mart, but way better.
Midwestern hidden secret
13
Bloomingdale's
No. 6! You gotta be kidding me! Bloomy's is the best of them all hands down! Nicest store layout of all the other "high end" department stores. Largest selection. Product exclusives! 59th St. Flagship store, you can't beat it!
Best selection for everything!
Bloomiess! The store is a fantastic place for great buys, fantastic jeans and fashionable items. Their jeans last FOREVER, too! They have shoes for every occasion. Their suits have such a perfect fit to them. LOVELOVELOVEthis store.
14
Saks Fifth Avenue
Saks is the BOMB! I love it. The clothes are really expensive but it is so worth the money!
Saks is THE BEST luxury clothing store EVER! You never have have to question the quality and you're ALWAYS getting your money's worth.
Saks beats NM hands down on service and quality
If your thinking about buying high end clothing and want to do it at a department store instead of a small boutique, then SAKS is where you want to be. Stores such as Macy's and Khols are NOW considered as common as Tjmaxx.
15
Kroger
My favorite grocery store hands down!
16
Dillard's
Dillard's has great product selections from all the top vendors and their customer service is excellent. I enjoy how organized and neat their store is, it make shopping easier.
Great service, good brands and pricing. Stores are always well organized and bright.
Dillard's has great Men's clothing and a great mix of new and classic styles. Amazing housewares department as well as great service
I love Dillard's shoe department!
18
Gap
I absolutely LOVE Gap nice clothing for the ENTIRE family from infants to adults!
Ok. But the clothes are a bit uncomfortable
19
Bon-Ton
Closing Soon
Love the quality and price point of the merchandise. Great Store, with friendly associates.
Clothing high quality, sales prices are great, love this store!
20
Century 21
This isn't a department store.
21
Abercrombie & Fitch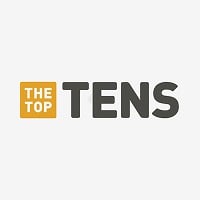 Abercrombie & Fitch is a great store. It's the kind of store where you go in, spend a few hundred, and don't regret any of it. Their clothes are beautiful, unique, excellent quality, and long lasting. I DEFINITELY recommend.
They have really cute clothes. I have seen lots of people who wear there clothes.
expensive... but they have nice clothes - mmpritchard
I love abercrombie the only thing I don't like about it is that some of the clothes are very preppy.
22
Sears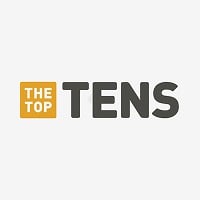 One of the few stores where the sales ladies will help a man find panties and allow him to try them on for fit.
BEST STORE EVER! 1
I've shopped at Sears for over fifty years. In that span of time I have never been disappointed. The bad rap given to Sears is uncalled for; it has been hit the hardest by internet on-line shopping. I want to see what I am buying. Every product I buy at Sears has always been there for me. Don't give up; there are some of us out here that still believe in you!
Sears items are always on Sale. They're cheap and the clothing actually is quite fashionable. I don't know why sears always has a bad rap.
23
Aeropostale
Aeropostale is an amazing store for guys and girls. Their prices are a little high, but they always have a great sale going on. The clothes are really cute, especially the sweaters and hoodies.
Best clothes always great sales going on and there clothes r so soft - kahardy32
24
H+M
Even though the store maybe a little expensive I still shop there
25
Home Goods
Nice name. Its lovely
Great products at a good value
26
Forever 21
Always keeping up with the latest styles, Forever 21 stays trendy, fresh, and up to date. They keep young ladies everywhere looking beautiful, at a most reasonable price.
Forever 21 has good prices, and great clothes, but it is always very messy and full
Best store ever almost all my clothes are from forever 21
27 Martins
28
Gimbels
Gimbels is no longer it was bought out by brown and Williamson tobacco now out of bis senses tobbaco people used the failing chain for write offs
29 Harvey Nichols
30
Belk
Probably my favorite. For one, I consider it an actual department store. Two, the prices are set at a reasonable price and the discount is actually a discount. If you ever go into kohls and notice their original pricing? It's an outrageous markup. They only do that so it looks like you are getting a sale.
I really like this store, it is my favorite department store! Usually lower priced then other stores and ALWAYS having sales! I wish they had more locations though.
The "Southern style" stuff they sell here is annoying. - Target
Good Quality, good prices, good selection. Everything that Macy's is not.
31
Woolworth
I thought it was out of business, I give it a great
They're gone but not forgotten a real pioneer in the industry
32 Mervyns
33
Marks & Spencer
I like the food court in marks and spencers plus the staff are happy to help
UK and proud of it. Staff are always friendly and helpful.
tbh it's the only 1 I know :/ - muckie
34
Filene's
They should have never been closed
35 T.J. Maxx
36 Stern's
37 Woolco
38
Cooks
That's a cool name
39
Von Maur
Von Maur is one of the nicest places I have shopped, ever.
Customer service is great and their creature comfort is beyond anyone else.
To be candid, I can't really afford them as a front line store, but if I got a significant raise / promotion I'd shop there regularly!
I believe they'd be top ten if there were more of them and we had leadership in office that encouraged personal wealth
Great Customer service. Free shipping, gift wrap. Free alterations on basic alterations: unlined skirts, ladies slacks.
40
E.J. Korvette
This was the greatest retail store of all time, unfortunately it had bad management and went out of business in the late 70's...harris freedman former store mgr
41 Barneys New York
42
Benetton
Great clothing! Great sales! Great quality! The sizes usually run small since it's from Italy. The stlyle is very cool!
43
Bergdorf Goodman
I love this store. I order a Gucci handbag without any hasel. The servis was just excellent. Will be shopping again.
44
Venture
Loved this store should have never closed!
45
Harrods
Na I think Harrods should be more near the top 47 is a pies take owner of the most luxury goods and brands and people travel from all over the world for a taster of Harrods luxury
I'm american so I wish I could go but when I do I probley could spend my Giant work bonus for designing the best costumes on broadway when I grow up!
46
Stein Mart
Loved this store when I was visiting South Carolina and also when I visited Florida. Great prices and great Quality clothing, shoes, and so much more!
Love Stein Mart, first discovered in Clearwater Florida then Myrtle Beach, always come home with a car load. Wish we had one in my hometown, Huntington WV
Best Department store ever!
47 Stage Stores
48
Selfridges
Sorry but what's the one named the best department store in the world (Selfridges)
Luxury store in London, UK
49 Coin
50 La Rinascente
PSearch List