Best Sneaker Brands
preachinpreach
The Top Ten
1
Nike
I like to wear it because it is comfortable and stylish ( Nike Air Versatile 3 )
Love em!
NIKES! I had Nikes from WoobBury Commons Mall in UpState I love them! Neat! Easy! Awesome! Worth the price like a million dollars! (got them for 50 bucks)
I vote for nike cause all my friends wear nike and I do too and I think they are really good sneakers and they are very stylish but expensive
57 Comments
2
Adidas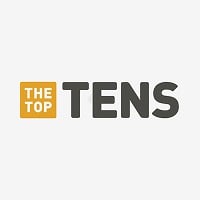 Adidas AG is a German multinational corporation, headquartered in Herzogenaurach, Bavaria, that designs and manufactures shoes, clothing and accessories. It is the largest sportswear manufacturer in Europe, and the second largest in the world. They were first founded in July of 1924 as Gebrüder Dassler ...read more.
I own ultra boost they are very comfortable and look sweet if you like nike you gay
Adidas are the BEST! They have AMAZING quality and have verities of chocies.
I ❤ Adidas LOL! I and my mom agree that they are better than Nike's because when I wore nike's to school everyone said that they are fake because they where only 60 bucks. Adidas questar ride was for 145 bucks so I don't think people will say that they are fake
The first sneakers I had is adidas stansmith so I vote for them.
53 Comments
3
Air Jordan
The best I ever had
Better than most and most yall dumb asf... Yeezys down there are adidas... I can go for ages
I love Air Jordan because it is the coolest sneaker ever. Colors, and style. I like the Jordan retro 10, and Air Jordan 1 midtop. Air Jordan makes greatness. Olso they're both Nike.
What isn't this under nike?
41 Comments
4
Converse
I own converse
Chucks. Cool, playful and geeky all in one. - JayJayPlane
Comfortable
This Brand really gives me much foot comfort. I am using this for 7 years now..
52 Comments
5
Reebok
Since I tried reebok I haven't wore any other brand. Those shoes are very comfortable. Reebok Classics design is the best in the market and they have a reasonable price.
I vote reebok for comfort and looks currently I'm using it I haven't tried any above mentioned brands though
I and my wife wear Reebok, made well and very comfortable. Podiatrist also recommended.
Reebok the best shoes I have ever been to
3 Comments
6
Vans
VANS are very comfortable cool sneakers
I vote for vans because like they are amazing quality and they look amazing. Vans are like the best shoes out there and they are amazingly comfortable! I love vans! They are like the shoes of awesomeness! :) I got vans like lasts year and they are still amazing quality. They aren't ripped at all. They got kind of dirty but its still amazing! I like chicken. Rainbows. Dirty Underwear.

Sent from my iPod
Vans are always the best. VERY COMFORTABLE. And the quality is really perfect. I have Vans that I bought three years ago and I still use it. Another thing is Vans has its own unique style. Their styles are really awesome. I just love Vans that's all.
love these shoes... need to scavenge enough money to pay tho... mildly expensive
22 Comments
7
Asics
They are no-nonsense sneakers without all those lines and logos in bold colors! They fit very comfortably. I love them.
Only sneaker I wear. They are super comfortable and stylish. I have a pair for running and a pair of tigers for everyday wear.
Simply the world's most sophisticated running platform - without the distraction and unneeded expense of superficially attractive collectors editions.
The only problem with these sneakers is that they never break so you have no excuse to buy new ones. I do anyways. Super comfortable and pretty too.
9 Comments
8
Puma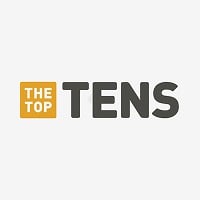 Puma SE, branded as Puma, is a German multinational company that designs and manufactures athletic and casual footwear, apparel and accessories, which is headquartered in Herzogenaurach, Bavaria, Germany.
Best design at the moment. All dad shoes are fire.
Best over all, timeless design and price.
puma has got the best designs....radical,stunning and so beautiful....you dun feel like putting in on your feet...
I have had my pumas for about 2 years now and I love them! They sell them at softmoc, footlocker, and puma. Com. Check them out! They are amazing and about 30-100 dollars based on the store and shoe style. Definitely recommend them!
15 Comments
9
New Balance
Perfect fit
Best damn shoe for the feet.
This is the shoe that Steve Jobs recommends, and trust me, he has flat feet and he knows.
this is the most comfortable shoes on the world...
18 Comments
10
DC
The best kicks I have ever seen, I'm a graphic designer and I'm not easily impressed. phlegmatic as I I'm I give dc my vote, hands down it kicks ass
These shoes are so cool the color the designs are great I recommend these for skateboarding and I skateboard a lot so there very useful
They actually last more than 3 months unlike Nike, or converse ever since they were bought out by nike
One of the best sneakers I have ever had I have had mine for about two years and there still amazing
8 Comments
The Contenders
11
Fila
Conventional and subdued.
cute
These shoes are cool,stylish and amazing
There comfortable alse well
Comfortable and are nice looking
7 Comments
12
Skechers
They may be a put down brand, but their memory foam shoes are heaven yet stylish
I have 3 pairs shoes of this brand for most than 3 years, daily use over hard sand and they are almost as new. Price was around US$40.00 in Amazon.
THE BEST.
13 Bape
14
Supra
Most comfortable ones by far
Best the is
Supra's are THE BEST sneakers for me, VERY COMFORTABLE. Not like Vans, CHEAP canvas materials and IS NOT COMFORTABLE at all.
Hands Down. Supra all the way!
13 Comments
15
Marc Ecko
Its classic and very comfortable. Good designs, worth the price.
16
Lacoste
The best comfortable sneakers ever. Unique n stylish
Nice shoes and nice brand
Classy with any outfit...
Best sneakers
1 Comment
17
Vlado
Have a Jordan collection. Just discovered Vlado. Calculated that my Hares are worth roughly 3 pairs of equally nice sneakers from Vlado. New collection here I come!
Vlado sneakers are really underrated. They have a few of the nicest high tops I have ever seen
I have a collection of almost all sneakers but not Vlado.
Undeserved rating bitch
18
Lotto
They're great
I don't really reccomend wearing these... I don't see anybody wearing these
19
Diadora
N9000 are the best sneakers for sure
Heard I mean
Its good for running... I've head >_>
20
Champion
I have green and black champions at home I have good interest in them.
Yeah these are quite light and comfortable pretty good for running.
I have the octoflexes they are so light and comfortable I like them better than the free run 2 I think this is a great shoe for runners and couch potatoes.
I love theese shoes I have the vision fit and there so comfortable
1 Comment
21
Royal
Lol who even wear these? I have not seen anybody wear these yet
22
Avalanche
Super stylish unisex shoes and comfy
AWESOME!
23
Yeezy
I need a pair
Lets get it
I'm sorry but whoever didn't vote for this has gone full retard
Yeah
4 Comments
24
Under Armour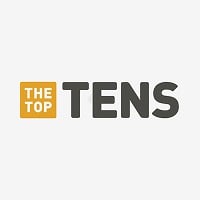 Under Armour, Inc. is an American company that manufactures footwear, sports, and casual apparel. Under Armour's global headquarters are located in Baltimore, Maryland with additional offices located in Amsterdam, Austin, Guangzhou, Hong Kong, Houston, Jakarta, London, Mexico City, Munich, New York ...read more.
This ranking is ridiculously low. I understand that because they are my favorite doesn't mean everyone agrees but I'm stunned at how low UA is ranked.
I love Under Armour shoes I prefer them better then Nike there quality is great and they are super comfortable and stylish and its worth the price and they last a pretty long time and are good for any type of sports and fashion
Should definitely be in top 5 one of the the most famous brands on earth
Stephen Curry shoes are the best basketball sneakers
4 Comments
25
Saucony
Great work shoes for those of us who stand on cement floors...
Comfortable and the fit is nice well worth the money
Great shoes when you're on your feet all day.
Great running shoes!
2 Comments
26
Brooks
Fantastic. Comfortable. Long lasting.
They are the best use of ever had I had two pair that I bought it at Sears in 1992 and I just threw them away last month I used in Alamo the lawn in I remember my son was born when I gave birth to him and these shoes I mean come on they are some of the style of shoes I ever had in like I said they were comfortable before memory foam was even out I mean these guys Brooks shoes were one of the best and now no buddy has them - gordokc77
So comfortable and can't wear them out after 4 years.
The best quality and comfort of all brands.
27
Globe
These are not comofortable at all :/
gang
28
Mizuno
Just got them. Been great. Very light and comfortable
29
Diesel
My friend says they are the most comfortable shoes he has ever had. I want to get a pair so badly. They look so nice. Why weren't they on the list before I put them on
I don't own a pair but my friend does and he says there the most comfortable shoes
30
Dr Scholl's
most comfortable shoes, don't buy any other kind now
I like those
31
Superga
They look so good, you can wear them with almost everything, cause they are simple and look fantastic no matter what they go with.
32
K-Swiss
Long lasting. Most comfortable. Simply stylish.
Kswiss, simplicity is beauty. Durable & comfortable, enough said!
Been wering swiss for over 20 years,and I'ii have to say that they're the best shoe I've worn. They're long lasting good looking and reasonably priced. They say you get what you pay for,and you certinaly do with swiss. LOVE EM!
33
Phat Farm
Fashionable, but not really sporty I guess.
Mor laj that farm
34 Adio
35
Osiris
Terrible shoes! Very expensive and fall apart in a few wears... my experience comes from several pairs falling apart.
36
Creative Recreation
Style, comfortable and grown.
37
Pony
Another great sneaker that rocked the early 80's
38
KruZin Footwear
So stylish and unique and super comfortable! I'm up my feet all day at work but these Kruzin are so light and comfortable! I feel like I'm walking on a cloud!
Fashionable. People always comment. Comfort is great as well. Stylish and comfy all-around shoe.
Fashionable sneakers and comfort, KruZin delivers on both!
Cool designs and super comfortable
39
Radii
Radii is a good sneaker brand, very good material like Supra's.
40
Keds
Because my mom got those sneaker
My mom used to wear these every time I went to the laundromat she throw them in the wash because they need to be sneaker white sheets say oh my gosh my mom was crazy about these shoes she go to Sears and buy at least 6 pairs for a hundred twenty bucks I mean come on the lady was crazy - gordokc77
The classic champions
Keds are good
41 310 Motoring
42 American Eagle
43
Geox
Water resistance shoes are cool
It is stylish and comfort
44
And1
Very good and seldom
Great hightops
45
Macbeth Footwear
Great Vegan kicks
Macbeth Footwear is the best shoes for musician. The founder of Macbeth Footwear is Tom Delonge (BLINK 182 & Angels and airwaves).
46
Ewing Athletics
Sneaker brand created by Patrick ewing who was the first basketball player to have his very own sneaker brand, even before Jordan
47
Giuseppe Zanotti
These are Sick
48
Us Polo Assn
Great sneakers
49
Dolce & Gabbana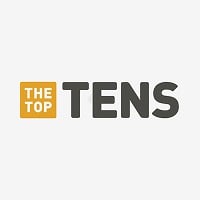 Dolce & Gabbana is a luxury Italian fashion house founded in 1985 in Legnano by Italian designers Domenico Dolce and Stefano Gabbana.
D&G is my top pick! I love the designs and as a high schooler, I have at least fifteen pairs!
50 Aldo
PSearch List