Best Sneaker Brands
preachinpreach
The Top Ten
1
Nike
NIKES! I had Nikes from WoobBury Commons Mall in UpState I love them! Neat! Easy! Awesome! Worth the price like a million dollars! (got them for 50 bucks)
I vote for nike cause all my friends wear nike and I do too and I think they are really good sneakers and they are very stylish but expensive
I VOTE FOR NIKE because THEY ARE SIMPLY THE BEST, AFFORDABLE THAT MEANS THEY AIN'T SO EXPENSIVE, THEY CAN BE OBTAINED FROM ALL OVER THE WORLD, THEY ARE OF HIGH QUALITY AND GOT VERY NICE TRADE MARK.

Nikes are my favorite because they are not only for sports and summer,but also for winter.I have Nikes as my sneakers right now and they are very comfy.They are the best for outdoor sports(like running,soccer,basketball,etc).I cannot describe anymore how good they are.
V 51 Comments
2
Adidas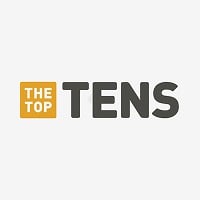 Adidas AG is a German multinational corporation, headquartered in Herzogenaurach, Bavaria, that designs and manufactures shoes, clothing and accessories. It is the largest sportswear manufacturer in Europe, and the second largest in the world. They were first founded in July of 1924 as Gebrüder Dassler ...read more.
I think adidas is the best shoe brand out there they are awesome I LOVE adidas!
They come in all different styles and colors, are comfortable, go with most clothing, classic, and are affordable. They're just a generally good shoe.
No matter you are an athlete, an old man, a teen, a man or woman, a doctor or a builder, Adidas fits you! - vagster
Still the comfort one and the best one for me, adidas have the most beautiful model and product!
V 45 Comments
3
Converse
This Brand really gives me much foot comfort. I am using this for 7 years now..
These are really cool. Converse high tops make me feel good about myself, and confident. Don't know why, they just do. Anyways, the way Converse feels also adds up. They are really comfortable, and aren't too casual or dressy. Anybody could wear them and look sporty but good.
I love Converse Because they're comfortable on on my feet. Its good old fashion sneaker on the planet. I see everyone wears converse, for school, work, and sports. I love the logo and the design. I like mid top and high top it makes me feel good about myself.
Best sneakers in the world
V 48 Comments
4
Air Jordan
What isn't this under nike?
Very comfy, the air cushioning is very responsive as well. They also look very nice and will earn you lots of respect. While they are a bit pricey they are definitely worth it. I have a pair of aqua 8.0s and I hope to expand my collection.
Jordans are Nikes just high end not so sure that they are worth the price over just regular Nikes, buy what you like.
I thinks it has something great in it
V 39 Comments
5
Vans
I vote for vans because like they are amazing quality and they look amazing. Vans are like the best shoes out there and they are amazingly comfortable! I love vans! They are like the shoes of awesomeness! :) I got vans like lasts year and they are still amazing quality. They aren't ripped at all. They got kind of dirty but its still amazing! I like chicken. Rainbows. Dirty Underwear.

Sent from my iPod
Vans are always the best. VERY COMFORTABLE. And the quality is really perfect. I have Vans that I bought three years ago and I still use it. Another thing is Vans has its own unique style. Their styles are really awesome. I just love Vans that's all.
love these shoes... need to scavenge enough money to pay tho... mildly expensive
Love it
V 20 Comments
6
Reebok
I vote reebok for comfort and looks currently I'm using it I haven't tried any above mentioned brands though
I and my wife wear Reebok, made well and very comfortable. Podiatrist also recommended.
Reebok the best shoes I have ever been to
Best
V 2 Comments
7
Puma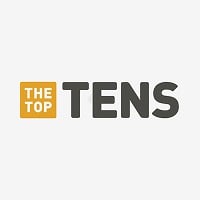 puma has got the best designs....radical,stunning and so beautiful....you dun feel like putting in on your feet...
I have had my pumas for about 2 years now and I love them! They sell them at softmoc, footlocker, and puma. Com. Check them out! They are amazing and about 30-100 dollars based on the store and shoe style. Definitely recommend them!
Great design and style at reasonable prices. Some of the shoes tend to run up a tad narrow
TIME FOR PUMA TO SHINE
V 13 Comments
8
New Balance
This is the shoe that Steve Jobs recommends, and trust me, he has flat feet and he knows.
Comfortable with simple universal designs. Cheap price. Wide variety of sizes and widths to fit your foot. The size factor is what brought me to them and I won't go anywhere else.
I have bought them for 30 years. Comfortable for my feet. - mgenet
8 pairs on the rack love the colors and fit!
V 15 Comments
9
DC
The best kicks I have ever seen, I'm a graphic designer and I'm not easily impressed. phlegmatic as I I'm I give dc my vote, hands down it kicks ass
These shoes are so cool the color the designs are great I recommend these for skateboarding and I skateboard a lot so there very useful
They actually last more than 3 months unlike Nike, or converse ever since they were bought out by nike
Its awesome
V 8 Comments
10
Vlado
Have a Jordan collection. Just discovered Vlado. Calculated that my Hares are worth roughly 3 pairs of equally nice sneakers from Vlado. New collection here I come!
Vlado sneakers are really underrated. They have a few of the nicest high tops I have ever seen
I have a collection of almost all sneakers but not Vlado.
Undeserved rating bitch
The Contenders
11
Asics
Simply the world's most sophisticated running platform - without the distraction and unneeded expense of superficially attractive collectors editions.
The only problem with these sneakers is that they never break so you have no excuse to buy new ones. I do anyways. Super comfortable and pretty too.
Just coolest design, never break-worn off.
Good brand
V 7 Comments
12
Supra
Supra's are THE BEST sneakers for me, VERY COMFORTABLE. Not like Vans, CHEAP canvas materials and IS NOT COMFORTABLE at all.
Hands Down. Supra all the way!
Amazing design... Best quality... Wide range of colours... They maintain their standard
Awesome built
V 11 Comments
13
Champion
I have green and black champions at home I have good interest in them.
Yeah these are quite light and comfortable pretty good for running.
I have the octoflexes they are so light and comfortable I like them better than the free run 2 I think this is a great shoe for runners and couch potatoes.
Its stylish
V 1 Comment
14
Fila
This was a nice sneaker to style up vack in the late 80's
I love theses shoes
Classic look s
Cheap n best
V 2 Comments
15
Marc Ecko
Its classic and very comfortable. Good designs, worth the price.
16
Lacoste
Nice shoes and nice brand
Classy with any outfit...
Best sneakers
Lel no comment for me
17
Royal
Lol who even wear these? I have not seen anybody wear these yet
18
Globe
These are not comofortable at all :/
gang
19
Lotto
They're great
I don't really reccomend wearing these... I don't see anybody wearing these
20
Diadora
N9000 are the best sneakers for sure
Heard I mean
Its good for running... I've head >_>
PSearch List
Recommended Lists
Related Lists
Best Skateboarding Brands
Top Ten Best Cigarette Brands

Best Brands of Mountain Bikes
Top Ten Beer Brands
List Stats
3,000 votes
77 listings
10 years, 107 days old

Top Remixes (6)

1. Adidas
2. Reebok
3. Nike
Bruno2202
1. Air Jordan
2. Nike
3. Adidas
longdaisy21
1. Vlado
2. Vans
3. Nike
bigemuniz
View All 6
Posts
Error Reporting
See a factual error in these listings? Report it
here
.