Top 10 Greatest Electronic Artists
goohan
The Top Ten
1
Daft Punk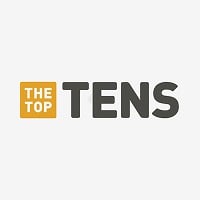 Daft Punk is a French electronic music duo consisting of producers Guy-Manuel de Homem-Christo and Thomas Bangalter.
Even a brainless monkey will no that daft punk are the true essence of electronica. There should be a statue of them in every city in the world!
With out a shout of a doubt, the best electronic duo ever! They made more memorable songs than ANY electronic artist ever! You cannot argue with "Da Funk, " "One More Time, " "Aerodynamic, " "Harder Better Fast Stronger, " "Robot Rock, " "Technologic, " & "Too Long, " because they are all the pioneer of the electronic genre!
I think daft punk is one of the most famous electronic bands of all time
Daft Punk has opened my mind to music. All other electronic "music" nowadays just sounds like a collection of noise that should be featured in a "Call of Duty" montage. Daft Punk's music has soul; unlike the other music being produced today by the world's top "artists". I quote artists because people attempting to recite bad poetry while a metronome drowns out their vocals is not music. The same goes for the people who think computer noises are better than real instruments that Daft Punk includes in their songs. They've hit every genre right on the head and revolutionized every single thing they've touched upon. They're up there with legends; perhaps past them.
159 Comments
2
Deadmau5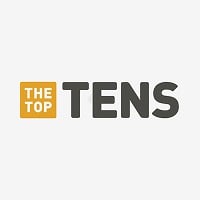 Joel Thomas Zimmerman (a.k.a. deadmau5) is a Canadian DJ producer, formerly a web developer, who produces a wide variety of electronic musical genres, such as electro and dubstep, but is best known for popularizing work in the areas of progressive house and electrohouse, along with the genres themselves. ...read more.
He's a god
i don't need to say more
He revived the electronic genre scene and his talent shows in his original mixes and his remixes. He can be considered the "Kanye West" of the electronic scene with his oversized ego but a genius when it comes to his art.
I wouldn't EVER compare deadmau5 to that knob we call Kanye West. Deadmau5 is actually inspiring, and doesn't call himself what he isn't. - PositronWildhawk
Why is Deadmau5 no. 19!?! Has anyone hurd of em. He's amazing listen to strobe, aural pynapse, ghosts n' stuff then come back here and vote for him!
This guy is so awesome! He has written some really sick songs and albums. Listen to Random Album Title and you will understand. - Slipperyjack40
127 Comments
3
Skrillex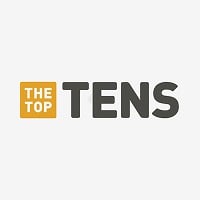 Skrillex is an American (Born in 1988, in Los Angeles, California) EDM producer who is known for popularizing dubstep. He is part of the bands Jack Ü (DJ) and From First To Last (Lead Singer). His album Recess debuted at 4 on the BB200, tying him with Zedd for the highest debut for an EDM album on ...read more.
He truly is great. I feel that people only hate on him because he's gotten so popular all of the sudden, and a lot of stupid people think that he's the only artist that makes electronic music (although they think all electronic music is dubstep). Don't hate the artist, hate the ignorant mass of people that don't know anything about electronic music, and make skrillex look bad. (If you truly don't like skrillex because you don't like him music, and not because of his awful fan base, then I have nothing against you. Everyone is entitled to their own opinion. However, If you barley listen to any of his music, and you just don't like him because he's gotten more mainstream and has an awful fan base, then grow up. Judge someone's music on their actual music, and nothing else. )
Unique and hard. I like it. - Azarel21
Skrillex is one of the best DUBSTEP artists out their and yes I say Dubstep. Its sad how some to many of his fans don't even know that dubstep is a sub genre to electronic music. To the electronic music is dubstep. And this may make skrillex look bad. However on the other side if you just hate skrillex because he has too much fame then just call yourself a hipster (ha ha hipsters don't call themselves hipsters) Skrillex did a nice job on his new EP with my new Favorite song The Reason. You should check it out. However even if Skrillex is the best Dubstep producer you should check out other sub genres like House or Electronica.
The main reason he's the best is that he knows how to create and combine kick-ass and beautiful in his tracks. That and the influence of his music in the modern society. He reached the point where every electronic artist want to make a remix of his songs ad that's because everybody gets amazed by them.
85 Comments
4
Aphex Twin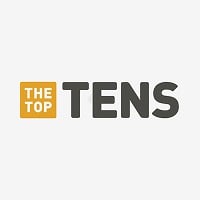 Richard David James (born 18 August 1971), known by his stage name Aphex Twin, is an Irish-born English electronic musician and composer. He is known for his influential and idiosyncratic work in electronic music styles such as IDM and acid techno in the 1990s, for which he won widespread critical acclaim. ...read more.
Its absurd to put skrillex or deadmau5 above this dude. He truly is a living talent with electronic music techno, acid, ambient you name it this dude can do it he is an early pioneer of this stuff and a big influence to electronic artists on the charts. The stuff he put out in the 90s shouldn't even exist in the 90s almost as if he came from the future. He can have a song with 100 different noises and they all seem to be perfectly placed where they should be genius.
Most of the artists here have been directly influenced by this man. Aphex Twin & Kraftwerk are the two acts that have shaped electronic music into what it is today.
Aphex Twin for the win! - malakaihewitt
HAHAHA Owl City at number 2 before Aphex Twin HAHAHA

Aphex Twin changed the face of electronica forever because he's a real artists who creates to express himself. He said it, the most important thing in music is emotion. Would Owl City say that? No. He doesn't even believe that himself.
92 Comments
5
Kraftwerk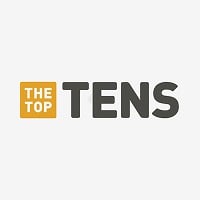 Kraftwerk is a German electronic music band formed by Ralf Hütter and Florian Schneider in 1970 in Düsseldorf. The band was fronted by both Hütter and Schneider until Schneider's departure in 2008.
They should be No. 2 at least! - KRX
Why they are under Daft Punk, I'm not sure. I'm 14 and I'm really into electronic music. I knew that Kraftwerk were the ones who started it all. I went and checked it out and now I'm hooked! If you like electronica, you have to at least know who Kraftwerk is. If you haven't heard anything by them, I suggest you do so ASAP. - Slipperyjack40
OK, could someone please tell me why the pioneers of electronic music are on #13, under Owl City? I can't imagine someone who doesn't think Kraftwerk are the best... they should be #1 for sure!
Computerwelt is the greatest electronic album of all time and Die Mensch-Maschine is not far behind.
54 Comments
6
Radiohead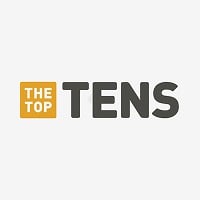 Radiohead are an English rock band from Abingdon, Oxfordshire, formed in 1985. The band consists of Thom Yorke (lead vocals, guitar, piano, keyboards), Jonny Greenwood (lead guitar, keyboards, other instruments), Colin Greenwoood (bass guitar), Phil Selway (drums), and Ed O'Brien (guitar).
Over Kraftwerk? Come on... - JoLeKosovo
Wow! I'm surprised they're not first. They are the most creative artists on this list. Everything by them is great. I'm not sure if they are the most electronic artists, but I think they are one of the greatest rock and electronic artists in existence. Your life will never be complete unless you listen to at least one Radiohead album (I mean stuff from the late 90s and the 2000s. - Slipperyjack40
Radiohead should be way higher on this list. They completely got me into the genre of electronica. It's just real intelligent music and Radiohead are way better than Skrillex.
They got awesome tracks like Idioteque, Everything In Its Right Place, Where Blue Birds Fly and Feral
13 Comments
7
Porter Robinson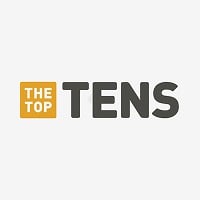 An artistic genius through-and-through. Porter has been pushing the boundaries of electronic music ever since he burst onto the scene as a teenager in 2010 with his hit single 'Say My Name'. Watching his evolution as an artist is nothing short of extraordinary, and I daresay; revolutionary. From the first release on Skrillex's OWSLA label; his 2011 EP, Spitfire, which was hard-hitting, in-your-face EDM, to 2012's timeless progressive house track; 'Language', which marked the first of many shifts in style for Porter as an true artist. He continued the melodic/progressive house trend with 2013's collaboration with fellow artist, Mat Zo, titled: 'Easy'. Then in 2014 he dropped his seminal debut album: 'Worlds'. Which was a major departure from all his previous works, paying homage to 80's synths, and pulling influence from video game and anime OST's alike. While retaining dance music's heavy drums, the sweet synthpop melodies accompanied by vast soundscapes found throughout 'Worlds' ...more
Sea of voices = #1. - KRX
If you haven't listened to Worlds, you haven't lived.
Porter should be number one, hands down. He doesn't make "sick beats", he pioneers new sounds that have real meaning. With luscious synths, unpredictable chord progressions, and hard hitting drums, (not to mention live shows! Seriously! ) Porter is quickly revolutionizing the world of electronic music. Just listen to the first track on worlds and you'll understand.
13 Comments
8
Knife Party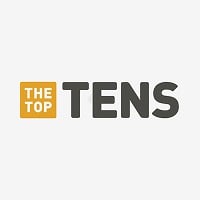 Knife Party are an Australian electronic music duo comprising Rob Swire and Gareth McGrillen, two members of the drum and bass band Pendulum.
Love the song bonfire
These guys, especially Rob Swire, are absolute masters at their craft. In today's age of electronic music, very few can get to these guys' level of skill.
From the perspective of an avid listener to bot the dubstep and electronica genres, I was a huge fan of Pendulum's drum and bass sound and Knife Party's emergence into the electronica and club music genre has made a significant impact in my opinion. They have some really strong beats to dance to in addition to their unique sound all their own. Internet Friends is just the beginning but move into Rage Valley and the new Haunted House EP and you'll truly discover the talent these individuals possess
Knife Party knows exactly what they're doing, and what they are doing is great. "Centipede" is a staple of brutal electronic music, and the reggae beats of songs like "Bonfire" and "Give it up" are surprisingly nice combinations with electronic music. Knife Party, in my opinion, has not reached its peak, and has a long way to go.
23 Comments
9
Zedd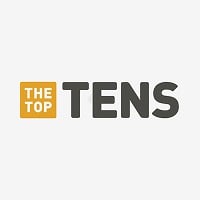 Zedd is a Russian- German DJ known for his hits such as Clarity, Transmission, and Break Free. He is best known for his album True Colors, which has the highest debut on the Billboard 200 for an EDM album (tied with Skrillex's Recess). He is one the the richest EDM artists in the industry.
He got worse but many of his older songs are awesome. - PhoenixAura81
He is one of the best DJs
His music sound rad, he is the awesome DJ with a female singing voice in it.
You don't even need to know the name of the song to know it's Zedd when you hear it! His style may not appear different and unique the first time you hear it, but as you listen to more of his music, you soon notice things that make his style unique.
He is great.
25 Comments
10
Massive Attack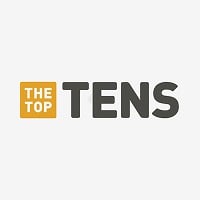 Massive Attack are an electronic music duo from Bristol, England, who use distorted, psychedelic, dynamic atmospheres as a definitive style of their music. They are noted as one of the most influential acts in electronic music to date, whose musical style was claimed to be far ahead of its time, and ...read more.
Massive attack created the urban scene in Britain. And have some absolute classics up their sleeve like unfinished symphony how are these guys not higher?
Their quality is objective, that may sound condescending, but please, listen to Blue Lines and prove me wrong
Daft punk are annoying, owl city is just a one hit wonder, so massive attack are the best
Beautiful music with meaning and a million styles
3 Comments
The Contenders
11
The Prodigy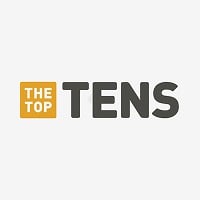 The Prodigy are an English electronic music group from Braintree, Essex, formed by Liam Howlett in 1990. The members were originally Liam Howlett (keyboardist and composer), Keith Flint (dancer and vocalist), Maxim (MC and vocalist), Leeroy Thornhill (dancer and occasional live keyboardist), and a female ...read more.
Yes the prodigy is the best I love them!
The Metallica of electronic music!
Pioneers and fathers of modern day dance and one of the greatest live acts ever
How can you put them to 8 position? They must be at the 1 position! I think this guys are more better then any other electronic group in this top 10, come on people, they are fathers of this genre!
45 Comments
12
Madeon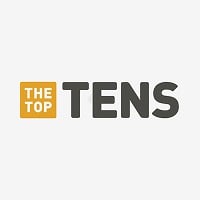 Madeon is basically a prodigy when it comes to electronic music. His production skills and understanding of sound design are literally out of this world. I mean have you listened to his debut album? It's EASILY on par with, if not better than Porter Robinson's 'Worlds' and the guy is only a mere 20 years old! Also, was anybody else around when he was pumping out mind boggling remixes at the tender age of 16? I mean, the guy is just amazing...
To be honest Madeon is literally 2x younger than many of these artists and he's making music just as good, or better. He has a distinct style to his songs, which is hard to find nowadays with many artists using the same kinds of sounds.
Madeon definitely deserves to be in the top ten. He is an extremely talented producer with very original synths and melodies, and not to mention much younger than other producers. I can listen to the Adventure album forever and never get tired of it. He is simply one of a kind.
This kid is a badass
11 Comments
13
Glitch Mob
Absolutely incredible. Every one of their songs is an adventure. My personal favorite tracks of their are Starve the Ego, Feed the Soul and Carry the Sun. Their songs aren't too over the top, but they aren't too tame either, and best of all, they know how to use vocals in an electronic song in a way that does not detract from the beats, but adds to them. The only bad part about them is that there still isn't enough of their music.
Amazing! Love every song by these guys. Their new album Love Death Immortality is just mind blowing. Not to mention that even some of their older songs are just as amazing, like fortune days and we can make the world stop. Greatest of them all, this band.
If you don't believe they are the best, listen to "Fortune Days" by The Glitch Mob. Be prepared to have your mind-blown.
They are by far the best artist on this list, their music is perfect. They don't only do one type of song like most others do, and they are all the best.
11 Comments
14
Illenium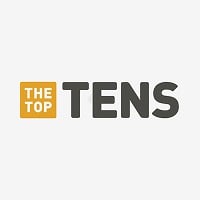 If tender and emotional chillstep and future bass is your thing, you will love Illenium. - Atham
Coolest future bass sounds.
SO underrated! This guy is definitely one of the best EDM singers. Frequent uploads, catchy and enjoyable sounds, meaningful lyrics, making creative stuff with the genre. This guy seriously need more exposure, along with some semi-popular artists like Marshmello and Deadmau5. - MChkflaguard_Yt
15
The Chemical Brothers
One of the coolest edm acts of all time! I was blown away when I first heard Come With us. I never knew that edm music could be this incredible! - Slipperyjack40
Galvanize Hey Boy Hey Girl Believe Swoon don't Think...
The test and the private psychedelic is the best song I've ever heard in my life! The chemical brothers are always making psychedelic master pieces much greater than that of daft punk or deadmau5.
"The holy trinity" of Exit Planet Dust, Dig Your Own Hole and Surrender are without a doubt the greatest electronic albums of the past 30 years. Should be top 3 definitely, past skrillex!
14 Comments
16
Moby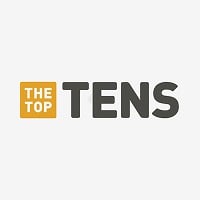 Moby is an American musician, who has produced inventive new styles to various subgenres of electronic music, inspired by 1950's gospel as much as by modern rock, and musicians from New Order to David Bowie. ...read more.
Moby is my favourite electronic artist. I like a lot of music in many genres, and Moby is my favourite.
Moby has highly underrated rapid electronic beats, contrasting with breathtaking ambient pieces, and has powerful and excellent vocals, and hires the guest vocalists from the very top of the list. And what better artist to see live!
His songs have catchy beats like in "Go! ", ambient beats like in "Sunspot" that take you to another world, meaningful lyrics like in "We Are All Made Of Stars" and thought provoking music videos like "In This World".
Moby never let's me down with his music. I love ALL of his albums, each one is a masterpiece, from "Play" and "18" to "Innocents" and "Everything Is Wrong".
Moby has committed a lot to his music to make it unique and excellent. I would say, with all honesty, that Moby put more into his music than the Beatles. And if you automatically vote that down, then fine, be nonsensical, you clearly don't appreciate Moby's all-round ...more - PositronWildhawk
I thought you would make this list PositronWildhawk. Because you like electronic music. - Userguy44
I simply cannot believe that Moby only got 0.8% of the vote!
Seriously, Moby is so underrated; things like Daft Punk are simply obsolete when you look in Moby's direction.
Where would we be without "South Side", "In This World", "Extreme Ways", "Raining Again", "Sunspot", "We Are All Made Of Stars" and several other wonders of musical genius! His upbeat electronic rock and his laid back ambient are both unbeatable!
Listen to Moby as much as you can, get the albums "Play", "18", "Hotel" and "Destroyed"; and your ears will love you for all eternity!
I grew up with Moby, and all of my life, I have been trying ever since to find a music artist that is like him. So far, I can firmly say that there's no music artist quite like Moby. He is definitely my all-time favourite music artist EVER! I'm still looking for a music artist quite like Moby, and will probably not find someone quite so awesome! He is the most unique music artist I know, and definitely the best!
Moby is not only one of the greatest electronic artists, but one of the greatest artists of the modern era. He redefined and brought electronic music to a new audience with "Play" and "18", while he made one of the most transcendental, heartbreaking, and wonderful albums ever with his masterpiece "Animal Rights". Truly one of the most overlooked and influential artists of our time.
10 Comments
17
Nero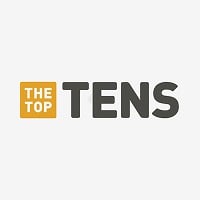 Nero are an English electronic music trio, specialising in dark vocal dubstep, electro, drum & bass and drumstep, consisting of Daniel Stephens, Joseph Ray and Alana Stephens (née Watson). They are well known for creating a wide variety of styles of dubstep and drum and bass, combining deep vocals ...read more.
Should be at least in the top 5 better then skrillex
Should be higher than skrillex.Skrillex sucks elephant crap. - DarkBoi-X
One of the, if not the best artist I've ever heard. The style, the class, the rhythm, the beat. It all adds up to make an extraordinary experience.
When your rank in the top 10 of top electro bands with only ONE album... nero is the best electro band, when talent is there...talent is there.
8 Comments
18
SALM (Something A la Mode)
G-string is better than the actual thing. Haha. But really. These songs are so amazing that I am in constant awe whenever a new song is released by them. They are an all around great music group. I recommend it 110%
It's just a great name!
The first lp was Magnetic Fields. Since that time fan for about 40 years. 😊
19
Boards of Canada
Are you serious people? Boards of Canada is amazing! They are very creative and entertaining to listen to. Please check them out, there's more to electronic music than EDM. - Slipperyjack40
Boards of Canada are just in a league of their own entirely. Their signature sound (distorted synths, hip-hop breakbeats, eerie samples) is nothing like any other music. To anyone reading this list who hasn't listened to them: do yourself a favor and listen to Music Has the Right to Children or Geogaddi in their entirety. You won't be disappointed.
Top for ever
This list badly needs people born before 1995 to rate on it. Some fantastic electronic acts criminally low here. I think I'll have to refresh and vote for massive attack, new order and portishead and chemical brothers now
10 Comments
20
Bassnectar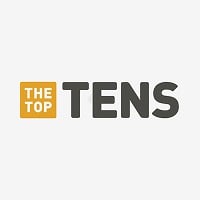 Lorin Ashton, better known as Bassnectar, is an electronic music producer from Santa Cruz, California, who specialises in dark dubstep and trap, using elements of downtempo, drum and bass, and ambient; describing his music as "amorphous and ever-changing". Notable tracks include the haunting "Underwater", ...read more.
Soon to be number 1.
Bassnectar's music combines multiple electronic genres into one to create amazing masterpieces of sound unique to him only. He should be in the top ten just because his music has the capability of making you want to dance and relax at the same time.
How is bassnectar not in the top 10? Nothing beats seeing him live. close your eyes take a trip and never come home
More musical talent than many of the metal musicians who inspired him
16 Comments
21
Pendulum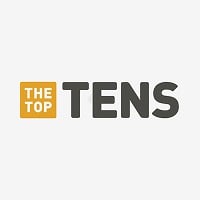 Pendulum is an Australian drum and bass and electronic rock band founded in 2002. Pendulum originally formed in the Australian city of Perth, Western Australia by Rob Swire, Gareth McGrillen, and Paul Harding.
Pendulum is better than knife party...
Pendulum is by far the best. Way better than Daft Punk and Deadmau5! I never knew it was possible to cross electronic dance music with rock music, and still be good! Vote for who you want but Pendulum is #1 for me. Also, Aphex Twin is a close second. - Slipperyjack40
Sorry there Captain Hipster but Pendulum IS mainstream. In Australia. Still I'm surprised that they aren't higher on the list. They're music is some of THE best out there. It's a crying shame they ended the group. Oh well. At least we have Knife Party now.
Should be in the top five at the very least. Without a doubt some of the best electronic songs I have ever heard.
17 Comments
22
Justice
Justice has such a unique sound they deserve all the respect in the world... not to mention the all time kings of intros!
This group is the new electro. They are changing things by their music and the quality of their tracks. Hard Rock Electro is the best
Justice > Everything else
Justice has been definitely deserves a spot next to daft punk. With their innovative style and popular songs they definitely should not be lower than top 5.
9 Comments
23
Björk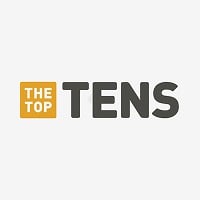 Björk Guðmundsdóttir, known mononymously as Björk, is an Icelandic singer and songwriter. She is most famous for her eclectic music styles and experimentation on electronic pop music.
The best female vocalist I've ever herd. Screw all the female pop stars that gets so much publicity, Bjork's music is a work of orchestra & as well a piece of art. Anyone who says other does not know art in music whatsoever.
One album: Homogenic. An album that combines real life strings with icy beats and electronics to make a tundra of emotion. It's THE best electronic album ever and possibly one of the best albums ever PERIOD.
God are people crazy Zedd is higher than this Icelandic princess
She is the best and really unclassifiable. Incredible blend of human emotion and machine music.
4 Comments
24
Zomboy
I think Zomboy should be right under Skrillex. He's excellent at the art of dubstep, and is just a really cool guy.
What?! He should be in top 10!
He should definitely ranked higher, especially since he is just amazing with his collaborated music.
What? Right after Skrillex is this guy!
2 Comments
25
Flying Lotus
He inspired so many fantastic artist and is a master at blending genres. Probably the most talented guy in the game, pathetic to see him this low
How can flying lotus be 38th? he's easily #1 hands down
Top 20.
He is L. A beat king, he make a mix for Grand Theft Auto V and it become 1 of 20 best DJ mixes 2013, I love him
26
Portishead
84? You people think Zedd, Owl City, and Nero are better than Portishead?
Top Ten
1: Portishead
2: Kraftwerk
3: The Prodigy
4: The Chemical Brothers
5: Brian Eno
6: Daft Punk
7: Massive Attack
8: Moby
9: Fatboy Slim
10: DJ Shadow
Amen.
And GUS GUS
27
The Fat Rat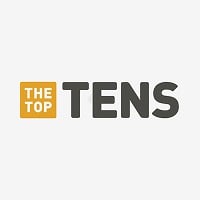 I like his windfall song - DrayTopTens
This guy's style of electronic music is fresh and unique, much unlike the current trends. His tunes are constantly stuck in my head, and he made a couple of the most recognized electrical tunes. With every work, you can tell just how hard he worked on them, too. Another thing that sets him aside from the rest of the group is his genuine vocals (Laura Brehm) in his songs.
Not 1st? However, (this is just my opinion) Laura Brehm's vocal just ruins the song - fwed
This is what I think is by far the one, his songs are constantly stuck in my head, and only in The Fat Rat's case, that is a good thing. Also, people recognize the instrumental chorus of Unity. Very underrated.
6 Comments
28
Lindsey Stirling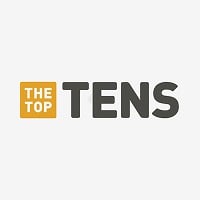 Lindsey Stirling is an American violinist, dancer, performance artist, and composer. She presents choreographed violin performances, both live and in music videos found on her eponymous YouTube channel, which she created in 2007.
Just talented. Meshes two genres who have no place in the same room, seamlessly.
She is my favorite female music artist. Her musical style is amazing and she should have more appreciation. Her best song is Mirror Haus (very underrated if you ask me). - PhoenixAura81
Lindsey managed to combine electronic/dubstep and classical violin to create something extraordinary. I'd never thought that two styles from opposite sides of the spectrum could coexist so well. Her original songs such as Roundtable Rival, Shatter Me, and more completely blew me out of the water. I commend her for her creativity and hard work.
She's got mad skill
3 Comments
29
Feed Me
I'm flabbergasted Feed Me isn't in the top 10. Their hard hitting, fast-paced beats are what got me into electronica. Listen to a few of their songs like Green Bottle or Grand Theft Ecstacy and you'll understand why they deserve better than 17th place.
What the crap!?!? How can Feed me be no. 55? Everybody who reads this, go and listen to Death by Robot or Pink Lady, you'll be amazed, I'm sure of it! Thank you
I enjoy so many of Feed Me's songs, they all end up stuck in my head every once in a while. Let's get him in the top five! - Nebby_
What talent! Feed me deserves top 10. Their music is characterized by catchy sounds and heavy, quick beats.
5 Comments
30
M83
Great Music, Great Vocals, Great Vibes. An artist that only comes around once in a lifetime.
Best electronica indie artist.
WHY ARE THEY LAST! I literally came to this list, expecting to see them in the top 10!
Best. Electronica artist. Ever.
31
Fatboy Slim
I thought he was a rapper. - PhoenixAura81
Fatboy slim is quality early electronic music!
A unique blend of funk and electronica make this person one of my top ten.
Fatboy Slim should definitely be top 20!
1 Comment
32
Celldweller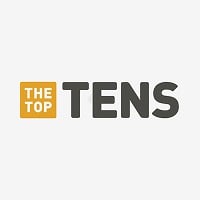 Celldweller is a Detroit, Michigan-based electronic rock project by multi-musician Klayton. Klayton creates a hybrid fusion of digital and organic elements: designed soundscapes that take cues from electronic genres like drum and bass, electro, and dubstep, woven together with aggressive rock/metal ...read more.
88th place? I know how the voting system works, but this guy honestly deserves a way higher spot. His production skills are godlike. - wrests
Why so low? His music is Industrial Rock with Trance and Drum&Bass influences and it's really good.Actually it sounds epic.The only music artist better than Celldweller is Blue Stahli.-DarkBoi-X
My favourite musician. I've listened to Muse, Deadmau5e, Pendulum, Prodigy, Owl City, Linkin Park, a little Skrillex, and I do not understand how most of these are higher on the list, enough about that.
Celldweller is fantastic at mixing genres, and the focus of his music seems to be mostly electronic rock, the music is emotional, tuneful, creative, fantastic production values and inspiring.
If you like electronic rock, you could do a lot worse than looking him up!
How is he so low?!
5 Comments
33
Burial
Burial deserves a much higher place here
Who the heck is Zedd? Burial is ace, his last release Rival Dealer is brilliant.
No one even comes close to Burial... This list is too mainstream
Lmao Everyone voting is under 12. No good artists are High up. Besides AFX.
34
Pegboard Nerds
Hero, Disconnected, Here it Comes?
#Pegboard Nerds YouTube channel
He is the best
Ever heard Razor Sharp! Yes one of a underraded artist
1 Comment
35
Giorgio Moroder
Nostalgia blast! - Phantasian
36
Amon Tobin
Amon Tobin is awesome and unique. If you like Aphex Twin, Orbital, Boards of Canada, The Orb and the like, you'll like Amon Tobin. Or if you like Jazz, give Amon Tobin's Bricolage a listen. Or if you just came here to upvote your current favorite top-40 EDM (read: progressive house) or dubstep dj, you should listen to Amon Tobin anyway. After you've listened to Leftfield or Burial respectively that is (and Kraftwerk for that matter, and Brian Eno, and I could go on), because you all sound like self proclaimed Rock fans who don't know The Beatles.
. Amon Tobin 150°? Is this a joke?!?!?! Should be in top 10 at least!
160°? This is a real Genius, should be in top ten!
37
New Order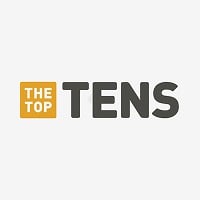 New Order are an English rock band formed in 1980, currently comprising Bernard Sumner, Stephen Morris, Gillian Gilbert, Phil Cunningham and Tom Chapman.
Never complained about New Order, definitely weird how its all the way down here
Holy Moses, New Order, Rank At Sixty Four? One Of The Best Band Ever On The Planet.
Please.. NEw order has had more hits than majority and should be in top 20.. not hanging down at 56
The epitome of electronic music. Blue Monday still sounds fresh in 2015, over 30 years later.
38
Calvin Harris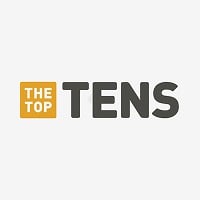 Adam Richard Wiles, known professionally as Calvin Harris, is a Scottish DJ, record producer, singer, songwriter and remixer. He is known for his hit singles like Summer, This Is What You Came For and How Deep Is Love.
Why on EARTH is this dude at number one? It's true his songs haven't won first place in 2017 or 2016, but years just before that he stole the show with songs like "Summer", "Outside", "Motion", "Blame", "Under control", "Hype", "This is what you came for", "How deep is your love", "Drinking from the bottle" and so many more! He hasn't been around for too long, but he has already proved himself as one of the greatest musicians from 2013 onward!
It takes talent to write hit pop records. This unassuming Scottish lad isn't pretending he's producing avant garde masterpieces. As yet, he doesn't have a Selected Ambient Works II or a Syro that he can point to and claim to be a trailblazer. However, with 18 Months he produced (entirely) an album full of club bangers with clever hooks. It's wall-to-wall hits that dominated radio play for months & that's nothing to be ashamed of. He's also inspired many kids to download a DAW and try their hand at making their own music which is a positive development. I'd say the same for Skrillex & Diplo as they're well known "in the box" producers.
I like listening to the more esoteric electronic artists such as Aphex Twin, Squarepusher & even Venetian Snares but it's unfair that, Harris, an artist who helped bring electronic music to a mass popular music market isn't getting a vote. And no offense to Skrillex but Bjork has been just as innovative yet didn't make the top 10. Perhaps the voters ...more
Not my favourite but vote him otherwise this list wouldn't make sense. I don't think he is many people's favourite but probably second or something and since you can only vote for one that is why he is so low
The scottish man is dating taylor swift and surely that's enough to send him near the top...aye?
9 Comments
39
Blue Stahli
113th? Unacceptable. He is the single greatest metal/electro artist I have ever herd. His musical works in the devil and blue stahli beyond godly. I don't care who you are or what you think, Blue Stahli is a miracle worker.
Another electronic rock artist that's underrated.Celldweller and Blue Stahli are the best.-DarkBoi-X
My 2nd favourite musician (Celldweller is my favourite) because this guy is really talented but underrated.Just like Celldweller,I like Blue Stahli's unique mix if Electronic music and Rock music.He usually combines Dubstep,Drum&Bass and Industrial with Alternative Metal and Industrial Metal.Amazing artist.No wonder him and Celldweller are signed to the same record label.-DarkBoi-X
40 Oneohtrix Point Never
41
Tiësto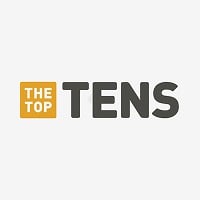 Greatest music artist of ALL TIME besides Metallica in my opinion. He should totally be higher on this list because he revolutionized the EDM industry, especially with trance music. Also, Suburban Train is the greatest song of all time. His new songs are also great and his music makes him the highest earning DJ of all time. He also made an awesome clothing line with the company Guess. GET THIS LEGEND HIGHER! It is honestly disappointing that he is number 28 on this list as lf 1/17/19. - PhoenixAura81
Trance music is tiesto
He should be in the Top 3 of this list
I should be able to see Tiesto's name near the top.
6 Comments
42
Odesza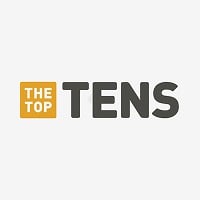 In Return is the greatest album of all time, and Summer's Gone and A Moment Apart are both in my top 10 as well. Plus, seeing them live is like being reborn. Glad they're at least in the top 50 but can we get them Top 10 please?
Not into "this is my favorite band" fights but summers gone and In return are one of the few albums where every song is unique and rich in its variety. Must hear albums!
Awesome blender
Odesza at #143? How!? Their electronica styles are truly unique compared to many other artists of the genre, combining calming melodies with upbeat buildups, and blowing me away with many of their innovations. They should be in at least the top 10.

Plus, Say My Name is addicting as hell.
43
Gorillaz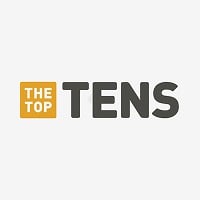 Gorillaz are an English virtual band created in 1998 by Damon Albarn and Jamie Hewlett. The band consists of four animated members: 2D, Murdoc Niccals, Noodle and Russel Hobbs.
Gorillaz aren't Electronic artists - EastZombie
No, it's alternative that Gorillaz are not. They are very much electronic (more specifically, trip hop). - Adrian_4
44 Soulwax
45
Seven Lions
His signature melodic dubstep is absolutely breathtaking. - Atham
Their song Island is making me restore my faith in modern EDM. - PhoenixAura81
46 Antoine Lavenant
47
Kaskade
No way Kaskade is not in the top 10... There's so much grace, beauty and feeling of youth and love energy in so many of his songs... He combines his tunes and female voices with such perfection. He's a truly great artist.
Listen to Kaskade Live at Coachella and you'll realize they should be Top 15. It may be a 1:45:00 song but from start to finish, it's a party.
I really would have thought kaskade would be higher then 43. Still he is really awesome to go see, Great artist ever.
I voted deadmau5 but kaskade is still great he does feature in some albums and songs of deadmau5
2 Comments
48
Lemon Jelly
You really really need to listen to lemon jelly only three albums but each one class and listen to breeze block from radio one 35 minutes of genius
As usual, Millennials have no interest in "greatest" only the most recent. Lemon Jelly do not take themselves seriously, resulting in some highly memorable tracks. I can easily describe all their albums as "All killer, no filler."
Daft Punk being at the top of this list is odd. They certainly use electronic instruments in their music, but they are much more about EDM than electronica.
49
LCD Soundsystem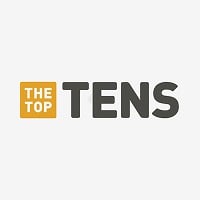 LCD Soundsystem is an American rock band from Brooklyn, New York, formed in 2002 by musician James Murphy, co-founder of DFA Records.
This is one of the few examples where there is a band, actual musicians backing up the entire endeavor. Their music is rich, and is worth a better place in this list.
I love these guys, 52 is injustice when skrillex is third and radiohead is on here
Brilliant, electronic music with a punk / new wave ethic.
50 Digital Rust
PSearch List
Related Lists

Top Ten Canadian Electronic Music Artists

Top Ten Russian Electronic Music Artists

Top 10 Electronic Artists That Have Sung In Their Own Songs

Top Ten Swedish Electronic Music Artists
List Stats
7,000 votes
361 listings
10 years, 0 days old

Top Remixes (48)

1. Daft Punk
2. Squarepusher
3. Justice
duhydduh

1. Deadmau5
2. SALM (Something A la Mode)
3. Glitch Mob
Barcaman

1. The Fat Rat
2. Pegboard Nerds
3. Giorgio Moroder
Phantasian
View All 48
Posts
Another Quick Poll
PositronWildhawk
Error Reporting
See a factual error in these listings? Report it
here
.