Top 10 Best Dubstep Artists
The Top Ten
1
Skrillex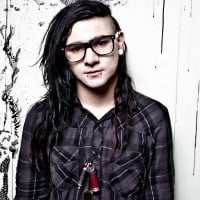 Sonny John Moore (born January 15, 1988), known professionally as Skrillex, is an American EDM producer who is known for popularizing dubstep. He is part of the bands Jack Ü (DJ) and From First To Last (Lead Singer). His album Recess debuted at 4 on the BB200, tying him with Zedd for the highest debut for an EDM album on that chart. He is best known for Scary Monsters and Nice Sprites, Bangarang, Kill Everybody, Mind, and Where Are Ü Now, and is well known for his "mop like hair". He has created multiple albums and songs besides the ones he is best known for, he has also been in contract with multiple record labels including Atlantic Records, Mau5Trap, Asylum Records, and more.
I love this guy. He is the artist that got me into dustep. None of the artists below have nothing on him. Skrillex is magnificent in many ways. Soony Moore thank you for your magic. Your music live on forever in dubstep history. Guy with the comment below is right Skrillex is the KING OF DUBSTEP. Gonna give you a thumbs up.
Whether you like Skrillex or not, he is definitely the most influential dubstep artist of all time - no questions asked. I don't think anybody in North America listened to that stuff until he brought it here and changed it up with his now famous Brostep. As Michael Jackson is king of pop (screw you JB) and Elvis Presley is king of rock, Skrillex is the king of dub step.
Damn it this guy is good, from the creative intros to the mind blowing drops. I also love the electro house influences in his music, they really give them a distinctive vibe. I personally think Scary Monsters and Nice Sprites is the greatest dubstep track of all time.
Skrillex isn't neary worthy of this spot, he is such an entry-level artist, and his music is very simple, especially with his newer album which could hardly be considered dubstep, Recess. Skrillex is not what people make him to be and shouldn't be up here among those worth calling dubstep artists. Zomboy, Excision, TutTutChild, etc. all destroy him.
2
Knife Party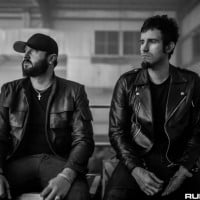 Knife Party are an Australian electronic music duo comprising Rob Swire and Gareth McGrillen, two members of the drum and bass band Pendulum.
I will give credit to Skrillex simply because "Scary Monsters and Nice Sprites" introduced me to the world of dubstep. But the more I explored, searching for bigger and better dubstep, I stumbled upon a website talking about up and coming dubstep producers. Knife Party was on the list, shockingly as number four of five bands, and they recommended Centipede by Knife Party to listen to. Needless to say, that song dramatically blew my mind and they have continued to do so with almost every song they have produced. Rob Swire and Gareth McGrillen are absolute musical masterminds. They were when they were in Pendulum, they are now in Knife Party, and they will continue to be hopefully for a while longer. Knife Party for life!
God, I used to hate dubstep, skrillex was just not good. I had a friend who is really into dubstep who showed me centipede, and that's where it started. Some of knife party's best tracks in my opinion are Rage Valley, Unison (knife party remix), bonfire, centipede piledriver feat. Steve aoki, and zoology with skrillex. Needless to say, after you've heard one of knife party's tracks, they are clearly the best out there. No questions asked
Knife Party's songs are good but not better than Flux pavilion's. Knife Party's songs are too busy so that I feel they scratch my brain. But they had a great song that I always listen to it named "Zoology". The most awesome song that I have ever heard of Knife Party... But anyway they are good... It's obvious that Skrillex is the first but in my opinion Knife Party should have been the third after Skrillex and Pavilion...
Dubstep is a divisive genre, as with hip hop. Half of it is overcliches, over or underproduced, with ludicrous bass boosting. However, when good, it can be a unique musical experience. All known dubstep DJs all have made good music, and terrible music, which led to its decline. However, if them, knife party has always managed to be the most consistent and conservative of the renowned dubsteppers. Listen to centipede, bonfire, parliament funk, boss mode, and others and you'll understand why they are superior to skrillex in most ways.
3
Nero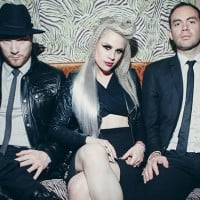 Nero are an English electronic music trio, specialising in dark vocal dubstep, electro, drum & bass and drumstep, consisting of Daniel Stephens, Joseph Ray and Alana Stephens (née Watson). They are well known for creating a wide variety of styles of dubstep and drum and bass, combining deep vocals ...read more.
To this day, only Nero has been able to bring out a side to dubstep that has kept me hooked since the first time I heard them. Almost every single one of their tracks has an emotional and uplifting energy that has been replicated by no other.
Not always dubstep, but Nero has consistently made quality tracks that have such a dark vibe to them. If I want to go to a club, Nero is what I want to hear on the loudspeakers.
Nero I think has their own type of music. Revolutionized dubstep!
I love their song "Innocence."
4
Flux Pavilion
I remember I first started listening to dubstep because of these songs in the top twenty on my radio, and Skrillex had been the producer of some songs that I found that had nice rhythms and beats. I started to search pandora for Dubstep, Pendulum (I liked that band also- check out the island part 2), Skrillex, Nero, and a little more. I believe I had come across Flux through the remix of Gold Dust which is so great and I have loved all his other music ever since then. The real track that I could listen to 24/7 is I Can't Stop which is undoubtedly my absolute favorite dubstep track right now along with all of his other music. I say Flux would beat out Skrillex any day. People who voted Skrillex should check out I Can't Stop.
His dubstep is great.
Catchy, nice beat.
But the thing is it needs more flavor.
More variation.
The synths he uses are mostly the same.
It's a few oscillators and probably a saw and a pulse wave and he makes chords.

I love his music though.
I'm not a huge dubstep fan, but I love Flux. Most of his music isn't even dubstep, but the dub songs he does do are my absolute all time favorites. Will take Flux over everyone else any day.
He doesn't compare to Skrillex, but he still is very good. Blow the Roof, I can't Stop, and I Still Can't Stop are his best songs in my opinion. His Dubstep is also very unique.
5
Excision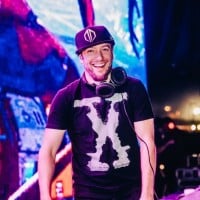 OMG THE BASS

Why is he not top 3 on here?

His songs are so good for combat gaming, and every single track is hardcore headbang worthy!
Excision is one of the original Dubstep artists. He always has that dark, gritty tone in his songs that define him, but he always can keep up with what's new and hot in EDM. And boy, has he kept it up for a long time - 8 years! (maybe even more) He deserves to be in top 10.
Every time I hear filthy drops, it reminds me of Excision, because that's what he does. Blow people's brain's, leave them deaf, and produces a drop that no one can do.

I LOVE the Codename X album,especially the Virus album. Listen to those albums and you'll admit that Excision is the king of BASS!
Excision mixes songs to perfection.. he is the only dubstep artist I can actually listen to all his songs... very very few may not be my favorite but I still like them. what I like the most is the filth he brings in songs and also his bass.. he is by far in my opinion the best
6
Deadmau5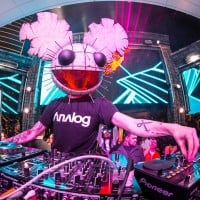 Joel Thomas Zimmerman (a.k.a. deadmau5) is a Canadian DJ producer, formerly a web developer, who produces a wide variety of electronic musical genres, such as electro and dubstep, but is best known for popularizing work in the areas of progressive house and electrohouse, along with the genres themselves. Notable songs include Ghosts n' Stuff, I Remember, Raise Your Weapon, Strobe and Professional Griefers.
He may make a point by saying that the culture of dubstep is deformed from its meaningful and mellifluous history, but that doesn't stop him from trying to improve this, along with his specialisation in progressive house and electrohouse. It's one of may things that make him very admirable.
I like deadmau5 as much as the next guy, but why is he even an entry on this list at all? He has publicly stated that he hates dubstep... I don't believe he's ever made any, or at least not released.
Deadmau5 is the beast. His tracks are great and he just recently signed under the same label as Swedish House Mafia and David Guetta. That proves enough about him.
Deadmau5 isn't dubstep... But who cares, he is better than Skrillex. He deserves top be at the top of every list!
7
Zomboy
Possibly the best dubstep producer of our time mainly because of his creativity, finesse and skill which is not found with most other dubstep artists. And unlike Skrillex, who is recently beginning to struggle to produce quality dubstep tracks, Zomboy has consistently produced quality dubstep through all of his tracks even up to his most recent work. He has the amazing ability to combine beauty and heavy drops (City 2 City is a good example) better than anyone I have ever heard. And above all, his music is just so much fun. Unlike other dubstep artists who's music sounds angry or cold a lot of the time, Zomboy is always a pleasure to listen to. He is truly incredible and deserves at least the number 2 spot.
Probably the best dubstep I have ever heard in my life. not to discredit people like skrillex and whatnot but the inconsistency in their work doesn't hold a candle to the non stop rage that Zomboy can throw together
His song is really weird, but really really good. People should listen to his song. City 2 City and Vancouver beatdown is the best
Why is this guy in 24th? He did a way better version of bass cannon the the guys in top spot...
8
Bassnectar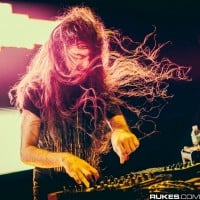 Lorin Ashton, better known as Bassnectar, is an electronic music producer from Santa Cruz, California, who specialises in dark dubstep and trap, using elements of downtempo, drum and bass, and ambient; describing his music as "amorphous and ever-changing". Notable tracks include the haunting "Underwater", the ecstatic "Chasing Heaven", and the heavy but chilled "Butterfly".
There is a comment here, recommending the song "Ugly" ft. Amp Live. Because of this comment I listened to that song with high expectations that were more than fulfilled. I also agree that this song has a unique style that very few people could pull off.
Some of my other favorite Bassnectar songs are "Vava Voom", featuring Lupe Fiasco, and "Bass Head". I like how Bassnectar combines hip hop and dubstep.
Bassnectar is the king of sound.
It's as simple as that. Only Au5, Fractal and KOAN Sound can catch up to his production skill, musical talent and composition detail but he still wears the crown.
Go listen to his new album "INTO THE SUN" on some really good speakers or headphones and you'll know what I mean...
Bassnectar is just amazing. he just keeps coming out with great songs. all these other artists has a few great songs and then a few good songs, but I can just keep going though song after song of bassnectar loving them all. also he don't sound like everyone else. Skrillex reminds me of the one artist everyone know in that genre. like everyone know Led Zeppelin, even though most people only know 2 of there songs. Bassnectar should be #1.
Bassnectar introduced me to the world of Dubstep and it is amazing what you can do with music. His album Noise vs. Beauty is different from all other albums. Bassnectar is a total different world of music.
9
Doctor P
Doctor P is a genius. He sees other songs in a way no other person does, just listen to some of his remixes (Last Ones Standing, Love Goes Down). Also his original stuff is so different from the others and still is awesomer (big boss, watch out, sweet shop).
SKRILLEX SUCKS! He can not make any good songs. All his songs are are a bunch of random noises put together with no beat whatsoever. Doctor P on the other hand, knows how to make good dubstep.
Doctor P is one of the artists that got me ibto dubstep. He is so clever in the writing of his music. Watch Out is by far my favorite Doc P track.
I think Doctor P deserves number 3 because' he is on this list.
10
Modestep
Even with only two people now, Modestep is still killing the dubstep scene on Disciple. They released their "Diamonds EP" recently and it's one of the best Disciple Main Label EPs ever. If you don't know about them, check them out.

- Politik
One of my favourite bands. Their music is very mixed, and I simply LOVE the beats. It's actually something I can move to, not just a couple off sounds here and there.
This band is the best band I've heard. They rose to the number one spot faster then any band could. And there songs are so perfect. They deserve better then 17.
Absolutely awesome, has a great mix of songs with different genres mixed in. With songs like Paradise proving that the band has some strong vocals.
The Contenders
11
Zedd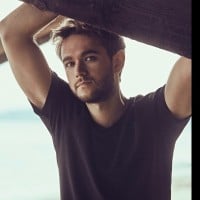 Zedd is a Russian- German DJ known for his hits such as Clarity, Transmission, and Break Free. He is best known for his album True Colors, which has the highest debut on the Billboard 200 for an EDM album (tied with Skrillex's Recess). He is one the the richest EDM artists in the industry.
His remix of Scary Monsters and Nice Sprites is awesome! It's almost as good as the original!
He Is Just Awesome... ! I love his Mix... He stands out of the crowd in Dubstepness..
Not even a dubstep artist. Why on this list?
I like skrillex's dubstep better!
12
Virtual Riot
The man's a genius. My favourite electronic artist by far. The emotions his music evokes are just fantastic. The thing that differentiates Virtual Riot in my opinion is that his music has all the elements that good electronic music should have but they are all so masterfully combined that no song becomes monotonous and each has a distinct melody. I find dubstep in general to lack such finesse.
This man can do it all. Melodic dubstep, riddim, color bass, and even more. Virtual Riot's sound design is absolutely phenomenal, some of the best of our generation. Give this guy a few more years, and he will be considered one of the greatest EDM artists of all time. A few notable songs include CHROMA, Pray For Riddim, and Wallmonger.

- Politik
After Skrillex... should be this guy. This isn't just blabbering dubstep, but an emotional slap in the face with almost every song. Also a strong role model for other dubstep artists (like his samples used in lots of dubstep songs), Virtual Riot deserves a top 5 spot.
Virtual riot is a beast. His drops, his melodies, his everything is amazing skrillex is the one who introduced me to dubstep, now virtual riot has kept it going. My opinion virtual riot needs to be up higher on the chart. Like #3. That's my opinion. Kick ass virtual riot
13
xKore
Just check out this track (Rogue Status) and you'll go xkore crazy...
At least this guy is somewhere near where he should be...
14
Kill the Noise
Kill the noise is one if the heaviest bass monsters ever. Just look at tracks like thumbs up and jump ya body. KTN knows how to combine killer beats with ear shattering bass drops and he does it in a way that no other dubstep artist has shown me yet
This guy should top the list... He's got the best sound in the dubstep category... his EP "Kill Kill Kill" topped all edm chart... His track "BLACK MAGIC" is the best track ever produced by him... he is even good at drum n' bass... This guy should be placed beyond the top ten... !
Really Good but maybe where they are is just right for them!
Kill the noise, skrillex, and zomboy all day!
15 Chase & Status
16
Datsik
I listen to many different artists and producers, but Datsik has always been my favourite. Some of his tracks are immensely well made, and I feel he needs more recognition.
Datsik is just awesome. He is so simple, yet so complex at the same time. Just drums and wubs. He has also been producing for a longer time than most artists and still going strong. Datsik is awesome!
Datsik is the very best there is, no question.
Do you Datsik is more better than Skrillex? It damn sick!
Listen to Datsik - Fully Brown
Then you know it
17
Feed Me
Feed Me is a musical genius. His songs have changed many things about dubstep, and hopefully her will continue to do so. I also encourage you to listen to One Click Headshot. That song really shows what Feed Me is made of.
He is one of the EXTREMELY few artists who tries his hands at various electro genres at a single time and does so perfectly. He also roams the world as two electronic artists. Name someone else like this!
Jon Gooch of Feed Me and Spor can create some really amazing music that never ceases to amaze me!
Love One CLick Headshot, one of the best!
18
Pegboard Nerds
True pioneers in the dubstep scene, with some of the best older dubstep songs. They have made a name as the most iconic group in Monstercat history. With songs like Here It Comes, Self Destruct, and the second drop of Emoji VIP, they are a great group.

- Politik
Yes, but not only pegboard nerds, all of monstercat, because tristam and pegboard nerds and those people are part of monstercat.
These guys are awesome, they have their own sound and are constantly evolving. Love every track they produce!
In my opinion, they're even better than Skrillex. They're one of the few artists today still doing real dubstep, electro-house and drum-n-bass.
19 StrachAttack
20
Burial
Anything else is Untrue.
21
Stephen Walking
Stephen introduced me to edm with top of the world and he's been one of my favorite artists of all time since.
His tracks are awesome!
22 Klippa
23
Xtrullor
Still making amazing orchestral dubstep today, their true expertise is in their older music from 2014-2016. Songs like Supernova, Ego Death, and Ichor have insane sound design for the time, almost similar to present-day Au5.

- Politik
Some of his buildups are already better than most other dubstep. And when the beat drops...well...
I prefer house over dubstep, yet Xtrullor is still my favourite electronic music artist.
Just...listen to what this guy makes, and be sure to turn your volume down slightly as to prevent brain damage. His music is more brutal than all Mortal Kombat X fatalities combined.
Dex Arson wasn't on the list, so I voted for another legend. I don't need to say more than one word: corrosive
24 Noisia
25
Tristam
Why is my favorite dubstep artist not anywhere near the top ten?
Tristam is a artist that makes music not with his brain, but his heart, I love his music because he makes it with his feelings. and his song with Braken, Tristam & Braken - Flight is the #1 most popular song on monstercat
My favorite. I Remember and Follow Me are his best songs.
Best songs are : Tristam - Friend & Tristam - I Remember, I know real dubstep lovers listen to a another artist instead of skrillex
PSearch List