Top 10 Best Grime Artists
The Top Ten
1
Skepta
Compared to the danish grime scene (where I'm from) this rocks the others we can follow in Denmark but this is another level... Personally love king of grime that's just crazy...
Skepta is number one at the moment cause he's mashing up the UK Scene, but there are many others who have great potential to be number 1 like dappy, wretch 32 and even though I. Don't really like chipmunk he should be at least 1-2 on this list! Skepta is the boss
Skepta has the bars followed with the beats; he symbolizes the grime movement in England. He has brought more popularity to grime with him being rated highly by Drake and A$AP Rocky within America.
The man himself. His flow hits the hardest out of all of the grime artists out there. The Tupac of Grime.
2
Dizzee Rascal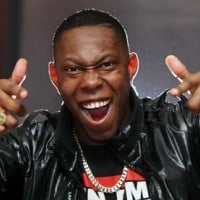 Dylan Kwabena Mills, better known by his stage name Dizzee Rascal, is a British rapper, recording artist and record producer. A pioneer of grime music, his work has also incorporated elements of UK garage, bassline, British hip hop, and R&B.
Boy in the Corner... Best grime album out there. The beats are hard and the Dizzee's flow is so unique compared with the other artists in the genre
Boy in the Corner was the best Grime album ever released. Did a lot for Grime, definitely top 5.
Boy in the corner enough said, goes in on all tracks and his flow is unquie and man can't say he's a sell out dizzee was spitting when grime didn't have a name, and devlin above him? Ahahaaha
DIZZEE should be first, he's made so many albums already and they are all so good.
3
Wiley
Wiley is number 1 and always will be not because he's the creator but because there ain't a spitter in Britain who is on Wiley's level in grime. Wiley rinsed and shut the whole movement up and has made people famous. His bars and flow seem to only get better and better and his style on both of them is unique from anyone else. Not just that but he produces music on top of this making instrumentals that are still used today.
Wiley is the godfather of grime feels like the guy has been around since my grandmother was a teenager, never fails to disappoint with constant bangers and consistency of dropping albums. He made the grime today.
The creator, the trendsetter, the benchmark of grime!

Your favorite grime mc's ain't got nothing on Wiley! He's the master of grime and been doing it the longest and hardest!

He's killed mcs over and over and pushes the boundaries of grime music!
This guy isn't simply the godfather of grime. He's much more than that he's still one of the sickest meanest grime artists out there. Ghetts doesn't no who he's messing with.
4
Jme
You cannot compare anyone to JME. He's different from these other grime artists in so many ways, I stopped listening to grime a long time ago (if you could even call the stuff out now grime) but the only person I still follow is JME. Serious.
One of the worst grime artist out the. He ruins songs, makes up words and flow is shocking, if he wasn't skepta brother he wouldn't get anywhere. People are sheep
JME. this guy redefined grime, and he is original, he brought something new to the table, check out his sarcastic lyrics and sarcastic voice! Brilliant!
Brings an unrivalled different dimension to Grime, a comical less serious vibe but nonetheless serious heat. True legend.
5
Devlin
One of the best artists to ever come out of the grime scene has recently been seen coming back into the limelight with a few collaborations and his album, "Devil In". Give him a couple of years, a couple of good grime bangers, and I don't see why he can't overtake Jme (although I'm comfortable with Wiley and Skepta at the top spot).

I saw this guy on F Radio back in the day, pirate radio sessions, and Westwood. He was always in a league of his own and never had a problem with spitting against the best of the best in the scene. Using complex lyrics, he's a true, utter wordsmith with the bars. For those who haven't heard, check out "Art of Rolling" or "Tales from the Crypt" or simply any of his early F Radio stuff on YouTube.
Dagenham's finest James Devlin is by far the best grime artist in the UK. He always spits Double Bars that relate and he talks a lot about life on the streets of the UK. It helps a lot more if you can relate to his lyrics because they make perfect sense. He deserves more recognition world wide and it would be amazing if he went back to back with Eminem or the slaughter house.
This dude is unbelievable. His flow is sick and his lyrics always speaks the truth. His tracks are always intense and the best description for the BEST grime artist out.
Not one of his songs makes me feel like I dislike him, he always brings great lyrics and great performances and his radio one sessions and fire in the booth are just amazing!
6
Ghetts
The greatest... Every other grime mc wants to sound like ghetts! Wiley maybe the godfather of grime, but ghetts is the grim reaper of grime! Put him up against anyone the Outcome yet another Mc getting sales just because Ghetts has dissed him and said his name on a track.. It's the only reason they side swipe Ghetts hoping he'll get annoyed with them and do the same... P Money you owe allot of cash to ghetts and you know it...!
Ghetts should definitely be number 1 he spits bars to any beat and keeps the flow perfect. Another thing is that he has his own style unlike many grime mc's do the same style. Finally ghetts don't need to run round trying to merk anyone because he does murk everyone.
Ghetts is just such a don! He's on another level, he raps so fast as well which makes his songs even better, his best song by far has to be artillery, if you haven't heard it then you are missing out on a lot!
Ghetts is sick especially when collaborating with Kano, they are both up there at the top but I think ghetts takes number one and he could content for being the best grime artist ever and he could challenge american rappers anyday,.
7
D Double E
Lyrical father. Veteran in the game. His flow was unique and just a massive force in the genre. Definitely top 10.
How isn't he in the top 3?! He could obliterate all these MC's and he's been a vet for 20 years now along the caliber of Wiley!
This is the guy who everyone else on this list would say is the best.
Without a doubt the true Father. No one has the style, talent, swagga and personality of Double.
8
Tempa T
Gives it all his energy and brings grime alive. It's more than just a beat
Should be in the top 10
One word savage
9
Tinchy Stryder
Realistically terribly underrated, guy has the bars and the flow definitely should be top 5
10
P-Money
A true veteran when it comes to the grime scene, has popped off bangers left right and centre recently and gotta give credit to him, he knows how to mix them up with some being real talk about life experiences and some street related. The best on the scene as the guy can blast bars like an engine on 5000 rpm but can also have more meaningful ones that hit home. Straight up top 3 definitely
Just the best, versatile, original, smart lyrics, can rap, clash with anyone, confident, real talk. He keeps grime moving and all other artist on their toes. Always fresh
P money! Shut down Ghetts and shut down Big H and that takes skills. Don't know if I would put him in my top ten but I can see why he is rated 7th on this lits
Slang Likes This, Originator, Ho! Riddim, Bass Cannon Freestyle, I Can't Stop Freestyle, list goes on! No mainstream rubbish, P Money and Dubstep is too good man!
The Contenders
11
Professor Green
One of the best grime artists, his beats are sick!
How is he not even in the top 10?!?
12
Tinie Tempah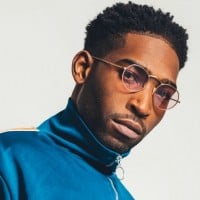 Tinie Tempah's alright but I can't help but feel like he's a sell out. 4 real. But still I can't really blame him you gotta get to the top some how. But I just don't think he's as real or original as he was when he first started out.
One of the best and his making good money financially because of his six number 1s.
Legend, how is he not at number 1?
13
Stormzy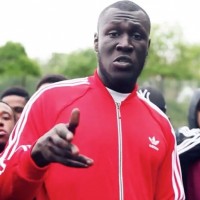 Ebenazer Kwadjo Omari Owuo Jr., known professionally as Stormzy, is a British rapper, singer and songwriter.
To be fair, I am American, and I have just recently been exposed to the "grime scene" so clearly my opinion shouldn't hold too much water because I just really don't know much about it. However, stormzy is the reason I have even began listening to grime. Now I have done my research and I've listened to a few tracks from the big names like Skepta, JME, wiley, kano, devlin, chip, bugzy, wretch 32.. And I'm not saying stormzy is better or worse than any of them, but I gotta say is around a similar class as a few of these artists, and most of those guys are at the top. Therefore, how is stormz so low... I'd say his flow is definitely up there with some of the best, I just think his lyrics could use a bit more substance if I'm honest.
Why is stormzy not up there with the rest of em? He is popularizing grime more than everyone else in the game (excluding skepta and maybe a few others) specifically bringing it to America. His new album is great excluding the singing "prayer" songs but all of the "gang signs" songs are amazing.
He's absolutely killing the game right now, can't believe he's not higher up on the list.
There's just nothing to say that hasn't been said. Big Michael's the king of grime!
14
Bugzy Malone
He's the best that there is no questions asked repin the north huge fan of Aaron Davis A.K.A The King Of The North Bugzy Malone he will kill anyone who diss's with him FACT!
26? Seriously needs to be 10th AT LEAST I think he's the best right now definitely going places.
Meaningful lyrics, good beats. And definitely have every piece of a god rapper.
He's got music videos looking like movies he's one of the best to ever do this.
15
Lethal Bizzle
Absolutely denchnificent has his own clothing range and has also released classic grime songs such as, pow, fester skank, leave it yeah, rari workout, and the drop. Dench Gang!
Lethal Bizzle needs to be higher! His Pow song is just amazing!
This guy is a boss, check out fester skank!
He is old school grime and has current classics as well!?! how is he this low down
16
Kano
Should be number 1, even jigga said so. Maybe he not the most consistent. But home sweet home paved the way. His acting career produced some good classics. He has a few mediocre albums in the middle. But then he birthed made In the manor. Although not purely grime, in my opinion, one of the best British albums. He was robbed at the mercury awards, made in the manor was far more. Granted Skepta may have done more for the scene due to his label and consistency. But in terms of bars, lyrics and flow..."Kano is the best of all time" flow of the decade
Man is a lyrical genius and could fit anything into any beat, best lyrics on the scene for years, combined with the fact that he is at least in the top 3 for flow both add up to make him number 1 for me.

His verse in "Pow" with Bizzle e.t.c is so underrated. That and P's and Q's just back me up on this.

I think this list is insane. Should be Kano, JME, D Double, Wiley, Frisco, in that order. Don't even see why Devlin is rated, and I don't rate Skepta, as controversial as that is.
American here, and from Top Boy, to learning his name, to the "Kano" youtube search, to "3 Wheel ups", to learning what Grime even is, to now only listening to Kano, Giggs, D Double, Wiley, Ghetts, Wretch...etc. Kano is up at top of my list for musicians period. His songs have an actual soul to them. Not many can resonate with one's ears like Kano's bars.
Kano devlin and wiley should be the first 3 on the list. In what order I don't know, but they all have a sick flow, badass beats, and I'm not sure I've ever been more into music than listening to my favorite album tracks by these 3. 140 Grime street was amazing, tales from the crypt was awesome, and it's a toss up between grimewave and tredding on thin ice but anyway about it these 3 should be recognized
17
Giggs
First Grime artist I ever heard, and since then he's always been the best, pure legend man!
He has the grime scene on lock done, no contest!
He's the best there is he's calm and old school.
Deep voice, sick vibes, dirty bars.
18
Lowkey
The only reason he is not No. 1 is because what he raps about isn't deemed fit to suit the mainstream narrative. Lowkey spoke out against apartheid, oppression, and injustice wherever he saw it in our world.

Lowkey was undoubtedly the best independent MC/rapper in the UK and one of the best in the world. He worked hard to build a genuine fan base without any major financial backing (unlike many artists on this list), and that fan base stayed true to him throughout his career. They supported him even during the beef he had with Ghetts and Chipmunk, where the UK scene witnessed Lowkey's raw skill in his 'Top 1 selected' diss track, where he basically demolished Ghetts. Lowkey took the high road and even invited Ghetts to his album launch to end the feud.

I've never seen such a dedicated fan base like Lowkey's (during the Chipmunk beef, all of Chip's videos were bombarded with dislikes). He has made a huge impact, politically as well, helping young kids realize the power we ...more
Amazing artist flows so sick and spits the truth, this guy can make anything rhyme and not only that he has political references and real power with movements. Along with akala and immortal technique these guys are forming a new twist on grime and giving real meaning to music again.
Whereas I've heard of few others on this list, I have seen hundreds of references to Lowkey on the internet; his music's immediate impact, political and musical influence is vast. In the U.S., he's influential-- addressed by those who are unfamiliar with the genre. He's so popular as to have earned Glenn Beck's --a very popular American social critic-- ridicule.

Lowkey crosses cultural boundaries.
Lowkey breaks cultural boundaries.

A poet--
The peoples' priest--
He raps about things that matter, not about money, drugs and etc.. He raps positive message to the listener, his lyrics are powerful and touching.
Although, he has huge amounts of talent he is underrated. Please everyone hear this guy out he's the best!

JME number 2!
19
Chipmunk
Chip's lyrics are one of the best. No rapper actually want's to challenge him and also he can get his work done in any flow or beat. Man's a legend. I'd say he's at 4 or 5th at least.
Not top 3 but top 5 easy. Just needs to find a balance between grime and chart. One of the few who could do both, unlike tinie
Chipmunk took on the grime scene, chipmunk won

so who is the king of grime?...
He should be in the Top5 at least. Bars are his thing and the lyrics are so deep, if you listen closely. Younger got murked
20
Wretch 32
He's a legend when it comes down to laying down some phat lyrics. Brilliant wordsmith
How is he so low?
21
BBK
Boy Better Know should be higher because jme skepta and wiley are up at the top.
22
AJ Tracey
He's got live bars. AJ Tracey and Dave, future kings of grime.
23
Dot Rotten
Why is he so far down in the list?
24
KSI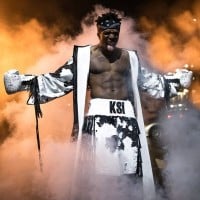 Olajide Olayinka Williams "JJ" Olatunji, better known as KSI, is an English YouTuber and rapper. In 2019, he was ranked second by The Sunday Times in its list of the top 100 UK influencers. He is also part of the British YouTube group known as the Sidemen.
This man is pure fire, how can anybody dare say that KSI is not a don. He is breaking onto the grime scene with more purpose then an Arab into the world trade center. Lamborghini was the dopest track in 2015 and the only way is up. Plus he gets points for being black.
How is he rated over Chip or Frisco, wasteman who have been following Grime for 10 minutes class anyone who can rhyme two words together call like him Grime.
A lot of potential in him - his 2nd verse on lambourghini was fire. Just because he is a YouTuber, he has way too much criticism. This guy could be the next stage in grime
Love the guys flow and his come up from FWB (Friends with benefits) and Lamborghini to Pull up and Down like that.
25
J Hus
He has so much talent and always manages to switch it up so we're not constantly listening to the same thing repetitively. For example, "Dark vader" and "Bouff daddy" are polar opposites but they still manage to be fantastic tracks.
Great rapper, my personal favourite, sad he's in prison now but he'll come back stronger.
I've been listening to him since 'Did you see' its been nothing but good music.
J Hus is the best in world!
PSearch List