Top 10 Best Eurodisco Artists and Bands
Eurodisco is an electronic genre of European music that evolved from late 70's disco & incorporates multiple genres (like pop, rock, etc) into a continuous dance pattern you'd commonly find in traditional disco music. This list is about the artists & bands of the genre.

The Top Ten

1 Giorgio Moroder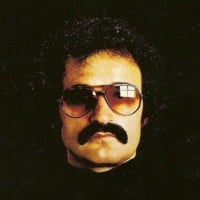 He's a musical engineer & helped make EDM what it is. He invented electronic music as we know it & paved the way for all the artists to continue the electronic world of music. Yet Eurodisco's an EDM genre. He helped produce Donna Summer's peak dance song I Feel Love, which defined Eurodisco & all of EDM & paved the way for other such artists to sing such songs. Never forget what he did for the world. He's the father of disco indeed.
2
Donna Summer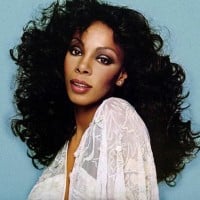 Ladonna Adrian Gaines (31 December 1948 - 17 May 2012) was known by her stage name, Donna Summer. She was an American singer, songwriter, and painter.
She's the top of the singing game in Eurodisco & her vocals in all her songs including I Feel Love truly set such tone for Eurodisco & all of EDM. She really nailed it. Music wouldn't have been the same way without it. She was the real dancing queen. R.I.P. to the queen of disco (1948-2012).
3
Modern Talking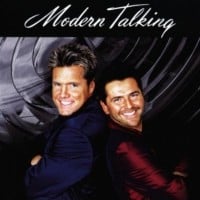 Modern Talking were a German synth-pop duo formed in 1983 by singer/pianist Thomas Anders and chorus singer/producer/composer/guitarist Dieter Bohlen best known for their hits "You're My Heart, You're My Soul", "Cheri Cheri Lady" and "Brother Louie", that broke up in 1987 before rejoining in 1998 with the album "Back for Good" before their final break up in 2003. In total they have sold 120 million records.
They dominated the Eurodisco scene in the 80s & they also explored new wave (including synth pop), which made them somewhat versatile. Which's good since they became successful for their quality. They had a number of hit songs over the years like Cheri Cheri Lady, Just We 2, Jet Airliner, etc.
4
ABBA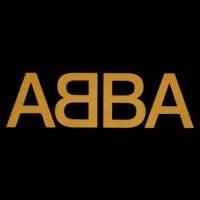 ABBA are a Swedish pop group formed in Stockholm in 1972 by members Agnetha Fältskog, Björn Ulvaeus, Benny Andersson, and Anni-Frid Lyngstad.
They defined European pop music in general & experimented with popular genres including Eurodisco. Their top song Dancing Queen became the 1st #1 pop hit in Europe. Why would t they be the top band for Eurodisco music? They inspired countless artists & other bands, all showing you their diversity in quality & genres. They're unmatched.
5
Boney M.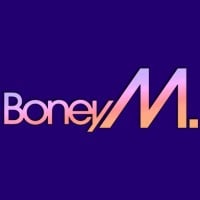 Boney M. was a vocal group created by German record producer Frank Farian. Originally based in Germany, the four original members of the group's official line-up were Jamaican-born singers Liz Mitchell and Marcia Barrett, Maizie Williams from Montserrat and Bobby Farrell from Aruba.
A Euro-Caribbean group that mixed Caribbean music with Eurodisco, funk & soul & were really popular. Their clever novelty lyrics were quite entertaining, like their story on Rasputin, an evil leader who killed the family of Nicholas II, Russia's last emperor. Yet they were pretty successful. R.I.P. Bobby Farrell (1949-2010), their only male member.
6
Dschinghis Khan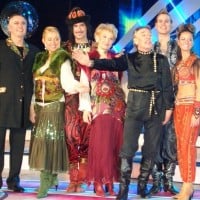 Known for their self-titled song & especially Moskau, which's better titled Moscow in English & spent 5 weeks at #1 in Australia, yet played as the theme for the Moscow Olympics at the time (which's no longer possible as Olympic Games are banned from Russia). Their signature song became a meme that's used when Russia goes crazy, which they're doing with Ukraine. Yet Moscow's known for its wide use of misheard lyrics & a recent remaster uses modern club music.
7
Amanda Lear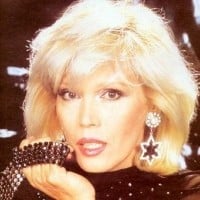 A French singer who experimented with Eurodisco during the late 70s before continuing with pop rock, new wave, synth pop, jazz, house, Eurodance, Latin pop & folk over the decades. She hit her peak toward the end of the 70's with songs like Follow Me, Queen of Chinatown, Enigma (Give A Bit of Mmh to Me) & Fashion Pack despite continuing with versatility & novelty style singing over the decades.
8
Silent Circle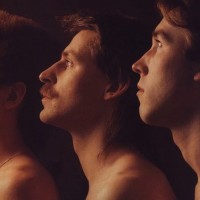 A group known for Eurodisco as well as Italo disco. They have songs like Touch In the Night & Stop the Rain, which are notable.
9
Dead or Alive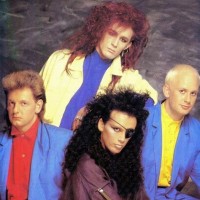 They were actually a new wave & hi-NRG band known for You Spin Me Round (Like a Record) which peaked at #1 for 2 weeks in 1995 at the U.K. R.I.P. Pete Burns (1959-2016).
10
Patty Ryan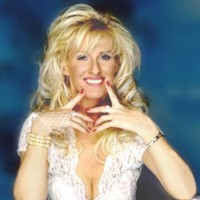 She's big in the Eurodisco scene. Her song You're My Love You're My Life's a big hit in Eurodisco.
The Contenders
11
F.R. David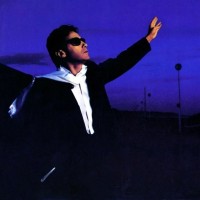 Eurodisco's finest 1 hit wonder, known for his 1986 song Words, which peaked at #2 on the British charts & #1 in South Africa in late 1982 for 25 weeks overall on the charts, eventually becoming the #1 hit on its year-end charts. In Australia, it peaked at #12 but spent 41 weeks on the Top 100 in 2 chart runs throughout 1983 & early 1984.
12
Bad Boys Blue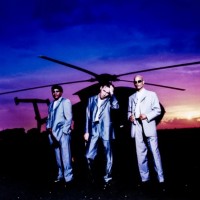 They're a multinational pop group formed in Cologne in 1984. They performed many international hits including You're a Woman, Pretty Young Girl, I Wanna Hear Your Heartbeat & Come Back and Stay.
13
Fancy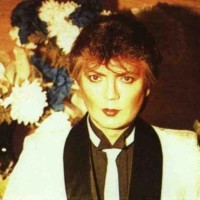 Like the name says.
14
Baccara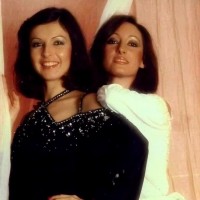 15
Goombay Dance Band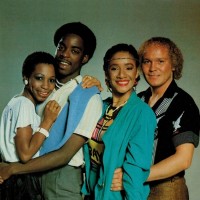 A unique name for a band that's prominent in Eurodisco. Their signature hit Goombay Dance says so & they live up to their stage name.
16
C.C. Catch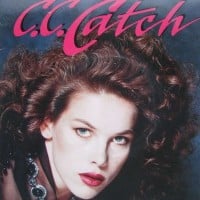 She's a Dutch singer who's really named Carolina Catherine Müller. She's known for mixing Eurodisco with synth pop.
17
A La Carte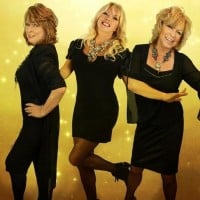 Named after the French term for the method of ordering food on dishes. A classic band.
18
Raffaella Carrà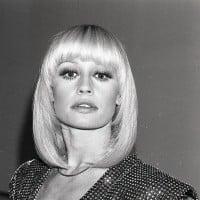 An Italian artist known for incorporating Latin pop into Eurodisco music. She was prominent for her acting roles & dance moves on TV, giving her the nickname Queen of Italian TV. R.I.P. (1943-2021).
19
Blue System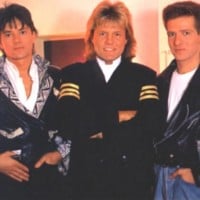 They were a German pop group founded by Dieter Bohlen in 1986 after Modern Talking disbanded.
20
London Boys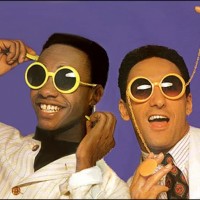 A duo consisting of members Edem Ephraim & Dennis Fuller. They were known for Requiem & London Nights. They were tragically killed when their car was hit by a drunk driver. Ephraim's wife also died in the accident, Edem's wife was also killed, leaving their 3-year-old son orphaned & Fuller's 10-year-old daughter without a father. R.I.P. (1959-1996).
21
Systems In Blue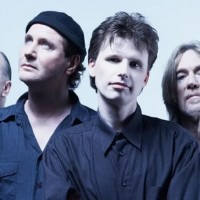 22
Paula Urbana
The Eurodisco artist who only did 1 song to this day, Don't F With My Heart.
23
Neoton Familia
They were 1 of the most successful Hungarian pop-bands, their career spanning several decades, with changes in line-up. They were mostly active from 1977 to 1989 & released albums as well as singles & toured in 25 foreign countries, including Germany, France, Spain, Netherlands, Italy, Brazil, Argentina, Mexico, Canada, Cuba, Japan, India, South Korea, also producing many of the best-known hits in the country. They sold over 6 million records in Hungary & ~1.5 million records in other countries & takes on this indicator 2nd place behind the famous band Omega for 10 years, from 1979 to 1989.
24
Lian Ross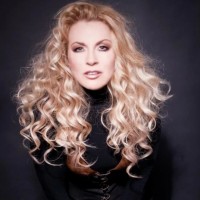 A prominent artist in the Eurodisco scene. Known for songs such as Say You'll Never, Angel of Love & such despite such being made & released past the 70's.
BAdd New Item