Top 10 Greatest Electronic Artists
The Top Ten
1
Daft Punk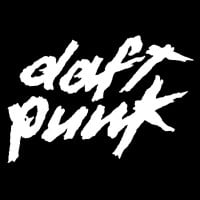 Daft Punk was a French electronic music duo consisting of producers Guy-Manuel de Homem-Christo and Thomas Bangalter.
Daft Punk is indeed very special, especially in those modern times where fame and wealth are often the final goal to modern artists. Unfortunately, this mentality and culture costs us of legends comparable to those legends of the 60s - 90s, which we don't see anymore... except for Daft Punk who managed to reach this level of quality with their own modern genre. The key difference is that they do this because of their genuine interest in creating unique quality music for us, the lucky bastards who get to profit from their musical generosity. Being famous and making millions is not on their radar, so getting those millions anyway as collateral to their true intentions is a nice bonus, very well deserved!
Very sad to see them dissolve, robbing us of one of the very few remaining gods of music of all times.
So sad to see that they split up. I watched "Epilogue" and it was AMAZING. They are going to retire with dignity! They were like the Pixar/Dreamworks of the EDM genre! Hopefully they would do solo projects or collaborate with The Weeknd in the future. I would always put the song "Too Long" on repeat because of their breakup.
Daft Punk has opened my mind to music. All other electronic "music" nowadays just sounds like a collection of noise that should be featured in a "Call of Duty" montage. Daft Punk's music has soul; unlike the other music being produced today by the world's top "artists". I quote artists because people attempting to recite bad poetry while a metronome drowns out their vocals is not music. The same goes for the people who think computer noises are better than real instruments that Daft Punk includes in their songs. They've hit every genre right on the head and revolutionized every single thing they've touched upon. They're up there with legends; perhaps past them.
Daft Punk without a doubt deserves to be number 1 on any "Greatest EDM artist" list. Thomas and Guy-Man have shown to many people of all ages that electronic music can be something amazing and enjoyable to listen to. Even people who don't normally listen to electronic music like them! Their first album Homework is definitely a really excellent 90s dance album. The album Discovery (my personal favorite) isn't just another good dance album but it has so much emotion in it. Human After All isn't their best, but it shows that they are willing to explore, and Random Access Memories pays an excellent homage to 1970s dance music that has an influence on today's dance music. Despite being robots they really have soul and emotion in their songs that get you to groove or are gold for your ears. Their music doesn't really ever age, it feels like it's something timeless from space. Wither "Get Lucky" or "One More Time" is on while your listening at home, or your dancing at a club. Daft Punk's ...more
2
Deadmau5

Joel Thomas Zimmerman (a.k.a. deadmau5) is a Canadian DJ producer, formerly a web developer, who produces a wide variety of electronic musical genres, such as electro and dubstep, but is best known for popularizing work in the areas of progressive house and electrohouse, along with the genres themselves. ...read more.
Deadmau5 is usually discredited just because he's "mainstream" but the reality is that his music is expressive, emotional and beautiful.
I agree that Deadmau5 is the most... Artistic elecronic artist. I agree Daft Punk's catchy and innovative but nothing compares to the raw emotion and energy from Deadmau5. What people don't realise is that he's progressive, so they don't stick around for the gradual changes and sudden drops. They kind of leave at the begginning. Listen to Ghosts N Stuff for energy, Aural Pynapse for a catchy tune and Strobe for heartbreak and self-reflection followed by the BEST DROP EVER! )

(P.S. Not for kids, but for Deadmau5's, ahem... "naughty" side, listen to "Hey Baby"! I think he made it after watching porn one night. )
Deadmau5 was who introduced me to this genre with his amazing song "Professional Griefers." This song and video was so amazing and absorbing that I literally had to change the channel just to not get into it. I rewatched the same show it had it in and BOOM, I had to go online to get that song! I was into the genre already. Although I voted for Daft Punk, because of obvious reasons, if I had to vote twice, I'd vote for deadmau5 hands down! I love them both! Deadmau5 with Professional Griefers and Daft Punk with Around the World!
This guy is a music genius! In todays electronic music scenario he is truly turning the tides! Just check out the number of genres he's into! Being where he is demands a lot of respect! His music is well thougt of, not randomly aranged pumping beats! I like his progressive style and the fact that he iexperiments a lot, not making music just for seling he truly puts his creativit to test which is a mark of a future legend!
He called skrillex a dumbass on phone! Its on youtube! That said skrillex rocks 2!
3
Aphex Twin

Richard David James (born 18 August 1971), known by his stage name Aphex Twin, is an Irish-born English electronic musician and composer. He is known for his influential and idiosyncratic work in electronic music styles such as IDM and acid techno in the 1990s, for which he won widespread critical acclaim. ...read more.
Ask yourself, who in this list is going to be remembered for centuries? Whose music and legacy will be studied in colleges and universities around the world in the same way Mozart, Beethoven, Shakespeare, and other legends are in the years to come? Who not only changed the game but is completely irreplaceable and is the only person in the world capable of making music the way he does? This guy right here. However, I suppose I understand why he's not number 1 on this list as a lot of these artists are here because of their current popularity or whatever. Come back in a decade and this list may change dramatically- but you'll certainly see him still here on this list, probably closer to number 1.
The guy's been doing what he actually loves since '85. He's not as popular as he should be but Skrillex who's above him actually took much from Richard David James. And kudos to Aphex for "coming out of shadows" and releasing Syro and getting a Grammy for best Electronic Album of the Year in 2014. If you've ever heard of Ambient you can thank Aphex Twin and Bryan Eno for being the greatest pioneers of the genre. Aphex is also a major pioneer of Acid and Drum and Bass, and don't say that Drukqs isn't one of the most creative albums ever... Richard you're my favorite artist period. Thanks for sharing your passion and ingenious work with the world
Props to RDJ! Not only has he been doing this since the mid-1980s, he's also capable of doing his own code-wrangling, knows how to build stuff when the available hardware doesn't suffice, and can do anything from total chill ambient to ear-wrecking industrial racket...and everything in between. Pretty revolting that he's stuck here behind Deadmau5 and Skrillex, with them being the one-trick products that they are; AFX is capable of the entire spectrum of electronic music! And I doubt you'll be hearing the London Sinfonietta's arrangement of 'Bangarang' anytime...ever, while Aphex Twin's already been there, done that!
Problem for me is that when he's good, he is the most influential, "ahead of his time" artist out there (bar BOC maybe). When he's bad (his drill'n'bass stuff, for example) he's unlistenable. To expect people to buy his more experimental stuff is asking for trouble. SAW 85-92 was a breath of fresh air. SAW 2 was, in my opinion, more about marketing (titles for the tracks? Nope, we'll make them "textures". Good luck with that) and making money. The actual record (which wasn't very good IF EVERYONE IS BEING HONEST) was secondary Really. Stick with that remix thing he did instead.
4
Skrillex

Skrillex is an American (Born in 1988, in Los Angeles, California) EDM producer who is known for popularizing dubstep. He is part of the bands Jack Ü (DJ) and From First To Last (Lead Singer). His album Recess debuted at 4 on the BB200, tying him with Zedd for the highest debut for an EDM album on ...read more.
He truly is great. I feel that people only hate on him because he's gotten so popular all of the sudden, and a lot of stupid people think that he's the only artist that makes electronic music (although they think all electronic music is dubstep). Don't hate the artist, hate the ignorant mass of people that don't know anything about electronic music, and make skrillex look bad. (If you truly don't like skrillex because you don't like him music, and not because of his awful fan base, then I have nothing against you. Everyone is entitled to their own opinion. However, If you barley listen to any of his music, and you just don't like him because he's gotten more mainstream and has an awful fan base, then grow up. Judge someone's music on their actual music, and nothing else. )
Skrillex is one of the best DUBSTEP artists out their and yes I say Dubstep. Its sad how some to many of his fans don't even know that dubstep is a sub genre to electronic music. To the electronic music is dubstep. And this may make skrillex look bad. However on the other side if you just hate skrillex because he has too much fame then just call yourself a hipster (ha ha hipsters don't call themselves hipsters) Skrillex did a nice job on his new EP with my new Favorite song The Reason. You should check it out. However even if Skrillex is the best Dubstep producer you should check out other sub genres like House or Electronica.
Really? Would you really put Skrillex before The Prodigy?
While Skrillex was being emo in a hardcore band, there were other Djs writing the history of the electronic music.
Without any doubt Skrillex brought the Dubstep genre to national and bigger scale but he's still to fresh to compete against groups like The Prodigy, Daft Punk or Chemical Brothers. Mine is just a personal opinion I agree with his music and talent but disagree on this high rank positioning.
Better producer than most modern artists, more pioneering than 'Deadmau5' and basically started a whole subgenre of electronic music and kept it to himself. The adolescent bombastic appeal to many of his compositions continue to irk me but his production skills are really top notch, and his mixes pristine. Later releases like EP Leaving show that his music has the potential to mature in interesting ways.
5
Kraftwerk

Kraftwerk is a German electronic music band formed by Ralf Hütter and Florian Schneider in 1970 in Düsseldorf. The band was fronted by both Hütter and Schneider until Schneider's departure in 2008.
How can it be, that the band which was more sampled as any other band and which created such unbelievable beats like "numbers", "mensch maschine" oder "trans europa express", is NOT the number 1 here? They invent the whole synthi-pop-genre and besides created a complete new style in electro-rap genre. You can read anywhere that other musicians name them first, when they was asked who influenced them most. So do the only senseful thing here and put KRAFTWERK on NUMBER ONE here in the list!
Yes, if these guys were never around everything after would not exist. All others have used their style and soun in some way; including Daft Punk! Even those two would most likely tell you how these guys were the true pioneers. Can't always go with the newest when Kraftwerk are the pioneers. If younger people have no idea who they are you need some schooling!
Why they are under Daft Punk, I'm not sure. I'm 14 and I'm really into electronic music. I knew that Kraftwerk were the ones who started it all. I went and checked it out and now I'm hooked! If you like electronica, you have to at least know who Kraftwerk is. If you haven't heard anything by them, I suggest you do so ASAP.
There has been a misunderstanding here. At least I hope so. Would you exclude Michael Jackson from a pop top 10? It is the same thing, even if you are fifteen years old. Kraftwerk should ALWAYS be in these lists, until another pioneer comes on and does sth so radical. Until then, let us be serious and realistic. :P
6
Porter Robinson

This guy is a musical genius! At a young age, and SELF--TAUGHT, look what he can make! Just listen to his album "World." It is amazing and a truly beautiful album. Don't listen to all those copycat DJs, they flat out don't know a thing compared to Porter Robinson. He's a true musical genius, and should be at least in the top five choices. If you love electro music, please take my word and listen to his album "World." It wouldn't hurt to try
If you've ever seen a live Porter Robinson show you would know what the hype is. My first time seeing "Sad Machine" live I was on my friend's shoulders and balled my eyes out. It is so much more different than the insane strobe lights you'll see at Zedd, for example. His visuals have meaning, each tells its own story. Oh AND HE SINGS HIS SONGS LIVE. he has an incredible voice if he isn't amazing enough already. A genius in my view
The entire WORLDS Albume is absolutely incredible. There is not anything like it.
Every track, though electroinc, takes on a very very strong meaning. Each track has a story and a strong personality.
The album convers afew genres, from bigroom, and progressive house, but with its own Porter twist. Its not really comparable to anything other than just Electronic, but the best thing to call it would be Bigroom.
It covers Glitch Hop, and the entir thing because of that, can have a vey retro, video gamey style.

The WOLDS Album is more than an album. Its an experience.
Best I've ecer heard.

Perspnally, my favorite tracks are Goodbye to a World, and Natural Light.
Porter should be number one, hands down. He doesn't make "sick beats", he pioneers new sounds that have real meaning. With luscious synths, unpredictable chord progressions, and hard hitting drums, (not to mention live shows! Seriously! ) Porter is quickly revolutionizing the world of electronic music. Just listen to the first track on worlds and you'll understand.
7
Radiohead

Radiohead are an English rock band from Abingdon, Oxfordshire, formed in 1985. The band consists of Thom Yorke (lead vocals, guitar, piano, keyboards), Jonny Greenwood (lead guitar, keyboards, other instruments), Colin Greenwoood (bass guitar), Phil Selway (drums), and Ed O'Brien (guitar).
Wow! I'm surprised they're not first. They are the most creative artists on this list. Everything by them is great. I'm not sure if they are the most electronic artists, but I think they are one of the greatest rock and electronic artists in existence. Your life will never be complete unless you listen to at least one Radiohead album (I mean stuff from the late 90s and the 2000s.
Radiohead is like my favorite band granted they are mainly alt rock but they are still really great, but I think Thom Yorke's solo work and his side band Atoms for peace are more in the electronica genre.
Radiohead should be way higher on this list. They completely got me into the genre of electronica. It's just real intelligent music and Radiohead are way better than Skrillex.
I admit they are more of an alternative rock band, but their electronic songs (15 Step for example) are some of their best and they deserve to be higher.
8
The Prodigy

The Prodigy are an English electronic music group from Braintree, Essex, formed by Liam Howlett in 1990. The members were originally Liam Howlett (keyboardist and composer), Keith Flint (dancer and vocalist), Maxim (MC and vocalist), Leeroy Thornhill (dancer and occasional live keyboardist), and a female ...read more.
The Prodigy have the strongest roots in the club scene, birthplace of electronic music. They still take advantage of 90s electronic music equipment to produce an unparalleled sound that surpasses Daft Punk, Deadmau5, Skrillex, or any other pretentious posers in terms of originality, intensity, and technical quality. The Prodigy will forever dominate the electronic genre.
Prodigy. Is crafted at its worst. Its sounds and music are uncomparable. I don't know why they are not first in this list. I don't know why they are even in this list AT ALL.
Prodigy should be number one in my book they basically created the rave / acid house scene and where so ground breaking in 1990 when they produced there first album "the experience" that they deserve to be worshipped by all the other electronic artists listed hear. Who would probably not have existed if it was not for this group (apart for Kraftwork who are to alternative to ever be truly mainstream)
Definite #1 in my opinion. The prodigy just have more classic songs than any other electronic artists, and their music is incredibly diverse and imaginative. Besides, if you asked Skrillex and Deadmau5 who the best electronic artists of all time were, they would probably either say Aphex Twin or the Prodigy.
9
Madeon

Madeon is basically a prodigy when it comes to electronic music. His production skills and understanding of sound design are literally out of this world. I mean have you listened to his debut album? It's EASILY on par with, if not better than Porter Robinson's 'Worlds' and the guy is only a mere 20 years old! Also, was anybody else around when he was pumping out mind boggling remixes at the tender age of 16? I mean, the guy is just amazing...
Madeon definitely deserves to be in the top ten. He is an extremely talented producer with very original synths and melodies, and not to mention much younger than other producers. I can listen to the Adventure album forever and never get tired of it. He is simply one of a kind.
To be honest Madeon is literally 2x younger than many of these artists and he's making music just as good, or better. He has a distinct style to his songs, which is hard to find nowadays with many artists using the same kinds of sounds.
Why is Madeon ranked 60? He's an absolutely incredible artist. His album "Adventure" is one of my all time favorite albums, and it is one of the few albums where every song is amazing... all 18 songs!
10
Bassnectar

Lorin Ashton, better known as Bassnectar, is an electronic music producer from Santa Cruz, California, who specialises in dark dubstep and trap, using elements of downtempo, drum and bass, and ambient; describing his music as "amorphous and ever-changing". Notable tracks include the haunting "Underwater", ...read more.
Bassnectar's music combines multiple electronic genres into one to create amazing masterpieces of sound unique to him only. He should be in the top ten just because his music has the capability of making you want to dance and relax at the same time.
Lorin has a developed a cult following like no other in the electronic world! If he's on a lineup, there's a good chance 4 out of 5 people attended just to see Bassnectar
There is no dubstep piece quite like Underwater, or the vastly different You and Me, or Timestretch. Bassnectar's always full of pleasant surprises.
How is bassnectar not in the top 10? Nothing beats seeing him live. close your eyes take a trip and never come home
The Newcomers
? Caravan Palace
? Cobra Starship
The Contenders
11
Knife Party

Knife Party are an Australian electronic music duo comprising Rob Swire and Gareth McGrillen, two members of the drum and bass band Pendulum.
From the perspective of an avid listener to bot the dubstep and electronica genres, I was a huge fan of Pendulum's drum and bass sound and Knife Party's emergence into the electronica and club music genre has made a significant impact in my opinion. They have some really strong beats to dance to in addition to their unique sound all their own. Internet Friends is just the beginning but move into Rage Valley and the new Haunted House EP and you'll truly discover the talent these individuals possess
Knife Party knows exactly what they're doing, and what they are doing is great. "Centipede" is a staple of brutal electronic music, and the reggae beats of songs like "Bonfire" and "Give it up" are surprisingly nice combinations with electronic music. Knife Party, in my opinion, has not reached its peak, and has a long way to go.
This duo band has made EDM big and better in my opinion. If anyone asked me "What is your favorite EDM artist besides Skrillex, Avicii, Zedd, etc..., I would pick Knife Party. Someone asked me" what was my favorite dubstep artist besides Skrillex", I would say Knife Party. Knife Party is amazing. They should be higher!
Yes sir. KP, while certainly not the most talented group, or even the best technically, is still a force of nature in the dubstep and electro scene. Rage Valley and Trigger Warning are instant classics, and even some of their lesser releases have their moments.
12
Zedd

Zedd is a Russian- German DJ known for his hits such as Clarity, Transmission, and Break Free. He is best known for his album True Colors, which has the highest debut on the Billboard 200 for an EDM album (tied with Skrillex's Recess). He is one the the richest EDM artists in the industry.
You don't even need to know the name of the song to know it's Zedd when you hear it! His style may not appear different and unique the first time you hear it, but as you listen to more of his music, you soon notice things that make his style unique.
He is great.
I don't know why but I love his songs. I like how not all of his songs are mindless dance songs, but some actually have passion (not saying every dance song doesn't has passion) but he brings a really good mix of music to the table.
His different style really stands out among other artists, and the way he has brought singers in to feature in his songs is amazing. Definitely a great buy if you are beginning to enjoy house music.
Zedd has a certain taste, but a very good one. His music will sound different at first, but as you listen to it more, you gain an appricciation for the melodies that he is able to create.
13
Massive Attack

Massive Attack are an electronic music duo from Bristol, England, who use distorted, psychedelic, dynamic atmospheres as a definitive style of their music. They are noted as one of the most influential acts in electronic music to date, whose musical style was claimed to be far ahead of its time, and ...read more.
Massive attack created the urban scene in Britain. And have some absolute classics up their sleeve like unfinished symphony how are these guys not higher?
Daft punk are annoying, owl city is just a one hit wonder, so massive attack are the best
Definitely one of the best Trip - How Tracks I heard, are from these two guys
Beautiful music with meaning and a million styles
14
Pendulum

Pendulum is an Australian drum and bass and electronic rock band founded in 2002. Pendulum originally formed in the Australian city of Perth, Western Australia by Rob Swire, Gareth McGrillen, and Paul Harding.
Sorry there Captain Hipster but Pendulum IS mainstream. In Australia. Still I'm surprised that they aren't higher on the list. They're music is some of THE best out there. It's a crying shame they ended the group. Oh well. At least we have Knife Party now.
Pendulum is by far the best. Way better than Daft Punk and Deadmau5! I never knew it was possible to cross electronic dance music with rock music, and still be good! Vote for who you want but Pendulum is #1 for me. Also, Aphex Twin is a close second.
Um, how the hell are skrillex, owl city, and deadmau5 ahead of pendulum. This list is being made by people who only listen to mainstream electronic
PENDULUM ONLY AT 23!? These guys should at least be in top 15's although I would easily put them in top 10's or even top 5's.These guys are really good and they got me into Drum&Bass.Pendulum is really underrated.
15
Odesza

Odesza at #143? How!? Their electronica styles are truly unique compared to many other artists of the genre, combining calming melodies with upbeat buildups, and blowing me away with many of their innovations. They should be in at least the top 10.

Plus, Say My Name is addicting as hell.
In Return is the greatest album of all time, and Summer's Gone and A Moment Apart are both in my top 10 as well. Plus, seeing them live is like being reborn. Glad they're at least in the top 50 but can we get them Top 10 please?
Not into "this is my favorite band" fights but summers gone and In return are one of the few albums where every song is unique and rich in its variety. Must hear albums!
Awesome blender
16
Glitch Mob
Absolutely incredible. Every one of their songs is an adventure. My personal favorite tracks of their are Starve the Ego, Feed the Soul and Carry the Sun. Their songs aren't too over the top, but they aren't too tame either, and best of all, they know how to use vocals in an electronic song in a way that does not detract from the beats, but adds to them. The only bad part about them is that there still isn't enough of their music.
Amazing! Love every song by these guys. Their new album Love Death Immortality is just mind blowing. Not to mention that even some of their older songs are just as amazing, like fortune days and we can make the world stop. Greatest of them all, this band.
They are by far the best artist on this list, their music is perfect. They don't only do one type of song like most others do, and they are all the best.
I used to get stoned and listen to their "Drink The Sea" album every night after school. The mob sent me into outer space many a time!
17
Moby

Moby is an American musician, who has produced inventive new styles to various subgenres of electronic music, inspired by 1950's gospel as much as by modern rock, and musicians from New Order to David Bowie. ...read more.
Moby is my favourite electronic artist. I like a lot of music in many genres, and Moby is my favourite.
Moby has highly underrated rapid electronic beats, contrasting with breathtaking ambient pieces, and has powerful and excellent vocals, and hires the guest vocalists from the very top of the list. And what better artist to see live!
His songs have catchy beats like in "Go! ", ambient beats like in "Sunspot" that take you to another world, meaningful lyrics like in "We Are All Made Of Stars" and thought provoking music videos like "In This World".
Moby never let's me down with his music. I love ALL of his albums, each one is a masterpiece, from "Play" and "18" to "Innocents" and "Everything Is Wrong".
Moby has committed a lot to his music to make it unique and excellent. I would say, with all honesty, that Moby put more into his music than the Beatles. And if you automatically vote that down, then fine, be nonsensical, you clearly don't appreciate Moby's all-round ...more
I simply cannot believe that Moby only got 0.8% of the vote!
Seriously, Moby is so underrated; things like Daft Punk are simply obsolete when you look in Moby's direction.
Where would we be without "South Side", "In This World", "Extreme Ways", "Raining Again", "Sunspot", "We Are All Made Of Stars" and several other wonders of musical genius! His upbeat electronic rock and his laid back ambient are both unbeatable!
Listen to Moby as much as you can, get the albums "Play", "18", "Hotel" and "Destroyed"; and your ears will love you for all eternity!
I grew up with Moby, and all of my life, I have been trying ever since to find a music artist that is like him. So far, I can firmly say that there's no music artist quite like Moby. He is definitely my all-time favourite music artist EVER! I'm still looking for a music artist quite like Moby, and will probably not find someone quite so awesome! He is the most unique music artist I know, and definitely the best!
Moby is not only one of the greatest electronic artists, but one of the greatest artists of the modern era. He redefined and brought electronic music to a new audience with "Play" and "18", while he made one of the most transcendental, heartbreaking, and wonderful albums ever with his masterpiece "Animal Rights". Truly one of the most overlooked and influential artists of our time.
18
The Chemical Brothers

My favorites:
Hey Boy, Hey Girl
Galvanize
Star Guitar
The Salmon Dance (Ironically, it's just a cute and silly song that teaches some facts about salmon)
Believe
Do It Again
All great songs!
The test and the private psychedelic is the best song I've ever heard in my life! The chemical brothers are always making psychedelic masterpieces much greater than that of daft punk or deadmau5.
"The holy trinity" of Exit Planet Dust, Dig Your Own Hole and Surrender are without a doubt the greatest electronic albums of the past 30 years. Should be top 3 definitely, past skrillex!
Should easily surpass Skrillex, the live performance is electrifying, but the experience such as visual effects is out of this world. How is The Chemical Brothers not top 5?
19
Waterflame
Waterflame's songs are masterpieces. Most of these songs are in geometry dash as well. Waterflame is very underrated and deserves better. Geometrical dominator, final battle and clutterfunk (both parts) are my favourite songs, they are so instrumental!
If this was renamed to "Top Ten Worst Electronic Artists", The top 10 would look similar to what they are now. But I have no idea how Waterflame would end up on this list. Most music on youtube has a 5:1 like to dislike ratio. Waterflame's is more like 2500:1. No one (almost no one, at least), hates Waterflame.
How is Waterflame 217? He should be in the top 20 at least. Have you ever heard electro an adventures? Sky fortress? Conclusion? He is a truly unique artist, I've never seen anyone with music like this.
He is not that popular, but his music is better than a lot of music you hear
20
Illenium

SO underrated! This guy is definitely one of the best EDM singers. Frequent uploads, catchy and enjoyable sounds, meaningful lyrics, making creative stuff with the genre. This guy seriously need more exposure, along with some semi-popular artists like Marshmello and Deadmau5.
If tender and emotional chillstep and future bass is your thing, you will love Illenium.
Coolest future bass sounds.
21
Boards of Canada

Boards of Canada are just in a league of their own entirely. Their signature sound (distorted synths, hip-hop breakbeats, eerie samples) is nothing like any other music. To anyone reading this list who hasn't listened to them: do yourself a favor and listen to Music Has the Right to Children or Geogaddi in their entirety. You won't be disappointed.
This list badly needs people born before 1995 to rate on it. Some fantastic electronic acts criminally low here. I think I'll have to refresh and vote for massive attack, new order and portishead and chemical brothers now
Boards of Canada are my number 1. Using original production methods to achieve a unique electronic sound should get them into the top 10, their masterful execution gets them 1st in my eyes.
Are you serious people? Boards of Canada is amazing! They are very creative and entertaining to listen to. Please check them out, there's more to electronic music than EDM.
22
Nero

Nero are an English electronic music trio, specialising in dark vocal dubstep, electro, drum & bass and drumstep, consisting of Daniel Stephens, Joseph Ray and Alana Stephens (née Watson). They are well known for creating a wide variety of styles of dubstep and drum and bass, combining deep vocals ...read more.
Their music is a step above every other EDM artist. Welcome Reality had a massive influence on electronic music, and their new album is awesome too. They are always doing something new!
One of the, if not the best artist I've ever heard. The style, the class, the rhythm, the beat. It all adds up to make an extraordinary experience.
When your rank in the top 10 of top electro bands with only ONE album... nero is the best electro band, when talent is there...talent is there.
These guys are kings at electronic if you look it up in the dictionary it will come up NERO
23
Justice

Justice has been definitely deserves a spot next to daft punk. With their innovative style and popular songs they definitely should not be lower than top 5.
This group is the new electro. They are changing things by their music and the quality of their tracks. Hard Rock Electro is the best
Justice has such a unique sound they deserve all the respect in the world... not to mention the all time kings of intros!
Justice produces innovative and catchy music, and never disappoint with their new releases
24
SALM (Something A la Mode)
G-string is better than the actual thing. Haha. But really. These songs are so amazing that I am in constant awe whenever a new song is released by them. They are an all around great music group. I recommend it 110%
It's just a great name!
The first lp was Magnetic Fields. Since that time fan for about 40 years. 😊
25
Björk

Björk Guðmundsdóttir, known mononymously as Björk, is an Icelandic singer and songwriter. She is most famous for her eclectic music styles and experimentation on electronic pop music.
Screw all these DJ's and hip groups in the top ten. Without this woman's artistic genius back in the 90's, the DJ's of today would still be doing underground gigs and living paycheck to paycheck. "Post" and "Homogenic" along with Madonna's "Ray of Light" made the DJ's and aspiring electronic musicians of today popular. She should at least be top five. And where is Brian Eno?
The best female vocalist I've ever herd. Screw all the female pop stars that gets so much publicity, Bjork's music is a work of orchestra & as well a piece of art. Anyone who says other does not know art in music whatsoever.
One album: Homogenic. An album that combines real life strings with icy beats and electronics to make a tundra of emotion. It's THE best electronic album ever and possibly one of the best albums ever PERIOD.
She is the best and really unclassifiable. Incredible blend of human emotion and machine music.
PSearch List