Best European Basketball Clubs
The Top Ten
1
Fenerbahçe Ülker
Improving each and every time. Could even become the best European team ever, however need to prove itself with more top statistics in the years to come.
This club is the best after the NBA clubs.
Best team to watch, regardless of they win or lose! They keep fighting every second, and have the team sprit no others have.
Still growing and there's room to improve as a basketball powerhouse but the potential is just enormous.
2
Panathinaikos BC
One of the best maybe the best club of the league... still needs to prove a lot...
I am not panathinaikos but it is sure the is best european team in the last 20 years and one of the best teams in the world just one hour ago panathinaiksa won siena and went to the euroleague final for its sixth title good luck
The best coach in Europe (Zelimir Obradovic), the best player in Europe (Dimitris Diamantidis), the best center in Europe (Mike Batiste) and Sarunas Jasikevicius. Simply legends! Panathinaikos has had players-legends in the last 20 years like Dominique Wilkins, Dejan Bodiroga, Vassilis Spanoulis, Antonis Fotsis and many others! What else? Although European referees play always against Greek teams, there is no doubt that Panathinaikos is the greatest team in Europe. Call him "the emperor"!
Greatest clubs in the history of European basketball! Biggest legends of the sport have been part of this team for so many years... Greatest fans as well, together with Žalgiris fans!
3
Olympiakos BC
I am olympiakos and I think is a very good team but panathinaikos is better...
I am Panathinaikos, but surely Olympiakos is by far the best European team. They are ruling in Europe the last years. Already 2 European Championships in a row and Intercontinental Championship? I hope we can manage to compete them soon, we are of the best, but always the first is to be remembered!
There's no one like Olympiakos. He brought the game into a different level. Olympiakos team should be regarded as a lesson in the following years of European basketball.
Except 2014 olympiakos was the winner on the finals four 2012 and 2014! That's means is the best basket team the last 10 years because has also the most winners at these last 10 years!
4
Partizan
Club with the biggest heart! Coming from small country of Serbia, this team can't match other teams financially, but when measuring talent, skill, and determination, and 1992 Euroliga champions, this team is surely 1 of the best teams of Europe!
Club with great history and big passion and also best fans in the world
Look at their budget and budget from other teams. And they manage to get to the final four.
Partizan is a Religion! Come to Pionir HALL IN BELGRADE and Taste it!
5
Maccabi Tel Aviv
One of the greatest clubs in the history of European basketball. I am sure that maccabi is the best team in europe even they lost on the final four.
Best club outside the NBA, top management, love you guys
Maccabi are better than Partizan and Olympiakos. They are 6 times European champions.
6 European champions, 15 times final four... and with a relative small budget!
6
BC Žalgiris
An amazing team and well assists and rebounds
One of the best basketball clubs ever!
Certain values behind it.
Indigenous geniuses of the game.
7
Real Madrid
Ten European Cups make Real Madrid the king of Europe
If success is a measure of the greatest clubs then real Madrid take the crown
9 european cups more than anyone else
They have a very good history and continue always in that excellent form.
8
Crvena Zvezda
Greatest fans in the world!
Best fans in the world
Best play this days
Best Serbian club for sure!
9
Anadolu Efes
We all love Efes for sure
But only after Fenerbahçe
Simply the best Efes Pilsen
Always Best! Efes Pilsen!
10
BC Barcelona
A team that can compete even with big NBA teams - MatrixGuy
There the best
Very good team batter then real madrid but not the best :D
The Newcomers
? Promitheas Patras B.C.
The Contenders
11
CSKA Moscow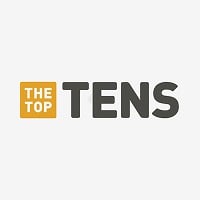 CSKA Moscow is a major Russian sports club based in Moscow. It is popularly referred to in the West as "Red Army" or "the Red Army team" because during the Soviet era, it was a part of the Armed Forces sports society, which in turn was associated with the Soviet Army.
I think CSKA can win it all I'm with them
12
Galatasaray Liv Hospital
Obviously they have most beautiful supporters.
Galatasaray is much better than some teams in top 10
What a support.. What a club.. What a fammily!
Hey, it's Galatasaray men it's Cimbom allright
13
Aris Thessaloniki
The most historic team in Greece! The team of Nick Galis!
The best team in 1980
As fiba said Aris was the best team in 20th century in Europe
Best team of 20century? And what about jugoplastika?
14
Jugoplastika Split
Never more, team like that, three time in like europe champion, with local player's. Who can do that today?
I like the statistics..going to Split in August & hope to meet some famous players and see domes games & training there!
Simply GREATEST ever,club destroyed by croatian centralized politics and modern financial dedicated sport...no one will ever reach greatness which KK Split had in 20th century cause it was built on local power,sweat and blood without any foreign influence...and yeah,you don't know where SPLIT is and you maybe don't know even one club or player from this place but try to explore a little bit,you will find only PURE GOLD AND POWER...
Most romantic basketball team of all times,coming from small fishermen city which gave greatest athletes in sports history...
15
AEK Athens B.C.
In the top 3 of Greek league teams the last decade (except from the 2012-2014 ) but the Queen is back!
I think AEK right now is in top 10 of European basket for sure! Last year won FIBA CL.
16 Montepaschi Siena
17
TAU Ceramica (Baskonia)
This team comes from a small city, in the last years had become in one of the best teams of Europe, inthe last 10 years has played four final fours, apart from the titles that has won in his own league, it's a dangerous team!
Champions
18 Malaga
19
Virtus Bologna
Great roster this year
The best team in Italy
20
KK Cibona
Two tomes European champions. Two times European cup
Best team ever
European Champions 1985 and 1986! Days of Glory!
It's enough to say that Cibona became Europa's Champions twice in the row (1985,1986) competing against clubs that had players like Sabonis, Galis, Marchulionis...
Oh yes, I forgot ;) club's legend and crowd's favorite was one & only -
MOZZART OF BASKETBALL DRAZEN PETROVIC.
He's member of BASKETBALL HALL OF FAME alongside with another Cibona's legend KRESIMIR COSIC.
Ea, ea, Cibosi hrabri ste k'o vukovi! (Ea, ea, Cobosi you 're brave as wolfs)
21
Olimpia Milano
The first Italian team to win in Europe. The team with more italian titles. The only Euroleague Italian team
Forza Milano viva Milano
22
PAOK Thessaloniki BC
The best fans, rich history, dominated European basketball in the early-90's
Best europe team in 1992-1993.
23 AEK Athens
24
Pallacanestro Varese
The best european team ever...Meneghin, Bisson, Zanatta, Manuel Raga, Bob Morse, Charlie Yelverton, Jellini, Ossola...monsters! "
Ten Champions Cup final in a row in seventies.
5 European Champions Cup
2 European Cup Winners' Cup
3 Intercontinental Cup
Varese is the best
25 Saski Baskonia
26 Hapoel Jerusalem
27
Darüşşafaka Basketball
Rising star
28 Antwerp Giants
29
Alba Berlin
Alba's games are very spectacular
30 Pallacanestro Cantù
31
BC Rytas
Good defense,great players
32
Bayern München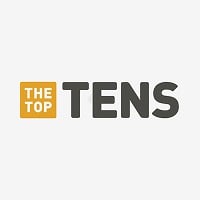 Football-Club Bayern München e.V., commonly known as FC Bayern München, FCB, Bayern Munich, or FC Bayern, is a German sports club based in Munich, Bavaria
33
Juventus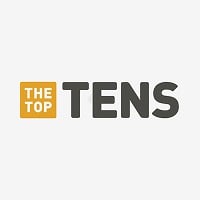 Juventus Football Club S.p.A., colloquially known as Juve, is a professional Italian football club in Turin, Piedmont.
34
KK Union Olimpija
Club with heart of a dragon
35 Brose Bamberg
36 Maccabi Haifa
37 BC Khimki
38 London Lions
39 Kangoeroes Basket Mechelen
40
Limoges CSP
French class of the 90's...
90's powerhouse!
41
Apollon Patras
One of the greatest greek teams with great history
Ole
42 Iraklis
43 Fortitudo Bologna
44
Karşıyaka S.K. (Turkey)
Best team ever.
BAdd New Item