Best Female Rappers
1
Missy Elliott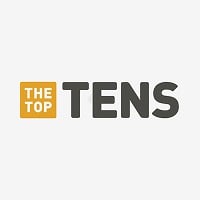 Melissa Arnette Elliott is an American musician, hip hop recording artist, dancer and record producer.
Firstly, every one of her songs is original and different yet always great. Secondly she has never had any beef with any one. Thirdly she is one of the most influential woman in the world.

Finally I can't see y'all disrespect Lil Kim like that, even diddy said she will always be queen, one of the greats, her legacy is huge and no one can argue with facts like that. End of. Kim and Missy will be Queens 4 life
Didn't y'all say she sucks on the other list? Stupid, clueless Eminem fans. - RobertWisdom
I think Eminem is better but I don't know who u are too but your better then Niki
All people have their own stories, but going through a rough life, including the way she was raised, and also some issues with medical problems, she is a warrior and a rapper. And who can resist "Work It", "Get your Freak On", and "Pass That Dutch"? Also her beginning hit... "The Rain (Supa Dupa Fly)" I mean, I really do love the other female rappers on this list, but, when I look on my player, Missy Elliot is the female rapper who I have the most songs from!
2
Nicki Minaj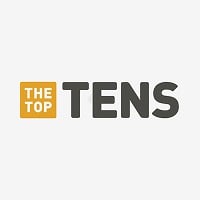 Onika Tanya Maraj, known professionally as Nicki Minaj (born December 8, 1982) is a Trinidadian/American rapper / pop music artist. Minaj is most known for her songs such as "Anaconda", "Super Bass", "Starships" and her feature on "Bang Bang". ...read more.
The girl is sick. Great voice, great style, great flow. And she goes so hard.
What is up with the rest of this list? Half of them aren't even rappers, and the other half suck.

Hard to make a top ten list out of female rappers, but here is the top 5:
1. Nicki Minaj
2. MC Lyte
3. Lil Kim (who I might have put at 2 if I hadn't just been listening to MC Lyte)
4. Lauryn Hill
5. Eve (had to show her love cause she's underrated)
Honorable mention to Trina


Nicki Minaj is beast! Shes beautiful AND talented. Her rap is a new style of rap, more unique, and hidden meaningful I suppose. Rock on Nicki I'm supporting you all the way!
@Camaro6 why because someone is supporting someone you don't like lol. - Luckys
Best flow, rhymes that make you think, EXTREMELY versatile with her music, and she knows how to get people's attention. All the endorsements and gigs and movies she's been in are examples of what a good businesswoman she is. She's #1 for a reason. What makes people the BEST is how they appeal to the public, and Nicki is killing it with her appeal, which is why she is the most successful female in the game. How good her songs are are based off public opinion, and according to public opinion, she is destroying everyone else and it is reflected on her net worth. Nicki Minaj IS #1. Anyone else who disagrees can look at the numbers because numbers don't lie.
Nicki Minaj is the most versatile female there is and she can go toe to toe any make rapper.
3
Lil Kim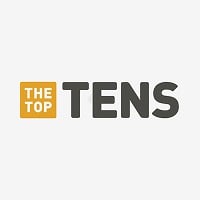 Kimberly Denise Jones, known professionally by her stage name Lil' Kim, is an American rapper, songwriter, record producer, model, and actress.
There are no question here to who's the best. Sure Kim might not have been the first. But that doesn't take away from the fact that she completely changed the game of hip hop. Kim made both genders equal with lyrics. She never tried to cover or censor her music. She never needed some fake persona. Everything she's done has been real and legitimate. She's never needed to be fake. And while her net worth isn't the highest and she hasn't been top ten on the billboards for a while, that will never change the fact that she made a BREAKTHROUGH in hip hop history. As a fan of many other women in the genre, there's no doubt that Kim definitely made one of the, if not the largest impacts of all time in rap music. That's why she will forever be the number one female MC.
How is this #2 behind Nicki Minaj? Lil Kim is easily the Queen of Rap, Nicki is just in it for the attention. Nicki has like, what, one half-decent song? And she's not rap, she's teeniebopper "hip-pop". Lil Kim is real rap and she's been going strong for years. Get Lil Kim to #1 on this list!
The Queen of Hip Hop next to biggie the king of Hip Hop
Lil' Kim single handedly created a lane that 99.9% of todays female rappers are in. not only that, her whole sound, flow and lyrics are untouchable. despite false claims of Biggie ghostwriting her music (and Biggie saying himself she wrote the songs) her 3 albums after his death can back that up! for many reasons, she was the queen of rap in 1996, still is in 2015 and always will be, bottom line.
4
Lauryn Hill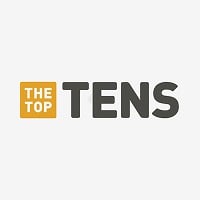 Lauryn Noelle Hill is an American singer, rapper and songwriter. She is known for being a member of Fugees and for her solo album The Miseducation of Lauryn Hill, which won many awards and broke several sales records.
How is Nicki Minaj above Lauryn Hill. Lauryn created one of the best albums of all time with "The Miseducation of Lauryn Hill". She's won so money Grammies and had so many big hits as a solo artist and with the Fugees. What's Nicki Minaj famous for? Showing her entire butt on an album cover, making terrible, meaningless music, and having more artificial substances in her than a candy bar. Choosing a talentless hack over a hardworking legitimate musician is one of the worst things I can think of.
The proper list goes like this:

1. Lauryn Hill
2. Lauryn Hill
3. Lauryn Hill
4. Lauryn Hill
5. Lauryn Hill
6. Lauryn Hill
7. Lauryn Hill
8. Lauryn Hill
9. Lauryn Hill
10. Lauryn Hill

I have yet to hear a female rapper who comes close to matching her profound power. She fell off the radar because the machine thought she was speaking too much real-ness. What a courageous badass Queen.
Honestly not an opinion but a fact, this woman right here will always the queen of hip/hop. She's recognised for talent and her talent only, no gimmicks. She has legacy that will last a lifetime in hip/hop, remain a staple of a great female rapper. Also her album remains a classic even outside of the hip/hop community.
Lauryn Hill is easily 1 of the most influential lady rappers out there and I like the way she shows her unique style. - AlphaQ
5
Eve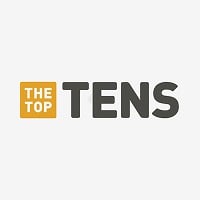 Eve Jihan Jeffers-Cooper is an American rapper, singer, songwriter, and actress from Philadelphia, Pennsylvania.
Eve is the realest! Should be number 1! Her songs aren't just catchy and booty shaker- they're inspirational too- love is blind, life is hard, make it out this town, never gone.. A talented, inspirational and truly humble artist!
This is the best rapper. Nicki Minaj is nothing compared to this queen of rap. She should be number one. If you've heard "Let me blow ya mind", you know what real rap is. Nicki Minaj doesn't even know how to rap. Like who the hell comes up with "starships are meant to fly". What does that even mean. In conclusion, EVE should be at the top of the list. And Iggy should just stay at the bottom. First things first you suck. Eve is the best.
Mixing her hotness and gangster lifestyle am sure she deserved to be one among the rappers in this world. I can't compare her to Miss Eliot so I thought she got luck to be the 5th. - Tin_ze_dash
She is a rapper that has good music like the one song that's her name Eve and the song with Gwen Stefani Rich girl.
6
Lisa "Left Eye" Lopes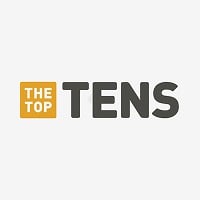 Taken way to soon but definitely deserves higher on this list
When I was listening to her songs the other day, I couldn't stop crying. She was a talented rapper.
Left Eye is the best. She rapped from the heart and didn't have to show off her body to sell albums. RIP Left Eye we love and miss you! TLC4eva!
! She should be on top of the list... Well she was cute and got this kind of rapping that anyone can dig. She was another doll I can say - Tin_ze_dash
7
Queen Latifah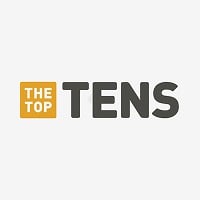 Dana Elaine Owens, known professionally by her stage name Queen Latifah, is an American singer, songwriter, rapper, actress, model, television producer, record producer, comedian, and talk show host.
When I think of Women and Rap together, a mere 101% of the time I think of Queen Latifah...
Queen Latifah's old school raps were amazing, while Nicki just plain sucks.
She's good one of her shows that I saw was Living Single
WHY is The Queen number 8?!?! When I think of rap she is the first person that comes to mind. She is 1000% better than these other rappers
8
Iggy Azalea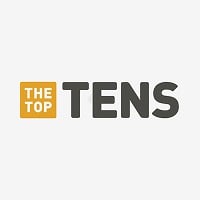 Amethyst Amelia Kelly, born June 7, 1990 known professionally as Iggy Azalea, is an Australian rapper, singer, songwriter, and model.
Come on, she just know to speak, not rap..
This list is terrible. Iggy is not even in my top 25 - anewman
Exactly how a rapper should sound, a hell lot better than Nikki Minaj and others.
Iggy azalea is the best she worked with many people and no other rapper is the best from grammy to vma she is the best don't fool yourself
9
Foxy Brown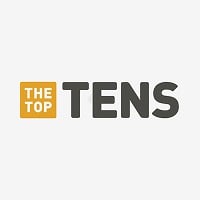 Inga DeCarlo Fung Marchand, better known by her stage name Foxy Brown, is a Trinidadian American rapper.
Broken silence is the best female rap album ever released. A world where Nicki Minaj is voted as the best is a world where people don't know REAL hip hop
Foxy is so under-rated for her to be so far down on this list. Lyrically she has flow, she can ride the hell out of a beat. True she used sex appeal on her video and album covers to help sells, but what's the difference between any male rapper using females in the same prospective to do the same thing back then. Her style was fresh and real.
Foxy always kept it real and that's what I admired about her. Foxy always kept business separate from personal life and never let her rivalry's slow her down. People may have their favorite album by her but what ever she does will always been my favorite.
I think she is the one of the best Female Rappers I have ever heard.
10
MC Lyte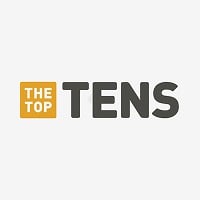 Nicki Minaj? Seriously, how could you possibly place someone else than MC Lyte or Lauryn Hill on top of the list? People need to start listening to real rap, not commercial crap.
MC Lyte at 10? Nicki Minaj at 2? Are you kidding me? MC Lyte is the best female rapper ever, followed by Lauryn Hill and Queen Latifah. Only those 3 deserve the title "Queen of Rap". Nicki Minaj started her career in 2004 and I've never even heard of Kolera. Lyte raps about real stuff, unlike most of today's mainstream "rappers". Lyte as a Rock was a classic. REAL Hip-Hop. Stuff that has meaning.
she's realest among female rappers, BIG UP!
This list shows what's so wrong with kids these days. If you think nicki minaj is better than mc lyte than you obviously don't know a whole lot of hip hop
The Contenders
11
Azealia Banks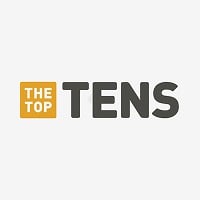 Azealia Amanda Banks is an American rapper, singer and songwriter. Raised in the Harlem neighborhood of New York City, Banks began releasing music through MySpace in 2008, eventually being signed to XL Recordings at age 17. After releasing her debut single "212" to commercial success, she secured a ...read more.
People only hate her because of her personality, which is not a good one, but shes very good at rapping. - AlphaQ
If she could ever pull it together long enough and keep her mouth closed. She could go far
Azealia Banks is literally one of the most creative artists in the music industry. Her flows are sick, her voice is beautiful, and THE BEATS! What really makes her stand apart is her amazing ear for great beats. I hope she has a very long career. Go Yung Rapunxel!
She's just great. I would love to see her get to the top. She can easily beat any of the other female rappers out there. Just my opinion.
12
M.I.A.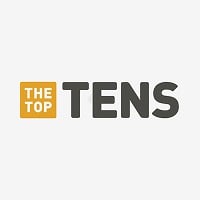 Mathangi 'Maya' Arulpragasam, better known by her stage name M.I.A., is an English hip hop recording artist, director, visual artist, activist, record producer, photographer, fashion designer and model.
I'm not saying Missing In Action is the best female rapper of all time, but I can say she's the best female rapper of this generation. Why? Because she doesn't rap about being fancy, she doesn't rap about having a big ass, she doesn't rap about having a lot of money, and she isn't all the time rapping about love.

M.I.A. raps about REAL stuff. She raps about identity politics, poverty, revolution, gender and sexual stereotypes, war. She raps about REAL problems. She's a TRUE artist, and doesn't need neither a cute face nor a big behind to express what she wants to say.

Additionally, she's a philanthropist and an activist.

You don't see that kind of people everyday;))
MIA is underrated and I like her styles of Hip hop and her versatility. - AlphaQ
I really enjoy her style of Hip Hop which incorporates influences from Alternative, Electronica, Pop and World music. - DarkBoi-X
She should definitely be in the top of the list! She is so much better than some of the others that have been mentioned. Her songs definitely have better beat, better lyrics, better distinction, better quality. She even talks about worldly problems in some of her songs... I guess mainstream pop culture takes over, but she is capable of fulfilling that as well.
13
Cardi B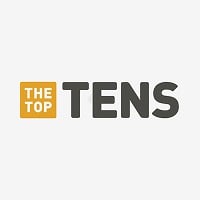 Belcalis Marlenis Almánzar, known professionally as Cardi B, is an American rapper, songwriter, television personality and former stripper.
She should be bottom on the list or not at all. She doesn't even write her songs. For real?
Okay, she's not great. She's just okay but she can be a guilty pleasure at times and be a little unlikable too. - AlphaQ
I think that cardi b is the best american female rapper because she has the american vibe in her raps and all those other female rappers have to buzz cardi b show them losers xo
Cardi is wack, she just likes money and loves saying her name, you bastards forget that she was a rapper
14
Trina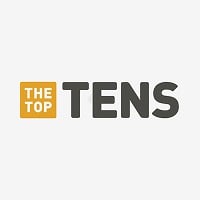 She's under rated she's the most consistent she's very humble She's really the only female rapper From the 90's That never left the game she was consistent And have been consistent and still is consistent She's the baddest chick She hated on a lot...Hip hop has cheated her out A lot of awards that I feel like she deserved She's a legend in the game She is the one and only official Queen of the South Hate it or love it She has been holding the south down for a long time Ti is the king of the south and Trina is the Queen of the South... She's independent artist now she's on her own self Is called Rockstar music group... She has a cosmetic line perfume line A clothing line She's going to be featured in a movie coming to theaters soon... So I would say trina is most definitely my favorite female rapper of all time...
This lady is serious with rap and always stay to the beat, she is the best rapper, she will never go off beat.
I'm going by the numbers Trina has been the most consistent female rapper of all time so she should be number one she gives us the most music constantly. Pushing albums like bricks every time you turn around.
Trina Is The Best Rapper I Have Ever Know... I Love Her Song Called "Here We Go" You Are Very Beast I Support You All Of The Way... Rock ON
15
Snow Tha Product
Untouchable right now probably the best female MC most of you haven't heard of
Holds her own w/ Joell Ortiz Chris Rivers and Token on Kill @ will
Snow is so good she unintentionally makes others seem like amateurs. Nikki mi-NAHHhhh. Iggy top 10? really?
Snow is clearly the best. She kills every song she is on. She raps about stuff that matters. She writes her own music. The most under rated rapper.
Amazing rapper she should be in top 10 at least.
16
Becky G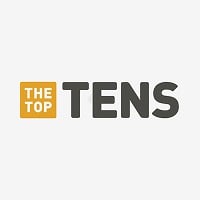 Rebbeca Marie Gomez, better known by her stage name Becky G, is an American singer, songwriter, rapper, and actress.
She is only 16, just started singing. She got a talent and have a bright future ahead.
You are the best Becky g I love your rapping you are amazing!
I love Becky G!
She's awesome and she inspires me, I think she dense eves higher than this.
17
Fergie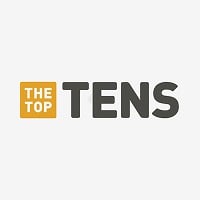 Stacy Ann "Fergie" Ferguson is an American singer, songwriter, fashion designer, television host, and actress.
FERGIE IS A LEGEND! She has the best rhymes. Her song's Pedestal, Clumsy, London Bridge and Fergalicious. Also she is amazing in the Black Eyed Peas and she can sing for a long time without Stopping. She's like the queen of all Music, no joke
You are joking right? How is she in this list? She has terrible flow. - SelfDestruct
Fertile is the most diverse rapper/singer ever. She hit extraordinarily high notes (and low notes for that matter) she never runs out of breath and rap insanely fast. She has AMAZING flow. This is one of THE talents of our generation. AMAZING. SHE IS TIMELESS.
Fergie can do anything with her voice and she is so perfect, she can rap really fast (as Eminem) for a long time without losing breath, this girl is amazing! - Onefor21
What the hell is Nicki Minaj doing at 1st!
You have got to be kidding me!
In my opinion she sucks at rapping so don't go bothering me.
But fergie is good! - tedmond9
18
Remy Ma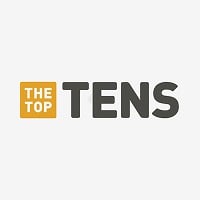 Reminisce Mackie, known professionally as Remy Ma, is an American rapper. She was initially discovered by Big Pun, and came to prominence for her work as a member of Fat Joe's group, Terror Squad.
If I was being honest, Remy Ma is a lot better than Nicki Minaj. Her flow is way effortless and is 1 of the mainstream female rappers with super good wordplay and deliveries. - AlphaQ
I am an educator and listen to rap music specifically to relate to my students. I can connect to Remy Ma because her flow is effortless and her intelligence is evident by the way she connects her ideas. Her bars are very different in every song and she seems to be able to captivate listeners with her ability to make you think, reflect and relate. Without a beat you can still listen to Remy Ma. She is my all time favorite.
Remy ma is a true connoisseur of rap because her flow and delivery is tight, just like how rap should be not some candy floss hit makers around nowadays. Give her a few more years and she could be on the list of one of the best ever female rappers like Lil Kim and Missy.
This list is idiotic. Remy Ma and Missy Elliot are the only people I see on the front page with actual talent and flow. I mean, Nicki Minaj as number 1? Seriously?
19
CupcakKe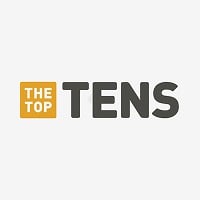 Elizabeth Eden Harris, better known by her stage name, cupcakKe, is a rapper, singer, and songwriter. She was born on May 31, 1997 in Chicago, United States. Although she is best known for her sexually explicit lyrics, cupcakKe was raised in a church and is still a devout Christian.
This has to be number 1, this has to be a mistake - Worksponge
She is a great rapper, though I don't like all her songs about sex
Rap legend should be number 1
Cupcakke is my fave female rapper ever. Deepthoat is one of my fave songs and I could listen to it continuously for about 5 days
20
Rico Nasty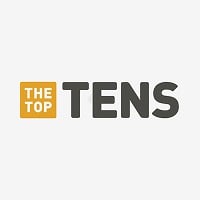 She's actually really fire. - AlphaQ
She's amazing to be honest - 4our2wen0ty
Best female rapper of modern times. - AlphaQ
I love rico
21
Rapsody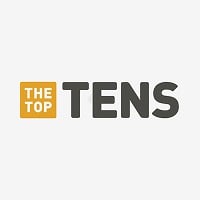 I checked out a couple of songs from and wow, her wordplay is amazing. If you're into poetic rap styles then she's definitely the best pick. - AlphaQ
I admit, I only know her guest verse on Kendrick Lamar's Complexion (A Zulu Love), but it's good. - JoLeKosovo
Damn ds woman s sick with poetic rap
She might've had the best album of 2019 and she's not even top 20?
22
Gangsta Boo
Listen to her verse on any Three Six Mafia song or simply listen to Yelawolf - Throw It Up and you will see how dope she is
This girl should be in the top 15
23
Da Brat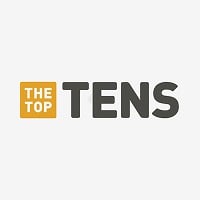 Wow Da Brat might be the best one on the list. Should definitely be in the top 10 - Namor34
Brat foxy Kim eve should at least be in the top 10
Love her! She's under-rated with her skills
I like her so much
24
Amy Heidemann
Amy Heidemann should definitely be top! She rapped Busta's verse like mad, without cursing?! Trust me, this IS talent! Nicki Minaj is nothing compared to her.
She slays all these rappers she Should be number 1
Hear 'I Told You So'. Your argument is invalid.
Amy heidemann is the best... No one like her :D
25
Charli XCX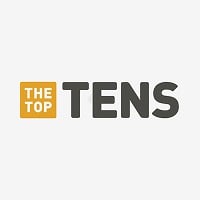 Charlotte Emma Aitchison, better known by her stage name Charli XCX, is an English singer and songwriter. Her most famous songs include Boom Clap and her feature on Iggy Azalea's Fancy.
A true lyricist who came up to became to be a rapper!
26
Kesha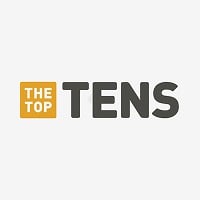 Kesha Rose Sebert (formerly known as Ke$ha) was born on March 1st, 1987 in Los Angeles, United States. She is best known for her hits like Timber, Tik Tok, and We R Who We R. ...read more.
Wow Kesha being 24 on this list shows that there aren't very many female rappers. - DaWyteNight
Kesha you are amazing! I don't think you should be all the way at number 22 I think you should be battling it out with nicki manaj or winning her love you X
I like her the best because of her ways of girl rapping. My favorite song by her is Take It Off
Kesha you are my best girl rapper in the world... I think Nikki minaj is only no1 woman rapper in the history.. But in my mind you are the best and number 1 girl rapper in the world... I love your song so much... My favorite song is tiktok
27
Noname
She has a beautiful voice and is practically the female chance she should be higher
28
3D Na'Tee
Skill set... best since Lauren Hill! She's not for radio. She's on a different playing field. Listen to her catalog.
29
Amber Liu
Amber should be way higher on the list, she is better than more than half of the so-called rappers on this list, she writes, raps, and sings in Korean, English, and other various languages she is amazing go check her out please,
The best of best
WHY IS AMBER 70th?!
She's better than Cl, that's what I can tell you...
Amber can rap in English, Chinese and Korean! Check out f (x), it's the girl band she's in. Also, check out "I'm Back" by Danson Tang, she was absolutely amazing in that mv.
I saw this and I got really stunned...kpop pages said "CL is the best rapper in kpop" and ... I'm a GZB (CL fandom) but I really going to stan more Amber starting now. 👌👏👏👏
30
Little Simz
Agreed! There is awesome rap talent in the UK and this coming from a true New York girl!
Fresh from the UK, has some of the best lyrics and most chilling beats. Some of the best artistry since Lauryn Hill. Dead Body pt 1, 2 + 3 are so cut throat. Definitely the best.
Awesome, Dope
31
Rasheeda
Rasheeda is so underrated. She deserves more recognition.
Li en ggt li
32
Angel Haze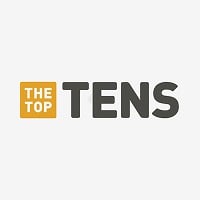 This girl kicks serious ass
She's incredible! "No bueno" is a good song, it sums up her talent! She has the rage in her voice, the force too!
She has a beautiful voice! Her singing on her new album back to the woods is amazing
Her lyrics are really meaning. She's a true role model I love her
33
Lady Leshurr
She is amazing she is a role model to me she should be in the top ten
You need a tic tac. - AlphaQ
She is AMAZING her songs are humourous and original and she is queen. she is able to show that confidence is not a bad thing she can't be so low
SHE'S SO AMAZING, HER LYRICS ARE SO FUNNY FOR EXAMPLE 'CHANGE YOUR PANTIES' AND 'BRUSH YOUR TEETH' SHE ALWAYS KNOWS HOW TO MALE OEOPLE LAUGH, ALL SHE WANTS TO DO IS HAVE FUN...SHE SHOULD definitely BE AT THE TOP 10!
34
The Lady of Rage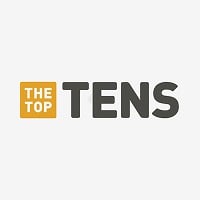 By far the best female rapper of all time. You don't believe me, listen to her out-rapping some legends on Dr Dre's Stranded on Deathrow!
Hands down. She's more than "rough and tough with afro puffs. " Her style is slick and her verses are sick. She also has out done her male counterparts in various collabos. Check out "Unf*ckwitable" or her verse in "Batman and Robin" with Snoop Dogg. Or her verse in "You know my Steez" with Kurupt and Gangstarr. Lady of Rage is the Goddess of War and she will destroy your favorite female emcee. -
Beast.. Obviously one of the best female rapper of all time. She has a raw style and is old school. Nicki Minaj? Please.. 1. Lady Of Rage..
One and only a "great" female rapper ever
35
Tierra Whack
Probably the most lyrical female MC of 2019 by a gap. Her songs this year have been amazingly structured and have a really good rhythm. - AlphaQ
Pure hip hop, no other way to put it
36
Mia X
Yall just don't give the south no respect...check her bars on Kane n Abel album..to her u n lady like to every bar she spotted on no limit...she will kill Nikki minaj...

By the way sing ain't rapping...2 different types...Moma Mia is number 1 by far...the lady Andre 3000...
BAR FOR BAR ain't NO FEMALE RAPPER FUXXIN WIT MIA X
38
Amplify Dot
One of the hardest and doesn't try too hard to compete with male rapping counterparts, she's just naturally that good! She also has an effective way of projecting her personality in her lyrics
Insane lyrics, great showmanship and an effective way of projecting her personality in her tracks. One of the few hard femcees who doesn't try too hard to compete with male talents. She is a natural, but doesn't get enough media coverage because she's in yhe UK
39
Chanel West Coast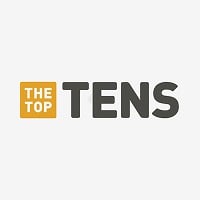 Chelsea Chanel Dudley, better known by her stage name Chanel West Coast, is an American rapper, singer, actress, model and television personality. She came to prominence for her roles in MTV's Rob Dyrdek's Fantasy Factory and Ridiculousness.
I like her lyrics in her songs better than I do anybody else's and she sounds good
You rock and she should at least be first or second
If she raps the way she laughs, how good could she be?
Should be in top 10 she's a rapper and a T.V. star Rob and Big Fantasy Factory and Ridiculousness I mean come on
40
Ciara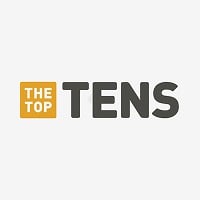 Ciara Princess Harris, known mononymously as Ciara, is an American singer, songwriter, record producer, dancer, model and actress. She is married to Seattle Seahawks quarterback Russell Wilson.
Because she is very flexable and after body party it just everything she does is good her and nicki manaj are my idols
More racism. When has Ciara ever been a rapper? - RobertWisdom
Not exactly a rapper. - DaWyteNight
Ciara is my baby.
41
Willow Smith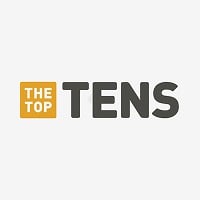 Willow Camille Reign Smith, known professionally as Willow, is an American singer, actress and dancer.
Come on her parents are amazing and her brothers a hottie. Even though she doesn't have great style at least she believes in herself. I'm the future Mrs. Smith by the way
Willow is only famous because of her dad who is a great rapper. And by the way I was listening to "Gettin Jiggy With It" when I passed This song lol
Racist. She's not a rapper. - RobertWisdom
Why is she so low? She's amazing for her age!
42
Yo-Yo
YO-YO IS A REAL RAPPER, NOT LIKE LAURYN HILL WHO WAS FAMOUS FOR NURSERY RHYMES AND MAKING COVERS SONGS, OR LIKE OTHER RAPPERS WHO NEED TO SELL HER BODY TO SELL RECORDS, PECE TO EVERY FEMALE MC, YO-YO RULES
43
Rita Ora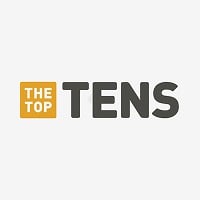 Rita Sahatçiu Ora is a British singer and actress . Her debut studio album, Ora, released in 2012, debuted at number one in the United Kingdom . She dated Rob Kardashian .
I kinda dig her music but they're definitely more pop. - AlphaQ
I love Rita Ora she is wonderful
Rita ora can you give me your number and add me on fb
Not a rapper - DaWyteNight
44
Rah Digga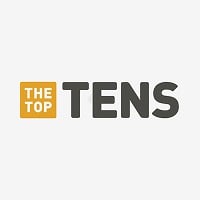 Digga can outrap most if not all the others on the list, she can even outrap some male rappers too. I say she deserves a spot in the top 5
How can you not love Rah Digga? First Lady of the Flipmode Squad, successful in her own right? She's got skills that are rival to Missy Elliot and MC Lyte if you ask me - but then you've got kids nowadays listening to the trash of Trina, Fergie and Nicki Minaj. All that party rap has its own place, but Rah, Missy, Lauryn Hill -- all the female rappers of yesteryear will remain the best; always, always the best.
What is she here! She should be up there with kim and missy. I didn't even know nicki garbage was even called rap.
This is another one that should be in the top 10
45
Yoon Mi-rae
OKAY. T NOT BEING THE FIRST ON THE LIST IS JUST UNBELIEVABLE. T is the queen of rap. She can take anyone at any time. Bitch please, Nicki is nothing to her(though I do acknowledge that Minaj is great and deserves her place in top-10). But NO-ONE can beat T. The sight of seeing everyone else but T on this list is making me sick. Even CL is here? Awh, come on! You gotta be kidding me... Tasha might not have a huge-ass fanbase like CL or Nicki, but she is the beast no doubt about it. The fact that some people vote CL or even Fergie as THE BEST... It's unbelievable. Tasha is a raw rapper, she doesn't need to fake anything. - minttuleppu00e4nen
Drunker Tiger & Yoon Mi-Rae: Monster.. This is all I have to say... Shes too good boost her up people
She is perfect you should listen her songs
Best of Korean Female Rapper!
46
Choi Sam
Amazing flow, amazing artistry, amazing personality - I adore her.
I'm always looking forward to her mixtapes
47
Lil Mama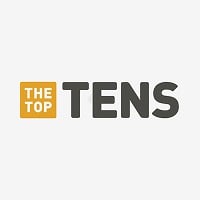 Niatia Jessica Kirkland, better known by her stage name Lil Mama, is an American hip hop recording artist from Brooklyn, New York City, New York.
Lil Mama's straight up garbadge. What the hell kinda song is lip gloss.
Very underrated
She's so underrated it's not even funny. This woman has bars for days! Leave a homeless man full. She's dope. Don't sleep on this one.
Lil mama is a good rapper
48
Karmin (Amy Heidemann)
She's such an amazing rapper, and can also actually sing too. I can't believe how fast she raps, especially in "I told you so"
Amy should be ranked higher than this. She can rap fast if given the opportunity. She at least deserves top 15. She is better than Fergie. Let them battle Amy will prove it.
Fastest female rapper in the world people!
This girl can rap more awesome than Nicki Minaj. she should be ranking number one
49
Jean Grae
Jean barely top 50? People post about music and probably don't even know who she is but she is without a doubt top ten on this list
The fact that Nicki Minaj has the most votes shows how people don't know real hip-hop anymore, Jean Grae would kill most other MCs, male or females
More technical than most male rappers today! It's actually a little scary how lyrical she is and I genuinely think that Jean's a more technical rapper than Eminem. Bold statement but true and it's actually offensive how Jean's 20th and Nicki's first.
her flow can murder any female rapper out there. - DJ_critikaL
50
Lady Sovereign
She is just sov and her music is still best!
Really wanted to vote for her, her albums were the best!

when she still made music... :( - benjigoo
Knock all these other bitches a notch to make room for the SOV!
PSearch List