Top Ten Best Fighters of All Time
The Contenders: Page 4
61
Ken Shamrock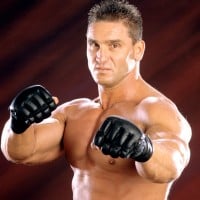 Kenneth Wayne "Ken" Shamrock is an American mixed martial artist, Ultimate Fighting Championship Hall of Famer, and professional wrestler.
Ken is one sun of a gun and he is the best at submission
Oooh what the hell is this. No 39 who the hell make this list. This is total crap. Ken shamrock 'the most dangerous man in the world ' in no 39. How unfair. He can kick anyone's ass you list above. He deserve no 4.
V 1 Comment
62
Bill "Superfoot" Wallace
Fastest feet in the world! His slap kick is insane by the time you feel the first kick he probably of followed with 5 more. Hands down the best fighter.
V 1 Comment
63
Grandmaster Ed Parker
I met Master Parker in Canada at the international championships back
In 1989 before he did and he told me the he trained Mohammed Ali and give him his black belt And trained Elvis and gave him his black belt I wish he was
Still here.
64
Benny "The Jet" Urquidez
Wait, wait, wait hold up. This guy is the hands down the best fighter in the world. He has literally a perfect record. No losses. HOW THE HELL are actors higher than Benny?

He is a real fighter. He can whup Bruce and Chuck Norris and any boxer he wants to, and he has PROVEN this unlike some overhyped movie stars on this list.
Benny is the only person to have never lost a fight. he also survived a death match in Hong Kong against a muy Thai fighter... hands down the best fighter.. he is not known in the US a lot.. that is why he is at 69 on this list.
I think he is one of the best kick boxers, in my opinion.
Undefeated? Seriously? I'll kick your ass if you so chose to vote otherwise. Benny too. Check out his fights!
Steve "little Fedor the Tiger"
V 2 Comments
65
Bas Rutten
Should definitely be ranked higher. He is a proven great fighter, not to knock the actors (seagal & Chan ) who have they competed against?
Best fighter to step in the ring in the 90s. Definitely deserves top 5. He kicked frank shamrocks ass
V 2 Comments
66
Samson
I have to agree with that, but he seemed to quit training after he met that girl and cut his hair.
I love samson he fought a lion whit his bare hands and kill the lion what a beast!
Killed over one thousand Phillistines with just a jawbone of a donkey.
Destroyed a temple killing over 3000 Phillistines as he was sacrificing himself as he was blind.
He would beat down the best fighters you think because he had God with him.
67
Dolph Lundgren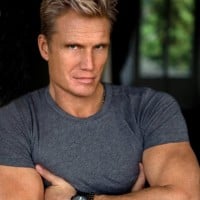 Hans "Dolph" Lundgren is a Swedish actor, director, screenwriter, producer, martial artist, and chemical engineer.
Best fighter along with Steven Segal. Most people are not aware that both have been the best at their art. Skill level and size makes Dolph Lundren the baddest man 👨 alive!
V 1 Comment
68
Tyson Fury
This guy shouldn't be rank as one of the best.
V 1 Comment
69
Jeff Speakman
I' kaireiti. Tokou and I vote for him because he is the best fighter with sticks like bruce lee sticks. so every opponents should wear protection from feet to head if not you will face a consequences.
70
Rickson Gracie
Gracie the best there was the best there is the best there will ever be, never lost a fight to anyone
I take Rickson over any one the man never lost a fight on the professional stage. He faught people twice his sizes and beat them
V 2 Comments
72
Helio Gracie
The true grandmaster he was and is the best grappler of all. Time.
73
Don Nagle
Yes my instructor was his student I also had a chance to train under him
He learned in Okinawa Japan by the headmaster of Isshinryu karate he would go to other masters & challenge them & win he was told by his sensi that if he continued he would not teaxh him anymore so he stopped he is no longer with us but he will never be forgotten he was 1 of the best fighters of all time
V 2 Comments
74
Nick Diaz
Where you at George! Yeah that's right homie I coming hire on the list for you homie. I want my rematch George!
Can be one of the best in modern times. Can beat george sp if he really want.
75
Brandon Lee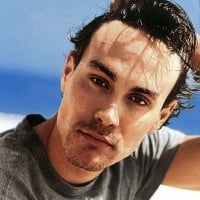 Brandon Bruce Lee (February 1, 1965 - March 31, 1993), was an American actor and martial artist. He was the son of martial artist and film actor Bruce Lee and teacher Linda Lee Cadwell, the grandson of Cantonese opera singer Lee Hoi-chuen, and brother of Shannon Lee. He died (at the age of 28) during ...read more.
V 2 Comments
76 Dan Inosanto
77
Stan "The Man" Longinidis
8 time world heavy weight kick boxing champion. 88 wins 8 loss and 5 no contest 65 wins by KO. Held 3 seperate world titles in different styles. Broke the The Terminator's leg with one kick to win the title in 1992.
79
Roy Shaw
An animal in no rules street fight
80
Richard Plowden
Holds the most wins in Open Karate championship fights Plowden new how to cut a speedy fighters speed in half. He he was so Seasand he knew what his opponent was going to through before he threw it. And forced him to do so he would counter it what he didn't have in speed he had is smarts he would use mathematics to fight and physics he always said a straight line beats a circle every time.
PSearch List
Recommended Lists
Related Lists

Best UFC Fighters of All Time

Top 10 Greatest MMA Heavyweight Fighters of All Time

Top 10 Greatest MMA Light Heavyweight Fighters of All Time
Top 10 Greatest MMA Welterweight Fighters Of All Time

Top 10 MMA Featherweight Fighters of All Time
List StatsUpdated 20 Feb 2017
11,000 votes
167 listings
7 years, 364 days old

Top Remixes (20)

1. Fedor Emelianenko
2. Mike Tyson
3. Bruce Lee
Neumannm80
1. Bruce Lee
2. Muhammad Ali
3. Mike Tyson
BruceLee300-0
1. Buakaw Banchamek
2. Mike Tyson
3. Muhammad Ali
naturlich24
View All 20
Posts
Best Fighter
SaitoHajime
Bruce Lee was an exceptional martial arts exponent. But wouldn't make MMA.
visitor
Error Reporting
See a factual error in these listings? Report it
here
.