Best Free Antivirus Software
kelton10
The Top Ten
1
avast! Free Antivirus
I use avast. From my experience I know its really fast and reliable... Very good anti-virus. And its very easy to use
Not a good antivirus. Installed and now I can't open the volume button, open Word and uninstalling Avast. thanks AVAST! - HiN
Avast free anti-virus is easy to use, reliable, secure's the protection of your computer, and its FREE! - lukesternoot
Its Best antivirus and it has many features
8 Comments
Visit Website
2
Microsoft Security Essentials
Its simplicity is what makes me choose this one over avast.
Visit Website
3
AVG Free
()... Simple TIP "Powerful! " (other user's don't know yet already on how to use it wisely... ()it's up to you, if you don't trust, so long everybody...
Best among all free antivirus softwares.
Visit Website
4
Panda Free Antivirus
I have been using the same free panda antivirus for the last three years don't ask me how but I must confess it's the antivirus I trust the most.. It caught a "Recycler virus" when no other antivirus could.
Pcmag likes it. Good scores in lab.
5
BitDefender Free Edition
This is one of bad antivirus because its storage is too high and takes more time to install
6
Avira Free
Avira don't request a lot of your structure as avast do and both is poorly protect you pc as all free security softwares do.
Avira is the best security for your computer other than military security
7
Smadav
It's an portable antivirus. It's not powerful, but so easy to use. - agilnt
8
Windows Defender
Windows 8, 10, 8.1 and 7 operating systems official Anti virus it.
Good antivirus...Best protection From Microsoft.
Nice work it all time...
9
Comodo Firewall Antivirus
It's the best, and I am an expert and have tried a lot. Comodo has shown me upon the years that it can not only protect, but also lets take control over the options and your PC, not like other security software which think that they know the best for you.
It's pretty best free antivirus acts fast on virus threats and viruses.
10
360 Total Security
I think it is the best free antivirus
The Contenders
11 ClamWin Free Antivirus
12
MalwareBytes Anti Malware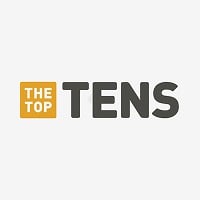 Malwarebytes Inc. is an American Internet security company with offices in Santa Clara, California, Clearwater, Florida, Tallinn, Estonia and Cork, Ireland.
This has saved me so many times I can not count them and you can try it and then use the free version and it works well as well.so give this a try if you visit all kinds of sites lol. If you know what I mean.
Works good. I pair it with Avast, they're a good pair. - SenpaiNoticeMe
13 PC Media Anti-Virus
14 CYSEC Antivirus
15
Emsisoft Anti-Malware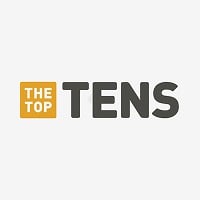 This is the only freeware dual-engine scanner around. It includes the BitDefender scanner too.
16 Immunet Protect Free
17 Kaspersky Free
18 Rising Antivirus Free Edition
19
ByteFence
ByteFence is a wonderful complement to traditional Antivirus programs.
The tool is avaible in 2 versions:
The free version has all you need to stay safe on the web with a nice summary dashboard and manual scans.
The paid version includes features like automatic and scheduled scans including realtime protection.
All in all a great solution for an affordable price.
Great product!
20
Comodo Internet Security
Good Good And Good
21 PC Tools Free
22
Avira
The only bad thing about Avira is that it's slow, other than that it's a great antivirus
Visit Website
23 Forefront Server Security
24 Baidu Antivirus
25 Shadow Defender
26 F-PROT Antivirus for Windows
BAdd New Item