Best Cloud Based Invoicing Software & Applications
This list ranks the Top Ten Best Cloud Based Invoicing Softwares & Applications available. The list has been prepared after reviewing these applications separately.

The Top Ten

1 Freshbooks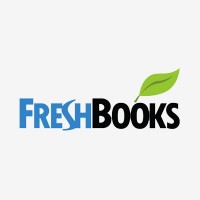 FreshBooks is a cloud-based accounting software service designed for owners of the types of small client-service businesses that send invoices to clients and get paid for their time and expertise.
As an online invoicing service, FreshBooks helps you keep your time and expenses organized and sends professional branded invoices.
It's awesome! Wish I knew about it before!
Visit Website
2
Invoicera
Invoicera has one of the best-looking interfaces on the market. It should be an example to those who seek inspiration for a simple user interface.

Besides, it's a great invoicing solution that has been helping me for a year now. Cheers!
Invoicera is one kind of online billing software that you may want to take a look at if you want to simplify your accounting and reduce overheads at the same time. Furthermore, Invoicera can be integrated with a broad range of other online services and apps.
Invoicera also helps me to invoice on the go using its mobile application. I can access it from anywhere. This is the main advantage of using a web-based application. Furthermore, its simple user interface helps me to create and send invoices in minutes.
Visit Website
3
Billbooks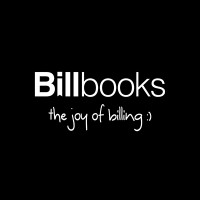 Billbooks is a cloud-based invoicing and accounting software designed for small businesses and freelancers. Established in 2010, the platform offers features such as invoicing, expense tracking, and timekeeping. It is designed to simplify financial management tasks and make them more efficient. Billbooks focuses on providing an intuitive and easy-to-use interface to help business owners manage their... read more
Thanks to Billbooks for making it so easy. I had tried many invoicing solutions, but the features available with Billbooks and the easy-to-use shortcuts have made this my preferred choice. Not to forget about their payment mode of paying for the amount of invoices you generate. Estimates are all free. Superb!
I was looking for customized solutions. I just dropped an email to the Billbooks support team, and they came up with a solution as per my requirement. I am very happy with the services to date. Though I'm not worried about the pricing model, they have the best pricing model for freelancers.
The best experience for online invoicing. It's tremendously fast and convenient. Quick previews, keyboard shortcuts, and receiving payments are real-time savers. I love the pay-per-invoice model. I am spending only $10 every 3-4 months for my online invoicing needs. What could be cheaper than this? ¡Vamos, Billbooks!
Visit Website
4
Zoho Invoice
Online invoicing software with time tracking, project billing, and expense tracking. Best suited for small businesses, freelancers, and service providers.
5
Harvest
Harvest makes invoicing easy. Create invoices in under a minute, customize logos and translations, and invoice in different currencies. Everything about Harvest invoicing is automatic, fast, and accurate.
Easy to understand, perfect functionality.
6
1ClickBusiness
It's a user-friendly system, intuitive and complex at the same time. I like how it has all the functionality my business needs, but it's not complicated. It took a very short time of trying out the system before I felt that I knew it. It is the only online system I know of (I did my research) with which you can create professional business proposals in minutes.
Its customized approach to proposals and invoicing, combined with a professional design, allows me more time to focus on meeting my business objectives. Thanks!
7
Ronin
Simple online invoicing and time tracking. Perfect for small businesses and freelancers. Designed to make you look professional.
This is very useful. Ideal for small setups.
8
Nutcache
Nutcache does everything I need as a freelancer, and best of all, it's free! Creating and tracking my invoices is very easy. I can also track my time and bill for it. No more volunteer time! It's free with no limitations - really FREE.
I stumbled upon this cute and user-friendly app a few months ago and decided to give it a try. So far, I'm still amazed at how an app packed with so many features can be totally free. I recommend it!
I can produce estimates and invoices in French or English, depending on my customers. It's free, intuitive, and they are adding new features on a regular basis. I really love it!
9
Invoiceberry
The easiest invoicing, quoting, and expense tracking with Invoiceberry is guaranteed!
Great invoicing tool! I've used it since 2013.
10
Blinksale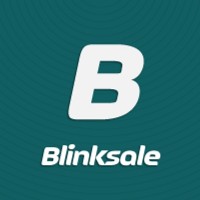 Blinksale is an online invoicing software aimed at simplifying the billing process for small businesses and freelancers. Launched in 2005, the platform offers customizable invoice templates, automated reminders, and payment processing capabilities. Blinksale's user-friendly design enables quick invoice generation and tracking. The software is designed to streamline the invoicing workflow, making it... read more
The best, hands down. So clean. Great customer service. They help you at every intersection. Their unlimited plan now is so perfect. Blinkpay has been a phenomenal addition, and you can tell they are committed to making the best product. I love these guys.
Blinksale is perfect for anyone who needs to invoice clients for services or products sold.
Great product. Very useful and pragmatic.
The Contenders
11
instabill.me
Best feature - it's free. You can send invoices in HTML format and download them in PDF format as well.
12
Awebstar Technologies Pte Ltd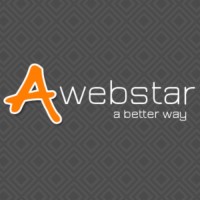 Awebstar Technologies Pte Ltd helps your business stand out in this competitive business industry. We amplify your profits and increase your overall productivity. We have a highly innovative, creative, helpful and capable team with extensive unlimited knowledge of their specializations in the field of Web Design and Development, logo design, Internet Marketing, SEO, SMO, Google Adwords and Youtube... read more
Awebstar Technologies Pte Ltd. is a Singapore-based web design and development company that offers creative, professional, and user-friendly website design, development, and SEO services.
13
CloudBooks
If you are looking for an online invoicing software with beautiful invoice templates, you should give CloudBooks a shot. Once you set it up, it will automatically send payment reminders and recurring invoices. You can send personalized notifications to your customers and even receive online payments. Sign up for free and check out if it fits your needs. Plans start from $2 per month. Give it a try!
Excellent software for sending online invoices. It has a very low pricing model and offers all the features found in FreshBooks.
Best software for invoicing. I love this.
14
Apptivo Inc
The Apptivo Invoicing application facilitates the creation and sending out of an unlimited number of invoices to clients. Moreover, since apps are integrated, information from a task created in other apps such as the Project application can be accessed in the Invoices application. Apptivo's invoices integrate with Google Checkout, Paypal, and Authorize.Net payment services.
15 HostBooks
16
Elorus
Elorus is a modern web-based application that has just made its way into the world of online invoicing and cash flow management. Featuring an attractive, fresh, and easy-to-use interface, Elorus is ideal for small and medium businesses or freelancers who spend valuable time on invoice processing.
17
InvoiceClub
Free of charge. You can use the free version of InvoiceClub as long as you like, and it's a 100% safe service.
18
Invoice Ape
It is a free and stylish invoice and proposal creator compared to others.
High-quality invoice PDF output compared to other websites.
19 QuickBooks
20
NetSuite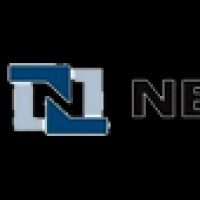 NetSuite Inc. is an American software company based in San Mateo, California, that sells an eponymous group of software services used to manage a business's operations and customer relations.
21 DataBagg
22
OliveBox
OliveBox is a cloud invoicing software that helps you run your company. You can create invoices in the blink of an eye, send them directly to email, or send them to the partner's address (we will print and send them for you). OliveBox will generate payment reminders, and you will also be notified when you are late on a payment. OliveBox will help you focus on your business, not on your documents.
23
Minterapp
Time track, invoice, and get paid from one application. Detailed reports allow you to understand your business's cash flow and production efforts.
24 Debitoor
25 FreeAgent
PSearch List