Top 10 Best Laptop Manufacturers
The Top Ten
1
Apple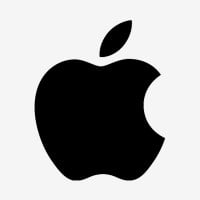 Apple Inc. is an American multinational technology company that specializes in consumer electronics, software and online services headquartered in Cupertino, California, United States. Apple is the largest technology company by revenue (totaling US $365.8 billion in 2021) and as of May 2022, and, as of June 2022, is the world's biggest company by market capitalization, the fourth-largest personal computer vendor by unit sales and second-largest mobile phone manufacturer. It is one of the Big Five American information technology companies, alongside Alphabet, Amazon, Meta, and Microsoft. ...read more.
Macbooks are good enough to handle games and have good specs and work quickly, Teachers have those and Students have their own Chromebooks. their products are great and older ones are no longer used. Also, their operating system is MacOS and I like Gaming PCs more than Macbooks because they handle games well and even a gaming laptop can handle too.
Apple's laptops have good specs and work quickly and efficiently (without having many viruses), but this is almost nulled bu their extravagant and high prices and the fact that they are hard to use (probably due to MacOS).
Also, there are a number of keyboards that will cause unwanted results (Command Bacon opens every app) and the new Macs do not have USB ports, making additional purchases even more.
They should also invest in touchscreen.
Pros
-(Very) Well built
-Operating System is arguably easy to use
-Pretty
-Innovative (yes, this is a controversial opinion but their trackpads are incredibly easy to use and understand which I think is a desperately underrated feature)
-ecosystem works really well
-don't need to update or even install most drivers in the first place
-things 'just work' (e.g. you plug in a pair of headphones and they start working, external devices work immediately, etc.)

Cons
-Expensive
-Some people don't like the operating system
-Lack of ports on newer machines is more than an annoyance
Talking about quality, Apple is a great company. Talking about features and price, it isn't. Most of the people buy macbook to read mail, surfing the internet, watching movies and listening to music. Are you sure you need a 2000$ macbook pro to do that, when you can find very good notebook for half the price?
2
Dell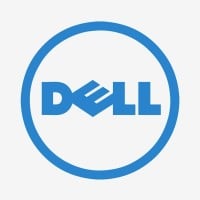 Dell Inc. is an American privately owned multinational computer technology company based in Round Rock, Texas, United States, that develops, sells, repairs, and supports computers and related products and services.
The reason why Dell is better it is because it iss running on Windows. Yeah, Apple fans are saying "Better than Apple? I have been using Apple for blablabla. " But hey, Dell and Apple are equal but if you are talking about video games, Dell running on Windows wins. That is why I pick Dell. There are only less video games that are released in Apple; Mac.
Dell is the best! I have a verry old Dell tower and it works fine! Dell is not explode like Acer! Dell is not slow like Apple! Dell have more security more power more advanced multimedia more compatibility and more satisfaction! Dell The Power To Do More
Will survive a nuclear blast, be broken into numerous bits and pieces, but still be resurrected from the dead. If ever there were laptops that survive on supernatural ability, they're DELLS.
Its been 5 yrs of rough use but still working awesome. Well I had to replace battery since I always keep my laptop on my bed which makes it hotter and hotter. My mistake, but the product is just awesome Its Dell N5010.
3
Hewlett Packard HP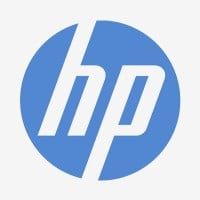 The Hewlett-Packard Company was an American multinational information technology company headquartered in Palo Alto, California.
Laptops are very reliable and slick, also being quite stylish and pleasant to look at. The design is pleasing and the performance is equally pleasing to users. It is also much cheaper than some other major laptop companies.
HP the best sure its not the best for gaming but its laptops and computers can last longer than any brand. Everything computer and laptop we bought is HP. Even their printers. This brand is very reliable.
HP. What can I say. Legendary laptops, legendary looks, legendary prices, and you don't pay $50 bucks for the badge like you do with apple.
Stylish and functional (without being too slick - apple and sony) and great performance and reliability too.
4
Asus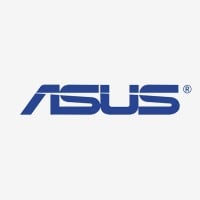 ASUSTeK Computer Inc., (stylized as ΛSUS) is a Taiwanese multinational computer hardware and electronics company headquartered in Beitou District, Taipei, Taiwan.
I currently use an Asus and have had no problems with it whatsoever. They are easy to use (this applies to nay Windows laptop) and work well. They are also quite quick and budget laptops also perform well.
No words to say about ASUS... It has its own style... Which are far better than a Apple, Dell, Alienware etc.
ASUS' laptops stay cool after prolonged use, highly efficient graphics and performance, best data transfer and read rate, and state-of-the-art Altec Lansing music speakers... ASUS is ASUS... Any other company can never ever beat it... A $433 (USD)ASUS-X54C has a whopping 5.6 score in Gaming Graphics and 3D performance and an $710 HP Pavilion has only 4.2 score in the very same category. This I have personally experienced. Now I think there's not a need to write or review about a ASUS anymore.. Love you too much ASUS..
Well Asus is a very good company and it can easily beat acer, sony etc. Yes dell or apple may be a little bit better but the seventh place?! I don't thing the people here knows about computer. People here buys random PC's and vote for them I don't own an asus, an apple or a Dell but I know which is better if you want to buy a computer don't look here. Go to PC forums. Then you'll see the truth.
Have Asus for 3 years now. No Problems yet. Purchased Apple 5 yrs ago only
To see what all the hype was about. Lasted 16 months then died. Have had 7 windows laptops and find them to be very reliable. When comparing Apple and
Any win. PC you get to pay more for a lesser system when purchasing apple products. Another inferior product by Apple is iPhone, the only cellphone to have problems on 3 launches. Antenna, then mapping glitches on 2 subsequent models
5
Samsung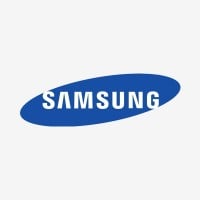 The Samsung Group (or simply Samsung, stylized as SAMSUNG) is a South Korean multinational manufacturing conglomerate headquartered in Samsung Town, Seoul, South Korea. It comprises numerous affiliated businesses, most of them united under the Samsung brand, and is the largest South Korean chaebol (business conglomerate). As of 2020, Samsung has the 8th highest global brand value. ...read more.
During last five years I was using two different models of Samsung laptops and I had no problems with them at all. I also used two laptops of different brands but I can say that Samsung was the best of them. My next choice: of course SAMSUNG.
They are a better mobile brand but their laptops are still good.
I have a Samsung series 3 300e5a and its cheap and great. its speakers are loud. the best choice of choosing a laptop is a samsung
Visit Website
6
Acer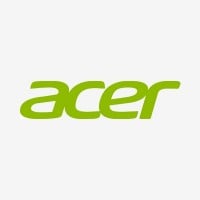 Acer Inc. is a Taiwanese multinational hardware and electronics corporation specializing in advanced electronics technology and is headquartered in Xizhi, New Taipei City, Taiwan.
My family and I own a fleet of Acer laptops over the years. A total of 9. One got stolen but the rest worked pretty well. One worked for over 5 years without a single problem. The other is currently 5.5 yrs old and to-date zero problems. My personal Acer laptop is 3.5 yrs old again with zero problems. I cannot say for sure how Acer stacked up against the competition before the year 2006 but I can assure you, from 2006 to now, Acer has been making excellent laptops for the price. We also had three Toshiba's, one MSI, one Lenovo and two HP's. None of the Toshiba's work. The Lenovo we sold and surprisingly, the MSI is 7 years old and still going strong.
Looking for a laptop at Walmart, I wanted a reliable 15 inch for my genealogy. The Rep suggested an Acer Aspire. I never heard of the brand but decided to give it a try. I have high speed internet, my Cable man set it up for me, which cost $35 (much higher now). As a senior, I have been able to fix my mistakes and my Acer keeps working daily. This is the end of the 6 year period and I am hoping it last as long as I. It has taken abuse and has worn out the battery pack so I plug it into the elec outlet and we continue to keep working. I believe my Acer Aspire was one of my best purchases.
I used to have an Acer, except it kept going slow, and it also kept breaking down like almost 5 times. I returned my Acer and got credit for a Toshiba. Runs smooth on Toshiba, no errors.
The best laptop brand also stylish laptop brand, Just use it one time and experience it... You turned to be fan of this awesome brand
7
Toshiba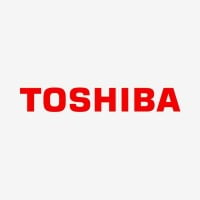 Toshiba Corporation is a Japanese multinational conglomerate corporation headquartered in Tokyo, Japan.
Toshiba is the best Windows Laptop Manufacturer, since others are just marketing, Toshiba is still making innovations, quality, toughness and well priced hardwares, with great support for customers. The end.
I think Toshiba is better than Dell. I used two different models for school and they stink. My home laptop is in better shape and it's 4 years older and it was thrown around more.
I have a S55-B5289 for 2 yrs, and still runs like brand new. Except, the battery is like on 2-4 hours. Planning on replacing my battery. Still, Toshiba did a awesome job on this laptop.
I have a Toshiba satellite c655d - s5200 for 2 to 3 years and I like my laptop. This should be number 1. Apple is good can't it be number 2.
8
Lenovo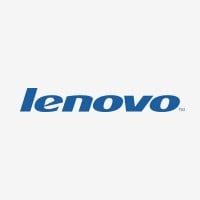 Lenovo Group Ltd. is a Chinese multinational technology company with headquarters in Beijing, China, and Morrisville, North Carolina, United States.
Depending on what you're using it for, I like Lenovo laptops better than any other brand I've used. I've become more of a simple user rather than my days of music & video editing and gaming. I'm using more for business purposes (Powerpoint, E-mailing, plug-n-play for presentation, etc. ) and web-browsing at home. For those purposes I would say there is nothing better. Apple offering a different software platform is the only advantage for those who personally prefer. Other than that I've experienced more, few albeit but more non-the-less, hardware & software operation issues w/ Apple over Lenovo. (I feel I'm a good resource for comparing as I currently use both brands for work, including a mandatory iPhone, and I've used several others having run a computer store in a previous life. ) I've never had software operational issues nor any hardware issues w/ any Lenovo products in 7 years.
Again, I can't speak as to those looking to do more graphics demanding, high memory consuming ...more
Arguably the most versatile types of laptops, Lenovo is very easy to use and may occasionally glitch, but makes up for it in a wide array of uses.
Good and reliable brand. ThinkPads are one of the best notebooks in the market in their price range. IdeaPads are cheaper but they are not as good as ThinkPads. The bad thing about them is their design. At most notebooks it's still the same that was 10 years ago. If they would be less conservative with design, they could be at the top of the list.
Own a y510p. Have never experienced such a powerhouse and tank of a laptop with such a sleek design. Also Lenovos are built way better than all above brands. Military standards!
9
Sony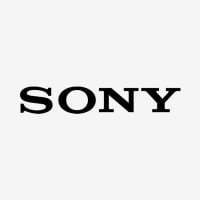 Sony Group Corporation, commonly known as Sony and stylized as SONY, is a Japanese multinational conglomerate corporation headquartered in Kōnan, Minato, Tokyo, Japan. ...read more.
When Sony makes products they make them practical yet absolutely elite at the same time. They give them a definite edge. Vaio and all the software that comes with it, Vaio Gate, Vaio restore etc... Windows can crash but you can still retrieve things from your hard drive.
Great device, without any doubt... Sony made many things that are very good including VAIO.
10
MSI
MSI kills in the gaming laptop industry. They have powerful notebooks that can be used for almost anything and upgraded! They blow Apple away as well as all the others!
MSI, Asus, and Apple in my opinion make the best laptops and computers
Great for gamers
The Contenders
11
LG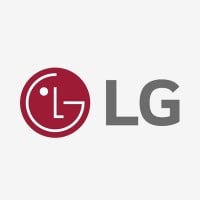 LG Electronics Inc. is a South Korean multinational electronics company headquartered in Yeouido-dong, Seoul, South Korea. LG Electronics is a part of LG Corporation, the fourth largest chaebol in South Korea, and often considered as the pinnacle of LG Corp with the group's chemical and battery division LG Chem. It comprises four business units: home entertainment, mobile communications, home appliances & air solutions, and vehicle components. LG Electronics acquired Zenith in 1995 and the largest shareholder of LG Display, world's largest display company by revenue in 2020.[citation needed] LG Electronics is also the world's second largest TV manufacturer behind Samsung Electronics. The company ...read more.
After the LG pc gram 14 and 15 came out, this technology of making a 15 inch laptop in 980grams was a shock to the world. it's lighter and thinner than the MacBook air which was popular for the weight. since the lg pc gram came out, everyone prefers it instead of the MacBook air
12
Fujistsu
I have an 17.3 inch laptop, NH 751. I like it because it runs quiet have a big and nice screen an battery is able to keep it running for about 6 Hours!

The processor is always cool, but palmrest is getting a little hot when playing some demanding games (but it won't burn your hand).
Fujitsu is a nice laptop company, which doesn't overdo everything, ( cough cough, razer and apple ). Fujitsu can run on multiple things and has multiple uses
13
Alienware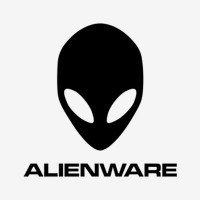 Alienware is an American computer hardware subsidiary of Dell, Inc. Their products are designed for gaming and can be identified by their science-fiction-themed designs.
Had 3 Packard Bell which have lasted me over 12+ years. One of them developed a problem when my warranty had just expired but they came and picked it up, repaired it, then delivered it back, all free of charge. Would have really liked to have been able to afford another one this time round
Best laptops to date. Love them!
Overpriced, you can find other laptops with similar specs for cheaper
14
Razer
Amazing company creating some of the best computers! The blade series beats apple anyway!
15 Compaq
16
Microsoft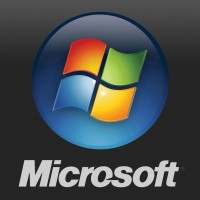 Microsoft Corporation is an American multinational technology company headquartered in Redmond, Washington, that develops, manufactures, licenses, supports and sells computer software, consumer electronics and personal computers and services.
Microsoft laptops are probably the perfect laptop to have, with great specs, quality and a stylus. Additional costs are much less compared to rival company Apple, but quality is probably the same.
I would suggest reducing prices a bit because, like Apple, they are a bit high (but MUCH more affordable). They are easy to use and very light, making it portable.
They created the surface pro. Enough said
17 Packard Bell
18 Advent
19
HCL
HCL laptops are best in their class. They are rigid and long lasting with high performance output.
I am using my HCL laptop since 2009 and still even it is 2016 it's working perfectly and according to me it will work even after 2020.
I am using HCL laptop since 2007, and now in 2016 still working fine.. Its have the best hardware and performance for my task.
20 Olivetti
21 Voodoo
22 IBM
23 Walton
24 Turbo-X
25 Gigabyte
PSearch List