Top Ten Best Computer Companies
BKAllmighty
The Top Ten
1
Apple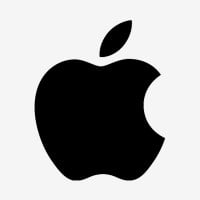 Apple Inc. is an American multinational technology company headquartered in Cupertino, California, that designs, develops, and sells consumer electronics, computer software, and online services.
Apple Computers are Amazing! The only reason they are not in front of dell is because they are definitely way more expensive! But you pay for a good computer!
Apple is so good. But Sam disagrees.
Even though Apple its expensive, their products are worth the price for the things you are getting.
Very goog for gaming
206 Comments
Visit Website
2
Microsoft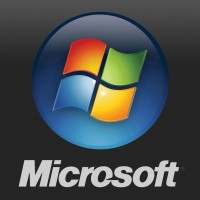 Microsoft Corporation is an American multinational technology company headquartered in Redmond, Washington, that develops, manufactures, licenses, supports and sells computer software, consumer electronics and personal computers and services.
I like Microsoft
Microsoft is the best. We have been hearing about Bill Gates for years. Why? He was the man who founded the modern computer. He made computers that are better by far than other companies, and probably one of the only reasons why Apple is on top is that Steve Jobs has died. I never heard of Steve Jobs until he died. That is depressing. When I was younger, any Apple product cost a fortune. Now it is cheaper. But that does not mean that it is better than Microsoft. The only reason I own an I-Pod is because I found it on the ground one day. Microsoft is a reliable product, that, like other computer companies that aren't Apple, let you install your own parts into the computer. If we are talking about best cell-phone, I see a reason to why Apple should be on top. But this is a poll on computers. A real computer company should be #1.
Pff apple is just trendy
It's simply amazing I've been able to do homework faster than ever the assistant Cortana you can actually talk to her! other like Siri who doesn't even tell you good jokes. My opinion Apple should be on the bottom list and Microsoft at the top.
94 Comments
3
Hewlett-Packard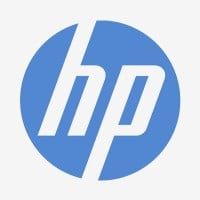 The Hewlett-Packard Company was an American multinational information technology company headquartered in Palo Alto, California.
I have an HP 210 1079nr laptop. I thought it wouldn't be very good but it was very good. It ran on Windows 7 starter. Here are my reasons why HP has good products:

1). It has built in verizon wireless

2). Its really fast

3). They put everything up to date and they have new stuff on there
Cheap and fast... although the exterior feels low-quality (it isn't that bad). My hp laptop has a broken usb port for some reason, I'm not that much of a heavy user... - LooOOooLYT
Hp is most powerful and fastest than any other computer I saw and I like that model also.
It is best
137 Comments
4
Lenovo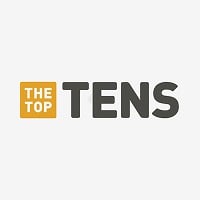 Lenovo Group Ltd. is a Chinese multinational technology company with headquarters in Beijing, China, and Morrisville, North Carolina, United States.
Best company.. Best product at right price.. Investing in innovative features
Great quality, I always go for the refurbished PCs because they are often relatively fast and good for gaming, but also cheap (~$400) - LooOOooLYT
Lenovo has great all around computers. In my opinion better than HP and Dell because it uses quality components in building its computers.
MM many good features such as the Yoga, just I don't like how most of them are made in China and have really bad components, as I got a brand new Lenovo, and then 2 months later it said "Hard drive failure" and the battery stopped working too.
73 Comments
5
Dell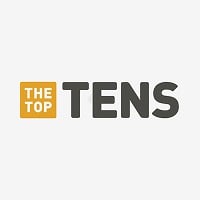 Dell Inc. is an American privately owned multinational computer technology company based in Round Rock, Texas, United States, that develops, sells, repairs, and supports computers and related products and services.
Wait, aren't DELL and Alienware the same th-- nevermind, I vote DELL! Out of all the computer's I have owned, including Apple, Gateway, and HP, DELL has ceased to let me down to this day!
It is the best computer that I have in India it is the best computer
Great computer!
cheap and efficent
It, s feathers is best in the world nothing can like this

I THINK IT IS THE NUMBER ONE COMPANY IN THE WORLD NOT HP
118 Comments
6
Samsung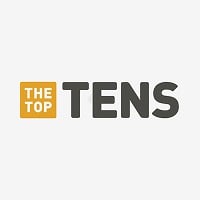 Samsung is a South Korean multinational conglomerate company headquartered in Samsung Town, Seoul. Its primary products are apparel, chemicals, consumer electronics, electronic components, medical equipment, semiconductors, ships, telecommunications equipment.
Cheaper and lasts long the S3 was 2nd hand and like 5 yrs. old still perfect
Love Samsung New technology helps people for an easier life
They are so good
it is good
35 Comments
7
Intel
Best cpus of all time (ssd also good) - LooOOooLYT
Makes most of the hardware behind the rest of these companies!
Intel is just the best because pretty much, without Intel, all computers would stop. Intel creates some of the most important and quality parts of computers.
Intel is the best I can think of
8 Comments
8
Sony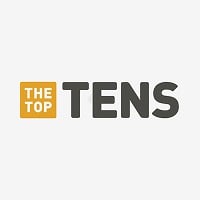 Sony Corporation, commonly referred to as Sony, is a Japanese multinational conglomerate corporation headquartered in Kōnan Minato, Tokyo, Japan.
The best! notin else to say.
The Sony computer I have, has been the best computer I have ever owned! Fast, light, and has never given any problems.
SONY COMPUTER is the best computer that I have ever used.
I have only owned two laptops in my life. The first lasted 5 years and my second one is on it's 6th year and still going strong.
6 Comments
9
Asus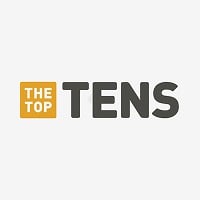 ASUSTeK Computer Inc., (stylized as ΛSUS) is a Taiwanese multinational computer hardware and electronics company headquartered in Beitou District, Taipei, Taiwan.
I have an Asus Computer (Aspire) with 256 Gigs and I love it! I can play many games on it but my only issue is the storage problem...It only has 256 Gigabytes so I run out of storage quickly but the computer is reliable, Friendly, Fast, Easy, and overall the best nongaming computer I have ever had (I also own a preditor but I assume this is for casual computers)
It gives high performance rate; is very reliable; is best for gaming enthusiasts; doesn't need any installations; is the best laptop I have ever owned; much more user friendly than windows and apple; is much easier to us than Del and Acer; one of the best items I have ever spent money on
High performance gaming laptop. Very reliable. Best laptop I ever owned.
Best for custom builds and gaming computers.
43 Comments
10
Acer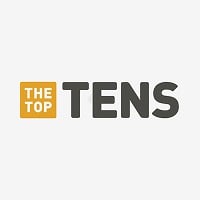 Acer Inc. is a Taiwanese multinational hardware and electronics corporation specializing in advanced electronics technology and is headquartered in Xizhi, New Taipei City, Taiwan.
I've had my acer desktop computer for 11 years now, I'm thinking of replacing the hdd with an ssd but is the computer too old for that? - LooOOooLYT
Writing this on a chromebook
Acer is the best here! They have clearly the best laptops out there!
Acer definitely must be number 1. I own an Windows 10 computer that was manufactured by Acer (keyboard manufactured by Dell).
47 Comments
The Contenders
11
IBM
Along with being around for over 100 years, IBM has produced more computing innovations than any other company in the field today. Without IBM, we would have no Social Security, no moon landing. They also promoted civil rights by signing a equality hiring procedure ten years before the United States Government instituted the famous law. This company changed the world, and Apple, Microsoft, and any other prominent companies would be much farther behind, if it wasn't for this beautify ethical, innovative American company.
Innovated from the beginning. By the way, Lenovo is the same company.
They have made the best inventions ever
This is the first company to introduce PC
5 Comments
12
Razer
Great for gaming and faster paced people, but good for everyday use and all around good product
Cheaper than apple but way more powerful!
Expensive: "You get what you pay! "Top Quality, Robust, Fast, sleek design, and all around solid!
It's good
1 Comment
13
Alienware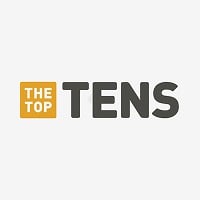 Alienware is an American computer hardware subsidiary of Dell, Inc. Their products are designed for gaming and can be identified by their science-fiction-themed designs.
So cool.
WOW.
Custom build for gaming
-less cost in the computers would be nice
30 Comments
14
Panasonic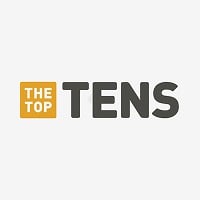 Made the best VCRs, Blu-ray Disc players, DVD players, gaming systems (especially the 3DO) and distributed at least a LaserDisc and a DVD. - playstationfan66
15
Toshiba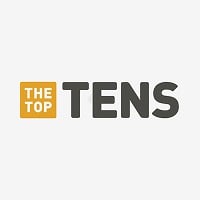 Toshiba Corporation is a Japanese multinational conglomerate corporation headquartered in Tokyo, Japan.
I have a brand new Toshiba running Windows 8.1 and I love it. That's hard coming from a die hard MAC user.
Nice I too use toshiba laptop
I currently own a Toshiba Satellite P75-A7200. Overall I'm very happy with the computer and have owned it for 3 years. It is still a fast and reliable computer. The only problem I've ever had is with the sound sometimes the sound won't work at all or it will be stuck on the loudest setting no matter how low I make it. That is on a rare occasion. Other than this the computer is very dependable.
It sucks. I got one for Christmas and it wont connect to the internet. My sound just stopped working too. DO NOT BUY A TOSHIBA IT IS A WAIST OF MONEY!
14 Comments
16
iBuyPower
IBuyPower is where most of my equipment comes from to ready me up for a full experience of gaming.
The mouse is cool
Does no one know of these people?! They are amazing. Custom computers at a decent prices that run amazingly! Do some research before just voting on brand names like Dell and Crapple, woops, I mean apple.
17
MSI
Their web site leave a measure to believe. They harvest your life story only to revert to another blank page when you make a selectable option not handled by this tech support page (can you say start all over again)? Constantly requesting you honor THEIR cookie selection - Who is the customer? - I could say more but that would be advertising...
MSI has to be higher on the list.
It's what I'm using as a computer. And it's done me brilliant. - Rocko
I can't believe msi isn't higher up in this list. Their gaming series are at least as good as alienware and 1/2 the price ( alienware like apple just sell the brand). The tech support is not the best in the world but besides that it is a great computer manufacturer. My self I used to have alienware and now I have MSI GT70 and I am very happy.
11 Comments
18
LG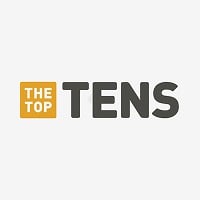 They make great monitors
It is very famous company in India
It has it full-form life good
Is the best computer Acer is verybdBa
1 Comment
19
Nokia
*drops a nokia in the toilet...

BREAKS THE TOILET! - LooOOooLYT
I want jobe in your company
Nokia is socks béa cause iT is WASTING MONEY
I <3 NOKIA BUT NOT LAUREN
20
HCL
Greatest in the world of computers
I am using HCL computer because it nice & super fast.
I am use HCL COMPUTER it is very fast computer
I use this company's laptop which is cheap, amazing and fast.
6 Comments
21
Google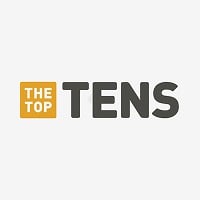 Google is an American multinational technology company specializing in Internet-related services and products. These include online advertising technologies, search, cloud computing, and software.
Google home is useful - LooOOooLYT
It's Google, you probably used it to get to this site.
It works greta
Chromebooks are cool and original
3 Comments
23
Sprint
What is even Sprint?
Sprint has been loosing customers and billions of dollars
For 15 years in a row. This is due to Sprint's MGT and
Corporate sales all working from home goofing off all day. Sales and
MGT fly all over the county having fun.
24
CyberPower
I have had a CyberPower pc for 3 years and it is very good.
They are awesome - Orlemley
These kinds of pc's are the best, I have one and it will last for about 5 years before I would need to upgrade!
Cyberpower is the worst comp I ever owned, right out or the box was DOA and didn't improve much after it was worked on. Always ran slow, the 2 burners didn't work. Some of the USB';s never worked. boots slow. On/off module was defective. The list goes on and on. For $2,600 I expected better. The only thing that was even worse was the service. I chose them because of the great reviews I read at the time, so beware.
1 Comment
25
Nvidia
Need those graphics cards :D - LooOOooLYT
Nvidia should be way above MSI.
Their graphics cards rock! - Supergameplayer
26
BenQ
One of the best and most greatest it.
Can't define.
Mast he
27
Compaq
Best company should be at top. I love it very much it's the best company of the world I can't say anything about it not this company in this company launches product
Defiantly reliable and never fails. Though its not number 1 it should at least crack the top 10.
Compaq is the best company
I like very much
4 Comments
28
iBall
Iball is not a company
... never heard of it... - LooOOooLYT
IBall is a company.
What the hell is I ball

An apple ball
29
Digital Storm
Amazing Computers
30
Falcon Northwest
My tiki model is the best quality computer I have ever owned, out of 25 or so purchased. It is high performance, sits on a marble base for stability, extremely quiet, cool to the touch, and has been trouble free for the past 2 years.
31
Origin
This company origin should be number 1 in my book, customer service superior to anything out there, ease of use online, they have mastered the art of what a great business should be.. DAVID BARRON
All expensive boutique shops with A+ products
Oi gin makes truly awesome gaming computers
32 Verizon
33
Corsair
Corsair is undoubtedly one of the best computer companies and doesn't get enough credit for their peripherals and ssds
Y not on list
34
AMD
Ryzen is awesome! - Supergameplayer
35
Gigabyte
An excellent company with budget prices and value up to the highest end elite products.
This should be first
36
Computer Makers Inc.
The best computer makers ever. Don't you agree?
37
Enigma
My mind is an enigma
39
Medion
Good for gaming
40 Maingear
41
Logitech
Manufactured a wide range of products including their licensed brands from Disney Interactive and several companies. - playstationfan66
42
White & Case
This sounds raciest why is their not a Black & Case
help me
43
Chromebooks
This is google - LooOOooLYT
44 V3
45
System 76
These computers are very good, no matter what. system76.com
46
Packard Bell
The windows 8 is unreal it comes with free games great for children and I think it is No.4
They are somehow fast!
47
OCSL
OCSL are a computer sales company working with HP and MICROSOFT and all these big companies
48
PineApple Computers
Are these just apple computers with a pineapple logo instead of an apple? - LooOOooLYT
I think it is a computer that shape like a pineapple or anything you search will give you info about pineapple.
What the heck is PineApple Computers
They appeared on various Nickelodeon shows. - playstationfan66
1 Comment
49
Cyberware
The best customer service I've ever received. Super high quality product and lifetime warranty. Simple amazing.
50
Alcatel-Lucent
The worst computer EVER!
Its not good
PSearch List
Related Lists

Best Computer Brands

Best Computer Animated Movies

Best Computer Animated Movies of 2012

Best Video Games for Low-End Computers
List Stats
5,000 votes
53 listings
8 years, 307 days old

Top Remixes (15)

1. Lenovo
2. Dell
3. Hewlett-Packard
amanverma
1. Apple
2. Intel
3. Lenovo
MostTalented_BoyX
1. Apple
2. Hewlett-Packard
3. Dell
DNish
View All 15
Error Reporting
See a factual error in these listings? Report it
here
.