Top 10 Best Computer Brands
The personal computer (including laptops) has been one of the most revolutionary products of the last half century. It has completely changed the way we work, communicate, create, learn, and play.

Owning a computer is almost a requirement in today's society, and owning the right computer for your needs will help you get the most out of your investment. Listed below are the very best computer brands as voted on by people like you.

The Top Ten

1 Apple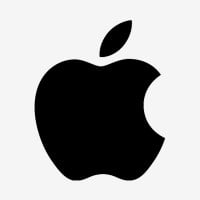 Apple Inc. is an American multinational technology company that specializes in consumer electronics, software and online services headquartered in Cupertino, California, United States. Apple is the largest technology company by revenue (totaling US $365.8 billion in 2021) and as of May 2022, and, as of June 2022, is the world's biggest company by market capitalization, the fourth-largest personal computer vendor by unit sales and second-largest mobile phone manufacturer. It is one of the Big Five American information technology companies, alongside Alphabet, Amazon, Meta, and Microsoft. ...read more.
For video or photo editing or any kind of graphic design, or "general use, " Mac is definitely supreme. I'm not even talking about specs (though with any Mac, the specs are great), the operating system is just so clean and easy to work with. Especially iWork, which is Apple's version of Microsoft Office (though Office works on Mac).

I know a lot of people think you're paying for the glowing piece of fruit on the back of the computer when you choose Apple. But I think you're paying for the money that has gone into developing a truly advanced, but yet simple to use operating system. That's why more and more people are switching. Saying that the "software is incompatible" is just plain outdated. And you can't deny that they're beautiful computers designed with top quality hardware and specs. But that's just a bonus.

The best thing you can do is get into an Apple store and get your hands on these machines. In my experience, the people working at Apple are very helpful in ...more
I could rant about this for days. But in the end, I believe this post is for highest quality computers, not best priced. Apple Computer does make the highest quality computers out there, the are made with aluminum uni-body engineering (one piece of aluminum). They offer SSDs, which are about 4x faster than a traditional hard drive, and they have no moving parts, so they are incredibly reliable. That also comes native on MacBook Airs. That is hard to come by. Also, every component is clearly thought out, and cleverly designed, like the asymmetrical fans. When the blades are positioned symmetrically, it created a single, identifiable frequency. But when the blades are positioned asymmetrically, it spreads the sound over a variety of frequencies, which makes it quieter, and nearly imperceptible to the user. Then there's Thunderbolt connectivity. Developed by Intel, Thunderbolt delivers transfer speeds up to 2x faster than USB 3.0, and up to 20x faster than USB 2.0. Thunderbolt has a ...more
For all things work, I would definitely go for an apple. It is way more reliable, especially in media. I have a recording studio, and have worked on both mac and PC, and though both work, I would not trade mac for PC ever there.
For gaming, of course, choose a PC. That is what rants are mostly about, but hey, remember, mac's purpose was never gaming.
Mac crashes way less, has less viruses, error issues, better update system, better interface (personal preference), looks and feels more professional, and has a more solid OS. The build feels and actually is superior.
I love the quality and look of all apple computers, my sister and dad both have one and I always use them. They rarely overheat and they have a great and clean layout so its easy to use. I don't like PC because they seem to be much slower than a good old trustworthy apple computer. I do lots of video editing and it is easy to upload footage into lightroom or iPhoto and transfer it to adobe premier for editing. I use mostly all apple products so it is easy to upload music to my iPhone and iPad when still editing pictures or video footage. It is a great computer for multitasking and design.
Visit Website
2
Dell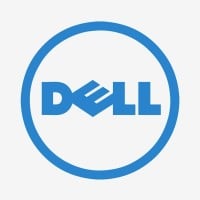 Dell Inc. is an American privately owned multinational computer technology company based in Round Rock, Texas, United States, that develops, sells, repairs, and supports computers and related products and services.
I've been in the Computer Refurbish/Repair field for 17 years. In that time I've personally fixed or rebuilt over 20,000 desktop computers. I've encountered every brand and nearly every model of every brand over these 17 years. The Dells are just better engineered than all the rest. You can tell that they are made for business class IT departments and that the designers thought about "down times." They also know how internal IT repair really works. You don't need a screwdriver to ever replace the Hard Drive, or Optical Drive in a business class Dell computer. All Dells past Win '98 had System Pre-activation so you didn't have to ever type in an activation code for an MS OS if Dell branded media was used.. And, when it is important to lock down a computer, the case design is not easy to get into. Dell designers thought about all this stuff. Dell also made their machines Linux ready.
Best of all manufacturer's for post sale support. Well made solid performance. Innovative design & forward looking for future markets. Close computing. Solid enterprise server line, innovative storage servers. The list keeps growing.

Apple attempted the server market for a while. I worked on them. Pri& you had extremely limited, proprietary expansion. If it wasn't for the iPod we wouldn't be talking about Apple anymore. They no longer have the graphics & publishing professional market sewn-up. The loyal hang on, but many have defected. Beings proprietary in product & licensing will be their undoing. Anyone remember Microchannel?
Dell is a computer brand that helped define good computers. Even though Hewlett-Packard may have started the computer business and apple revolutionized it, Dell refined their computers to an art. I have had Dell desktops and laptop from the late 90s and early 2000s that still are perfectly functional and refuse to die.
Dell also has an amazing diversity of different computers, all of which are customizable to anyone's personal lifestyles. Their customer service is great and their warranty are just lifesavers sometimes and I hope to never buy anything else, with the exception of velocity micro.
I've had Dell computers for years and I cannot say a single thing bad about them. They're stylish, affordable, and reliable. I hear people complaining about Dell and how often their computers break but I don't get what they can possibly be doing to their computer that it would break so often. I've 3 different Dells in a span of over 10 years and have not had to repair any of them once.
Visit Website
3
Hewlett-Packard (HP)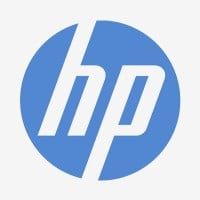 The Hewlett-Packard Company was an American multinational information technology company headquartered in Palo Alto, California.
I have a Hewlett Packard (HP) G42 laptop, even though it's a bit beet up (from drops, I am young), the hard-drive is failing, and the battery only last three hours. I still have hope in it, and when you do, it works fine. Anyway, the reason of why I voted for this brand is because of a lot of things. I really like the way they design their PCs, they have a design that looks real smooth and full of chrome. As said below the company started a really long time ago, it was started in 1939, started by William Hewlett, and David Packard. That was even before Microsoft. I also like the track pad on their latest laptops, and the keyboard on them too. And people just like the other companies because they have a computer from that brand. I know I have a computer from this brand but I did not vote because I have. I would of voted for apple if they had a better platform, that matters the most.
My god! Seriously!? Apple is first?! That computer doesn't deserve to be on top.. it has a stupid ass restrictive software that lets it down itself... has specs of computer that should cost like 500-600$.I have been using HP Laptop since 6 years and they're still running quite well. It comes with the best specs in the best prices and the audio quality is mind blowing rocking with Beats Speakers. Apple might be best in quality but it is looting customers. Apple laptops is good for business and stuff but not for other non productive uses like gaming and stuff. On the other hand ANY Microsoft PC can do ANYTHING. And they come at a very reasonable cost too.I'm HP all the waaayy!
I've purchased several computers for family members from HP, always directly from the company to cut out the middle man, and have been satisfied with my purchases. My first purchase, a Laptop, got me through all 4 years of college with only minor issues ( a worn out battery and a few viruses, which cost me about $35 to repair myself). They even sent me a $50 discount for being a customer all these years.
Impossible it must be in 1st rank. HP is the must trusted brand and has the best comput er ranges. It is only computer brand which give best processors at cheap rates like 6th Generation Intel i7 processors. Now it is also giving 7th Gen intel processors at a lower cost. Windows 10 is a great feature in it. It is the best computer brand. You must shift this to rank 1. It is better than Apple and Dell. The HP Spectre is the best Laptop ever. You must shift HP to 1st rank as it is the best of all.
Visit Website
4
Asus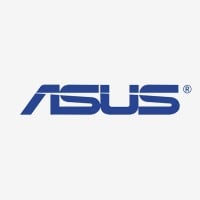 ASUSTeK Computer Inc., (stylized as ΛSUS) is a Taiwanese multinational computer hardware and electronics company headquartered in Beitou District, Taipei, Taiwan.
Asus makes the best gaming computers. Not bragging, just explaining a fact. I do believe that Macs are nice, but they're flashy more than anything. Due to the fact that Windows OS is typically more used, the average person wouldn't buy a Mac. Alienware, by the way, is manufactured from Dell. They're flashy, but if you want performance, then buy an Asus Republic of Gamers computer. At this moment, 4gb of RAM is the norm, and these bad boys come with 24gb. I could go into more specs, but I believe if you look it up yourself, you'll understand my point. If you're looking for a top notch, high end computer then Asus is the company to buy from.
I have owned just about every brand at some point. Some were better in different years but 2012 and 13 so far is Asus hands down.

I do not know why Hewlett-Packard is at the top because that has never been on my recommend list. I have been a computer technician and I cannot say they have bad equipment but they used to install so much crap in their PC's that it would slow them down so much, you would think the computer was a lower end. To be fair I have not seen anyone own one the last 2 yrs so do not know if they stopped that bad habit. Apple OWNED the market pre-win7 blatantly the best at the time but PC caught up and surpassed them in price and quality by a mile since, though I still admire Apples design of the computer exteriors (casings etc). But Apple is simply not worth buying if you can get a PC twice as good for the same price (though likely uglier but who cares).
High quality components all the way! I have a MacBook, and the build quality is great, and it's a good laptop, but for the price, Apple could offer way more. Asus on the other hand has the Zenbook an awesome ultrabook. Not only one of the thinnest, but from what I've seen at stores, one of the nicest keyboards, especially considering how cheap most ultrabook keyboards feel. Besides that, they're ROG gaming line has the best cooling system out of all laptops, which means they're quieter and won't face the same heating problems that plague so many laptops. They also have great screens, despite having a matte display.
ASUS is the best and most renouned PC for gaming and stability of over clocking. There higher end Motherboards and laptops are favoured over Dell's Alienware line up, by almost all gamers, at least any gamer with quality/price ratio. My U47A costed me $750 and with only Intel HD 3000 graphics and I can still run games such as Call of Duty and Unreal Tournament 3 on ultra High settings. Not to mention they have a direct partnership with both major processing companies (INtel and Amd) which allows them to have a stronger threading and programing designated to the core. Did I also mention that most computers dell builds uses many parts from the ASUS brand.
5
Lenovo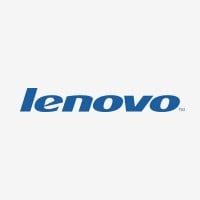 Lenovo Group Ltd. is a Chinese multinational technology company with headquarters in Beijing, China, and Morrisville, North Carolina, United States.
Aside from Apple, Lenovo makes some of the best, highest quality hardware in the industry. Tough, durable, thin, light - you name it - all in the same package. Thinkpad keyboards have defined the industry standard, and still do. I, personally, wouldn't consider any other manufacturer when choosing a Windows laptop.

1. Apple / Lenovo (impeccable design, quality, and durability)
3. Sony (excellent design, great quality and durability)
4. Alienware (may not win thinness/quietness/battery life awards, but it is powerful, durable and uses the highest quality components available)
5. Toshiba (may not be perceived as cool/luxurious as the others on this list, but Toshiba is one of the very few Win-PC manufacturers who knows how to make practical, well rounded, well balanced systems. No overkill designs that serve zero practical use, no half-assed features. Chances are, if it is included in the system, it will work well. )

HP, Dell, Acer and ASUS do not belong in the ...more
Lenovo and Apple make the highest quality hardware on the market. However, I believe that people have become blind to everything that isn't apple. It would benefit them to look around and realize that they could get a computer with the same specs at half the cost or one with higher specs at a cost that is still lower. Also, if you ever break your laptop your cost to fix it is substantially lower on Lenovo. Overall, Lenovo has great hardware and is not the cheapest, but is by far the best value.
I've been using Lenovo for more than 5 years. When I wanted to upgrade my first one, I went with a second. The original Lenovo I bought is still kicking with a friend of mine and serving her well also. They are solid and have never given me any issues. They may not be the prettiest computers in the world (I seriously can't believe some people actually CARE about such things, but they do), but they are work horses without a doubt.
I just got a Lenovo ThinkPad Indigo, and I must say, it's amazing! One of the few computers that are still running Windows 7, first off of. Next, it came with Google Chrome, and lots of other useful programs too. Also, I've got 450 gigs up in here, packed in with amazing high-functionality!

Granted, it's not very sleek or pretty for a laptop, but who cares? All I care about is that I have a high-quality laptop.
6
Acer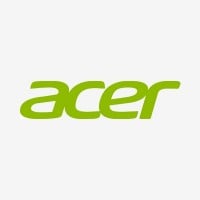 Acer Inc. is a Taiwanese multinational hardware and electronics corporation specializing in advanced electronics technology and is headquartered in Xizhi, New Taipei City, Taiwan.
My husband has had an Acer laptop for about 7 or 8 years now. Never a problem even though it was not an expensive computer. On the other end, we've had 4 HP computers: 3 laptops and 1 desktop. The desktop was good as is my Pavilion laptop. (I've had it for 5 years and still no problems). BUT... and it's a big BUT: my husband previous laptop was also an HP that was pretty expensive and only lasted for a couple of years. My son had had his for 2 years and it is a pretty expensive laptop too. He has had nothing but problems with his laptop. We've sent it for repairs and replacements many times over the last year and a half. Their repair/customer service is AWFUL. After this experience we will NEVER buy an HP computer again.
Our family has been Acer since 2004. Both laptops and PC have been reliable and of good build quality. Last a good number of years also. Current Acer laptop has been used extensively almost daily for student/gaming purposes and still works like it did three years ago. Will remain brand loyal to them unless they mess up somehow. Hopefully this will never happen.
Acer is an amazing laptop, it is a good quality and cheap, I've ran mine with games for about 3 years and is still working perfectly fine. They have an amazing durability and it's a long lasting system. I don't know how Acer isn't at the top of the list, because it beats HP by a long shot, I've owned HP before as well, and Acer is just completely better.
Acer has abilities to support Windows 10.Some Acer computers have absolute high speed intel core machines with turbo boosts. HP computers seems to be the brand with most numbers of problems running Windows 10. On the other hand, acer computers work speedily with any OS although lags may occur.
7
Samsung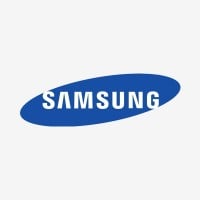 The Samsung Group (or simply Samsung, stylized as SAMSUNG) is a South Korean multinational manufacturing conglomerate headquartered in Samsung Town, Seoul, South Korea. It comprises numerous affiliated businesses, most of them united under the Samsung brand, and is the largest South Korean chaebol (business conglomerate). As of 2020, Samsung has the 8th highest global brand value.
Samsung was founded by Lee Byung-chul in 1938 as a trading company. Over the next three decades, the group diversified into areas including food processing, textiles, insurance, securities, and retail. Samsung entered the electronics industry in the late 1960s and the construction and shipbuilding industries in the mid-1970s; these areas would drive its subsequent growth. Following Lee's death in 1987, Samsung was separated into five business groups – Samsung Group, Shinsegae Group, CJ Group and Hansol Group, and Joongang Group. ...read more.
Samsung should be above APPLE. Oh well I think Samsung only focus on mobile technology I wonder if they'd add new feature and program on PC either T.V. + Voice talking search for channel or connect to WIFI. Especially for Android use should around 16+ should be able to join the winning events by rating not just for 18+ ages to be join because we have more young people use. I hope Samsung's staff will see and understand what I mean.
I love Samsung, they really focus on usability and design is a nice factor. However I have only had one issue with my old phone (Samsung) after about 3 years of wear and tear (it fell in mud and didn't charge as easily) that's it! My computer can outrun my mom's two HPs and her Gateway with ease!
I have had a Lenovo laptop, 2 Acer laptops, Hp laptop and 2 Samsung laptops and the Samsung ones were clearly the best. They were just very reliable and that's the thing I appreciate the most when it comes to computers.
I love Samsung, they are not a one trick dog either! They make everything from phones/computers to washers and kitchen appliances. Not to mention how wonderful their computers are.
8
Sony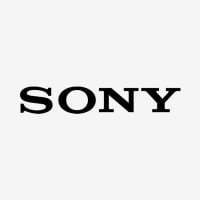 Sony Group Corporation, commonly known as Sony and stylized as SONY, is a Japanese multinational conglomerate corporation headquartered in Kōnan, Minato, Tokyo, Japan. As a major technology company, it operates as one of the world's largest manufacturers of consumer and professional electronic products, the largest video game console company and the largest video game publisher. Through Sony Entertainment Inc, it is one of the largest music companies (largest music publisher & second largest record label) and the third largest film studio, making it one of the most comprehensive media companies. It is the largest technology and media conglomerate in Japan. It is also recognized as the most cash-rich Japanese company, with net cash reserves of ¥2 trillion.
I have owned a vaio laptop for over 8 years. I have been able to upgrade the processor, hard drive, operating system and ram, though the functionality of these items has never hindered. Solid, quality product at a reasonable price. I have also been able to experiment and develop on various linux based os's over the course of this computer's life.

Still running.
I've owned a Vaio for nearly 6 years. For someone who knows only the basics about computers, this is amazing. I've dropped it, broke a screw and dissembled via youtube. Didn't mess it up. Even spilled bleach of it and needed to only replace keyboard. Only downfall is the battery life and charger are terrible, otherwise, no complaints.
Sony is the best laptop. I love sony and I will only buy sony products. The quality is the laptop is outstanding and one of the best you get in the market. Go for sony and you will find the difference. The built in quality of the laptop is one of the best available in the market. Go for it guys..
I have tried using HP, Dell, Sony now only Apple is left to be used. Although I Find Sony Laptop much more convinient and good in quality. Believe me my Sony Laptop is on since 1 and half years... And every time working but still the battery backup is 6 hrs if you are downloading moview or may be working at the same time. It never happened with all other models like HP and Dell specially. Second thing > there are a lot of difference and minor faults with computer shortcut keys in Dell Systems. And with HP they do not have a good body which nowadays is a basic necesity. A laptop should be more attractive and should have five outlook (Body Covers)with excellent Battery Backup and faster in processing and should be convenient for multitasking (handling a lot of application at a time) on which sony stands First. So I would prefer Sony rather than HP or Dell any point of time or say every time.
9
Toshiba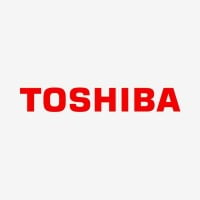 Toshiba Corporation is a Japanese multinational conglomerate corporation headquartered in Tokyo, Japan.
Toshiba has been very reliable and I trust the brand. The product qualities are amazing and they have a long battery life which has been a problem for me since I use laptops for a long time. The quality never goes down with that brand. Toshiba products all have a big space to save what you would like which comes in handy if you do most of your work on the computer. It is not over priced, yet it is a splendid brand that has, and never will fail to amaze me with its quality and performance. I personally think it is the best brand out here that you shouldn't compare it to any other ones. When charging, it doesn't take a lot of power and it is fast compared to other laptops. Even though I bought a version that isn't very new, it has never broken down or shut down on its own. The perfect brand for you if you love great screens! Toshiba laptops has lots of gadgets that you can install. You will find that they are very useful! Its settings are simple and is not complicated for users, AND as ...more
Toshiba is very good, because Toshiba is one of those companies that make different styles, for example they make ridiculously thick and bulky computers (like mine) which are super reliable and have an outstanding battery life. However they also make very sleek and thin computers which you can carry arround pretty much everywhere. Toshiba makes computers for everyones taste, unlike Apple. Some of my friends have Apple ad are very angry at the newest one because it has no disk slot. Also these computers are SUPER cheap, so a win win in my book.
Toshiba continues to amaze me with their product quality and performance. I own a 1997 Toshiba laptop that continues to work to this day (2010). Sinse that first purchase, I have bought 2 more laptops from Toshiba, both holding up to my high expectations. Their gaming laptops are truely comparable to desk top gaming computers, while still maintaining a useable battery life and mobile utility. What's more, they are equiped with amazing harman/kardon speakers that blow the doors off of other laptops. I am also a major fan of many of the chase designs (toshiba Qosmio X305).
I've had two Toshiba laptops. Both of them have been extremely reliable and stood up to the knocks that I have subjected them to. The systems also seem to be well installed and well set up and so tend to be reliable on the software front as well as hardware.
10
Alienware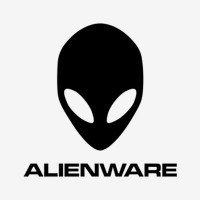 Alienware is an American computer hardware subsidiary of Dell, Inc. Their products are designed for gaming and can be identified by their science-fiction-themed designs.
Alienware has never failed me. The quality of the Pc and the built quality is very advanced. Because Alienware is actually a gaming Pc it is very powerful. A lot of people say its over priced. How can they say that when Apple is number 1? I mean have you seen the specs? They aern't worth 2000 dollars. I could get just as a good Pc, if even better for 600$. That is what I have to say about this. Overall I think Alienware is a very good brand when it comes to Pc's.
How is Mac number one not considering price, but everyone complains about Alienware prices? I don't get it... You can have any two of the following three things... Good, Fast, or cheap... Think about it... Good and fast, is not cheap... Fast and cheap, will not be good, as well as good but cheap, will not be fast. Why do people always want the Ferrari at the Kia price... The world doesn't work that way. Put up or shut up... I'll only ever buy Alienware.
Apple sucks. Full stop.

But Alienware is a genius computer. I'd rather have 1 Alienware laptop instead of 7 Apple Macs/Laptops.

Alienware have amazing graphic cards and hold amazing world records. They have awesome backlighting even for the mousepad if it's a laptop and are enhanced for perfection.

Alienware may be slightly overpriced and a bit beefy, but if you want the best laptop/desktop you need one of these.
Never owned Alien wear but if you look at most steam Free to play Videos and other gaming community the most popular used is Alienware.
Never have I heard a complaint about them other then the fact when someone wants them their sold out.
For now I will stick with my CRAZY Non over clocked super fast pc that transfers Via USB 2.0 10GB most times 1Gigabyte per second... Ram however is my only issue.

If you want a top of the line computer with highest quality graphics, best speed and smoothness ingame or out.
Maybe even Rendering videos or using Blender.

GET ALIENWARE!
The Contenders
11
Microsoft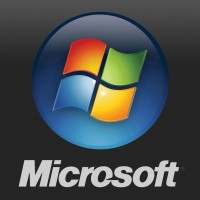 Microsoft Corporation is an American multinational technology company headquartered in Redmond, Washington, that develops, manufactures, licenses, supports and sells computer software, consumer electronics and personal computers and services.
Microsoft has been in the operating system industry since the 1970s with DOS and then the release of Windows. Since then, Microsoft has revolutionized the industry with every release of Windows. With the latest version, Windows 10, Microsoft has truly created the greatest OS of all time.

Then Microsoft released their Surface line of tablets. It took them a few years to get their footing with the Surface RT and Surface Pro 2, but with the Surface Pro 3 they created an entirely innovative product. Now they're producing the Surface Book, which is incredible and has many incredible features like the hinge and dual batteries in the keyboard and detachable screen, and the release of the Surface Studio a couple of months ago with the brand new Surface Dial which is compatible with all of the Surface products but optimized for the Studio.

Microsoft is truly the best computer brand in the world for both hardware and software.
I love the new Microsoft Surface Book 2, that they have. There are tons of computers that are pretty slow and run with small software. There storage is way higher than Apple. They have the Surface Pen, great for taking notes or drawing. Run on Windows OS, then GoogleOS and MacOS. I really trust this brand. Hope this is a great comment.
Microsoft's OS has several versions from 16-bit to 64. This permits a variety of prices for more people. The soon to be released Surface Book is superior in every way to the most recent and most costly MacBook. The SB also has a optional NVIDIA graphics card for the keyboard, detachable display, 8 GBs of RAM, 2.6 GHz of pure CPU. Ambient light sensor, Accelerometer, Gyroscope, and Magnetometer sensors. And that is on the cheapest version.
The tablet software still feels like it could be improved, but the hardware is good. The Pro's software is better because it can run more applications
12
MSI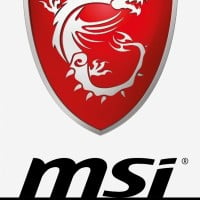 I bought one last year, a GE70 for video editing, to replace my old and obsolete but still own HP DV7. However, the GE70 failed after a year having Power Issues and short-circuiting itself, the battery and power supply. I don't recommend this if you need a laptop 24/7 computing, processing, encoding, uploading, and do other tasks related to video editing or simply 24/7 computing needs. The motherboard will fail. Also the build quality of the first GE70 was bad. Pure plastic which can be folded easily and maybe that's what caused a bad motherboard. It is a mystery why it failed, but one thing is for sure, I will never buy and MSI again. It was my first and last.
In my opinion MSI laptops are the best out there! Great specs and they are really reliable with an excellent tech support. They handle games very well on highest settings and most models are very appealing by appearance. MSI are the best out there!
I had recently bought a GTX 1060 6GB aero from MSI to make my computer VR ready, and it does great. The cooler is really effective, and the overclocking software is really user-friendly. The card has never exceeded 75 degrees even with a 2000 MHz boost clock.

Update: I now got a 1080 also from MSI, and they're still doing great!
MSI has the Fastest laptops at the present moment. MSI beats Alienware and any other one out on the market! Whoever voted this down are complete idiots!
13
Razer
Great company has amazing gaming equipment along with epic computers. This gets my vote although a little expensive.
I love their products! Sleek design, great quality, looks nice, and powerful!
The best computer out there, "Built for gamers, By gamers".
IF it's built by gamers and made for gamers it has to be good!
14
IBM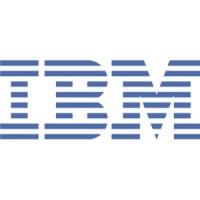 IBM was the best computer desktop I ever Had got 10years out of it. I had major power surge that killed it.. Some guy fall a tree on a major high power line.. I wish I could buy IBM again it was the best..
IBM is a good brand. I had an IBM desktop. I got 7 years from it before a thunderstorm killed it. I miss that desktop.
A real workhorse. Best computer I ever had or used
The IBM Thinkpad not the fastest but the solidist laptops around they also come with Linux pre installed.
15
Gateway
Got a Gateway and have used them for a long time. Tech support is great and have no issues with the machine at all. I use it to teach software with and it travels a lot. They hold up well under rough travel as well. I'd buy another in an instant.
HP is the worst computer brand that works in my opinion, (and the only one that my parents will buy me just because they're SHINY) but Gateway takes the steak on awesomeness. Responsive, fast, WORKS, and cool-looking. Those are the 4 words I would use to describe Gateway.
Might as well be as well made as Acer, the only complaint about them is they hold their computers back from lasting as long intentionally, because Acer is either trying to commit suicide, or their stupid enough to believe we'll buy more from them.
I have had one for 4 years and it has always let me down with internet issues. It has been decently reliable for everything else. Also the power button broke, but that might be my fault.
16
Compaq
I believe we had an old Compaq at our grandparents house, and by god that thing lasted a while! Not sure how long, probably around a decade or something like that, and some computers don't even last 5 years! Oh and it was running either Windows 98 or 2000...
I have a compaq cq61 laptop that's 13 years old and it's running so fast. Compaq is definitely the best computer in the world. I once had a 6 year old apple computer and it was so slow. Compaq definitely needs to be first on the ladder.
Honestly, I have two compaq computers and a dell and both are working better than the dell so it deserves to at the very least be higher than the toshiba.
This is the one I use, it is very easy to use. Personally I would rather have a PC than a mac its just a lot simpler to use. I have been using compaq my entire life and I am going to keep it that way!
17
LG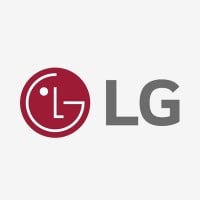 LG Electronics Inc. is a South Korean multinational electronics company headquartered in Yeouido-dong, Seoul, South Korea. LG Electronics is a part of LG Corporation, the fourth largest chaebol in South Korea, and often considered as the pinnacle of LG Corp with the group's chemical and battery division LG Chem. It comprises four business units: home entertainment, mobile communications, home appliances & air solutions, and vehicle components. LG Electronics acquired Zenith in 1995 and the largest shareholder of LG Display, world's largest display company by revenue in 2020.[citation needed] LG Electronics is also the world's second largest TV manufacturer behind Samsung Electronics. The company has 128 operations worldwide, employing 83,000 people.
I don't know, but I didn't like much. I know it smart, but it not better than apple.
This is great!
18
Google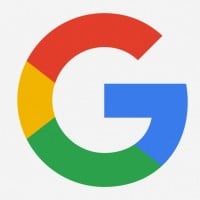 Google is an American multinational technology company specializing in Internet-related services and products. These include online advertising technologies, search, cloud computing, and software.
I all ways use google. When someone's asks a hard question, the answer is always, " Google it. Doctor Google has all the answers." so why waste your time on anything else?
It even has all other apps which are pretty good as well.
Just purchased the tablet Nexus 7 - LOVE it! I have two gmail accts (home & work), use the Google calender & also Google Drive. It all syncs and I take it everywhere I go!
I like google and I think personally,that they have a good computer because google is like the think that keeps the internet going.
Google company all software products Help using every users.
19
Corsair
They have really solid products with great customer service and warranties that back them up.
Have a corsair cooling fan in my gaming desktop. It has never let me down.
Is very much good
20
Panasonic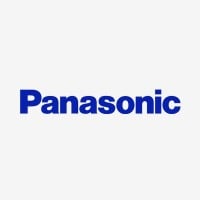 21
Packard Bell
Don't know why its 60th. I have one and its really awesome, I fell it's the same as HP because its made by Hewlett Packard (HP).
Cool for games
22
EVGA
Good graphics cards
23 Gigabyte
24 Touchmate
25
Chuwi
Chuwi is a well known brand in china and they make some laptops that are cheap but feature rich. Today we are taking a look at their HeroBook Pro. Chuwi HeroBook Pro laptop is full awesome.I am use it.
PSearch List