Best Computer Brands
1
Dell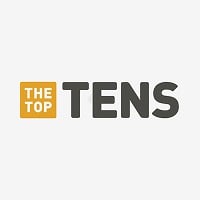 Dell Inc. is an American privately owned multinational computer technology company based in Round Rock, Texas, United States, that develops, sells, repairs, and supports computers and related products and services.
My Studio XPS 8100 is a solid performance and entertainment computer.
Dell has amazing prices and a variety of different configurations for their computers. They have the best warranty and dominates the other competition. If your computer ever does break(almost never), then you can use the backup restoration and other stuff to fix it.
dell (alien-ware) has a great perfomance than any other computer

Del computers are incredibly easy to fix if they have some kind of problem. They come with backup image restoration and all kinds of crap incase your computer crashes or whatever
I've been in the Computer Refurbish/Repair field for 17 years. In that time I've personally fixed or rebuilt over 20,000 desktop computers. I've encountered every brand and nearly every model of every brand over these 17 years. The Dells are just better engineered than all the rest. You can tell that they are made for business class IT departments and that the designers thought about "down times." They also know how internal IT repair really works. You don't need a screwdriver to ever replace the Hard Drive, or Optical Drive in a business class Dell computer. All Dells past Win '98 had System Pre-activation so you didn't have to ever type in an activation code for an MS OS if Dell branded media was used.. And, when it is important to lock down a computer, the case design is not easy to get into. Dell designers thought about all this stuff. Dell also made their machines Linux ready.
Visit Website
2
Apple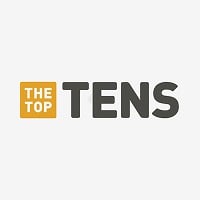 Apple Inc. is an American multinational technology company headquartered in Cupertino, California, that designs, develops, and sells consumer electronics, computer software, and online services.
I could rant about this for days. But in the end, I believe this post is for highest quality computers, not best priced. Apple Computer does make the highest quality computers out there, the are made with aluminum uni-body engineering (one piece of aluminum). They offer SSDs, which are about 4x faster than a traditional hard drive, and they have no moving parts, so they are incredibly reliable. That also comes native on MacBook Airs. That is hard to come by. Also, every component is clearly thought out, and cleverly designed, like the asymmetrical fans. When the blades are positioned symmetrically, it created a single, identifiable frequency. But when the blades are positioned asymmetrically, it spreads the sound over a variety of frequencies, which makes it quieter, and nearly imperceptible to the user. Then there's Thunderbolt connectivity. Developed by Intel, Thunderbolt delivers transfer speeds up to 2x faster than USB 3.0, and up to 20x faster than USB 2.0. Thunderbolt has a ...more
For video or photo editing or any kind of graphic design, or "general use, " Mac is definitely supreme. I'm not even talking about specs (though with any Mac, the specs are great), the operating system is just so clean and easy to work with. Especially iWork, which is Apple's version of Microsoft Office (though Office works on Mac).

I know a lot of people think you're paying for the glowing piece of fruit on the back of the computer when you choose Apple. But I think you're paying for the money that has gone into developing a truly advanced, but yet simple to use operating system. That's why more and more people are switching. Saying that the "software is incompatible" is just plain outdated. And you can't deny that they're beautiful computers designed with top quality hardware and specs. But that's just a bonus.

The best thing you can do is get into an Apple store and get your hands on these machines. In my experience, the people working at Apple are very helpful in ...more
Apple is not only the most advanced music player, tablet (most of us can agree on that), and phone (maybe not so many there) but I would buy every apple product possible if they were just a little bit cheaper.
If I ever received an Apple product, I might bash that product up, take a video of me doing that, then send that to Apple. Worst company that comes to my mind. - Feirceraven
I used PC since the mid 90's. I switched to Mac in 2005. I have not had any issues with my iMac, my MacBook Pro, my iPhone or any of my iPads. I had thousands of crashes with PC. Viruses and hard drive castraphic failures with every PC I have ever owned. The shortest was 6 month with a PC laptop. The longest was a PC desktop at 3 year before total failure. I have had my iMac 24" since 2008 and the only issue I have had in 5 years was with my disc drive. Took to Mac repair shop and they fixed for free. That was 1 yr 9 months after purchase and extremely heavy use. MacBook Pro purchased in 2009, no break downs and one crash while running a windows program and no viruses. IPad and iPhone owned every model since second gen. And never had a single issue at all. Programming, virus, battery go bad... Nothing. If all you can afford is PC? Then stick with it! I spent close to 8 grand for all my devices since 2008. But I haven't had to pay for any repairs and none of my technology is out of ...more
Visit Website
3
Hewlett-Packard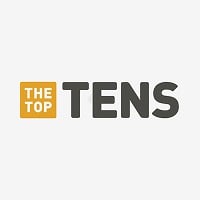 The Hewlett-Packard Company was an American multinational information technology company headquartered in Palo Alto, California.
Best brand out there. Solid computer and not over prices like Macs
Most trusted and innovative brand in computing. It has be founded long before Dell and other PC manufactures. It is still one of the biggest PC manufacturer in the world. I am still using 5 10-year old products of HP and they're still running well. HP also has outstanding Customer Support. GO WITH HP FOR THE BEST VALUE AND INNOVATION!
I've had HP computers all my life and have worked with them at computer stores for over 4 years and its the best selling and most innovative hands down.
No. This sucks. Mine is broken and now I want to smash it with a hammer so badly. - Misfire
Visit Website
4
Acer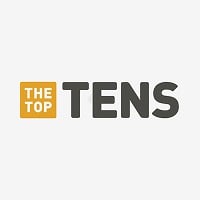 Acer Inc. is a Taiwanese multinational hardware and electronics corporation specializing in advanced electronics technology and is headquartered in Xizhi, New Taipei City, Taiwan.
Have owned and Acer laptop and used it to 110 percent for 5 years before it finally broke down on me. Hardware failure, mostly due to travel though and not to manufacturing or design flaw. GREAT, RELIABLE machine!
purchased more than 5 laptops for my friends, all works fine, except for the battery after 4 years
My old computer broke so I got an acer one. Even though I just got it, it's way better than any computer I've ever had. It's amazing, I'm very satisfied with this brand!
Seriously HP has more votes than Acer? Save your money and great a better product that's worth the money.
5
Asus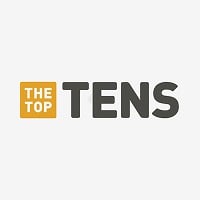 ASUSTeK Computer Inc., (stylized as ΛSUS) is a Taiwanese multinational computer hardware and electronics company headquartered in Beitou District, Taipei, Taiwan.
Asus SHOULD be number 1 because when I used to have an asus, it NEVER used to say "not responding" with windows vista home premium or windows 7 enterprise. But, I accidentally updated the bios, so it stopped starting.
They make motherboards for almost all laptops listed above. So their own computer are good and you barely get problems
Asus. It's really good. Shouldn't be no.6 it's better then toshiba and acer.. Have you heard of their E Family? Including Asus EPad Transformer Prime [Tablet], and the E PC's Well they make the best. Don't believe me? Search Asus E PC UX21. Its like the worlds thinnest ultra laptop with a i7 core processor. It makes better stuff too, like the E PC X101, netbook as thin as macbook air, Running MeeGO, and you can put Windows7. They work great, last long, and have great quality, slim&Sleek, thin designs. Love it.
If you're into gaming, they have the best laptops in terms of performance right now. Plus they have the best looking motherboards besides Gigabyte's Aorus
6
Lenovo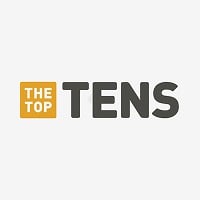 Lenovo Group Ltd. is a Chinese multinational technology company with headquarters in Beijing, China, and Morrisville, North Carolina, United States.
Aside from Apple, Lenovo makes some of the best, highest quality hardware in the industry. Tough, durable, thin, light - you name it - all in the same package. Thinkpad keyboards have defined the industry standard, and still do. I, personally, wouldn't consider any other manufacturer when choosing a Windows laptop.

1. Apple / Lenovo (impeccable design, quality, and durability)
3. Sony (excellent design, great quality and durability)
4. Alienware (may not win thinness/quietness/battery life awards, but it is powerful, durable and uses the highest quality components available)
5. Toshiba (may not be perceived as cool/luxurious as the others on this list, but Toshiba is one of the very few Win-PC manufacturers who knows how to make practical, well rounded, well balanced systems. No overkill designs that serve zero practical use, no half-assed features. Chances are, if it is included in the system, it will work well. )

HP, Dell, Acer and ASUS do not belong in the ...more
really surprised that its not in the top 5. produces excellent computers, depending on your need- there's one for everyone - jimmy12lee
I have several lenovo computers in my business. Preform fairly well. However, we had one laptop that just kept shutting down on us from day one. At first customer suppost was good - they immediately sent out a box to ship it back to fix it. Returned it in about 2 weeks - STILL NOT WORKING. How hard is it to test it to see if it shuts down when it occurs regularly within 10 minutes? Anyways, has been sent back a second time - took almost a month this time and STILL NOT WORKING. I have been on the phone with them several times - on hold times sometimes as much as over an hour. Extremely poor customer service! Couldn't even find the service ticket at times. I had to put in a formal complaint - was then guarenteed by a supervisor that if it didn't work this past time that they would replace it and gave me his direct number. Well, I've been calling that number and leaving messages every day for the past week. I still have a nonfunctional computer and no response from lenovo... Would NEVER ...more
Lenovo and Apple make the highest quality hardware on the market. However, I believe that people have become blind to everything that isn't apple. It would benefit them to look around and realize that they could get a computer with the same specs at half the cost or one with higher specs at a cost that is still lower. Also, if you ever break your laptop your cost to fix it is substantially lower on Lenovo. Overall, Lenovo has great hardware and is not the cheapest, but is by far the best value.
7
Sony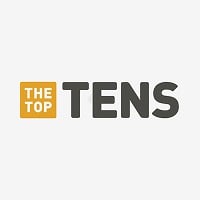 Sony Corporation, commonly referred to as Sony, is a Japanese multinational conglomerate corporation headquartered in Kōnan Minato, Tokyo, Japan.
I had try and tested sony laptops for a long time now and they don't let me
Down!
Yup Great! VAIO is the way to go if you are looking for a laptop. I will never buy any other brand.
Seriously who said that hp is better than sony do you even know where hp is made in now unlike any other models sony is still manifactured in the same country and is better in making good electronics especially in computers, laptops and wide screen T.V.'s do you know that sony made one of the best gaming consoles today that's why its popular for its unique quality over quantity feature
I've owned a Vaio for nearly 6 years. For someone who knows only the basics about computers, this is amazing. I've dropped it, broke a screw and dissembled via youtube. Didn't mess it up. Even spilled bleach of it and needed to only replace keyboard. Only downfall is the battery life and charger are terrible, otherwise, no complaints.
8
Alienware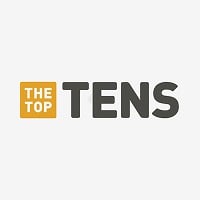 Alienware is an American computer hardware subsidiary of Dell, Inc. Their products are designed for gaming and can be identified by their science-fiction-themed designs.
Alienware has never failed me. The quality of the Pc and the built quality is very advanced. Because Alienware is actually a gaming Pc it is very powerful. A lot of people say its over priced. How can they say that when Apple is number 1? I mean have you seen the specs? They aern't worth 2000 dollars. I could get just as a good Pc, if even better for 600$. That is what I have to say about this. Overall I think Alienware is a very good brand when it comes to Pc's.
A crappy overpriced computer for 12 year olds who just care about how the computer looks* - tuffguy
I have used different laptops for gaming and with my Alienware I have had the best performance
WHY IS APPLE NUMBER ONE SERIOUSLY! I HAVE OWNED AN ALIENWARE M18X FOR 2 YEARS AND IT STILL KICKS ASS! MY SISTERS MAC IS NOW BROKE AFTER 6 MONTHS AND SHE DOESN'T EVEN USE IT! IF YOU WANT THE BEST PERFORMANCE MACHINE ON THE PLANET GET ALIENWARE!
The best pc brand out there in my opinion, also the most modern and good loking, should be definitely in the top 3.
9
Samsung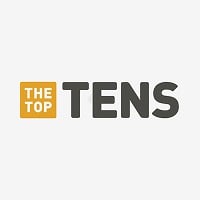 Samsung is a South Korean multinational conglomerate company headquartered in Samsung Town, Seoul. Its primary products are apparel, chemicals, consumer electronics, electronic components, medical equipment, semiconductors, ships, telecommunications equipment.
Oh dear, I don't know why sumsung is the 16th it should be among the top five it is better than most of the I love sumsung product it fantastic
Samsung is the best at anything they do even if they open restaurants and pet stores they will be the best.
Best computing ever experienced with Samsung Computers...
Samsung sucks. I've had mine for a year and after about 6-8 months of having it, it started to be really slow, and right now it took about 5-10 minutes to get on to this site and it automatically put itself in "Incognito mode" and I can't get out of it. Plus when I click on new tab it goes to this messed up site that I don't even know what it is because I close it before it loads. Samsung should not be in the top ten, that's for sure.
10
Toshiba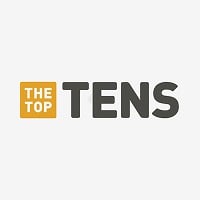 Toshiba Corporation is a Japanese multinational conglomerate corporation headquartered in Tokyo, Japan.
Toshiba has been very reliable and I trust the brand. The product qualities are amazing and they have a long battery life which has been a problem for me since I use laptops for a long time. The quality never goes down with that brand. Toshiba products all have a big space to save what you would like which comes in handy if you do most of your work on the computer. It is not over priced, yet it is a splendid brand that has, and never will fail to amaze me with its quality and performance. I personally think it is the best brand out here that you shouldn't compare it to any other ones. When charging, it doesn't take a lot of power and it is fast compared to other laptops. Even though I bought a version that isn't very new, it has never broken down or shut down on its own. The perfect brand for you if you love great screens! Toshiba laptops has lots of gadgets that you can install. You will find that they are very useful! Its settings are simple and is not complicated for users, AND as ...more
Toshiba continues to amaze me with their product quality and performance. I own a 1997 Toshiba laptop that continues to work to this day (2010). Sinse that first purchase, I have bought 2 more laptops from Toshiba, both holding up to my high expectations. Their gaming laptops are truely comparable to desk top gaming computers, while still maintaining a useable battery life and mobile utility. What's more, they are equiped with amazing harman/kardon speakers that blow the doors off of other laptops. I am also a major fan of many of the chase designs (toshiba Qosmio X305).
The performance and reliability is like no other. I have owned a Toshiba laptop for 5 years now and I have never had a single problem with performance or hardware. It is simply a brand of awe.
Has been very reliable to me for a while now, and for three years it has been running programs smoothly. Never have I had a problem with any application or performance. Toshiba fully deserves a place in the top five!
The Contenders
11
IBM
IBM was the best computer desktop I ever Had got 10years out of it. I had major power surge that killed it.. Some guy fall a tree on a major high power line.. I wish I could buy IBM again it was the best..
Unknown by average users, a mythical computer brand. The quality and durability of their products is unmatched.
(Thinkpads were sold to Lenovo)
I my own experience IBM computers are one of the best brands there is and it's a laptop if you are on business
A real workhorse. Best computer I ever had or used
12
Gateway
I have a gateway for 2 and a half years and is not the best quality but is very responsive and durable I have use it for gaming and have never let me down every game a play on it run smoothly including dead space in medium graphics
Might as well be as well made as Acer, the only complaint about them is they hold their computers back from lasting as long intentionally, because Acer is either trying to commit suicide, or their stupid enough to believe we'll buy more from them.
I have had one for 4 years and it has always let me down with internet issues. It has been decently reliable for everything else. Also the power button broke, but that might be my fault.
I'm using my new Gateway laptop NV series with an i5 now, and it has been a great laptop for the money. Much better than my older HP desktop it replaced... I have no complaints
13
Microsoft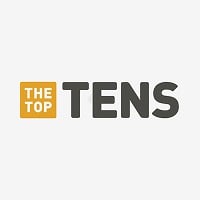 Microsoft Corporation is an American multinational technology company headquartered in Redmond, Washington, that develops, manufactures, licenses, supports and sells computer software, consumer electronics and personal computers and services.
Microsoft has been in the operating system industry since the 1970s with DOS and then the release of Windows. Since then, Microsoft has revolutionized the industry with every release of Windows. With the latest version, Windows 10, Microsoft has truly created the greatest OS of all time.

Then Microsoft released their Surface line of tablets. It took them a few years to get their footing with the Surface RT and Surface Pro 2, but with the Surface Pro 3 they created an entirely innovative product. Now they're producing the Surface Book, which is incredible and has many incredible features like the hinge and dual batteries in the keyboard and detachable screen, and the release of the Surface Studio a couple of months ago with the brand new Surface Dial which is compatible with all of the Surface products but optimized for the Studio.

Microsoft is truly the best computer brand in the world for both hardware and software.
The tablet software still feels like it could be improved, but the hardware is good. The Pro's software is better because it can run more applications
Most used brand in the whole world!
Their Surface Tablet are amazing should be #1
14
Compaq
I am using compaq desktop computer its very best for gaming and it is a nice computer and it is very easy to use compaq is the best for home and office uses I love compaq
I am using a compaq pc its very easier to use and is service is very good. Whenever my pc is to be fixed I just call the service centre and they are available in just 4 hours
This is the one I use, it is very easy to use. Personally I would rather have a PC than a mac its just a lot simpler to use. I have been using compaq my entire life and I am going to keep it that way! - dragon13304
I believe we had an old Compaq at our grandparents house, and by god that thing lasted a while! Not sure how long, probably around a decade or something like that, and some computers don't even last 5 years! Oh and it was running either Windows 98 or 2000...
15
Intel
Most important
This should be in top ten
Nothing even apple is nothing without this
AMD has a long way to go for single-core performance. They're processor are also superior to gaming on AMD on every way. AMD is a better company and makes better workstation CPU though.
Sorry AMD, but Intel has you beat by a long one!
16
LG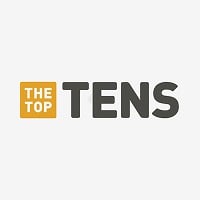 I love because of its technology and smartness
I don't know, but I didn't like much. I know it smart, but it not better than apple.
Isn't this a washing machine brand?
Good I like it and the system
17
Nvidia
Batter than most, but are being brought down by team Red. Alienware in 2017? LUL
Nvidia has a titan xp which is super powerful
18
Google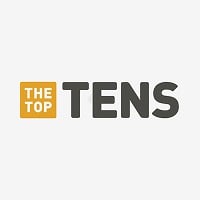 Google is an American multinational technology company specializing in Internet-related services and products. These include online advertising technologies, search, cloud computing, and software.
Their Chromebook is okay.
I like Google, when I want to search I choose Google all the time that is the reason that I like it
Great products from a great brand
Its good for some assignments using google docs
19
Advanced Micro Devices (AMD)
Best Price to Performance chips in the industry
Best processor
How would computer manufacturers make pc and mac's with out AMD and INTEL and NVIDIA after all they make the cup's and the chipsets and the graphics chips in fact if it was not for AMD they would not be the new Xbox ONE or PS 4 or the Nintendo wii and they would be no apple or HP or ASUS or DELL or Acer. manufacturers like these design and build computers made from the hardware of AMD INTEL and NVIDIA and all the other hardware manufacturers they are the real stars of the show and that why AMD INTEL and NVIDIA belong at the top of this list.
I like AMD 64.
20
Corsair
They have really solid products with great customer service and warranties that back them up.
Have a corsair cooling fan in my gaming desktop. It has never let me down.
Is very much good
21
INEC
I like that brand because it is my laptop brand! And it is really good to use for a long time! 1
22
MSI
I bought one last year, a GE70 for video editing, to replace my old and obsolete but still own HP DV7. However, the GE70 failed after a year having Power Issues and short-circuiting itself, the battery and power supply. I don't recommend this if you need a laptop 24/7 computing, processing, encoding, uploading, and do other tasks related to video editing or simply 24/7 computing needs. The motherboard will fail. Also the build quality of the first GE70 was bad. Pure plastic which can be folded easily and maybe that's what caused a bad motherboard. It is a mystery why it failed, but one thing is for sure, I will never buy and MSI again. It was my first and last.
In my opinion MSI laptops are the best out there! Great specs and they are really reliable with an excellent tech support. They handle games very well on highest settings and most models are very appealing by appearance. MSI are the best out there!
MSI only do windows systems. Try buying a laptop without an os and they will tell you all about OEM's etc chapter and verse, and will even claim that no one can sell a laptop without an os. Don't buy off them as they are mates with that Bill Gates moron.
MSI has the Fastest laptops at the present moment. MSI beats Alienware and any other one out on the market! Whoever voted this down are complete idiots!
24
GamingPC
The Best is number 1 because it wins woy 23!
25
EVGA
Good graphics cards
26
Packard Bell
It's the best gaming computer out there I play games with very high requirements and I play In the best grafics so never shows any probs it's boss
Cool for games
Don't know why its 60th. I have one and its really awesome, I fell its the same as HP because its made by Hewlett Packard (HP).
27
Gigabyte
It's one of the best but needs to improve on webcam quality...
28
Logitech
Its a very nice brand mostly on mouses
Best for Keyboard and mouse its for for more than 7 years
I have one and it broke down a day after I got it that brand sucks y u even put dis brand on here?!
29 Touchmate
30
Razer
Great company has amazing gaming equipment along with epic computers. This gets my vote although a little expensive.
The best computer out there, "Built for gamers, By gamers".
"ABSOLUTELY LOVE RAZER GAMING EQUIPMENT
I love their products! Sleek design, great quality, looks nice, and powerful!
31
Fujitsu
HP used to be a very good product, they had a team of amazing German engineers that ensured innovation and reliability. But since their Compaq merger those engineers have moved to Fujitsu and therefore Fujitsu is now superior. HP now uses MSI mainboards, and Apple is using nForce, both of which are really really bad.
I've own several of the top brands but after three years the computers tend to slow and I had a variety of problem. My fujitsu is four years old and going strong. It's the best computer I've owned.
I have been using a Fujitsu Siemens computer for about 2 years now, and I didn't face any problem that I couldn't solve. Probably because my laptop is quite an older model. 5 STAR SATISFACTION!
Best computer brand ever. Needs to be in top 10 and also they're computers are the most unique and reliable. I have a 2014 one and it's like a computer from 2023!
32
Turbo X
Sort of brand fantastic faster and features
sooo good
33
System76
Any computer which comes with Ubuntu as its only choice of OS really has its priorities in order.
34
Panasonic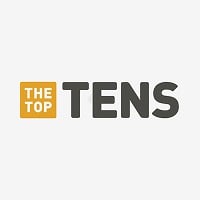 Panasonic is one of the best brand in the world
This not a number 1 but its nice
Awesome I can't believe it
They have the Panasonic Toughbook. Of course they are great.
35
eMachines
EMachines are fantastic computers. We have 2 and their going on 6 years from Costco. Never have had a problem, unlike the HP these replaced. We stream movies, music, YouTube, etc. To our 42" T.V. and are very happy with the output and quality. EMachines needs to be in the top 10.
I remember using one of their Windows Vista machines years ago which we later upgraded to Windows 7 (RTM, not Service Pack 1 because I/we couldn't get it to install on my computer). It crashed a lot (especially around the time I got my current Windows 10 laptop) but it was still a lot of fun making videos, playing games, and watching YouTube on that eMachines machine. - PerfectImpulseX
I have owned eMachines for years. Had other brands that failed. Go with the work horse!
EMachines should be in the top 5. It is the most reliable computer I've owned. In 2008, I bought a new computer which was an HP and it didn't even last for more than 2 years. My compaq laptop I bought failed me too. So, I've been using my eMachines computer, which is over 10 years old, until I get another reliable computer.
36
CyberPower PC
These computers are amazing. They run fast and look amazing. There are some many option to choose from, because they are CUSTOM computers this needs to be higher on the list
Great brand, I love how you can customize computers to fit what you need. Good for gaming also but I have heard cases of them breaking. They look great though and run very fast.
Haven't bought anything from them... But they allow you. To custom make your own computer. Plus, their cases look awesome.
These computers are custom to your needs, which make the super reliable for what you are doing
37
HCL Enterprise
It is a nice brand.
HCL Strong In Sales & Service, Reliable Brand In India.
HCL is the best.
This is a very nice
Brand
38 Q
39
BenQ
My friend has a benq computer and whenever I come over her house I spend most of my time on the computer. First of all it is fast and easy to control. Second of all it should be number 1!
It will be very nice to use... It should me in top 2nd... Iam using this computer past 13 years... No problem occurs... It is equal to apple.. So buy and use and see the magic...
40 Sun Microsystems
41
iBUYPOWER
Really cheap for performance and specs. That's all there really is to it. Lets not forget the fact that it looks amazing!
Great Computer, Awesome Specs!
It is great, not great FANTASTIC
Best value for custom builds
42
OneApple
I have purchased the Oneapple Laptop last month and I am very much satisfied with its performance, specially battery back up and resolution, rest of the functions are user friendly and I recommend others to get OneApple Laptops, Nice, Durable and Cost effective product. OneApple Rank should be in Top 10 brands.
Deals in Whole range of IT Products such as Desktop Computer, Laptop, Wimdows Tablet, Android Tablets, Smart Phones with Powered of new technologies
Best Brand in IT Products
I have used OneApple Laptop and it is amazing, very soft keys and battery back up is wonderful. I am fully satisfied with OneApple and expect to get more of its products.
43
Origin PC
Amazing place for customizing a gaming pc. Plus they are well known for great costumer support. If you have some money to spend and you want a great PC for gaming, then get an Origin PC. LevelCapGaming even has one.
This is the ACTUAL alienware! Dell bought the alienware name, and the actual alienware turned into origin PC. INSANE quality stuff
Origin PC the best to make a Gaming Computer and the laptop is good too
Best parts to build a PC. Way to low on the lists. Pricing is fair and the computers run so well! I only wish we could play RDR2 on PC.
44
Republic of Gamers
Bad
AW = dell
ROG = asus..
45
Medion
Amazing Computer looks high tech as well I also love the operating system and user friendliness anyone reading VOTE ME NOW!
Good quality hardware. Still working after nine years of heavy usage.
Good quality, good performance. Just good everything!
For the price, I guess it's okay
46
NEC
Been using for last three years..
47
CybertronPC
The guts of this computer are fairly good, fast, yes it is metal/plastic combo but it looks good and works better. Personally I think it belongs way up on the list. As it is as good or better then the HP, Lenovo, and the Emachine that I have had. And it (being newer) has more upgradability to it.
INcredible!
48 Averatec
49
Huntkey
W. Huntkey. Com
Very good! Best I've ever had! I recommend this brand to you person! Have it and you'll be very very very lucky! It even has this type of printer!
50
Falcon Northwest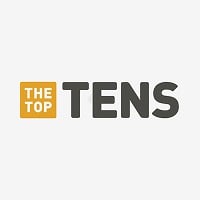 The absolute highest grade components on the market, Falcon Northwest offers customized paint jobs using paint normally reserved for exotic cars. When only looking at appearance, FN outshines Apple. When looking at the inside, the contest is like comparing your grandmother's Ford to a new Ferrari.
By far the most powerful on the list
It looks Amazing
PSearch List