Top Ten Best Ice Cream Companies
1
Ben & Jerry's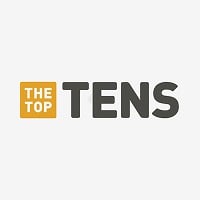 Ben & Jerry's Homemade Holdings Inc, trading as Ben & Jerry's, is a company that manufactures ice cream, frozen yogurt, and sorbet.
Chunky monkey my favorite.
Delicious just me even think about is like my stomach growl
YUMMY! I love ice cream especially Ben and Jerry's. I want a bowl right now! HA HA HA> I love Ben and Jerry's. >and all the people who love it too.
Ben & Jerry's is worth a big OH MY GOSH and a round of applause. WHO, may I ask, doesn't like their flavors? My favorite flavor there is Fish Food. Does it sound disgusting? Well, if you've already lost your appetite, I really doubt you should still miss this flavor, because it's totally NOT made out of fish food! Basically, it's a whopping of chocolate ice cream with frozen chocolate fish inside. Your stomach's gurgling, huh? Well, I don't blame you! Stop by Ben & Jerry's before you die of hunger!
2
Häagen-Dazs
This is the Best ice cream, vanilla with the chocolate covered almonds is my favorite, Haagen-Dazs is very smooth eating!
Aside from it's rich, creamy, Velvet texture and scrumptious flavours, being lactose intolerant, I can actually sit and enjoy a fresh bowl of ice cream with friends without worrying about discomfort to follow! I LOVE it!
Who doesn't love the little cups that even come with spoons?
Best Ice cream! Period! It is the creamiest ice cream on the market by far. It just tastes the best! Haagen-Dazs for the win!
3
Breyers
I absolutely love all of the different flavors but can you or somebody please for the love of God create a real and sweet blueberry ice cream I swear to God I would buy a tub of that every single day we don't want no fat-free or vegan or low fat I want a simple sweet blueberry ice cream please
I never use to eat ice cream, but now I eat breyers French vanilla and I love it and tolerate it, even though I am lactose intolerant! Thanks Breyers
So creamy and tasty! Salted Carmel and their version of cherry Garcia!
Awesome ice cream best French Vanilla!
4
Baskin-Robbins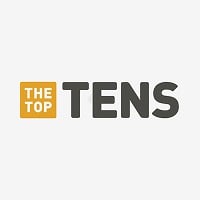 THE ICECREAM OF BASKIN ROBBINS IS VERY TASTIER THAN BEN& JERRY.
BY KORMO
Just the BEST! I really love the tangy flavor of citrus twist ice! MM! all this talking bout Baskin-Robbins is making me HUNGRY!
Baskin Robbins should be number 1 # 🍦
Baskin robbins provides variety of ice cream selection and fun aspects to the customer, so it is the best ice cream brande ever to me!
5
Blue Bell
Just like others have said, Blue Bell is the BEST! I too have tried just about every other brand, some that people bragged was the best...but no way, no how...NOTHING can beat the awesome taste of Blue Bell! Not too sweet and artificial tasting like others...it's just simply the BEST! I'm holding off disclosing my favorite flavor, for fear that someone will discover it, and buy it all up. I actually have to drive to every Publix grocery store in our town to find my flavor. They sell out so quickly! I'm on the Blue Bell Diet and loving every bite!
Best chain out there. Proud Texan and will die for this ice cream. I hope it never stops sales again!
Dude Blue Bell is the BEST ice cream ever. They have a large assortment of flavors, and it's great for when you're having an emotional breakdown! The Blue Bell disappearance has gotta be one of my life's saddest moments - Manlypants
I ABSOLUTELY ADORE BLUE BELL! It's so nice and cool and creamy! The flavor choices are darn good!
6
Cold Stone Creamery
Went here all the time as a kid! A large variety of flavors and toppings!
Yum I even have cold stone creamery chap stick, they sell it at target but I got mine from the tooth fairy, yes I belive in her I am 9 and in 4th grade, my life is hard so don't hate on me.
Cold Stone is the ONLY and I mean ONLY PLACE that actually makes their ice cream in store fresh DAILY. All these other brands have it shipped in from their manufacturers and God knows how long ago it was made before you eat it. I refuse to go anywhere else because nothing remotely compares to how amazing their ice cream is. *drops mic*
Okay, so this was the best ice cream ever and they give you huge scoops with great flavors to choose from. Like, how?! I wish I lived there!
7
Dairy Queen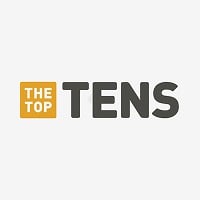 Dairy Queen is a chain of soft serve ice cream and fast-food restaurants owned by International Dairy Queen, Inc., a subsidiary of Berkshire Hathaway.
Texan here, and our stop sign is DQ. xD I really do love it though, especially paired with fries.
Dairy Queen has a mix of great flavors and taste delicious with every bite, never gets old and is quick on making the ice cream and putting everything on it. All the employees at dairy queen are nice funny and especially polite if someone's impatient or takes to long. I would go there and when I think ice cream dairy queen pops right up in my mind. Nothing can ever take away dairy queen because its great and fun. And I would take my kid there everyday if I had one. Anyways dairy queen is the best in the world to me
Personally, I think Culver's is the best (if we include custard) but Dairy Queen is the next up. They offer a huge variety of flavors and linkin Park
Classic flavour. The best-selling cream a mouth could enjoy.
8
Turkey Hill
They've got a lot of variety and I find the quality great for their price. Even their basic chocolate flavors are really rich.
I grew up on Turkey Hill ice cream and I've become addicted to their Chocolate Marshmallow flavor. After moving to North Carolina from Pennsylvania, I was having major withdrawals since I wasn't able to find it down here. But after persevering, we find a store that sells it! Life is good again!
Turkey Hill is the best ice cream of all time, especially their vanilla flavor is the best.
This is real ice cream. Once this gets into every store it will be number one!
9
Friendly's
They are known to have the very best Chocolate Ice Cream anywhere! But I love the Pistachio and the Black Raspberry!
Chocolate Almond Chip... Creamy, chocolaty and the covered almonds add the crunch!
thier fribbles are unbeatable - moose4life19
If I can make the most recent versions of ice cream it would be red velvet cake captain crunch raspberry Rose salted caramel apple and vanilla bean
10
Blue Bunny
I love their salted caramel flavor, and how they play on texture!
Best cookie dough ever, although it used to be better with thick ribbons of batter in it.
Cherrific Cheesecake is a must have if you like the decadent taste of cheesecake. The ribbons of graham cracker crust are awesome! Can't get me enough!
My favorites are the ones that are shaped as characters like sonic, pink panther, minion, batman, SpongeBob, dora, etc. And have gumball eyes! They were always my favorite as a kid. Whenever the ice cream truck came in my neighborhood, I would get it all the time.
The Contenders
11
Edy's
I love this ice cream especially Triple Peanut Butter and Vanilla Bean
Mm so thick and creamy Mm so thick and creamy Mm so thick and creamy Mm so thick and creamy Mm so thick and creamy Mm so thick and creamy
GET A LIFE
mmmmmmm! its so thick and creamy! its great ice cream! - foxrocks
This is the beast ice cream in the whole entire world
12
Hershey's
Had the vanilla. Tasted more like ice milk. Would not waste the calories.
Only ice cream that does NOT whip air into it. Most other companies do. Great tasting ice creams.
This is the ICE CREAM SHOOTER HERSHEY IS A GOOD BRAND
The moose tracks may be the best ice cream ever
13
Amul
Price & quality-both favours Amul-this brand is snatching the baskin robbins customers laugh out loud.
I have tasted icecream in about 39 countries but amul is the best and always better than the rest
I am a a Canadian living in Toronto. I have tasted ice creams from almost 45 countries. Ice creams belonging to different tastes, mixes and culture. I like Amul the best.
I like amul very much
14
Perry's Ice Cream
Perry's is local, located in Western NY. They have a fantastic variety of flavors. My favorite is white lightening, which is dark chocolate with streaks of white mint. It is hard to find real dark chocolate in any brand, but here it is. They also have a plain dark chocolate. This is the chocolate that is healthy!
Best Ice Cream on the market, best quality and the biggest bang for your buck
Love it! Moved away and must it a ton.
I moved away from WNY and with regard to grocery's Perry's is what I miss most. I have not found any brand I like as well.
15
Rossi
Fantastic ice cream form Southend on Sea since 1932
2 genders - FACT
16
Green's Ice Cream
Best pure ice cream ever - chocolate es especially yum
The cookies and Cream 😍
17
Bruster's
Too expensive! Ice cream is good, but not worth taking out a loan to buy it!
Fresh, rich and delicious store made ice cream!
The best ice cream
18
Bassetts Ice Cream
There is something unique about the flavor and creaminess of Bassetts. It TASTES like cream, fresh from the farm. Their chocolate is the standard by which all others should be judged! Because of limited distribution, it remains relegated to a low position. HOWEVER, popularity does not equal quality. I urge you ice cream aficionados to seek this out and post comments. Its worth a trip to Philadelphia or to Sparks Steak House in NYC.
Bassetts is the real deal, if you ever try it you would never want any of the supposedly top ten again...well maybe Hagendaz.
19
Natural Ice Cream
Baskin robin ice cream is the number 1 ice cream in the world
Your ice creams are really very nice & tasty.
So many flavours... Love them... !
Your brand should be in the top 5
20
Dippin' Dots
Love the texture and coolness, just wished it was a little cheaper as it doesn't equate to as much ice cream. (Although I can understand price of liquid nitrogen isn't very cheap)
Kids like this ice cream much than any other ice cream, this is future of all ice creams
21st? Really? I wouldn't consider it ice cream.
Should be top 10
21
Cream Bell
The sach much of Cream Bell is the best in the ice creams that I have had. It is the closest to the actual fruit feel. I would love to have Cream Bell Ice Creams all day
Next to best than rest.
Superb ice cream
Best ice cream
22
London Dairy
I think it taste good... :D
Very good ice cream. Please try it.
Good taste and quality
London Dairy, Chocolate brownie delight nothing to beat it
23
Good Humor
They don't sell this everywhere but, they should... Its so creamy like soft serve. Love it.
their strawberry shortcake bars are the best - moose4life19
Strawberry shortcake bars are so good!
nah
24
Dreyers
Numerous uno working mans favorite. Texture and melt time excellent. Never overly sweet. Satisfying
This is the best ice cream ever I can bike up to the store and buy yummy goodness
Dreyers isn't bad at all.
Creamy texture and not to sweet. Flavor comes through.
Dryers is the worst even if on some websits it is number one who ever thinks its number one is a poop head and yes I am a child poop heads
25
Tillamook
Moved up north and saw Tillamook. It is very good and cheap I believe.
Smooth, creamy,not full of junk ingredients - only issue - can't get many flavors in NE TN
Best store bought brand no doubt. Unless you prefer to buy miniature containers of Ben and Jerry's that are good for about one spoonful a piece.
Very creamy. I haven't had better store-bought cookie dough ice cream. - Cyri
26
Chapman's
Made with real cream instead of oil best ice cream I've ever had
Their ice cream bars are amazing!
Canadian made...enough said
The absolute best!
27
Kwality Wall's
Ultimate taste, once you taste this you will forget the other items in this list
My favorite ice cream
It's awesome ice cream in world
Ultimate taste of Ice creams
28
Gifford's
From Texas. Had it when I was in NY three weeks ago. Its memorable. Life changing. Waaay better than BlueBell and a host of others on this list.
Worlds best chocolate and vanilla
The best and richest, smoothest vanilla ice cream you can imagine
Really worlds best chocolate. Family run.
29
Magnum
Amazing texture and flavors, just wish it was cheaper. It doesn't necessarily need as much hype that it gets. The ice cream is very creamy and smooth.
Kids would love to buy Magnum because it taste really good, but in some places, the price is too expensive so not all kids could buy this yummy ice cream.
I think that MAGNUM shall be the worlds best ice cream ever because of its crunchiest taste and the awesome cream in it.
Best bars no question
30 B&G Milkyway
31
Graeter's
This ice cream is one of the best I have ever had. I would rate it above all the top 10 ice cream companies.
I am from Minnesota and recently spent 3 years in Cincinnati. I bragged about Minnesota Ice cream. When I was encouraged to try Graeter's, it immediately became my favorite. If people outside of Ohio knew about this product, it would become number 1 very quickly. Ten times better than Ben and Jerry's.
Not as widespread as the major brands but should be in your top 5.
Hands down, best we have ever had. We schedule vacations around these locations!
32
Vadilal
Excellent Test in reasonable price.
What a ice cream
Super duper vadilal ice cream
I love vadilal ice cream
I like vadilal
33
Mövenpick
When I was 4 years old the my father had give to me movenpick ice cream to have
Flavours are awesome, maple syrup & walnut heavenly, vanilla rich & creamy, Swiss chocolate to die for
Strawberry clean & fresh with fruit through it. Very expensive but the next best thing to making your own
Best brand but sadly not available in the US. Swiss chocolate is the best.
Because it is Swiss? It should be the best. But the English speaking world won't love anything but their watches!
34
Talenti
Best consistency and packaging with amazing flavors easily my favorite
This isn't up top because it a little more expensive and not in all stores. This is in my top 3, the Apple pie is amazing. Pieces of flaky pie crust, Apple slices and caramel swirls...yum
I love this ice cream. It should have a way higher rating. Has the same texture as blue bunny just without the little shaped characters.
The pistachio is absolutely unmatched.
35
Blue Ribbon
Simply the best.
Blue ribbon will always be a good second choice for me.
Complete copy of blue bunny - Unknownguy
Not a very good taste
36
Richardson's Ice Cream
Best chocolate ice cream. Case closed.
Real ice cream made fresh right on the farm, many delishes flavours
37
Havmor Ice Cream
Pure taste, made of milk. Its taste is really awesome mouth watering. In terms of Ice-cream, I just love Havmor.
Try any flavor its awesome
Its taste is amazing l loved it it touch to my heart and I feel that I am in heaven. Its is fabulous you have to try this if you don't eat this it means you eat nothing
Pure milk ice cream no frozen
38
Arun Ice Cream
It is one of the most selling ice cream in south India
I love I cone very much. No ice cream can beat arun ice cream. arun is the best!.
This product very wonderful taste I like arun ice cream
I like arun ice cream very much. we Indians
39
Top N Town
Good best ice cream
Mast h re baba
Mindblowing ice creams are provided by top n town
Love it
40
Dinshaw's
Nice quality, and with pure milk products
Very good ice cream brand
Really rich ice cream...
Yummy choco chips...
41
Aldens
Hands down, #1 perfectly balanced ice cream. Not too creamy like tillamook, doesn't have enticing names like ben and Jerry's, doesn't taste fake like blue bell or breyers. Simple yet satisfying dessert that you will be extremely pleased with. It Eating all other ice cream is like drinking warm canned beer but aldens, this, this is a steady pour from straight from the tap. This is ice cream, is for adults. Awesome!
The best. Love the Blackberry and the Mint Chip and Chocolate Chocolate Chip.
Organic vanilla is worth every penny.
Amazing, amazing, amazing!
42
Frozen Ladle
This ice cream is so creamy and delicious I want to bathe in it all day and use it as shampoo to make my hair smell of the delicious flavour
This ice cream is the best I love it. (please thumbs up my comment I will love you forever tanks)
I ' love this (please like this comment I have no friends)
It's the most amazing ice cream in the whole wide world. I have it every week because the flavours are so exquisite. honestly, you guys should try it. best ever
43
Halo Top
A healthy ice cream that tastes like heaven.
Great tasting, low calorie, low carb, organic ingredients.
This is one of the best frozen treats
THIS ice cream IS awful - Manlypants
44
Klondike
I love this ice cream and the actual flavor is smooth. It's a little too expensive for me though.
what would you do for a kondike bar? - famguyfangirl
they do good with classic ice cream flavors - moose4life19
Wow wanna grab one... At check out on hot say... Perfectly filled.
45 Home Ice Cream
46
Hudsonville Ice Cream
You can't beat Hudsonville ice cream. They have the best butter pecan. The flavor is to die for.
The very best from Michigan
We, thankfully, have a small ice cream shoppe in town that serves this each summer. It is just the best. ALL of the flavors!
This ice cream would be number one if it wasn't such a big secret held exclusive to Michigan.
47
Gelatissimo
Gelatissimo is the best bro!
This ice cream sucks well
48
Connoisseur
Murray river salted caramel with hazelnut on vanilla, creamy and delicious
Best Vanila Icecream
49
Mother Dairy
This company icecreem quality very good so place try
This is the best dairy
Best quality ice cream I have ever tasted, with so much exciting flavours & made with so much love...
I love it...
Delicious teste
50
Igloo
Really Very Yummy... ! Most Delicious flavors as well... :D
Many flavors with different attractive tastes. Awesome.
Best in bangladesh
I love igloo ice cream butt this ice cream is vert yummy ommm.
PSearch List