Best IT Schools In the Philippines
jerhmiroku
The Contenders: Page 4
61
Cavite State University
Good quality education in very cheap tuition fee go go go cavsu
Ts education system is simply world class.
CvSueños are globally competitive and morally upright individuals.

--- Truth, Service and Excellence are its bases to retain its outstanding performance everywhere.
V 1 Comment
62
Batangas State University
The Leading University in the Region.
No one can ever beat the Leading University across the CALABARZON when it comes to I.T and all courses, BatStateU is definitely the best school that you need, for you to be able to have a better futues because in BatStateU we are not only Shaping your future, but also giving you the Information with Technology that other Universities don't reallyn have.
V 1 Comment
63
Manuel S. Enverga University Foundation
It's not just IT Skills, but attitude and leadership. We have it.
It is not on the brand name.. It is on how the school build their students..
CISCO networking is one of the specialties of this university.
We treat every single Cyber Envergan as a friend, family and a big part of our lives.
V 9 Comments
64
Lorma Colleges
The First Center of Development for Excellence in IT in Region 1 for more than a decade
They offer the best IT course in Region 1
Thanks to Lorma colleges I work now us PLDT 177 network support technician engineer
65
First Asia Institute of Technology and Humanities
The FAITH Bachelor of Science in Information Technology provides innovative, timely, cost-effective, and accessible technology in computing, media, and telecommunications to help organizations effectively deliver needed services to the community. It covers basic principles of art, design, and multimedia. BSIT offers specializations in computer networking, web development, computer graphics design, media production, and animation and multimedia.
V 2 Comments
66
CIIT
Their specialty is really in digital and multimedia arts and game design and development. Students can really be sure of the quality of education they can get.
The best IT and digital arts university in the Philippines, an autonomous school of Kuala Lumpur Metropolitan University in Malaysia. Originally the first school in PH based on Malaysian-based curriculum (Full Major courses) :))
Lessons are very practical. They never made me wonder "How on earth am I going to use this in real life? " Plus they really made us experience real work as multimedia artists. Thumbs up to CIIT! ;D
67
DATAMEX Institute of Computer Technology
Affordable and well trained proffesors
I Got good job because I learned a lot in Datamex Pasay. All instructors here are very good and approacable. Specially, Mr. Abueg.
BEST I. T SCHOOL..
68
University of St. Lasalle
La Salle Bacolod is the BEST IT in the Visayas, it promotes a good quality in terms of programming esp. In Web app and Android
The University offers the best IT programs not just in Bacolod but in the whole Visayas region as well. It provides students the best facilities nand opportunities after graduation.
69
Taguig City University
TCU is nothing compared to other schools that offer computer science in terms of good facilities.. But still we manage to put our city's university on its best..
Taguig City University is the BEST!
V 2 Comments
71
Caraga State University
Very very great, I love Caraga State University.
Guys in terms of website please search our school.. You can see the difference between your school and ours.. :p hehe
I highly agree! CSU students are technologically, academically trained and morally skilled. -CL
They loved programming...
V 1 Comment
72
Ateneo de Naga University
Ateneo de Naga University's Department of Computer Science produces the best Computer Science students that competes in different levels of programming competitions, innovation and research.
V 1 Comment
73 FEU-Fern College
74
Datacom Institute of Computer Technology
You will learn not just a programming language but also the logic..
It's so nice and very affordable... But better learning..
V 3 Comments
75
International Electronics and Technical Institute
Although this is school is just like unknown, they provide a quality education and produce a multi skilled. And some of the graduates here can compete anywhere.
One of the best IT and technical computer school here in the philippines. In fact we are member of SAP University alliance.
This school is complete with cisco sap, linux and etc.
76
Imus Computer College (ICC)
The 1ST computer school chain in the province of Cavite; founded by an Engineering graduate from De La Salle University who went to La Salle from elementary to graduate studies in Business Administration. A big number of their graduates are now working in the Middle East, Europe and Asia. There is also a big number of graduates now working in various multinational BPO companies in Metro Manila. The best computer school this side of the Philippines.
The only college in Cavite that is authorized by the Philippine government to assess computer animation skills that leads to a National Certification Level 3 for Animators.
Imus Computer College (ICC) is the pioneer computer school chain in Cavite. It is the first computer school in Cavite to become a member of the Philippine Computer Society (PCS). ICC President & Founder Manny P. del Prado is the first information technology professional based in the Cavite to become a National Director of the PCS. ICC is a founding member of the Cavite Computer Society (one of the biggest provincial chapter of the PCS).
Best Computer Animation college in Dasmarinas, Cavite.
V 27 Comments
77
Mindanao University of Science and Technology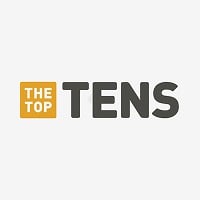 Mindanao University of Science and Technology commonly known as MUST is a higher education institution in the Philippines.
The Mindanao University of Science and Technology (MUST) is one of the country's leading providers of scientific and technological knowledge and skills.

The University shall primarily provide advanced education, higher technological, professional and advanced instruction in mathematics, science, technology, engineering, and advanced research and extension work in human resource development in critical skills and competencies required for global competitiveness.
V 1 Comment
78
Isabela State University
At first I don't want to study here, but I had no choice, I want to learn and enhance my knowledge, and after 4 years, now I am an IT administrator, with special skills in programming and network management. Thanks to this school because without the help of this school, I can't be who I am right now.

#ISUans
#TheZee316
One of the Best School for Information Technology and Computer Science in the Philippine. State of the Art and Complete facilities very nice environment for students,
79 University of Mindanao Tagum College
80
Southville International School and Colleges
Southville International School and Colleges possess a global standards that meets an international curriculum for an IT Education. Southville also is proudly partner with Microsoft IT academy. Why don't you try Southville?
It is one of the TOP INTERNATIONAL SCHOOL here in the Philippines
Southville students are called Monarchs means that they ruled the IT industry
PSearch List
Recommended Lists
Related Lists
Top 10 Best Medical Schools In the Philippines
Best Engineering Schools In the Philippines
Best Law Schools In the Philippines

Top Nursing Schools in the Philippines
List Stats
11,000 votes
196 listings
7 years, 109 days old

Top Remixes (25)
1. iACADEMY
2. Ateneo de Manila University
3. University of the Philippines
aisirc
1. AMA University
2. System Technology Institute
3. Mapua Institute of Technology
norely.agui1
1. University of the Immaculate Conception
2. FEU East Asia College
3. Polytechnic University of the Philippines
eryll
View All 25
Posts
Best IT Schools in the Philippines
ramacalalad
Error Reporting
See a factual error in these listings? Report it
here
.