Top 10 Best Modern Rock Bands
The Top Ten
Linkin Park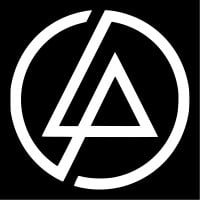 Linkin Park is an American rock band formed in Agoura Hills, California, in 1996. The members currently include Mike Shinoda (vocals, keyboards, rhythm guitar), Brad Delson (guitar), Dave "Phoenix" Farrell (bass), Joe Hahn (DJ) and Rob Bourdon (drums). Linkin Park are associated with a mixture of Alternative ...read more.
The Best Band Ever... The Combination of Rap and Rock or as you say ROCK AND HIP-HOP is truly unique and beautiful... Nothing Beats Linkin Park...

Mike Shinoda has got the best rapping skills(along with eminem of course) and his accent is just too good

Chester Bennington has got the voice...

Rob Bourdon, Brad Delson, Joe Hahn and Dave Farrell all rock

Here's a list... Randomly Ordered so don't care for spots
The Songs marked *(star) don't suit everyone

1. Blackbirds
2. Burning In The Skies
3. Waiting for the End
4. Wretches and Kings*
5. Irridescent
6. The Catalyst
7. When They Come for me*
8. We made it ft. Busta Rhymes
9. Dirt Off Your Shoulder, Lying From You ft JayZ
10.99 Problems ft Jayz
11. Numb/Encore ft. JayZ
12. Big Pimpin' Papercut ft Jayz*
13. Not Alone*
14. Papercut
15. One Step Closer
16. With You*
17. Points of Authority
18. Crawling
19. Runaway
20. By Myself
21. In The ...more
Best rock band in the world... Also the most innovative, that's what I really like in them ;
Linkin Park ROCKS!
For those who hate lp, you know nuts...
Linkin Park is just plain the best. Every single one of their songs is excellent. They actually put time and thought into their songs, they make it lyrically unique and awesome. The mixture of all the styles is just epic.
Say what you will about my music taste, but this band is awesome, not to mention extremely talented. Their lyrics are also very meaningful, and the emotion in their songs are so powerful that I can actually feel it.
I actually decided to listen to some of their 2010s albums recently (specifically, A Thousand Suns and The Hunting Party) and actually loved the songs on there. Honestly, I can't name a favourite album because I love listening to this band so much. It's actually one of my 5 favourites.
Three Days Grace

Three Days Grace is a Canadian rock band formed in Norwood, Ontario in 1992 with a line-up consisting of guitarist and lead vocalist Adam Gontier, drummer and backing vocalist Neil Sanderson, and bassist Brad Walst. Their original name was Groundswell until they changed it to their current name in 1997. ...read more.
The only band that meets my style of rock music;
reasonable lyrics
good vocal
bass
emotional
bad - ass
and sexiness
Come on guys they are much better than any of the bands available above it just listen to 1Animal I HAVE BECOME you will come to know they are simply the most talented but most underrated band
They the 21st century rock
their lyrics is awesome thier music is great... each of thier song will force you to bang your head... I just love them.
Life Starts Now is one of my favourite albums from this band, but I also love One-X and Human.
One thing I like about this band is how their songs contain such powerful emotions. Again, it's so realistic that I can feel it.
Breaking Benjamin

Breaking Benjamin is a American post-grunge/alternative metal band formed in 1998. The bands members all changed in the time between 2010 to 2014, with the exception of Ben Burnley (Vocals). The Ex-Members included Chad Szeliga (Drums), Aaron Fink (Guitar) and Mark Klepaspi (Bass). ...read more.
I JUST LOVE BREAKING BENJAMIN they make damn great songs ever
Ben burnly has the best voice in life and that I am sure of
So many of their songs carry such a strong message... We can all relate to their music, we can all learn from what they have to say. Powerful.
Mindblowing band...
all albums are damn consistent... with almost each song a relic
variations are worth applauding
overall one of the very best
BB Forever
BB is the best band. Burnley just is amazing. Their album aurora is great. No matter what they will always be my favourite band

1. Breaking Benjamin
2. Bring me the horizon
3. The word alive (who are not on this list I think)
4. Three days grace
5. Blessthefall (who are also also not on this list)
6. Evanescence
7. Beartooth ( I think not on the list)
8. I prevail (not on it I think)
9. Nothing more ( not on here I think)
10. Linkin park
Avenged Sevenfold

Avenged Sevenfold is an American heavy metal band, that was formed 1999 in California. Their longest lineup of members was M. Shadows (Vocals), Synyster Gates (Lead Guitar), Zacky Vengeance (Rhythm Guitar), Johnny Christ (Bass Guitar), and The Rev (Drums). ...read more.
Avenged Sevenfold is the best bands of our generation in my opinion. I love everything they do, every album they make sounds different yet it is sounds great.
Everything thing they have ever done sounds exactly the same.
M. Shadows is the most epic man in the world. And he has the most amazing band ever... PERIOD!
Linkin park?
Those guys were great but now they suck.
I loved Linkin park but now I hate them. They are not creating music now, they are creating jokes. I listened to their recent album. It was rubbish. I wish they stop this nonsense. Now it is all about A7X. They make Metallica look like a little child. Their songs are great. Simply they are the best.
Is someone asking you?! Linkin Park & I think you really doesn't appreciate them, that's why your making rude things! Stop messing around & be happy because your favorite band is in number two! I don't want to insult you or something?! I just wanted to tell you my opinion and that's all! Please be happy to that! :-)
Avenged Sevenfold is the greatest band ever in my opinion and they do their best to be active.When they couldn't tour they posted other videos like explaining how they made songs so they wouldn't leave their fans alone.
Green Day

Green Day are an American pop punk, punk rock, and alternative rock band formed in East Bay, California in 1986. The members include Billie Joe Armstrong (vocals and guitar), Mike Dirnt (bass), Tré Cool (drums) and Jason White (guitar) . Green Day are associated with punk rock, pop punk and alternative ...read more.
Green Day are amazing, best punk-rock band ever, love em!
Doesn't matter if you think they are not punk. They are still the best live band I have ever seen. And I am 52 years old and have seen many concerts in my time.
Green Day is not just a typical rock band. Green Day's songs show more than typical lyrics that discusses common topics like love, loss and all those things. Some songs discuss these common topics but most stand out because they are a way of speaking out to the government. It is a way of protest.
Green Day is surely one of the greatest bands of this era.
Gee... imagine if Dylan and others had thought of using popular songs as a way of protest and/or social commentary.
Great band. I love it how the red hot fans blame the youth for its popularity laugh out loud
I remember when I first heard "Boulevard of Broken Dreams" back in 2010, and I loved it a lot. 10 years later, I start listening to more of their songs, and I've come to the conclusion that I love listening to this band.
Skillet

Skillet is an American Christian rock band formed in Memphis, Tennessee in 1996 and based in the United States.
The reason why Skillet should be number one is not just because they play (in my mind) the best music, but they also do a lot more with their music than most bands. I know adding violins and cellos would not work for every rock band, but for Skillet, this just adds to the skill level at which they perform and sounds amazing! I could go on for a very long time about why this band is the best, but I believe the best way to tell anyone how great they are is simply this; go see them live. Enough said.
Hey skillet should be at one his songs are very inspiring, his are really ver very good, best thing of his songs is the lyrics, I hope that it will improve your rating
Hey guys! Have you ever seen the mixture of male and female voices in a rock band if not then this band is perfect for it just listen to their song 'HERO' and it will make you a instant fan of it and yes the girl and her voice both are super hot
In my opinion, there is bad music, ok/good music, and there is GREAT music. If a song has good music, but not deep lyrics (or vice versa), it's ok. If it has shallow lyrics and bad music, it's a bad song. But if it has deep lyrics AND good music, it's a FREAKING GREAT SONG! Skillet, even if you're not Christian, delivers the highest number of what I would call Great songs! Check em' out! They haven't written a "bad" song yet!

Awake and Alive, Victorious, Hero, Monster, Not Gonna Die, Rise, Undefeated just to name some of their best.
Foo Fighters

Foo Fighters are an American rock band, formed in Seattle in 1994. The band was founded by Nirvana drummer Dave Grohl after the death of Kurt Cobain and the dissolution of his previous band. The band consists of Dave Grohl (lead vocalist, rhythm guitar, main songwriter), Pat Smear (rhythm guitar), Nate ...read more.
Dave Grohl is the Man. The foos are without a doubt the best rock band around.
They are the best thing music has to offer since the grunge movement. Of course everybody is impressed with Dave Grohl's musicianship, but it's always their chemistry as a band that makes them be better than any contemporary band. They are not a band of posers, they do not pretend to represent a generation, and do not pretend they play are among the best in the world. They just get together and rock out, which is exactly what the other bands are lacking. Rock 'n roll isn't all about elaborate compositions and "the rock star lifestyle" and is best practiced when your friends are next to you - so that you do it for fun and for the love of the craft.

Long live Foo Fighters!
Wow just wow. Listening to them right now as I write this (not on purpose) but I just love them so much.
Their timing, lyrics, vocals and musical abilities make them the best modern rock band, in my book!
Red Hot Chili Peppers

The Red Hot Chili Peppers is an American funk-rock and alternative rock band, that was founded in 1983. ...read more.
The Red Hot Chili Peppers are the greatest band ever! They currently hold the world record for most number 1 hits on the alternative rock charts, and have, like Linkin Park, combined several different forms of music together. Funk, Punk, Alternative Rock, and Rap have all been genres they have written music in. They are the band of a generation. Hell, I'll even create a list of their greatest songs for all those out there that might want it: By the way, Can't stop, Venice Queen, Around the World, Scar Tissue, Purple Stain, Cabron, Higher Ground (Stevie Wonder Cover), Havana Affair (Ramones Cover), The Adventures of Raindance Maggie, Look Around, True Men Don't Kill Coyotes, Californication, Readymade, Purple stain, Under The Bridge, Save The Population, Give It Away, Even You Brutus? , Soul To Squeeze... Those are just a few off the top of my head. Just listen to them, and try no to J your pants.
A couple years ago, I was neutral about the Red Hot Chili Peppers, but now, I really enjoy this band and can see why some of my relatives enjoy their music.
They came out in Mid 1980's and they still make good music today they didn't change Thier style they still are the same and they still come out with Great Music just listen to Thier songs Under The Bridge , Can't Stop you and many more you will know
Jesus Christ it literally says on the bio that "The Red Hot Chili Peppers is an American funk-rock and alternative rock band, that was founded in 1983".
1983 - How exactly is a 37 yr old band modern?
Papa Roach

Papa Roach is an American rock band from Vacaville, California. Formed in 1993, their first major-label release was the triple-platinum album Infest.
Just started listening to Papa Roach and I already enjoy their music a lot
Come on..! They are much better than Evanescence.
I believe that they deserve to be in top 10 at least...
Linkin Park are good because they have many well-worked songs but papa roach are a true rock band. Avenged Sevenfold are overrated... Their only really special song is Afterlife while Papa have at least 3 special songs in every album. Breaking Benjamin are amazing but they have fewer hits than papa. Only 3DG might deserve a higher place than papa... RHCP was the best band but they are not that new and fresh.
So my top 10:
10. Radiohead
9. Rise Against
8. Muse
7. Thirty secs to Mars
6. Green Day
5. Disturbed
4. Breaking Benjamin
3. Linkin Park
2.3DG
1. Papa Roach
It should be on the top tens, of course after their best album the connection was out... Even nickelback and bullet for my valentine can beat it... Hell yeah it should be in the top tens... And it is so so much better than alter bridge!
I love papa roach. They are the best ever! Jacoby Shadixx is so cute it makes them even better
Disturbed

Disturbed is an American nu metal/ alternative rock/ alternative metal band from Chicago, Illinois. The band comprises vocalist David Draiman, bassist John Moyer, guitarist Dan Donegan, and drummer Mike Wengren. They are known for songs like "Down With the Sickness" and "Stricken" .
Favorite band of my life, They are great, and their guitar solo's are wicked.
Disturbed makes all these other bands look bad. True legends.
Disturbed is awesome if you disagree you need to get your ears looked at or your death (you can't hear)
I like a lot of bands on this list, like three days grace, breaking Benjamin, linkin park, but disturbed is the unmatched number 1. Having them be this low is a disgrace
The Contenders
System of a Down

System of a Down formed in 1994 as an Armenian-American Alternative Metal group from Glendale, California. The band name is sometimes shortened to System or SOAD. ...read more.
Where I am living. Is this world is crazy? Or my eyes are blind or what? I do not know much about this rock band but the moment I listen to their song chop sue I started crying because I am going trough some of my worst days before hearing this song I always think that I should deserves pain pain and severe pain you will not believe that once I started thinking about attending suicide but when I her this song I could not able to move my hands and legs tiers are started falling from my eyes These guys done an impossible job How on earth can make such a beautiful song They deserves not only the no. one spot but above it After listening this song I realize that nothing the hell is impossible in this world if you try hard to achieve what you want then even god can not able to stop you Believe me no one can NO ONE
Just because they have one good song you can relate to doesn't mean that they deserve to be in the no. 1 spot. A lot of people have been in similar situations as you and they also have a song from another band that they value highly like you. One song doesn't make a band better than other bands. Bands can only be better than bands by consistency, fan base, popularity, originality, relatability, albums, singers, drummers, etc. Not because of a song that touches a depressed person's heart
Where do I begin? They were something else, not only were they awesome in everything their music had great message behind it which. They definitely deserve more attention than they get but fortunately it doesn't stop the awesomeness. ROCK ON!
P.S. serj is simply amazing
Nothing against Avenged Sevenfold but seriously, this band is way better then them in my OPINION. They put so much meaning and emotion in their songs. Their lyrics are off the wall, emotional, relatable, deep, and just the most amazing songs ever. They may not have the most insane shredding but they have skill leaking out of their ears in everything they do. Every album they released has touched me emotionally.
This, Breaking Benjamin, Rise Against, Three Days Grace and Disturbed are my favorites. I'm listening to ATWA for the third time in a row while typing this. That song alone makes this band better than 3DG and Disturbed, even though they have other great songs. I believe I still prefer BB and RA over these guys, but they're FANTASTIC! ATWA should be named BEST SONG EVER! BOHEMIAN RHAPSODY SUCKS! I HATE QUEEN! THIS BAND IS GREAT AND ATWA IS THE ALL TIME BEST!
Muse

Muse are an English alternative rock band from Teignmouth, Devon, formed in 1994. The members are Matt Bellamy (lead vocal, lead guitar, piano, keyboard), Dom Howard (drums, percussion) and Chris Wolstenholme (bass, backing vocals). They've won several awards including 5 MTV Awards, 8 NME Awards, 2 ...read more.
They are creative and diverse! Which bands have written a symphony based upon the themes of space rock presented in a Chopin/rachmaninoff/Rossini style! Their rock music it totally awesome! They do the basics extremely well and encourage expermentation and new music! They don't sound like old blues and rock n roll and don't go for the emotional appeal either! They really push the boundary and their live performances says it all. Another notable thing is that they've always stayed true to themselves and not changed their line up and gone on hiatus etc... They have not ruined their style of music and as they have progressed they have improved and got more popular! They are a proper rock band which doesn't sound the same and are totally extrodinary and sound like nothing else if listened to with an open mind! Linkin are only famous because of transformers face it! Muse should be at the top! Rock on guys!
The best modern rock band by a country mile. Not only are they masters of prog metal, but they're also extremely diverse, as evidenced by just how different every single one of their albums are.
Muse is the all time best band in the world. From each band member's individual talent to the range of sounds and styles the incorporate into their music. Even a person who doesn't listen to rock music can listen to muse and find at least one song they love. Linkin Park is great, save for their newer musical endeavors, but I think that the top five should REALLY be Linkin Park, Muse, Foo Fighters, Green Day and the Red Hot Chili Peppers. The other five bands that are listed here suck ass, I've listened to them all and they are all crap. Three days grace? Rise Against? ALTER BRIDGE?! What are you people thinking. The people that chose these bands must also be the people that voted Barack Obama into office.
Very disappointed in this list. What is Radiohead, Arctic Monkeys, AC/DC, etc. doing down there? However, I do think Muse is the greatest modern band that this world has to offer I mean okay, other bands do sound incredible with deep lyrical meanings and a creative style but in my opinion Muse tops it all. One of the only modern/active bands that can pull off something heavy like Stockholm Syndrome or the scream at the end of Hyper Music and at the same time produce a space themed symphony and other tracks inspired by classical composers. One of the best three pieces around, they put everything they've got into their music and performances to the point you'll be surprised that it is in fact only a three piece. They're not afraid to experiment, which separates the good bands from the best bands and no two albums are the same, you can actually tell which songs came from which album because of how diverse their music is! They sound so good, they're all the nicest people in the world, ...more
Evanescence

Evanescence is an American rock band founded in Little Rock, Arkansas in 1995 by singer/pianist Amy Lee and guitarist Ben Moody.
Fun fact: The first Evanescence song I've ever listened to was actually "Call Me When You're Sober", THEN "Bring Me to Life".
One of the reasons why I love this band so much is because Amy Lee's vocals and the band's hard rock/metal sound really blend well together. Fallen was an awesome album, but dang, I can't stop listening to The Open Door. Some of my favourite songs from Evanescence are: Going Under, End of The Dream, My Last Breath, Cloud 9 and Weight of the World. I also really enjoyed their most recent song, "Wasted on You".
Wow man they are so rocking... their soft voice make me mad...
They are really different from other rock bands who just don't know how to sing and just beat their metal equipments
SHE IS AMAZING, I don't know why she isn't in the top 10
Very beautiful voice. I love the simplicity of the music at the first album, then how it complicates into an extraordinary piece with beautiful vocals.
They need to release another album soon too.
Shinedown

Shinedown is an American hard rock band from Jacksonville, Florida, formed in 2001 and founded by members Brent Smith, Brad Stewart, Jasin Todd, and Barry Kerch.
I'm voting for Shinedown. Not because they're the best. Linkin Park does get that. Shinedown's good. Really good. They should probably be above Rise Against. They sure don't deserve 26th. They need to be above Evanescence at least. I mean, their song "Devour" was the theme for a Madden game. And they're touring with Three Days Grace this spring, and Three Days Grace is #4 now (not to mention my current favorite). So Shinedown should be around 6 or 7 probably. It is worth noting, however, that they did a Foo Fighters cover. Foo Fighters are #7 now. A cover means respect. And so, Shinedown respects Foo Fighters. Maybe that means that they should not be above FF. But more than one space would not be giving due credit.
I remember I used to binge-listen to this band, and I actually want to do that again since their songs are so meaningful. It's sad their album, Attention Attention got a lot of hate (well, that's a reaction to musical change for ya). Personally, I liked it.
I did a VERY long review while voting for them on the best rock bands list, so I'm not gonna do it again, if you want to read the review, go to that list. I'll just say that Shinedown has to be at least in the top 5, as only Rise Against, Breaking Benjamin and Three Days Grace can compare to them, and it will be hard to get Linkin Park out of the top 5 (and number 1 spot as well), especially now that Chester's dead. But 14 is way too low for this amazing band.
In my opinion, Shinedown belongs in the number 2 spot right behind Avenged Sevenfold. Shinedown puts out amazing music. They have true talent, compared to most bands nowadays.

And to the person who said Avenged Sevenfold is way overrated and their only good song is Afterlife... Haha... You are WAY off. They deserve every ounce of their fame. They never fail to put out a great song and their musical talent is BEYOND any other band today.

Back to Shinedown, listen to their music. THEY ROCK.
Nirvana

Nirvana was an American grunge band that was formed in Aberdeen, Washington in 1987. Nirvana disbanded after Kurt Cobain committed suicide in 1994. The drummer of the band, David Grohl, went on to start the Foo-Fighters, an alternative rock band. ...read more.
Nirvana is amazing! Not exactly a modern band though. Also pretty much all of the bands on this list suck except RHCP, Jet and Wolfmother, also where is Radiohead? They Should probably be n0.1
Honestly, they deserve to be in top three. Many modern music are so crappy these days, and a lot of them don't take music seriously. And Linkin Park, even though it is a good band, they should be somewhere lower than 1. Nirvana is a band that created a unique revolutionary sound. This is a way lower ranking. How are they lower that Bullet for My Valentine? No. 21. Not cool.
Linkin Park deserves its place, though it may be your opinion against it. - JoMama163
Uh ya I am offended that you think Linkin Park deserves Nirvana's place, CHESTER BENNINGTON can scream unlike anyone else,MIKE SHINODA can rap unlike anyone else,JOE HAN can dj like a bad ass and Rob bourdon can drum like a pro then Dave Farrell and Brad delson can do guitars like absolute pros.
While not as modern as other bands on this list, in terms of quality, they're the best. They revolutionized Grunge and Alternative, two genres that I don't necesarilly like, but one that's impact I can't ignore. Nirvana basically lead the rise of alt rock, with bands like Weezer following closely behind. Not only that, but Kurt Cobain's guitar skills are horribly overlooked. While not the best guitarist ever, his skills should get more attention. Dave Grohl is a fantastic drummer, and Krist Novoselic is a fine bassist. They are definitely better than other entries on this list, like Linkin Park, Evanescence and Nickelback.
Also, speaking of Nickelback, fans of them claim people only hate them because they are Canadian. I love Celine Dion and Rush, so that can't be an option. I hate them because their music sucks.
But anyways, Nirvana's gritty and sometimes dark mood was a major contributor in the grunge movement in the 90's. But even though they were bigger in the 90's, their ...more
Yes, but this IS a list for modern bands, so why the hell are they on here? it makes no sense. - Alpha101
Radiohead

Radiohead are an English rock band from Abingdon, Oxfordshire, formed in 1985. The band consists of Thom Yorke (lead vocals, guitar, piano, keyboards), Jonny Greenwood (lead guitar, keyboards, other instruments), Colin Greenwoood (bass guitar), Phil Selway (drums), and Ed O'Brien (guitar).
Weird list. Radiohead should be the first, they're much more talented than a lot of bands in the top 10. My list would be:

1. Radiohead
2. Muse
3. The White Stripes
4. Red Hot Chili Peppers
5. The Strokes
6. Foo Fighters
7. Arctic Monkeys
8. System of a Down
9. Green Day
10. Rise Against

Other good bands: Dream Theater, Avenged Sevenfold, Porcupine Tree, Opeth
Once again TheTopTens doesn't fail to disappoint greatly. So many 1-dimensionable and awful bands topping the list.
Critically, skillfully, and success-wise, one of the greatest and most innovative musical artists of the past 20 years. Thom Yorke is among the greatest frontmen in rock history. Jonny Greenwood and Ed O'Brien are each considered to be among the greatest guitarists of all-time. Colin Greenwood is one of the more unique bassists out there. And Philip Selway is, rhythmically, among the drummers who challenges himself the most and continues to raise the bar.
Radiohead is one of the most creative and truly artistic rock bands out there, second only to The Beatles in their experimentation. Their music is simply beautifully crafted and one of a kind. I love a lot of these bands so it was hard to choose, but I definitely know that NICKLEBACK SHOULD NOT BE HIGHER. Also 3 Days Grace, Breaking Benjamin, and Papa Roach, suck. They all sound the same. Super heavy vocals, lame generic guitar riffs, and overly edited in the studio. Also all the playing sounds so technically perfect that it doesn't even sound human. You could have robots up their playing and you wouldn't know a difference.
My Chemical Romance

My Chemical Romance was an American rock band from Jersey City, New Jersey, active from 2001 to 2013. For much of their career, the band consisted of lead vocalist Gerard Way, guitarists Ray Toro and Frank Iero, bassist Mikey Way, and drummer Bob Bryar.
My Chemical romance are absolutely the best band ever, 13 isn't enough for them, here's a little glimpse of what you're up against when you choose My Chemical Romance:

1st album:"i brought you my bullets, you brought me your love". This album is all about lyrics, you won't quite understand the meaning if you don't have the intention, and if you don't understand the songs then you shouldn't be hearing this.

2nd album: "Three cheers for sweet revenge". This one is about emotions, a bit about how My Chemical Romance chose to continue, take cemetery drive as an example, if you remove the earphone slightly you can here "don't do it don't do it, don't" in the background, Way characterized it as a call for their friend who was suicidal, they dedicated this song in his honor, convincing him not to.

3rd album:"welcome to the black parade". this song is about how a tragedy can seem to end a person's life, but either way "they'll ...more
These bros are awesome live, save lives, create inspirational and deep lyrics, and are really good at composing their music. They've all fought of their demons bravely and deserve all they have today. Listen to their albums, read up a bit on what was going on at the time each song was written and about the double meanings of some of the songs and I promise you won't be disappointed. But overall, I am fairly pleased with this list and you guys' overall taste for quality music. It's moments like this that help restore my faith in humanity!
They are the best of the best. Please for god sake listen to the song welcome to the black parade and you will be able to realize why I am telling this. After hearing this song I saw a dream about a women who was ringing the bell of my house. It was too dark to watch her clearly. But she has long hair. Double the hair of Robert plant and then she ask me to give some water I was little bit scared but I gave her a glass of water. Then again she asked me to give some more water. I was too scared at that time I just switch off light and went to bend and then suddenly I watch her asking me to give some more water from my window. I just die after that dream due to heart failure and believe now I am a ghost still listening to my chemical romance and if you do not vote them then might be something scary will happen to you. BELIEVE ME. HA HA HA HA...
I have many bands I listen to but this is one of my top fives. Meaning I like depressing, jumpy, catchy, music.
Rise Against

Rise Against is an American hardcore punk band from Chicago, Illinois, formed in 1999. The band's current line-up comprises vocalist/rhythm guitarist Tim McIlrath, lead guitarist Zach Blair, bassist Joe Principe and drummer Brandon Barnes. They are known for popularizing punk.
Rise Against should be number one. They have adrenalin pumping songs (beats Green Day), they don't dick around with their music (beats linkin park), their lead singer doesn't look/sound like a girl (beats tokio hotel), and I have never even heard of "alter bridge". And even after six albums their still kicking ass... Not to mention they're one of the few bands who write songs with a real meaning behind them like "Make It Stop" is about September's children, "A Hero Of War" is about a soldier's mistake in Iraq, "Help Is On The Way" is about Hurricane Katrina and the Oil Spill and "life Less Frightening" is about the dangers we face every day... I'm a die hard RA fan, their music has inspired me to be who I am today... And by the way I'm awesome...
Rise Against is one of the greatest modern bands out today. This and Foo Fighters should be a lot higher. O, and who thinks its weird that 30 Seconds to Mars is 15 here and 6 on Top Rock Bands? Id k, its just weird.
It kills me to see this band at #11 being cheated out of the top 10. I fell in love with this band the day I first heard their music. I bought a ticket to one of their concerts the same day I first heard them as well. I've been to some pretty intense concerts and they were fun but Rise Against was the best I've been to by far. These guys should be top of this list with Breaking Benjamin and Three Days Grace right behind them. They put so much thought and meaning into every single song of theirs and each one has a different impact that will make you realize how important some actually is compared to what you may have originally thought. You also have one of the most caring and meaningful vocalists ever (Tim McIlrath) making this band better than the rest.

I encourage anyone who underrated this band to listen to their music. Not just the popular songs like "Savior" and "The Good Left Undone" but all their other songs such as "Help is On The Way", ...more
My favourite band, just listen to "paper wings", "behind closed doors", "give it all", "heaven knows" and you'll see what I mean
Coldplay

Coldplay are a British rock band formed in 1996. The band consists of Chris Martin (lead vocalist and pianist), Jonny Buckland (lead guitarist), Guy Berryman (bassist) and Will Champion (drummer and backing vocalist). Manager Phil Harvey is often considered an unofficial fifth member. The band renamed ...read more.
I am only 12, but Coldplay is my LIFE. It is what gives me joy and happiness. I love Coldplay with every fiber of my being, and I have loved their music my whole life. Don't Panic is the first song I can remember loving when I was an infant.

Chris Martin's voice is heaven to me. His voice carries me to a land of pure light and happiness. It sounds cheesy, but I am being truthful. The melodies carry me away, drifting me to a state of love and peace.

The instrumentals on Coldplay are always unique, whether beautiful, powerful, or energetic. I love how everything just flows together and is one. Solo instruments are not common in Coldplay, which I like (except in the songs like O where it is mostly piano and vocals. However, those have such amazing piano, all is well. ) I also love how sometimes one song has two different themes, usually one slower and one more fast/rock-like. Just listen to or think of Amsterdam or 42.

I could go on forever about Coldplay. My love ...more
Not gay. If you think this band is gay then just listen to Arabesque, Twisted Logic or Violet Hill.
Coldplay's music is not only inspirational but also very unique, in ever good way, especially their newest album "Mylo Xyloto".
Coldplay at #20 of best 'Modern Rock Band'. No way

100 Million Records sold over worldwide. (more than 75 million albums has sold).

They spawned too many iconic songs.

1. Yellow
2. Trouble
3. Clocks
4. In My Place
5. The Scientist and many more

7 Grammy Award Winner.
Red

Red is an American rock band from Nashville, Tennessee, formed in 2002 by brothers guitarist Anthony Armstrong and bassist Randy Armstrong, with lead vocalist Michael Barnes.
Red is a really awesome band. Even if you're not a Christian, you have to admit that they really do have a unique style of music and lots of talent. Red is definitely one of my top 10 bands, if you haven't listened to them, I recommend checking them out.
This band synthesizes melodic melodies with sinister outbursts, while sprinkling in hints of electronica. It is a beautiful combination of BB and Starset. Michael Barnes' powerful choruses and full-throated screams just touch my soul.

Here is a list of my ten favorites:

1. Darkest Part (symphonic masterpiece)

2. Already Over (think 'What I've Done')

3. The Evening Hate (out only on Youtube)

4. Faceless

5. Chasing Your Echo

6. The Mask Slips Away

7. Gravity Lies

8. Love Will Leave a Mark

9. Hymn for the Missing

10. Shadows (Benjamin Burnley actually wrote this one)
The dark and heavy guitars, and smooth beautiful strings of Red are only a few things that makes this band awesome. It has some pretty good electronica influences too, and the screaming of Michael Barnes is simply amazing. The guitars are usually tuned to drop A, B, or B flat, so if you like guitar riffs similar to Breaking Benjamin, give Red a listen. In the end, the only reason Red is so underrated is because they're Christian, which personally I love, but if you're not a Christian, listen to them anyway. They're that good
Red should be at least in the top ten list... Not many people know about them but they are a great band and their lyrics have so much meaning.
Slipknot

Slipknot is an American Alternative/ Nu Metal band formed in 1995 from Iowa. The band is best known as one of the pioneers of the New Wave of American Alternative Metal during the late 1990s - 2000s and are distinguishable by the band's clothing choices, consisting of black/red jumpsuits and horror ...read more.
Slipknot is the psychosocial bomb like come on people have some duality in your adrenaline laugh out loud before I forget click this vote button now
Slipknot wasn't made for the general public, and however I love their music and it's full of badassery and adrenaline, I can understand that most people don't like it.
How is Nickleback higher than Slipknot?
Not for everyone but still more deserving of a top position than Linkin Park, who by the way are the most overrated in existence
30 Seconds to Mars

Thirty Seconds to Mars (commonly stylized as 30 Seconds to Mars) is an American rock band from Los Angeles, California, formed in 1998. The band currently consists of brothers Jared and Shannon Leto.
Best rock band. Jared has a beautiful voice. Sensitive yet so strong. Moreover have style to die for.30 Seconds to Mars forever
one of my favorite drummers ever and make the best choruses ever
Jared Leto's voice is something to die for. And I love how they aren't the typical Rock band. They have their own unique and distinct style and they know their own roots. It is also fascinating how they deliver their songs using symbolisms and subliminal messages. When it comes to this band, you shouldn't just listen, you also need to understand.
30 Seconds to Mars is not an ordinary rock band-I have no idea why they're so low in this list! They started off as space rock, but they evolved so much and have such a personal sound. They're completely different, with Jared's voice really standing out from others, as much as Matthew Bellamy, both with their own style. The lyrics are just amazingly philosophical and really make you think. This band should be much higher up in this list!
The Strokes

The Strokes are an American rock band formed in New York City in 1998. They consists of Julian Casablancas (lead vocalist), Nick Valensi (guitarist, keyboardist, backing vocalist), Albert Hammond, Jr. (rhythm guitarist, keyboardist, backing vocalist), Nikolai Fraiture (bassist) and Fabrizio Moretti ...read more.
The Strokes wipe the floor with these other bands! Great melodies, Great lyrics, Great guitars, drums, and a distinct style that cannot be replicated without someone saying "That sounds like the Strokes. "
A band that basically anybody can enjoy while still having great content and originality in their songs
The Strokes are so perfect, it's not even fair to other bands out there. Except for Arctic Monkeys cause they rule (but not to mention The Strokes were a huge inspiration and influence on AM in the first place anyway). Two of the best bands of our time.
The Strokes kicks all of those bands' asses. Definitely the BEST band of the 21st century
Nickelback

Nickelback is a Canadian rock band formed in 1995 in Hanna, Alberta, Canada. The band is composed of guitarist and lead vocalist Chad Kroeger, guitarist, keyboardist and backing vocalist Ryan Peake, bassist Mike Kroeger, and drummer Daniel Adair.
My favourite band of all time, their music varies so much:
"S. E. X" and "something in your mouth" which are more hardcore,
"savin me" and far away" which are softer rock,
"how you remind me" and "rock star" which are more pop songs.
In my opinion they are just the best band ever. They have been going for years and have build their popularity up to one of the best bands ever
This band should not even exist on this list. Along with Green Day, skillet and a few others. Rock is not supposed to be whining about some chick. Save that for country. It's about what you feel when you're alone, when you're playing sports, when you're doing something bad ass! Not looking at a photo of of your ex and crying lol come on! System should be #1 on this list because most of their songs make no sense yet they can still make everything they do badass. By the way if you like pop or like when your finger pokes through the toilet paper you shouldn't even vote.
Lol I can't agree with you on like %80 of the stuff you said, but I totally agree with the fact that System can make some really cool songs even if they make about as much sense as square peg in a round hole - Revrad
Lies! Lies! Lies! That is what hate conspirators spread about this band and they do so evilly just because they are Canadian. That is discrimination! They have a wider range of music than most bands and very few of their songs are about sex. At good 80% of it is very meaningful and Chad Kroeger is a brilliant lyricist even when he does write about sex. He knows just how far to go and uses metaphors better than most could ever hope to. They are the stadium rock everyone is dying for and yet they can't handle that there is a grunge band out there doing better than Nirvana. Listen to them and stop hating for no good reason.
Nickelback isn't the best band. But they should be in the top 10. Everyone hates on Nickleback because they are Canadian, all songs sound the same etc. You are kidding me? All songs, don't sound the same! Compare Burn It To The Ground to Lullaby. Is there a difference? That is why I think Nickleback is a lot better than number 26 on this list. So please, VOTE FOR NICKLEBACK!
Arctic Monkeys

The Arctic Monkeys, otherwise known as the Death Ramps, are a British indie rock band formed in 2002 in Sheffield, England. The band consists of Alex Turner (lead vocalist, songwriter, electric and rhythm guitarist), Jamie Cook (electric and rhythm guitarist, songwriter), Matt Helders (percussionist, ...read more.
What the hell is going on here? Arctic Monkeys aka The Death Ramps aka The Coolest Band on the Planet ranked 32nd? I mean, have people, who voted for other bands, ever listened to Arctic Monkeys? Because if they had, they would've voted for AM.

First, I have to mention the band's great style. (Just as all the previous commentators did). Even though they have tried a lot of new styles and genres in their music, they have this thing that they stay true to throughout all the years. I was never really able to describe what that is, you just have to listen to some of their songs, and you'll understand everything by yourself.

Second, I have to say how amazing and talented every member of this band is. Alex. Oh, holy crap. Man's voice is just something that was brought to our planet by aliens from beautiful galaxies far far away. His lyrics are the best. (I mean, when I heard Pretty Visitors for the first time I couldn't throw the first line of the second verse out of my head ...more
Honestly, if Arctic Monkeys are all the way down here, this list can't be taken seriously. Some of the bands at the top are plain awful and half of them sound exactly the same as the others.
Arctic Monkeys, on the other hand, have their own unique sound and seamlessly cross different rock genres flawlessly, experimenting while still retaining their unique sound. Alex Turner is one of the best lyricists of this generations (ex- "Fools on a parade cavort and carry on for waiting eyes" (Secret Door); "I took my batteries out of my mysticism and put them in my thinking cap" (The Hellcat Spangled Shalala); "When she needs a break from reality / she takes a dip in my daydreams" (Arabella); "You are the fugitive / But you don't know what you're running away from" (Old Yellow Bricks); "Yeah but his bird thinks it's amazing, though / So all that's left / Is the proof that love's not only blind but deaf" (Fake Tales of San Francisco.
And Matt Helder is one of the best drummers currently, ...more
First of all, Alex Turner has the most amazing voice on the planet. It's just so soothing that I could listen to it and forget about everything else. Not to mention his killer looks! But their music is just genius! The lyrics are so unique and they actually reflect the real and raw image of life through words not easily chosen by other songwriters. Their albums are each one better than the other. Over the years they have evolved, they have experimented with their music and they have achieved to be versatile but yet so true to their style. I think that is a really important thing that a lot of the bands on the top of the list don't actually have. Not to mention their amazing stage performances.
I'm sorry, why is Coldplay before the Arctic Monkeys? I'm seriously concerned.
PSearch List