Top 10 Best Modern Rock Bands
1
Linkin Park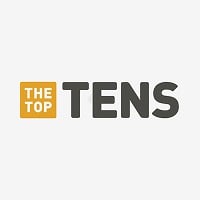 Linkin Park is an American rock band formed in Agoura Hills, California, in 1996. The members currently include Mike Shinoda (vocals, keyboards, rhythm guitar), Brad Delson (guitar), Dave "Phoenix" Farrell (bass), Joe Hahn (DJ) and Rob Bourdon (drums). Linkin Park are associated with a mixture of Alternative ...read more.
The Best Band Ever... The Combination of Rap and Rock or as you say ROCK AND HIP-HOP is truly unique and beautiful... Nothing Beats Linkin Park...

Mike Shinoda has got the best rapping skills(along with eminem of course) and his accent is just too good

Chester Bennington has got the voice...

Rob Bourdon, Brad Delson, Joe Hahn and Dave Farrell all rock

Here's a list... Randomly Ordered so don't care for spots
The Songs marked *(star) don't suit everyone

1. Blackbirds
2. Burning In The Skies
3. Waiting for the End
4. Wretches and Kings*
5. Irridescent
6. The Catalyst
7. When They Come for me*
8. We made it ft. Busta Rhymes
9. Dirt Off Your Shoulder, Lying From You ft JayZ
10.99 Problems ft Jayz
11. Numb/Encore ft. JayZ
12. Big Pimpin' Papercut ft Jayz*
13. Not Alone*
14. Papercut
15. One Step Closer
16. With You*
17. Points of Authority
18. Crawling
19. Runaway
20. By Myself
21. In The ...more - shouryat2b
Best rock band in the world... Also the most innovative, that's what I really like in them ;
Linkin Park ROCKS!
For those who hate lp, you know nuts... - rock1000
Linkin Park is just plain the best. Every single one of their songs is excellent. They actually put time and thought into their songs, they make it lyrically unique and awesome. The mixture of all the styles is just epic.
One of the first bands that got me into rock music so influential
2
Three Days Grace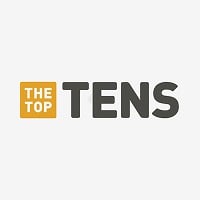 Three Days Grace is a Canadian rock band formed in Norwood, Ontario in 1992 with a line-up consisting of guitarist and lead vocalist Adam Gontier, drummer and backing vocalist Neil Sanderson, and bassist Brad Walst. Their original name was Groundswell until they changed it to their current name in 1997. ...read more.
The only band that meets my style of rock music;
reasonable lyrics
good vocal
bass
emotional
bad - ass
and sexiness
Come on guys they are much better than any of the bands available above it just listen to 1Animal I HAVE BECOME you will come to know they are simply the most talented but most underrated band
They the 21st century rock
their lyrics is awesome thier music is great... each of thier song will force you to bang your head... I just love them.
I've been listening to Three Days Grace for years on end. Since the day I was 4 years old. Back in 2006, when Adam had released One-X with the band, I was hooked when my mom showed me one of the songs. I still remember the first song I listened to them which was It's All Over. When I listened to it, I asked my mom with my four year old voice and words to play all the three days grace songs that were released at the time and I listened to them everyday. Years and years later, I still listen to them. I was pretty bummed when I heard Adam left back in 2013, but I didn't stop listening to them. After the Human album came out, I was so pumped and nowadays, I don't really like their Outsider album but I just love all of their other albums. My 16 favorites from 16 to 1 are listed as follows:

16. Break
15. Home
14. Tell Me Why
13. Human Race
12. I Am Machine
11. Fallen Angel
10. Overrated
9. Animal I Have Become
8. Let It Die
7. Chalk Outline
6. Pain
5. ...more
3
Breaking Benjamin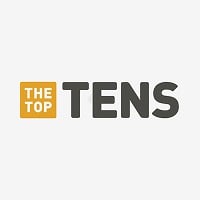 Breaking Benjamin is a American post-grunge/alternative metal band formed in 1998. The bands members all changed in the time between 2010 to 2014, with the exception of Ben Burnley (Vocals). The Ex-Members included Chad Szeliga (Drums), Aaron Fink (Guitar) and Mark Klepaspi (Bass). ...read more.
I JUST LOVE BREAKING BENJAMIN they make damn great songs ever
Ben burnly has the best voice in life and that I am sure of
So many of their songs carry such a strong message... We can all relate to their music, we can all learn from what they have to say. Powerful.
Mindblowing band...
all albums are damn consistent... with almost each song a relic
variations are worth applauding
overall one of the very best
BB Forever
BB is the best band. Burnley just is amazing. Their album aurora is great. No matter what they will always be my favourite band

1. Breaking Benjamin
2. Bring me the horizon
3. The word alive (who are not on this list I think)
4. Three days grace
5. Blessthefall (who are also also not on this list)
6. Evanescence
7. Beartooth ( I think not on the list)
8. I prevail (not on it I think)
9. Nothing more ( not on here I think)
10. Linkin park
4
Avenged Sevenfold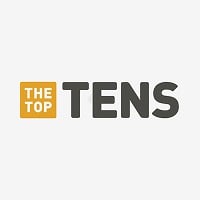 Avenged Sevenfold is an American heavy metal band, that was formed 1999 in California. Their longest lineup of members was M. Shadows (Vocals), Synyster Gates (Lead Guitar), Zacky Vengeance (Rhythm Guitar), Johnny Christ (Bass Guitar), and The Rev (Drums). ...read more.
Avenged Sevenfold is the best bands of our generation in my opinion. I love everything they do, every album they make sounds different yet it is sounds great.
Everything thing they have ever done sounds exactly the same.
M. Shadows is the most epic man in the world. And he has the most amazing band ever... PERIOD!
Linkin park?
Those guys were great but now they suck.
I loved Linkin park but now I hate them. They are not creating music now, they are creating jokes. I listened to their recent album. It was rubbish. I wish they stop this nonsense. Now it is all about A7X. They make Metallica look like a little child. Their songs are great. Simply they are the best.
Is someone asking you?! Linkin Park & I think you really doesn't appreciate them, that's why your making rude things! Stop messing around & be happy because your favorite band is in number two! I don't want to insult you or something?! I just wanted to tell you my opinion and that's all! Please be happy to that! :-)
They will never be as good as Linkin Park, ahem, ALL HAIL THE RIGHTFUL RULER! LINKIN PARK!
5
Green Day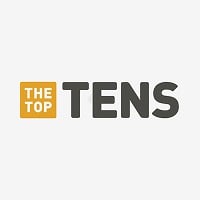 Green Day are an American pop punk, punk rock, and alternative rock band formed in East Bay, California in 1986. The members include Billie Joe Armstrong (vocals and guitar), Mike Dirnt (bass), Tré Cool (drums) and Jason White (guitar) . Green Day are associated with punk rock, pop punk and alternative ...read more.
Green Day are amazing, best punk-rock band ever, love em!
Doesn't matter if you think they are not punk. They are still the best live band I have ever seen. And I am 52 years old and have seen many concerts in my time.
Green Day is not just a typical rock band. Green Day's songs show more than typical lyrics that discusses common topics like love, loss and all those things. Some songs discuss these common topics but most stand out because they are a way of speaking out to the government. It is a way of protest.
Green Day is surely one of the greatest bands of this era.
Gee... imagine if Dylan and others had thought of using popular songs as a way of protest and/or social commentary. - Billyv
Great band. I love it how the red hot fans blame the youth for its popularity laugh out loud
Green Day blends unique sounds with high-octane guitar riffs and drum beats. Tre Cool and Mike Dirnt are two of the best at their instruments, and Billy Joe Armstrong lends his vocals in a fantastic blend. Their lyrics started simplistic, but over time grew to be the deepest and most though-provoking in the business. With songs like Jesus of Suburbia, Holiday, Boulevard of Broken Dreams, and Letterbomb, American Idiot proves to be their best album. The rock opera stands apart from even 21st Century Breakdown as the most relevant and patronizing albums of the day. Dookie has some amazing singles as well, from Basket Case and Longview to Welcome to Paradise and When I Come Around. The aforementioned 21st Century Breakdown has some great tracks as their third-best, notably 21 Guns and Peacemaker. Other albums have great songs as well, like Brain Stew and Jaded from Insomniac, Hitchin a Ride and Time of Your life from Nimrod, and Church on Sunday and Misery on Warning. Green Day stands ...more
6
Skillet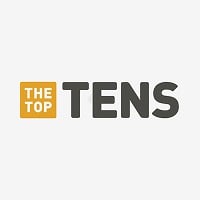 Skillet is an American Christian rock band formed in Memphis, Tennessee in 1996 and based in the United States.
The reason why Skillet should be number one is not just because they play (in my mind) the best music, but they also do a lot more with their music than most bands. I know adding violins and cellos would not work for every rock band, but for Skillet, this just adds to the skill level at which they perform and sounds amazing! I could go on for a very long time about why this band is the best, but I believe the best way to tell anyone how great they are is simply this; go see them live. Enough said.
Hey skillet should be at one his songs are very inspiring, his are really ver very good, best thing of his songs is the lyrics, I hope that it will improve your rating
In my opinion, there is bad music, ok/good music, and there is GREAT music. If a song has good music, but not deep lyrics (or vice versa), it's ok. If it has shallow lyrics and bad music, it's a bad song. But if it has deep lyrics AND good music, it's a FREAKING GREAT SONG! Skillet, even if you're not Christian, delivers the highest number of what I would call Great songs! Check em' out! They haven't written a "bad" song yet!

Awake and Alive, Victorious, Hero, Monster, Not Gonna Die, Rise, Undefeated just to name some of their best.
Hey guys! Have you ever seen the mixture of male and female voices in a rock band if not then this band is perfect for it just listen to their song 'HERO' and it will make you a instant fan of it and yes the girl and her voice both are super hot
7
Foo Fighters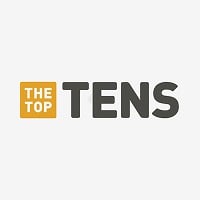 Foo Fighters are an American rock band, formed in Seattle in 1994. The band was founded by Nirvana drummer Dave Grohl after the death of Kurt Cobain and the dissolution of his previous band. The band consists of Dave Grohl (lead vocalist, rhythm guitar, main songwriter), Pat Smear (rhythm guitar), Nate ...read more.
Dave Grohl is the Man. The foos are without a doubt the best rock band around.
They are the best thing music has to offer since the grunge movement. Of course everybody is impressed with Dave Grohl's musicianship, but it's always their chemistry as a band that makes them be better than any contemporary band. They are not a band of posers, they do not pretend to represent a generation, and do not pretend they play are among the best in the world. They just get together and rock out, which is exactly what the other bands are lacking. Rock 'n roll isn't all about elaborate compositions and "the rock star lifestyle" and is best practiced when your friends are next to you - so that you do it for fun and for the love of the craft.

Long live Foo Fighters!
Wow just wow. Listening to them right now as I write this (not on purpose) but I just love them so much.
Their timing, lyrics, vocals and musical abilities make them the best modern rock band, in my book!
8
Red Hot Chili Peppers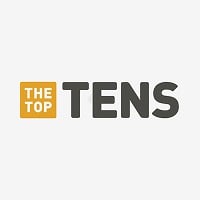 The Red Hot Chili Peppers is an American funk-rock and alternative rock band, that was founded in 1983. ...read more.
The Red Hot Chili Peppers are the greatest band ever! They currently hold the world record for most number 1 hits on the alternative rock charts, and have, like Linkin Park, combined several different forms of music together. Funk, Punk, Alternative Rock, and Rap have all been genres they have written music in. They are the band of a generation. Hell, I'll even create a list of their greatest songs for all those out there that might want it: By the way, Can't stop, Venice Queen, Around the World, Scar Tissue, Purple Stain, Cabron, Higher Ground (Stevie Wonder Cover), Havana Affair (Ramones Cover), The Adventures of Raindance Maggie, Look Around, True Men Don't Kill Coyotes, Californication, Readymade, Purple stain, Under The Bridge, Save The Population, Give It Away, Even You Brutus? , Soul To Squeeze... Those are just a few off the top of my head. Just listen to them, and try no to J your pants.
Jesus Christ it literally says on the bio that "The Red Hot Chili Peppers is an American funk-rock and alternative rock band, that was founded in 1983".
1983 - How exactly is a 37 yr old band modern? - Joeljohns249
just the best band ever, I listen RHCP since I was 10 years old and I still do!
so everybody listen to these guys, at least give it a try. In the beginning they could sound a bit weird but it's just best damn music on the planet!
Red Hot Chili Peppers are one of the best bands of all time, they aren't a modern rock band, they made the history
9
Papa Roach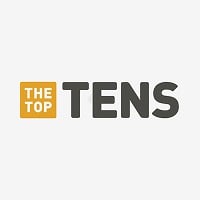 Papa Roach is an American rock band from Vacaville, California. Formed in 1993, their first major-label release was the triple-platinum album Infest.
Come on..! They are much better than Evanescence.
I believe that they deserve to be in top 10 at least...
Linkin Park are good because they have many well-worked songs but papa roach are a true rock band. Avenged Sevenfold are overrated... Their only really special song is Afterlife while Papa have at least 3 special songs in every album. Breaking Benjamin are amazing but they have fewer hits than papa. Only 3DG might deserve a higher place than papa... RHCP was the best band but they are not that new and fresh.
So my top 10:
10. Radiohead
9. Rise Against
8. Muse
7. Thirty secs to Mars
6. Green Day
5. Disturbed
4. Breaking Benjamin
3. Linkin Park
2.3DG
1. Papa Roach
It should be on the top tens, of course after their best album the connection was out... Even nickelback and bullet for my valentine can beat it... Hell yeah it should be in the top tens... And it is so so much better than alter bridge!
I love papa roach. They are the best ever! Jacoby Shadixx is so cute it makes them even better
They were the first rock band I heard, they can easily be in the top ten. Jacoby's voice, Tobin's bass, Jerry's guitar, Tony on the drums, everything about them is awesome. Definitely in the top ten, especially with albums such as The Connection and... To Be Loved.
10
Disturbed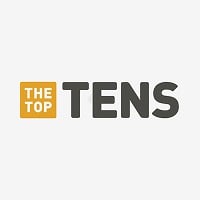 Disturbed is an American nu metal/ alternative rock/ alternative metal band from Chicago, Illinois. The band comprises vocalist David Draiman, bassist John Moyer, guitarist Dan Donegan, and drummer Mike Wengren. They are known for songs like "Down With the Sickness" and "Stricken" .
Disturbed makes all these other bands look bad. True legends.
Favorite band of my life, They are great, and their guitar solo's are wicked.
Disturbed is awesome if you disagree you need to get your ears looked at or your death (you can't hear)
I like a lot of bands on this list, like three days grace, breaking Benjamin, linkin park, but disturbed is the unmatched number 1. Having them be this low is a disgrace
The Contenders
11
System of a Down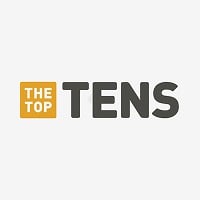 System of a Down formed in 1994 as an Armenian-American Alternative Metal group from Glendale, California. The band name is sometimes shortened to System or SOAD. ...read more.
This, Breaking Benjamin, Rise Against, Three Days Grace and Disturbed are my favorites. I'm listening to ATWA for the third time in a row while typing this. That song alone makes this band better than 3DG and Disturbed, even though they have other great songs. I believe I still prefer BB and RA over these guys, but they're FANTASTIC! ATWA should be named BEST SONG EVER! BOHEMIAN RHAPSODY SUCKS! I HATE QUEEN! THIS BAND IS GREAT AND ATWA IS THE ALL TIME BEST!
Where I am living. Is this world is crazy? Or my eyes are blind or what? I do not know much about this rock band but the moment I listen to their song chop sue I started crying because I am going trough some of my worst days before hearing this song I always think that I should deserves pain pain and severe pain you will not believe that once I started thinking about attending suicide but when I her this song I could not able to move my hands and legs tiers are started falling from my eyes These guys done an impossible job How on earth can make such a beautiful song They deserves not only the no. one spot but above it After listening this song I realize that nothing the hell is impossible in this world if you try hard to achieve what you want then even god can not able to stop you Believe me no one can NO ONE
Just because they have one good song you can relate to doesn't mean that they deserve to be in the no. 1 spot. A lot of people have been in similar situations as you and they also have a song from another band that they value highly like you. One song doesn't make a band better than other bands. Bands can only be better than bands by consistency, fan base, popularity, originality, relatability, albums, singers, drummers, etc. Not because of a song that touches a depressed person's heart
Where do I begin? They were something else, not only were they awesome in everything their music had great message behind it which. They definitely deserve more attention than they get but fortunately it doesn't stop the awesomeness. ROCK ON!
P.S. serj is simply amazing
Nothing against Avenged Sevenfold but seriously, this band is way better then them in my OPINION. They put so much meaning and emotion in their songs. Their lyrics are off the wall, emotional, relatable, deep, and just the most amazing songs ever. They may not have the most insane shredding but they have skill leaking out of their ears in everything they do. Every album they released has touched me emotionally.
12
Muse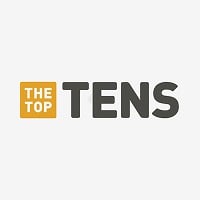 Muse are an English alternative rock band from Teignmouth, Devon, formed in 1994. The members are Matt Bellamy (lead vocal, lead guitar, piano, keyboard), Dom Howard (drums, percussion) and Chris Wolstenholme (bass, backing vocals). They've won several awards including 5 MTV Awards, 8 NME Awards, 2 ...read more.
They are creative and diverse! Which bands have written a symphony based upon the themes of space rock presented in a Chopin/rachmaninoff/Rossini style! Their rock music it totally awesome! They do the basics extremely well and encourage expermentation and new music! They don't sound like old blues and rock n roll and don't go for the emotional appeal either! They really push the boundary and their live performances says it all. Another notable thing is that they've always stayed true to themselves and not changed their line up and gone on hiatus etc... They have not ruined their style of music and as they have progressed they have improved and got more popular! They are a proper rock band which doesn't sound the same and are totally extrodinary and sound like nothing else if listened to with an open mind! Linkin are only famous because of transformers face it! Muse should be at the top! Rock on guys!
The best modern rock band by a country mile. Not only are they masters of prog metal, but they're also extremely diverse, as evidenced by just how different every single one of their albums are. - Beedy10
Muse is the all time best band in the world. From each band member's individual talent to the range of sounds and styles the incorporate into their music. Even a person who doesn't listen to rock music can listen to muse and find at least one song they love. Linkin Park is great, save for their newer musical endeavors, but I think that the top five should REALLY be Linkin Park, Muse, Foo Fighters, Green Day and the Red Hot Chili Peppers. The other five bands that are listed here suck ass, I've listened to them all and they are all crap. Three days grace? Rise Against? ALTER BRIDGE?! What are you people thinking. The people that chose these bands must also be the people that voted Barack Obama into office.
Simply one of the best of all time. Even though their last 4 albums haven't lived up to the masterpieces of Origin of Symmetry, Absolution, and Black Holes, they should still be top 5 on this list, easily.
13
Evanescence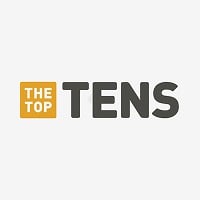 Evanescence is an American rock band founded in Little Rock, Arkansas in 1995 by singer/pianist Amy Lee and guitarist Ben Moody.
Wow man they are so rocking... their soft voice make me mad...
They are really different from other rock bands who just don't know how to sing and just beat their metal equipments
SHE IS AMAZING, I don't know why she isn't in the top 10
Very beautiful voice. I love the simplicity of the music at the first album, then how it complicates into an extraordinary piece with beautiful vocals.
They need to release another album soon too.
System of a Down above Evanescence? Listen to this songs: Going Under, Bring Me To Life, My Immortal, Call Me When You're Sober.
14
Shinedown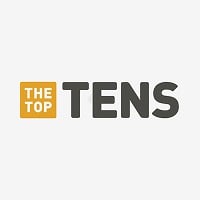 Shinedown is an American hard rock band from Jacksonville, Florida, formed in 2001 and founded by members Brent Smith, Brad Stewart, Jasin Todd, and Barry Kerch.
I did a VERY long review while voting for them on the best rock bands list, so I'm not gonna do it again, if you want to read the review, go to that list. I'll just say that Shinedown has to be at least in the top 5, as only Rise Against, Breaking Benjamin and Three Days Grace can compare to them, and it will be hard to get Linkin Park out of the top 5 (and number 1 spot as well), especially now that Chester's dead. But 14 is way too low for this amazing band.
I'm voting for Shinedown. Not because they're the best. Linkin Park does get that. Shinedown's good. Really good. They should probably be above Rise Against. They sure don't deserve 26th. They need to be above Evanescence at least. I mean, their song "Devour" was the theme for a Madden game. And they're touring with Three Days Grace this spring, and Three Days Grace is #4 now (not to mention my current favorite). So Shinedown should be around 6 or 7 probably. It is worth noting, however, that they did a Foo Fighters cover. Foo Fighters are #7 now. A cover means respect. And so, Shinedown respects Foo Fighters. Maybe that means that they should not be above FF. But more than one space would not be giving due credit.
In my opinion, Shinedown belongs in the number 2 spot right behind Avenged Sevenfold. Shinedown puts out amazing music. They have true talent, compared to most bands nowadays.

And to the person who said Avenged Sevenfold is way overrated and their only good song is Afterlife... Haha... You are WAY off. They deserve every ounce of their fame. They never fail to put out a great song and their musical talent is BEYOND any other band today.

Back to Shinedown, listen to their music. THEY ROCK.
Progressive and disgustingly talented. They produce songs that are radio friendly, but are not anywhere near "watered-down". Check them out! - plundergrunge
15
Nirvana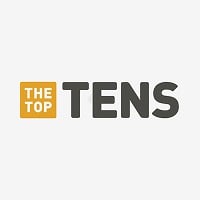 Nirvana was an American grunge band that was formed in Aberdeen, Washington in 1987. Nirvana disbanded after Kurt Cobain committed suicide in 1994. The drummer of the band, David Grohl, went on to start the Foo-Fighters, an alternative rock band. ...read more.
Nirvana is amazing! Not exactly a modern band though. Also pretty much all of the bands on this list suck except RHCP, Jet and Wolfmother, also where is Radiohead? They Should probably be n0.1
Uh ya I am offended that you think Linkin Park deserves Nirvana's place, CHESTER BENNINGTON can scream unlike anyone else,MIKE SHINODA can rap unlike anyone else,JOE HAN can dj like a bad ass and Rob bourdon can drum like a pro then Dave Farrell and Brad delson can do guitars like absolute pros.
Honestly, they deserve to be in top three. Many modern music are so crappy these days, and a lot of them don't take music seriously. And Linkin Park, even though it is a good band, they should be somewhere lower than 1. Nirvana is a band that created a unique revolutionary sound. This is a way lower ranking. How are they lower that Bullet for My Valentine? No. 21. Not cool.
Linkin Park deserves its place, though it may be your opinion against it. - JoMama163
While not as modern as other bands on this list, in terms of quality, they're the best. They revolutionized Grunge and Alternative, two genres that I don't necesarilly like, but one that's impact I can't ignore. Nirvana basically lead the rise of alt rock, with bands like Weezer following closely behind. Not only that, but Kurt Cobain's guitar skills are horribly overlooked. While not the best guitarist ever, his skills should get more attention. Dave Grohl is a fantastic drummer, and Krist Novoselic is a fine bassist. They are definitely better than other entries on this list, like Linkin Park, Evanescence and Nickelback.
Also, speaking of Nickelback, fans of them claim people only hate them because they are Canadian. I love Celine Dion and Rush, so that can't be an option. I hate them because their music sucks.
But anyways, Nirvana's gritty and sometimes dark mood was a major contributor in the grunge movement in the 90's. But even though they were bigger in the 90's, their ...more
Yes, but this IS a list for modern bands, so why the hell are they on here? it makes no sense. - Alpha101
16
My Chemical Romance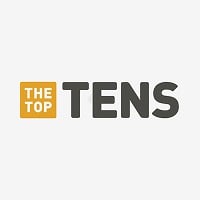 My Chemical Romance was an American rock band from Jersey City, New Jersey, active from 2001 to 2013. For much of their career, the band consisted of lead vocalist Gerard Way, guitarists Ray Toro and Frank Iero, bassist Mikey Way, and drummer Bob Bryar.
My Chemical romance are absolutely the best band ever, 13 isn't enough for them, here's a little glimpse of what you're up against when you choose My Chemical Romance:

1st album:"i brought you my bullets, you brought me your love". This album is all about lyrics, you won't quite understand the meaning if you don't have the intention, and if you don't understand the songs then you shouldn't be hearing this.

2nd album: "Three cheers for sweet revenge". This one is about emotions, a bit about how My Chemical Romance chose to continue, take cemetery drive as an example, if you remove the earphone slightly you can here "don't do it don't do it, don't" in the background, Way characterized it as a call for their friend who was suicidal, they dedicated this song in his honor, convincing him not to.

3rd album:"welcome to the black parade". this song is about how a tragedy can seem to end a person's life, but either way "they'll ...more
These bros are awesome live, save lives, create inspirational and deep lyrics, and are really good at composing their music. They've all fought of their demons bravely and deserve all they have today. Listen to their albums, read up a bit on what was going on at the time each song was written and about the double meanings of some of the songs and I promise you won't be disappointed. But overall, I am fairly pleased with this list and you guys' overall taste for quality music. It's moments like this that help restore my faith in humanity!
They are the best of the best. Please for god sake listen to the song welcome to the black parade and you will be able to realize why I am telling this. After hearing this song I saw a dream about a women who was ringing the bell of my house. It was too dark to watch her clearly. But she has long hair. Double the hair of Robert plant and then she ask me to give some water I was little bit scared but I gave her a glass of water. Then again she asked me to give some more water. I was too scared at that time I just switch off light and went to bend and then suddenly I watch her asking me to give some more water from my window. I just die after that dream due to heart failure and believe now I am a ghost still listening to my chemical romance and if you do not vote them then might be something scary will happen to you. BELIEVE ME. HA HA HA HA...
I have many bands I listen to but this is one of my top fives. Meaning I like depressing, jumpy, catchy, music.
17
Radiohead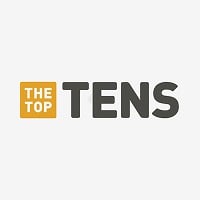 Radiohead are an English rock band from Abingdon, Oxfordshire, formed in 1985. The band consists of Thom Yorke (lead vocals, guitar, piano, keyboards), Jonny Greenwood (lead guitar, keyboards, other instruments), Colin Greenwoood (bass guitar), Phil Selway (drums), and Ed O'Brien (guitar).
Weird list. Radiohead should be the first, they're much more talented than a lot of bands in the top 10. My list would be:

1. Radiohead
2. Muse
3. The White Stripes
4. Red Hot Chili Peppers
5. The Strokes
6. Foo Fighters
7. Arctic Monkeys
8. System of a Down
9. Green Day
10. Rise Against

Other good bands: Dream Theater, Avenged Sevenfold, Porcupine Tree, Opeth
Critically, skillfully, and success-wise, one of the greatest and most innovative musical artists of the past 20 years. Thom Yorke is among the greatest frontmen in rock history. Jonny Greenwood and Ed O'Brien are each considered to be among the greatest guitarists of all-time. Colin Greenwood is one of the more unique bassists out there. And Philip Selway is, rhythmically, among the drummers who challenges himself the most and continues to raise the bar.
Radiohead is one of the most creative and truly artistic rock bands out there, second only to The Beatles in their experimentation. Their music is simply beautifully crafted and one of a kind. I love a lot of these bands so it was hard to choose, but I definitely know that NICKLEBACK SHOULD NOT BE HIGHER. Also 3 Days Grace, Breaking Benjamin, and Papa Roach, suck. They all sound the same. Super heavy vocals, lame generic guitar riffs, and overly edited in the studio. Also all the playing sounds so technically perfect that it doesn't even sound human. You could have robots up their playing and you wouldn't know a difference.
What the hell, what is Radiohead doing behind so low? Especially behind Linkin Park! Radiohead is one of the most experimental bands out there, their chords are so unusual and their sound is unique-especially compared to some of the bands on this list with repetitive, predictable riffs and chord suites. Radiohead are completely unpredictable-you never know what's going to come out of their next album. And maybe what they do is a little twisted, but sometimes to appreciate music you have to be twisted yourself.
18
Rise Against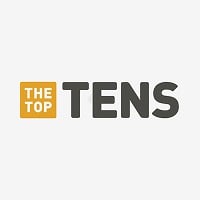 Rise Against is an American hardcore punk band from Chicago, Illinois, formed in 1999. The band's current line-up comprises vocalist/rhythm guitarist Tim McIlrath, lead guitarist Zach Blair, bassist Joe Principe and drummer Brandon Barnes. They are known for popularizing punk.
Rise Against should be number one. They have adrenalin pumping songs (beats Green Day), they don't dick around with their music (beats linkin park), their lead singer doesn't look/sound like a girl (beats tokio hotel), and I have never even heard of "alter bridge". And even after six albums their still kicking ass... Not to mention they're one of the few bands who write songs with a real meaning behind them like "Make It Stop" is about September's children, "A Hero Of War" is about a soldier's mistake in Iraq, "Help Is On The Way" is about Hurricane Katrina and the Oil Spill and "life Less Frightening" is about the dangers we face every day... I'm a die hard RA fan, their music has inspired me to be who I am today... And by the way I'm awesome...
Rise Against is one of the greatest modern bands out today. This and Foo Fighters should be a lot higher. O, and who thinks its weird that 30 Seconds to Mars is 15 here and 6 on Top Rock Bands? Id k, its just weird.
It kills me to see this band at #11 being cheated out of the top 10. I fell in love with this band the day I first heard their music. I bought a ticket to one of their concerts the same day I first heard them as well. I've been to some pretty intense concerts and they were fun but Rise Against was the best I've been to by far. These guys should be top of this list with Breaking Benjamin and Three Days Grace right behind them. They put so much thought and meaning into every single song of theirs and each one has a different impact that will make you realize how important some actually is compared to what you may have originally thought. You also have one of the most caring and meaningful vocalists ever (Tim McIlrath) making this band better than the rest.

I encourage anyone who underrated this band to listen to their music. Not just the popular songs like "Savior" and "The Good Left Undone" but all their other songs such as "Help is On The Way", ...more
I would vote for Breaking Benjamin, but they're number 2 and I believe I can do nothing to raise them above Linkin Park (I love Linkin Park, but BB is better). So, I decided to vote for the second best band in the world, Rise Against. They can make both fantastic heavy songs (State of The Union, Stained Glass and Marble etc) and fantastic ballads (Hero of War, People Live Here). by the way, their lyrics are also VERY meaningful.
Best bands:
1. Breaking Benjamin
2. Rise Against
3. Three Days Grace
4. Bullet for my Valentine
5. Too many other bands to list them all
19
Coldplay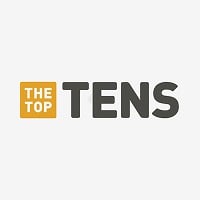 Coldplay are a British rock band formed in 1996. The band consists of Chris Martin (lead vocalist and pianist), Jonny Buckland (lead guitarist), Guy Berryman (bassist) and Will Champion (drummer and backing vocalist). Manager Phil Harvey is often considered an unofficial fifth member. The band renamed ...read more.
Not gay. If you think this band is gay then just listen to Arabesque, Twisted Logic or Violet Hill.
I am only 12, but Coldplay is my LIFE. It is what gives me joy and happiness. I love Coldplay with every fiber of my being, and I have loved their music my whole life. Don't Panic is the first song I can remember loving when I was an infant.

Chris Martin's voice is heaven to me. His voice carries me to a land of pure light and happiness. It sounds cheesy, but I am being truthful. The melodies carry me away, drifting me to a state of love and peace.

The instrumentals on Coldplay are always unique, whether beautiful, powerful, or energetic. I love how everything just flows together and is one. Solo instruments are not common in Coldplay, which I like (except in the songs like O where it is mostly piano and vocals. However, those have such amazing piano, all is well. ) I also love how sometimes one song has two different themes, usually one slower and one more fast/rock-like. Just listen to or think of Amsterdam or 42.

I could go on forever about Coldplay. My love ...more
Coldplay at #20 of best 'Modern Rock Band'. No way

100 Million Records sold over worldwide. (more than 75 million albums has sold).

They spawned too many iconic songs.

1. Yellow
2. Trouble
3. Clocks
4. In My Place
5. The Scientist and many more

7 Grammy Award Winner. - esambuu
Coldplay's music is not only inspirational but also very unique, in ever good way, especially their newest album "Mylo Xyloto".
20
Red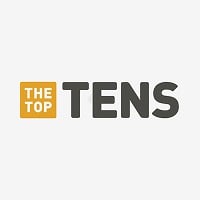 Red is an American rock band from Nashville, Tennessee, formed in 2002 by brothers guitarist Anthony Armstrong and bassist Randy Armstrong, with lead vocalist Michael Barnes.
Red is a really awesome band. Even if you're not a Christian, you have to admit that they really do have a unique style of music and lots of talent. Red is definitely one of my top 10 bands, if you haven't listened to them, I recommend checking them out. - EndOfSilence402
This band synthesizes melodic melodies with sinister outbursts, while sprinkling in hints of electronica. It is a beautiful combination of BB and Starset. Michael Barnes' powerful choruses and full-throated screams just touch my soul.

Here is a list of my ten favorites:

1. Darkest Part (symphonic masterpiece)

2. Already Over (think 'What I've Done')

3. The Evening Hate (out only on Youtube)

4. Faceless

5. Chasing Your Echo

6. The Mask Slips Away

7. Gravity Lies

8. Love Will Leave a Mark

9. Hymn for the Missing

10. Shadows (Benjamin Burnley actually wrote this one)
The dark and heavy guitars, and smooth beautiful strings of Red are only a few things that makes this band awesome. It has some pretty good electronica influences too, and the screaming of Michael Barnes is simply amazing. The guitars are usually tuned to drop A, B, or B flat, so if you like guitar riffs similar to Breaking Benjamin, give Red a listen. In the end, the only reason Red is so underrated is because they're Christian, which personally I love, but if you're not a Christian, listen to them anyway. They're that good
Red should be at least in the top ten list... Not many people know about them but they are a great band and their lyrics have so much meaning.
21
Slipknot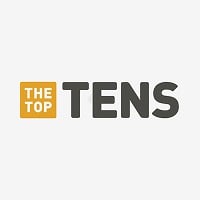 Slipknot is an American Alternative/ Nu Metal band formed in 1995 from Iowa. The band is best known as one of the pioneers of the New Wave of American Alternative Metal during the late 1990s - 2000s and are distinguishable by the band's clothing choices, consisting of black/red jumpsuits and horror ...read more.
Slipknot is the psychosocial bomb like come on people have some duality in your adrenaline laugh out loud before I forget click this vote button now
Slipknot wasn't made for the general public, and however I love their music and it's full of badassery and adrenaline, I can understand that most people don't like it.
How is Nickleback higher than Slipknot?
Not for everyone but still more deserving of a top position than Linkin Park, who by the way are the most overrated in existence
22
30 Seconds to Mars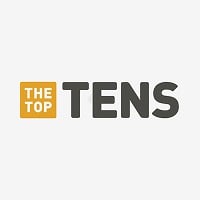 Thirty Seconds to Mars (commonly stylized as 30 Seconds to Mars) is an American rock band from Los Angeles, California, formed in 1998. The band currently consists of brothers Jared and Shannon Leto.
Best rock band. Jared has a beautiful voice. Sensitive yet so strong. Moreover have style to die for.30 Seconds to Mars forever
one of my favorite drummers ever and make the best choruses ever - mike2k9
Jared Leto's voice is something to die for. And I love how they aren't the typical Rock band. They have their own unique and distinct style and they know their own roots. It is also fascinating how they deliver their songs using symbolisms and subliminal messages. When it comes to this band, you shouldn't just listen, you also need to understand.
30 Seconds to Mars is not an ordinary rock band-I have no idea why they're so low in this list! They started off as space rock, but they evolved so much and have such a personal sound. They're completely different, with Jared's voice really standing out from others, as much as Matthew Bellamy, both with their own style. The lyrics are just amazingly philosophical and really make you think. This band should be much higher up in this list!
23
The Strokes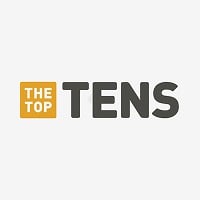 The Strokes are an American rock band formed in New York City in 1998. They consists of Julian Casablancas (lead vocalist), Nick Valensi (guitarist, keyboardist, backing vocalist), Albert Hammond, Jr. (rhythm guitarist, keyboardist, backing vocalist), Nikolai Fraiture (bassist) and Fabrizio Moretti ...read more.
A band that basically anybody can enjoy while still having great content and originality in their songs
The Strokes wipe the floor with these other bands! Great melodies, Great lyrics, Great guitars, drums, and a distinct style that cannot be replicated without someone saying "That sounds like the Strokes. "
The Strokes are so perfect, it's not even fair to other bands out there. Except for Arctic Monkeys cause they rule (but not to mention The Strokes were a huge inspiration and influence on AM in the first place anyway). Two of the best bands of our time.
The Strokes kicks all of those bands' asses. Definitely the BEST band of the 21st century
24
Nickelback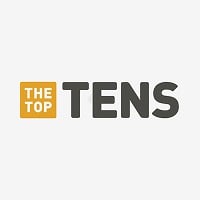 Nickelback is a Canadian rock band formed in 1995 in Hanna, Alberta, Canada. The band is composed of guitarist and lead vocalist Chad Kroeger, guitarist, keyboardist and backing vocalist Ryan Peake, bassist Mike Kroeger, and drummer Daniel Adair.
My favourite band of all time, their music varies so much:
"S. E. X" and "something in your mouth" which are more hardcore,
"savin me" and far away" which are softer rock,
"how you remind me" and "rock star" which are more pop songs.
In my opinion they are just the best band ever. They have been going for years and have build their popularity up to one of the best bands ever
This band should not even exist on this list. Along with Green Day, skillet and a few others. Rock is not supposed to be whining about some chick. Save that for country. It's about what you feel when you're alone, when you're playing sports, when you're doing something bad ass! Not looking at a photo of of your ex and crying lol come on! System should be #1 on this list because most of their songs make no sense yet they can still make everything they do badass. By the way if you like pop or like when your finger pokes through the toilet paper you shouldn't even vote.
Lol I can't agree with you on like %80 of the stuff you said, but I totally agree with the fact that System can make some really cool songs even if they make about as much sense as square peg in a round hole - Revrad
Lies! Lies! Lies! That is what hate conspirators spread about this band and they do so evilly just because they are Canadian. That is discrimination! They have a wider range of music than most bands and very few of their songs are about sex. At good 80% of it is very meaningful and Chad Kroeger is a brilliant lyricist even when he does write about sex. He knows just how far to go and uses metaphors better than most could ever hope to. They are the stadium rock everyone is dying for and yet they can't handle that there is a grunge band out there doing better than Nirvana. Listen to them and stop hating for no good reason.
Nickelback isn't the best band. But they should be in the top 10. Everyone hates on Nickleback because they are Canadian, all songs sound the same etc. You are kidding me? All songs, don't sound the same! Compare Burn It To The Ground to Lullaby. Is there a difference? That is why I think Nickleback is a lot better than number 26 on this list. So please, VOTE FOR NICKLEBACK!
25
Arctic Monkeys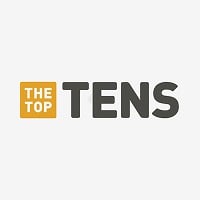 The Arctic Monkeys, otherwise known as the Death Ramps, are a British indie rock band formed in 2002 in Sheffield, England. The band consists of Alex Turner (lead vocalist, songwriter, electric and rhythm guitarist), Jamie Cook (electric and rhythm guitarist, songwriter), Matt Helders (percussionist, ...read more.
What the hell is going on here? Arctic Monkeys aka The Death Ramps aka The Coolest Band on the Planet ranked 32nd? I mean, have people, who voted for other bands, ever listened to Arctic Monkeys? Because if they had, they would've voted for AM.

First, I have to mention the band's great style. (Just as all the previous commentators did). Even though they have tried a lot of new styles and genres in their music, they have this thing that they stay true to throughout all the years. I was never really able to describe what that is, you just have to listen to some of their songs, and you'll understand everything by yourself.

Second, I have to say how amazing and talented every member of this band is. Alex. Oh, holy crap. Man's voice is just something that was brought to our planet by aliens from beautiful galaxies far far away. His lyrics are the best. (I mean, when I heard Pretty Visitors for the first time I couldn't throw the first line of the second verse out of my head ...more
Honestly, if Arctic Monkeys are all the way down here, this list can't be taken seriously. Some of the bands at the top are plain awful and half of them sound exactly the same as the others.
Arctic Monkeys, on the other hand, have their own unique sound and seamlessly cross different rock genres flawlessly, experimenting while still retaining their unique sound. Alex Turner is one of the best lyricists of this generations (ex- "Fools on a parade cavort and carry on for waiting eyes" (Secret Door); "I took my batteries out of my mysticism and put them in my thinking cap" (The Hellcat Spangled Shalala); "When she needs a break from reality / she takes a dip in my daydreams" (Arabella); "You are the fugitive / But you don't know what you're running away from" (Old Yellow Bricks); "Yeah but his bird thinks it's amazing, though / So all that's left / Is the proof that love's not only blind but deaf" (Fake Tales of San Francisco.
And Matt Helder is one of the best drummers currently, ...more
I'm sorry, why is Coldplay before the Arctic Monkeys? I'm seriously concerned.
First of all, Alex Turner has the most amazing voice on the planet. It's just so soothing that I could listen to it and forget about everything else. Not to mention his killer looks! But their music is just genius! The lyrics are so unique and they actually reflect the real and raw image of life through words not easily chosen by other songwriters. Their albums are each one better than the other. Over the years they have evolved, they have experimented with their music and they have achieved to be versatile but yet so true to their style. I think that is a really important thing that a lot of the bands on the top of the list don't actually have. Not to mention their amazing stage performances.
26
Bullet for My Valentine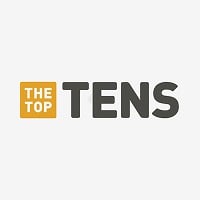 Bullet for My Valentine are a Welsh metalcore/emo band from Bridgend, formed in 1998. The band is composed of Matthew Tuck (lead vocals, rhythm guitar), Michael Paget (lead guitar, backing vocals), Michael Thomas (drums) and Jamie Mathias (bass guitar). Former members include Nick Crandle and Jason ...read more.
They may have a lesser bunch of songs and particularly not philosophical songs like Avenged Sevenfold, but almost each one of their songs has great music. What adds to the scene is that they are the sexiest lot of them all and even though I am a Green Day fan forever, I can't deny Bullet for my Valentine should be in the top 10. Making songs is different; making music is different!
I loved Bullet For My Valentine because their guitar sound great, matt tuck voice so unique and he play guitar so well like his singing. You can compare with the other band, and you will agree that Bullet For My Valentine are on the same level with A7X... - cVycQyc
Best band ever! When I heard All these things I hate - I fell in love with them, and after I heard Tears don't fall, waking the demon and so on... EPIC BAND EVER! PLEASE ROCK ON GUYS, YOU ARE MAKING UK PROUD!
This band deserves to at least be in the top ten. They've helped me understand so many of my problems and I can relate to them. Their music is better than excellent! I'll have to admit their solos aren't the best, but they're still amazing!
27
Hollywood Undead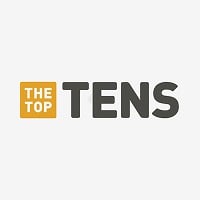 Hollywood Undead is an American rap rock band from Los Angeles, California, United States. They released their debut album, Swan Songs, on September 2, 2008, and their live CD/DVD Desperate Measures, on November 10, 2009. Their second studio album, American Tragedy, was released April 5, 2011. All of ...read more.
As good as linkin park. Mix of rap and rock. With danny not deuce HU is great.
They really don't get enough credit, their really not all that bad. Sure not all of their songs are the best in the world but they have some of the better lyrics compared to most other bands out there.
I honestly think it's the most overrated band in the list, they're simply epic, their music, their beats, their lyrics, everything. And the band member are just crazy and that makes it one of the top 10. I also think it's as good as Linkin Park
Love they're music. So many good songs! Should be in top 3 with Linkin Park & Papa Roach. 4th is Shinedown & 5th is 5 Finger Death Punch! 6th is Skillet!
28
Chevelle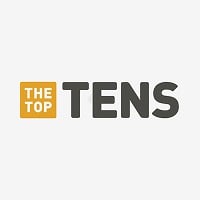 Chevelle is an American rock band that formed in 1995 in the Chicago suburb of Grayslake, Illinois. The band was originally composed of brothers: Pete Loeffler, Sam Loeffler and Joe Loeffler.
Chevelle is lower than papa roach? Ffs come on how are they not top ten!? Its sad they're so unknown because they still keep on making great music to this day.
Amazing band. Well Enough Alone is a truly great yet underrated song... I'm not joking, you need to search up this song and listen to it. I don't say this about every other song. Also Breaking Benjamin rules and should be no. 1
Marilyn Manson should be up there too, along with Disturbed, Egypt Central. Good day to all. And check out that song, Well Enough Alone. My work here is done :P
I'm truly baffled that Checelle is this low on this chart. If you go into their Wikipedia, you'll see that even critics overwhelmingly love their stuff. They've said that the band "has somehow found a way to avoid the perils of age and complacency," and he's right. I've listened to all their albums and songs, and there's a noticeable evolution and change in each album, but it's still obviously them. And the best part is that they kick ass each and every time. It's actually surprising to me how few of their songs there are that aren't awesome, and even then, they might just not be my kind of music. Ties with Breaking Benjamin and Shinedown as the best in my opinion.
This band is so good! Very underrated. I can't believe they're not in the top ten! They have amazing writing talents (lyrics and the music itself). I would put them just under breaking benjamin. Love them, and if you like good, melodic post-grunge rock, you'd love Chevelle. Definitely. One of me favorites
29
Korn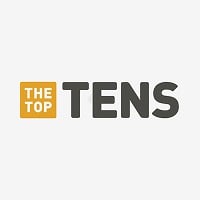 Korn is an American Nu-Metal band from Bakersfield, California, formed in 1993. The band's current lineup includes founding members Jonathan Davis, James "Munky" Shaffer, Brian "Head" Welch, and Reginald "Fieldy" Arvizu, with the addition of Ray Luzier, who replaced the band's original member, David ...read more.
Korn used to be one of the most unique and popular bands of its time. Their unique sound and meaningful lyrics are leaps in bounds ahead of today's "artists" in terms of quality. Even if you don't like their new dubstep stuff, for them not to even scratch the top 20 is unbelievable.
My music taste has been influenced a lot by my dad. Korn is a band that he really loves as do I. Their music is crazy awesome as well as their lyrics. Each member contributes in outstanding ways and they make incredible music. They should definitely be in the top ten at least, considering that some of these bands above them have been influenced by them. Their new electronic music is awesome as well. They have always been amazing and have influenced many bands.
Korn is one of those bands who doesn't have only a few mind blowing songs, most of their stuff is amazing. Their songs are both beautiful and somewhat twisted, which makes them very emotionally invoking. They also have great melodies, harmonics, and their music just rocks.
Korn is one of the greatest bands of all time. Linkin Park would not be here without Korn. Nor would Papa Roach. So many modern rockbands have been influenced by Korn, and yet they sit here in 28. Korn is amazing because they created their own sound, and it is fantastic.
30
Alter Bridge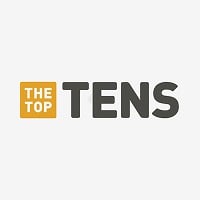 Alter Bridge is an American rock band from Orlando, Florida, formed in 2004. The band consists of lead vocalist and guitarist Myles Kennedy, lead guitarist and backing vocalist Mark Tremonti, bassist Brian Marshall, and drummer Scott Phillips.
I think they are the future of rock! Their songs are artistic.. Melodious... With blend of modernity in them! Alter bridge rocks! I think they are the best! They should be number 1 on the list! Sad to see them in 5!
Alter Bridge is loaded with talent. They bring a great combination of melody and rock crunch with amazing guitar riffs and meaningful lyrics. I'm a bit surprised they are not more popular in the United States, but apparently are very big in Europe. If you aren't familiar with them I suggest you give them a listen. Check out some of their live concerts from Amsterdam or Wembley.
Work so well together as a band, Myles' voice is absolutely iconic, this band has great potential to become one of the greatest rock groups around
Currently we are in a time of the old greats leaving us, and that gives room for newer talents to step up. And while we probably will never get a second incarnation of let's say The Rolling Stones, there are a few bands out there that I can see becoming the next big thing. One of them is Alter Bridge.

I think it's rare that a band today has such a developed sound, and they seem to know and are comfortable with what they are. They don't need to change much in their music. They have found that great balance between great songs and a great image and appeal to the public.

And to have such a devoted fanbase isn't all that common today. And I mean really devoted. If you go to an Alter Bridge concert in the EU, you'll almost hear the audience more than the band. They know every word of almost every song, and that says something... Shame they're not as popular in the rest of the world as they are in Europe.
31
The Killers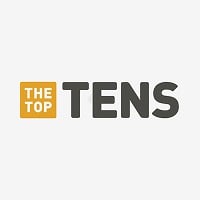 The Killers is an American indie rock band formed in Las Vegas, Nevada in 2001, by Brandon Flowers and Dave Keuning.
The Killers is an amazing band with quite a few good songs.. Although I would not say they deserve top 10 they should at least be ranked a bit higher than this. The Killers have two really great songs, Mr. Brightside and Mrs. Atomic Bomb are both really great songs... Other than that, linkin park in first place? Sersiously? I mean come on, we have all these other great bands here... Bullet for my Valentine, Breaking Benjamin, My Chemical Romance... So much better than Linkin Park... Linkin park was fine at first but it sort of "Jumps on Musical Bandwagons" which is why at first it was metal but then it went into a more "Pop" style. The "Minutes" album was a huge dissapointment, at first they incorporated different kinds of music but now they just play what sounds "Cool" and are moving towards a more generic style of music.
You can't just look at their most popular songs you have to dig deeper into the music and when you go deeper into each album and listen to every lyric, you release no band hails in comparison to The Killers.
To simply put it they are ( in my opinion and many others ) the best band since The Beatles
I've been a fan of them for a while and they never disappoint the always make fun and meaningful songs. Also I have seen them in concert many times, they make a fabulous show and make me sing along I think they deserve at least number 15 spot
I think that the killers are good There so good.
My opinion in the top 5 is
1imagine dragons
2beatles
3killers
4green day
5radiohead
32
Tool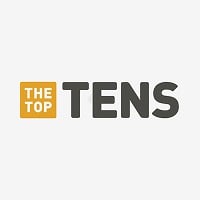 Tool is an American progressive/alternative/post-metal band, that was formed in 1990. ...read more.
I really have tried to get into them but I just can't

update: I finally got into them - DenyYourMaker
By far one of the greatest bands out there in rock. This entire list seems a bit off. The fact that not only is Tool this low, but Nirvana only 1 spot ahead of Nickelback? Also, NICKELBACK is on this list, that in itself is a problem.
Alright, I just need to say something: they should be much higher and only about 7-8 other bands that are ahead are good. The rest are just bad. I won't give any specifics, but ' Nickelback is ahead of them. One of the most repulsive bands in existence was above one of the most talented acts in music. I apologize for the mini rant but seriously, Nickelback above these guys is just inexcusable.
Nothing compares to Tool. I can't be alone in this thought... - catecholamines
33
Godsmack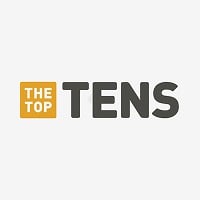 Godsmack is an American rock band from Lawrence, Massachusetts, formed in 1995. The band is composed of founder, frontman and songwriter Sully Erna, guitarist Tony Rombola, bassist Robbie Merrill, and drummer Shannon Larkin.
Whats wrong with people? Sully alone brings this band to top 5 for those who have not seen them live... If you have, you know they are hands down the best band on earth. Not even Metallica (My second choice)
That's it I'm done.. Godsmack at 322?! Come on people. I don't know what to say! This band should be arguably top 10! Just listen to the enemy and bad religion and you will love the band! Very underrated - C_Brooks97
If they aren't one of your favorites you need to see them live. Rock the house down
I was blown away by godsmack live. They definitely belong in the top 10.
34
Bring Me the Horizon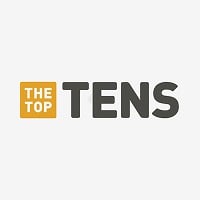 Bring Me the Horizon is a British rock band from Sheffield, Yorkshire. Formed in 2004, the group currently consists of vocalist Oliver Sykes, guitarist Lee Malia, bassist Matt Kean, drummer Matt Nicholls, and keyboardist Jordan Fish. They are signed to RCA Records globally and Columbia Records exclusively ...read more.
They are one of my favourite bands and showed me a new side of rock music. Early in their career being deathcore and metalcore. Now they are an alternative rock and they are still just amazing. They have inspired many bands especially blessthefall, taking inspiration from sempiternal
Bring Me The Horizon has changed their sound with every album, which has allowed them to remain fresh. While each album has gotten less heavy over the years, the quality of music is still 10/10. Oli has one of the most recognizable and unique voices in the world, and is a genius when it comes to lyrics. These guys know how to make music, and they deserve to be in the top 10.
Great hardcore band and then they experimented with an electronic sound for their latest album. Oli Sykes is a great frontman and although the lyrics on this album weren't his greatest he has had some awesome lyrics in the past.
His voice is brilliantly unique no one beats Oliver Skyes you just have to have good music taste to realize this, apparently the people who put his band at 79th place don't.
35
Five Finger Death Punch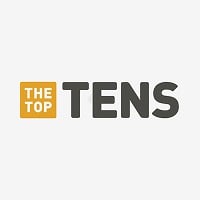 Five Finger Death Punch, often shortened to Five Finger or Death Punch, also abbreviated as 5FDP or FFDP, is an American Alternative Metal/Alternative Rock band from Las Vegas, Nevada. Formed in 2005, the band's name comes from the kung fu movie The Five Fingers of Death.
When it comes to vocals its Creed meets Metallica. With a wide range of styles from the softer side "Far From Home" to the hardcore metal side "White Knuckles"
Hands down FFDP is the best. Coming from a redneck we love rock to this band has good soldier songs they respect the troops defending our country and they are down right the best.
Fastest growing band in the modern time. Especially the release of their new album. Each album is getting better and better.
First Tim I head Ivan Moody was the bleeding. Every since then my inner demons have there voice. Seen them live 4 times and well worth it.
36
Thousand Foot Krutch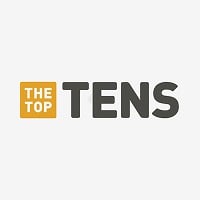 Thousand Foot Krutch is a Canadian Christian rock band formed in 1995. They have released eight albums. They have also released two live albums and three remix albums.
Very memorable songs, a distinct sound with each album. Lyrics are spectacular and incorporation of orchestral instruments with your average rock instruments in some songs are absolutely beautiful.

They're a band that deserves much more attention than what they have. Even to those who aren't Christian, I would highly recommend.
This band brought me into the world of Rock itself. Every time I listen to It, I feel nostalgic and grateful. Their songs are so diverse and interesting. Exploring Thousand Foot Krutch feels like exploring a world in its own right
I love Thousand Foot Krutch. They got me through a lot and the songs are amazing. They're my favorite band and I think that they should be in the top ten.
This band serves the birth of Rock in me. Every song gives you hope and love to believe in yourself. Who wouldn't want that kind of blend in music.
37
Paramore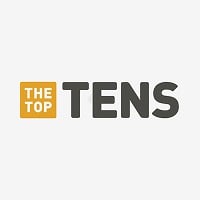 Paramore is an American rock band from Franklin, Tennessee, formed in 2004. The band currently consists of lead vocalist Hayley Williams, guitarist Taylor York, and drummer Zac Farro.
Just got into Paramore a couple months ago. Totally worth my time.
It's not only the music that's really awesome, but also taylor, jeremy and hayley are just fantastic! And I really enjoy watching them having so much fun with what they're doing. I JUST LOVE PARAMORE AND IS REALLY MY FAVORITE BAND!
Listen to one of their albums, you don't have to listen to the others, but you will. And try to keep your eyes off them after watching videos of them. Good luck hating them, because it's not possible. They are the healthiest addiction.
If you listen to a full Paramore album with an open mind, it will be hard for them not to rise up your list of favorite bands. My favorite genre for music is hard rock and Paramore is anything but hard rock and they are still my favorite band. Each member is extremely talented and they make excellent music whether its heavy or soft, fast or slow, happy or sad, they can do it all. Also, the members of Paramore are the most genuine, down to earth people who just put a smile on your face. I could go on, but I'll resist...
38
Asking Alexandria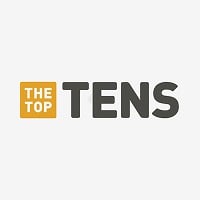 Asking Alexandria are an English metalcore band from York, North Yorkshire formed initially in 2008 by lead guitarist Ben Bruce along with former lead singer Danny Worsnop, bassist Joe Lancaster, keyboardist and synth player Ryan Binns, and current members drummer James Cassells and rhythm guitarist ...read more.
One of the best metalcore bands and are NOT mallcore. They are so different
They are a great band, they send a great message, yes some of their songs are a bit, ya' know, but most bands have songs like that, they are a great inspiration. Danny and Ben are just the best people in the world x3 who couldn't love them? But I think everyone should listen to their music and just give them a chance!
I think Asking Alexandria is legit it's a shame they so far down on the list should be in top 10!
Even though these guys are a lot heavier than classic rock, but their spirit and raw talent matches the likes of Motley Crue, Guns N Roses, or even a Metallica.
Don't compare them to Metallica, I'm trying my best to respect your opinion, but seriously don't. - XxembermasterxX
39
Kings of Leon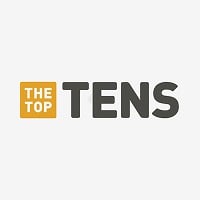 Kings of Leon is an American rock band that formed in Nashville, Tennessee, in 1999. The band is composed of brothers Caleb Followill, Nathan Followill and Jared Followill, with their cousin Matthew Followill.
How is this not a top ten band. Their song Revelry is awesome. Use someboby is an American classic. It was a hit before. Everyone knows the kings of leon.
Okay, I strongly suggest to dive into the work of this band. Purely amazing talent from the first album. To be completely honest, in the year 2017 this band is saving rock. Sex On Fire, Use Somebody, Reverend, Pyro, Walls, The Bucket, Knocked Up, Birthday and so many more its hard to list the amount of absolute banners this band releases. A band that will make you feel all emotions and definitely an underatted band.
Highly underrated band. Everything about this band is awesome. - Songsta41
Best Band in the world right now
40
All Time Low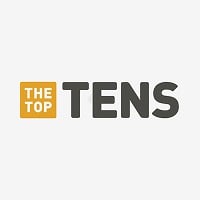 All Time Low is an American pop punk band from Towson, Maryland, a suburb of Baltimore, formed in 2003. The band currently consists of lead vocalist and rhythm guitarist Alex Gaskarth, lead guitarist and backing vocalist Jack Barakat, bassist and backing vocalist Zack Merrick and drummer Rian Dawson. ...read more.
Granted, a pop punk band who don't take themselves very seriously shouldn't necessarily be number one when ranking the best "modern rock bands"... However, these guys are by far my favorite band. They have insane talent which isn't apparent unless you're familiar with the members- the bassist Zack Merrick plays without a pick and is just crazy good at what he does and the vocalist/guitarist Alex Gaskarth has mad pipes. Their music is fun and they put on live performances that rival Green Day (literally. They just toured together. ) You're crazy not to recognize the talent these guys have
All time low is a really cool emo/pop kind of band. Everyone should listen to this band at some point in their life. Listen to theis song Dear Maria Count Me In. Great song!
Well, I know there a ton of great bands out there, and they already have a good position on this list. But for their talent, dedication and skill, I vote for All Time Low. They are simply brilliant in what they do, and no doubt, can only become greater from now on.
They're goofy and fun and really hot they have the best music ever and are just plain awesome!
41
Metallica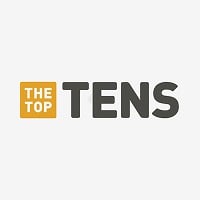 Metallica is an American Thrash Metal band formed in 1981 . The original lineup was James Hetfield (Vocalist and Rhythm guitarist), Dave Mustaine (Lead Guitar), Lars Ulrich (Drums), Ron McGovney (Bassist). The group came into mainstream from their Self-Titled album and the hit single "Enter Sandman". ...read more.
I can not believe this wow Metallica is the absolute best. If it was not for Metallica there would be no hard rock, metal core, metal, heavy or hard anything. I mean come on! Not only are they the ones who really set things in motion but who hasn't heard of Metallica... Does that not go for anything! I don't know about them being absolutely #1 because there are just too many bands that are just to good to put in front of one another. Like I don't think you can compare red hot chili peppers to Avenged Sevenfold they are just to very different bands they both play extremely well... Whitch means it just goes by preference at that point. But seriously no band has been around as long as Metallica and kept up as well as them PERIOD! This is disgraceful to this legendary band..
Metallica is next to Simple Plan and Fall out boy... what
Metallica has something for everyone, they are a great band who should be in the top 10 at the very least.
How is this so low?
Uh, ENTER SANDMAN anyone?
42
Demon Hunter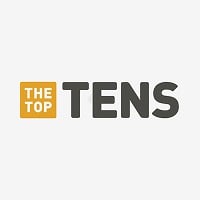 Demon Hunter is an American Christian metal band from Seattle, Washington, started in 2000 by brothers Don Clark and Ryan Clark. Although the brothers created the band together, only Ryan remains, since Don left the band to take care of his family.
definitely top 5.
Skillet, Demon hunter, and TFK are my top 3 with Red and Switchfoot rounding out the top 5!
Demon Hunter is such a great band. Album after album just making some great music! Deep, deep meaning in all songs and can be heavy and soft after each song. I'm not saying they should be in the top 10, they are just great!
43
The White Stripes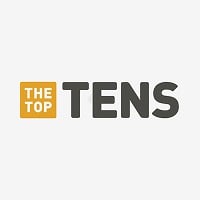 The White Stripes are an American rock duo, formed in 1997 in Detroit, Michigan. The duo consists of only a couple married at the time, Jack White, whose real name was Jack Gillis (songwriter, lead vocalist, guitarist, bassist and keyboardist) and Meg White (drummer and backing vocalist). After they ...read more.
This is for rock, not numetal, right? The White Stripes IS the definition of a great modern rock band. Some of their best and most famous songs: Seven Nation Army, The Denial Twist, the Hardest Button to Button... They are Jack and Meg White. Jack is also known for his work with the Raconteurs (another band that should be near the top of this list. ) This should have these bands at the top, in no particular order: The White Stripes, Radiohead, Foo Fighters, Cage the Elephant, Queens of the Stone Age, Raconteurs, Five Finger Death Punch, Audioslave...
This band contains one of the greatest modern rock guitarists and songwriters Jack White. He truly is a brilliant artist. It also has the wonderful yet simplistic drumming of Meg White. They have created some of the greatest songs (Seven Nation Army, The Hardest Button to Button etc. ) and some of the greatest albums (All 6 of their albums. ) of the modern rock scene. I cannot believe this band is not in the top ten and last time I checked, this list is not for nu metal.
They are a really cool band and I think that they are pretty cool and stuff like that along those lines. You should really think that they are cool too and stuff because I think they are cool don't you? So yeah I think there cool and what not and stuff so like yeah and stuf.
Jack White is one of the best guitarists and vocals of all the time and he is an awesome composer which makes this band incredibly awesome.
44
Halestorm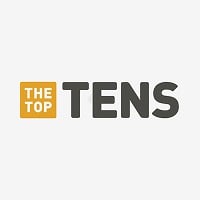 Halestorm is an American rock band from Red Lion, Pennsylvania, consisting of lead vocalist and guitarist Lzzy Hale, her brother drummer and percussionist Arejay Hale, guitarist Joe Hottinger, and bassist Josh Smith .
I think halestorm should be higher up in the list. They make pretty good music. I literally love each of their songs. They are good entertainers on stage and their music sound exactly like their recordings. This band has been working since little kids and deserve a spotlight.
I am from Halestorm's hometown and have seen them live more times than I can count. They put on an amazing live show and are very very funny. I think they should be higher on the list, but maybe I'm bias
Halestorm has an awesome lead singer in Lzzy Hale and amazing instrumentalists,
Halestorm needs to be up near the top. They are amazing and have such a wide array of sounds unlike some bands that are "heard one song you've heard them all"
45
OneRepublic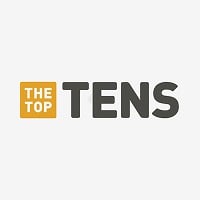 OneRepublic is an American pop rock band. Formed in Colorado Springs, Colorado in 2002 by lead singer Ryan Tedder and guitarist Zach Filkins, the band achieved commercial success on Myspace as an unsigned act.
I don't understand why they are not higher on this list. 226th are you kidding me? Their songs are so original and relateable I love them!
This list is not right they should be in top 10 they are the best of all time
Are you kidding me why are they 54 they should at least be on top 20 even though they deserve even more
OneRepublic was the band I was looking for! They are pop and they have MANY good songs!
46
Black Veil Brides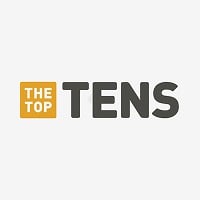 Black Veil Brides is an American rock band currently consisting of Andy Biersack (vocals), Jinxx (guitar), Jake Pitts (guitar), Christian Coma (drums) and Ashley Purdy (bass), that formed in 2006 in Ohio. ...read more.
When it comes to day where I just want to scream, this is the band I listen to.
Awesome band... It took two and a half years of friends talking about them to finally listen; and I loved their music straight away. The lyrics are amazing (if you listen to them like me) and Andy Biersack is pretty damn cool. Listen to them! You won't regret it!
Black Veil Brides... You guys should really go listen to these guys; they're a band that actually represents a person's true feelings and a rocker. I'm telling you, you'll love them! Vote for them! Black Veil Brides, for the win!
PARAMORE ISN'T EVEN ROCK WHY IS IT ON THIS LIST?!?! Ok sorry for that explosion, but honestly. Paramore sucks, I used to listen to them a lot and then they changed for the worse and went mainstream and stuff. Black Veil Brides is so much more talented and passionate than a lot of these others, they pour their souls into their music. I saw this list before Paramore went mainstream, and they were like past 50. They got so far up because of their new pop music, people saw this and were like "yeah, I heard them on the radio, I'll vote for them! " Kudos to them for getting popular and all, but personally I just believe that they no longer belong on this particular list. Their music does not fit the genre anymore, and even in their old days, they never tried halfway as hard as Black Veil Brides did and still does to this day. If anything, Black Veil Brides MOST DEFINITELY deserves a spot above Paramore.
47
Billy Talent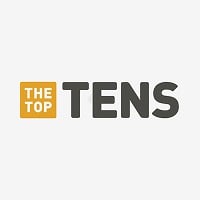 Billy Talent is a Canadian rock band from Mississauga, Ontario. They formed in 1993 with Benjamin Kowalewicz as the lead vocalist, Ian D'Sa on guitar, bassist Jon Gallant and drummer Aaron Solowoniuk.
What an absolutely amazing band. Billy Talent has some of the best lyrical composition I've heard in a very long time. Plus, each and every song from them is like a snowflake, no two are remotely the same. The main singer, Ben Kowalewicz, has also got to be one of the most impressive rock singers of all time. Their brilliant take on a darker tone of music makes Billy Talent a band I surely won't forget. - DaRealXgen
Billy Talent is such a breeze of fresh air and their lyrics are AMAZING. Two years ago listened to a song called Standing in the rain and I was HOOKED and still am to EVERY their song :) favorite band.

"you hung me like a picture, now I'm just a frame" I mean, how badass is that?
Billy Talent is the best band around, in my opinion. I've heard all of their songs and like almost all of them. I've been listening to them a few years now and I'm still amazed by the lyrics in most of their songs
I can't believe why Billy Talent isn't on number one! Billy Talent is the best Rock band ever! Linkin Park is definitely no rock band anymore, they are just commercial now and their music is mainstream bull! Can nobody distinguish genres?!
48
Oasis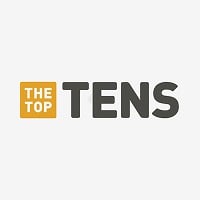 Oasis were an English rock band formed in Manchester in 1991. Developed from an earlier group, the Rain, the band originally consisted of Liam Gallagher (vocals and tambourine), Paul "Bonehead" Arthurs, Paul "Guigsy" McGuigan, and Tony McCarroll.
They actually should be #1, they are the only band of the last 15 years with attitude. by the way Linkin Park are terrible. - Monners55
Every Oasis song is just AMAZING! SERIOUSLY you can't not listen to all their playlist. Good vibe and pretty awesome instrumentals!
Noel and Liam Gallagher, it doesn't get any better great song writer and singers
Definitely Maybe & Morning Glory (Oasis Albums) are both outstanding, should at least be in top 5 but, most of you people have not heard one of their songs, plus, where is Blur.
49
A Day to Remember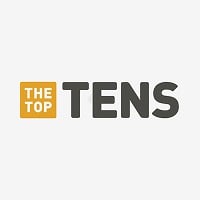 A Day to Remember (often abbreviated ADTR) is an American rock band from Ocala, Florida, founded in 2003 by guitarist Tom Denney and drummer Bobby Scruggs. They are known for their unusual amalgamation of metalcore and pop punk. The band currently consists of vocalist Jeremy McKinnon, rhythm guitarist ...read more.
A Day To Remember is simply one of the best modern rock bands (and I would even go as far to say one of the best bands in music generally) that I've heard. They can do both modern rock songs as well as heavy metal/screamo songs perfectly - and sometimes they combine both musical styles into the same song! "I'm made of wax Larry - what are you made of? " and "Over My Head" are examples of their modern rock songs whereas on the other hand "Sticks and Bricks" and "2nd Sucks" are examples of their heavy metal/sceamo songs. Overall they are an amazing band and shouldn't be ignored!
I started liking it when I heard the song 'You Be Tails, I'll Be Sonic' when I was younger, because Sonic was (and still is) my LIFE. My dad played me this song and I loved the band because I also like hard rock, rock, heavy metal and all that stuff.
We need more bands like this in the immediate future. They are simply to good for what little recognition they get.
This band is SO amazing! Can't stop listening to them! This band is my favorite out of all the bands I listen to. Truly an amazing group. Please go to Warped Tour again soon!
50
Dream Theater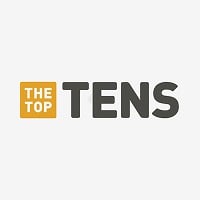 Dream Theater is an American progressive metal band from Boston, Massachusetts. The band was formed in 1985 under the name of "Majesty", only to change its name to Dream Theater later. ...read more.
So sad that this is only at number 71. DT has more talent than all ten of those top ten bands combined. I don't want to be hating on other people's bands or anything, they're alright, but none of them come even close the lyrical beauty of Learning To Live and The Spirit Carries On, The Master Musicianship of The Dance of Eternity and Six Degrees of Inner Turbulence, the surreal epics that are Octavarium and A Change of Seasons... I could go on forever. The musicians in the band are the best music has to offer and LaBrie's brilliant and well-matching vocals completes the deal. Anyone who doesn't vote this on number 1 has either not heard of them or does not have any taste in music whatsoever.
Not really a modern rock band but they're the best band on this list easily - DenyYourMaker
Yes, you read that right. Dream Theater is far below Nickelback on this list.

The rank of 74 does not make sense to me. Dream Theater is known to possess some of the world's greatest living musicians, if not the worlds greatest musicians of all time. The talent here is undeniable. And Dream Theater continue to make music together at the moment of this post, unlike some of the bands ranked above it. If this is a list of modern rock bands, I think that bands that are broken up perhaps should be excluded.
Best band of all time there sound is unique and continues to innovate with more and more albums. These walls, sacrificed sons, and panic attack are examples of songs that continue to echo throughout the thoughts and inspiration of (muse and the white stripes) rock bands that just do what Dream Theater started and continues to do. So 47 is a fit number for a band with the ability to create something new like some bands on this list not dream theater!
PSearch List