My Chemical Romance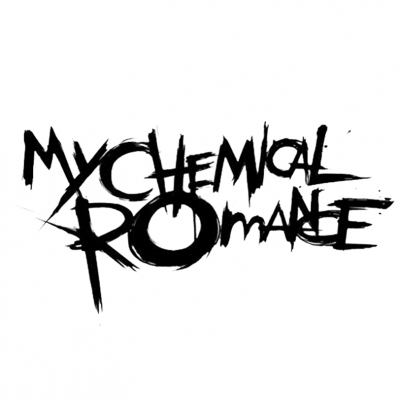 Uploaded by BKAllmighty
Info
My Chemical Romance was an American rock band from Jersey City, New Jersey, active from 2001 to 2013. For much of their career, the band consisted of lead vocalist Gerard Way, guitarists Ray Toro and Frank Iero, bassist Mikey Way, and drummer Bob Bryar.
Comments
Top
Popular
Newest
My Chemical Romance is a truly beautiful band. They combine a amazing vocalist and lyricist (Gerard Way) that has a great mind, two extremely talented guitarists, one with influences from Metallica and Iron Maiden (Ray Toro), and the (Frank Iero) other with Misfits. Their bassist, Mikey Way, (Gerard's younger brother) knew very little about playing bass and improved his skills marginally to make their first album and sounded great. They've been through quite a few drummers, due to differences and/or theft, but by far, the best one was Bob Bryar. Not only talented in the sound booth, but also with the drums, and capable of improvising. They were live on MTV when Frank jumped on his drum kit, knocking it over and Frank falling on top of Bob. He still kept going, and the rest went beautifully. They're extremely versatile with their music, and are able to come up with interesting and fresh guitar riffs. One of my favorite things about them is their variety. From punk, to metal, Britpop, ...more
No. 66? That's just pathetic MCRmyers! Gerard The guys deserve more support than this! VOTE people VOTE!
Sorry what is my chem doing in the 27th place? Welcome to the black parade is in the top 100 songs with guitar of all time! They're just an amazing band with amazing lyrics and amazing sound. Many bands like muse try new sounds which is good but they don't always sound good my chem has tried new sounds and so far they haven't dissapointed me. Am truly dissapointed
-. -
My Chemical Romance seemed to ingeniously bridge the gap between metaphorical punk and David Bowie-esque revelations, all while masking this brilliance between eras and eras of different personalities, both physically and lyrically. No matter what kind of punk or emo rock you might be into, it is guaranteed that My Chemical Romance will have something for you. And maybe even if you are not into emo or punk at all, it is still likely that My Chemical Romance will sneak their way into your heart and head with social satire, ballads, a wealth of angst and regret, and contrasting love for life get-up-and-go bouncers.
My Chemical Romance should be number one. None of the bands listed saved, and still saved, as many lives as My Chemical Romance does. As you can see, for the rest of the bands you just have comments like, they're good, they're great, and stuff. But only under My Chemical Romance are there actual explanations for why they age the best ever.
My Chemical Romance is my favorite band ever! These guys are so creative, smart, and humble. Their songs have meaning and the lyrics are ingeniously written. You can really see the art that goes into the albums and music videos. They are truly inspirational, unique, and amazing musicians!
My Chemical Romance is one of the best modern rock bands of this century! Their music has deep meaning but at the same time, you can rock out to it! They cared deeply for their fans and always will. Vote for My Chemical Romance because they left a legacy!
This band is amazing, and should definitely be higher than 27th! Their songs are all amazing and different, unlike many songs which sound the same. Listen to Teenagers, then you shall be hooked
These guys have become such an inspiration to me. Their music is really a thing of pure genius and I can, as well as nations of my generation, can relate to them in more ways than one. I still believe they are one of the worlds best bands.
My Chemical Romance affects others the way no other band does. And they keep on doing it even after their breakup. Just try to dig deeper on their songs' lyrics. Life changing.
Best of the best of the best, why are they not no. 1? My Chemical Romance has helped so many teenagers through depression, suicide, self harm, abuse. I'm seriously surprised they're not higher on this list, WHERE'S THE KILLJOYS?
Are you guys serious. Three cheers for sweet revenge and the black parade are some of the best albums ever made. Honestly My Chemical Romance needs to be in the top ten behind green day. Also three days grace needs to get behind My Chemical Romance. If I could have any voice it would Geward Way.
I love my chemical romance!
So sad they ended though :(
But they should defiantly be higher they are entertaining when singing and in interviews or off screen. If you listen to their songs you'll see they have meaning!
Best band ever, so emotional that they broke up, Gerard Way is the hottest person ever to be honest. Cross fingers that they eventually get back together...
My Chemical Romance is my favorite band tied with Sleeping With Sirens. My Chemical Romance is amazing and diverse and creative! My Chemical Romance will always be one of my favorite bands.
These guys are amazing three cheers for sweet revenge, the black parade, excellent albums. Should be fourth right behind breaking benjamin
How can this be so underrated!? THIS BAND IS THE MAN

I mean, if you don't believe me listen to their songs: Welcome to the back parade, famous last words, teenagers...
My Chemical Romance should be number one, they helped so many people through hard times. There music has meaning unlike some of the modern music today.
Deep lyrics, excellent guitar riffs, and no fear of experimenting and changing their sound. Also some of the classiest men in rock, they rise above most rock stereotypes.
20? At least the top 5. My Chemical Romance, Three Days Grace, Linkin Park, Skillet and Breaking Benjamin are easily the five best modern rock bands now.
My Chemical Romance deserves to be in the top five. They aren't everyone's taste, I accept that. But personally they are my all time favourite band.
My sister, brother and I love this band and this is what brought my mum and dad together at a concert and their music is great, I love them and they should NOT be number 13
This band may not be the most popular, but it is the most important. At least it is to me, and that's what matters. And is haven't even said anything about the music yet.
I couldn agree more with these other posts. Na na na was the first song I ever heard by them, and I absolutely love the song! They really deserve a higher listing.
WHAT! My Chemical Romance should be higher ranked! Their lyrics are inspirational, meaningful, and realistic. And when they played live, your mind was blown.